I found my love for music very early on. Even as a small child, I used everything I could find as an instrument at home. When I was six years old I got my first guitar and I still make music almost every day.
The passion for the ukulele was sparked in April 2020. The ukulele fascinates me a lot. It's such a versatile instrument that puts you in a good mood.
I always try out the craziest things and prefer to play metal songs with my Centurion or combine the songs with several ukuleles. The more unusual the song, the better! Anything is possible with the ukulele!

The Flight Fireball is named after a well-known jet airplane.  The Flight Fireball EQ-A Tenor features a solid mango body with dyed maple appointments, including a rosette, comfort edge, and scalloped cutaway. The mango tree, most popular for its tasty fruit, also serves as a stunning tone wood, both in appearance and sound.  Mango has a sweet sound (pun intended) that is often compared to koa, while offering amazing grain patterns found with no other tone wood.  Check out the amazing Flight Fireball and see how sweet it is to fall in love with it!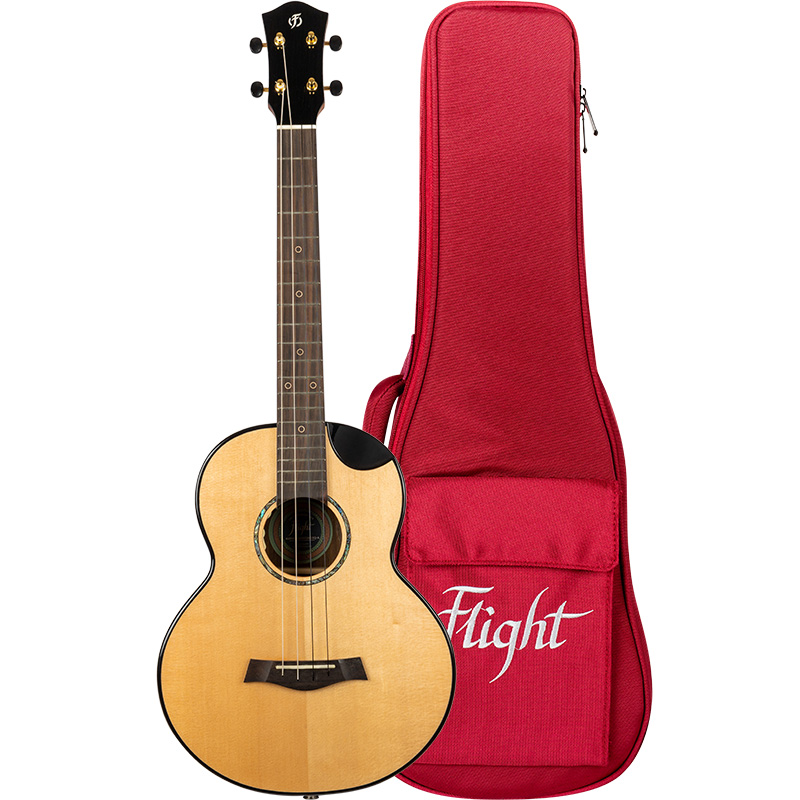 Aurora baritone ukulele is the first baritone in our Princess series, and it is definitely deserving of the title. This ukulele is majestic! It features a rosewood back and sides for a deep, rich, resonant tone with a solid spruce top that also provides clarity and projection, combined with a C1U Active pickup which makes it a great ukulele for amateur and professional performers alike.  Remember that our baritone ukuleles are strung with DGBE tuning, which is the same as the bottom four strings of a guitar. Having said that, all your usual ukulele chord shapes will work, just for different names of notes and chords.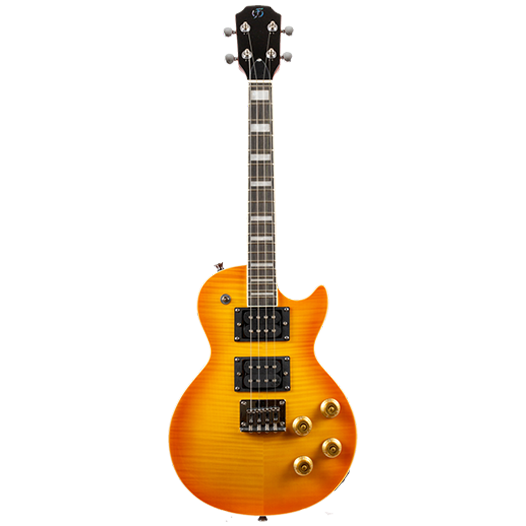 Get ready to rock! The Flight Centurion, Vintage Burst, Solid Body Tenor Ukulele is a single cutaway steel string electric ukulele, offering the tonal possibilities of a true electric ukulele from the trusted name of Flight Ukulele. The ukulele itself is a thing of beauty, featuring a vintage burst flame maple veneer top with rich mahogany body and neck. The ukulele features a bound fretboard, cream binding, hardtail fixed bridge, and dual humbucker pickups each with its own set of controls for volume and tone, plus a three way switch. With its classic looks and fantastic sound, you will be ready to rock in any venue, as well as to add any effect pedals, or stompboxes to your final amplified sound. Flight Electric Ukuleles represent great value and high quality–so buy yours today and take Flight on your electric journey!

Get ready to rumble with Flight's new bass ukulele! The DUBS is a wonderful addition for both ukulele ensambles and pop bands alike, since it tunes just like a regular bass guitar—but it's half the size! Crafted in mahogany and featuring an active pickup, Flight's bass ukulele is a versatile little beast that will delight bass players of all ages.