"Perfection is boring. Make mistakes."
Take flight with bernadette teachesmusic
What happens when one of YouTube's fastest rising ukulele teachers partners with the fastest growing ukulele brand?
Bernadette Teaches Music has partnered with Flight since 2018, bringing fans of her channel contests, giveaways tutorials and playalongs, as well as launching the Bernadette Limited Edition Signature Ukulele.
We love Bernadette because she is never afraid of trying new ideas. As a music teacher, Bernadette developed the incredible ability to present learning in a fun but challenging way. Her established classroom presence has translated to the digital world, helping her build a savvy and unique fanbase. Sound familiar?
Bernadette recommends Flight Soundwave ukuleles
Diana Soundwave
Electro-Acoustic Tenor ukulele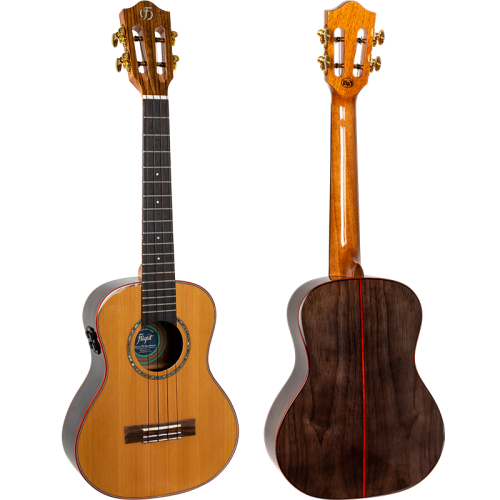 Where to buy
Musicroom.com offers code PLAZI for a discount
Flight Soundwave System
Bernadette was one of the first people in the world to test Diana Soundwave ukulele, a ukulele with sound effects that make it sound like it's amplified (even though it is not)!  The ukulele has reverb, chorus, delay and a volume knob. You can use these effects on their own or in combination with each other.
Cutting edge preamp technology with effects
Clear and pure sound
Three effects: Reverb, Chorus, Delay
Effects can be used and heard acoustically or plugged in, no amplifier needed
Effects can be used at the same time
Creative and fun
Installed in a high quality solid top ukulele
Strung with Worth Brown strings
Includes one of the best gig bags in the industry
Sophia Soundwave
Electro-Acoustic Tenor ukulele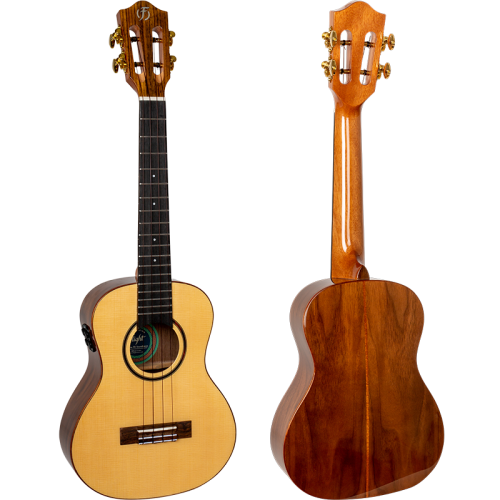 Where to buy
Musicroom.com offers code PLAZI for a discount