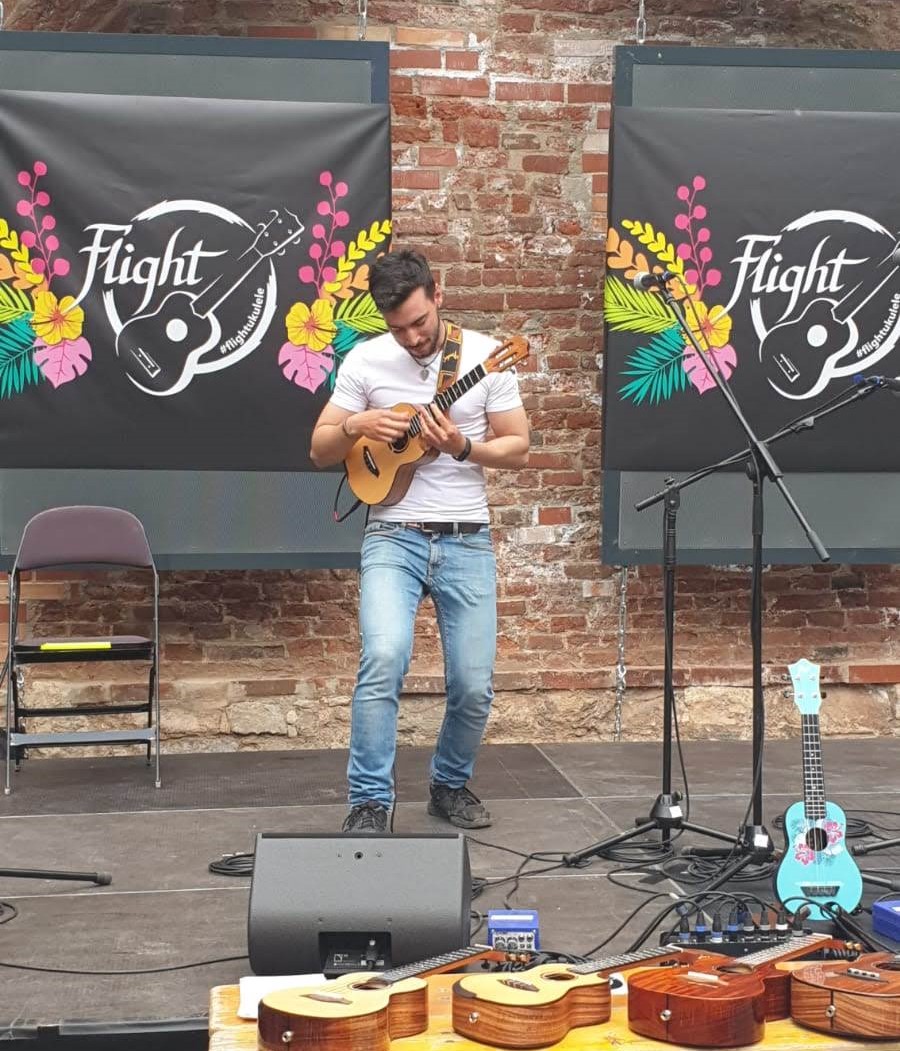 Festival season has begun!🎉
We are pleased to announce that Ukulada and Simon will be playing at the Austrian Ukulele Festival (Graz, Austria), which will be happening from June 30th to July 3rd! There will be a bunch of amazing concerts, fun open mic nights and great workshops.
Also, in the upcoming months, our talented Flight artists will be participating in the following events:
Dani Ukulele and Ukulada – (Z)mešani Festival (Maribor, Slovenia) – June 16th to 18th
A unique festival that will feature great Slovenian music, visual masterpieces, and educational programmes. It's the first Slovenian zero-waste event! All festival events are free of charge for visitors. It's going to be a fantastic party!
The Lava Birds – Czech Ukulele Festival – July 28th to 31st
Four days of great Czech and foreign music, fun, and good vibes! It'll feature diverse workshops, a raffle, and sales booth with ukuleles and accessories.
Peter Moss – Monopolele: Mediterranean Ukulele Festival (Monopoli, Italy) – May 26th to 30th
A three-day festival featuring performances by some of Europe's finest artists. There will be amazing concerts all day every day, jam session nights, open mic and beginner activities. All free and open to the public.
Peter Moss – Cały Poznań Ukulele (Poznań, Poland) – June 2nd
This year's the sixth edition of the festival and It's going to be a huge celebration with music and lots of fun.
Peter Moss & Ukus en Fabula – Berliner Ukulele Festival (Berlin, Germany) – June 16th to 20th
Featuring several performances by some of the best ukulele players, participants will also have the opportunity to perform and participate in singing activities.
If you are going to attend one of these festivals, feel free to tag us in your posts, we will be happy to see it!