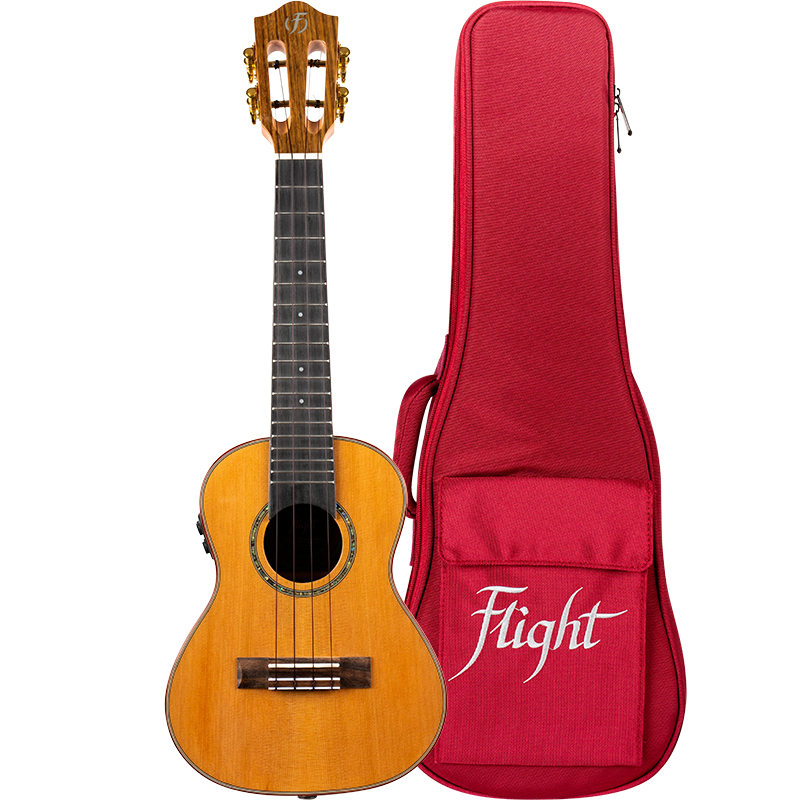 The Best of Both Worlds – Soundwave Concert Ukuleles
In January, we introduced the Flight Soundwave Active Pickup System, which was installed in our Diana and Sophia Tenor Ukuleles. The Diana has a solid cedar top, and the Sophia has a solid spruce top. Both ukuleles offer the unbelievable Soundwave pickup, which allows you add and control effects to your sound, acoustically or amplified. Our Soundwave Ukuleles have been a hit with reviewers and buyers alike.⁠
⁠
Last month, we made the Soundwave system available for purchase as a stand-alone unit that can be installed in any ukulele.⁠
⁠
We are happy to announce that we are bringing the Soundwave to the concert scale models of our Diana and Sophia ukuleles. Concert scale is a "happy medium" for many players, offering more space than a soprano with less tension and smaller overall size than a tenor ukulele. With our new Flight Soundwave Concert Ukuleles, you get the best of both worlds: a great ukulele with an amazing pickup system, all at an affordable cost. And if that were not enough, we also include our amazing Deluxe Gig Bag with every Princess ukulele.⁠
⁠
Also, coming next month – Victoria and baritone DUB38 Soundwave!