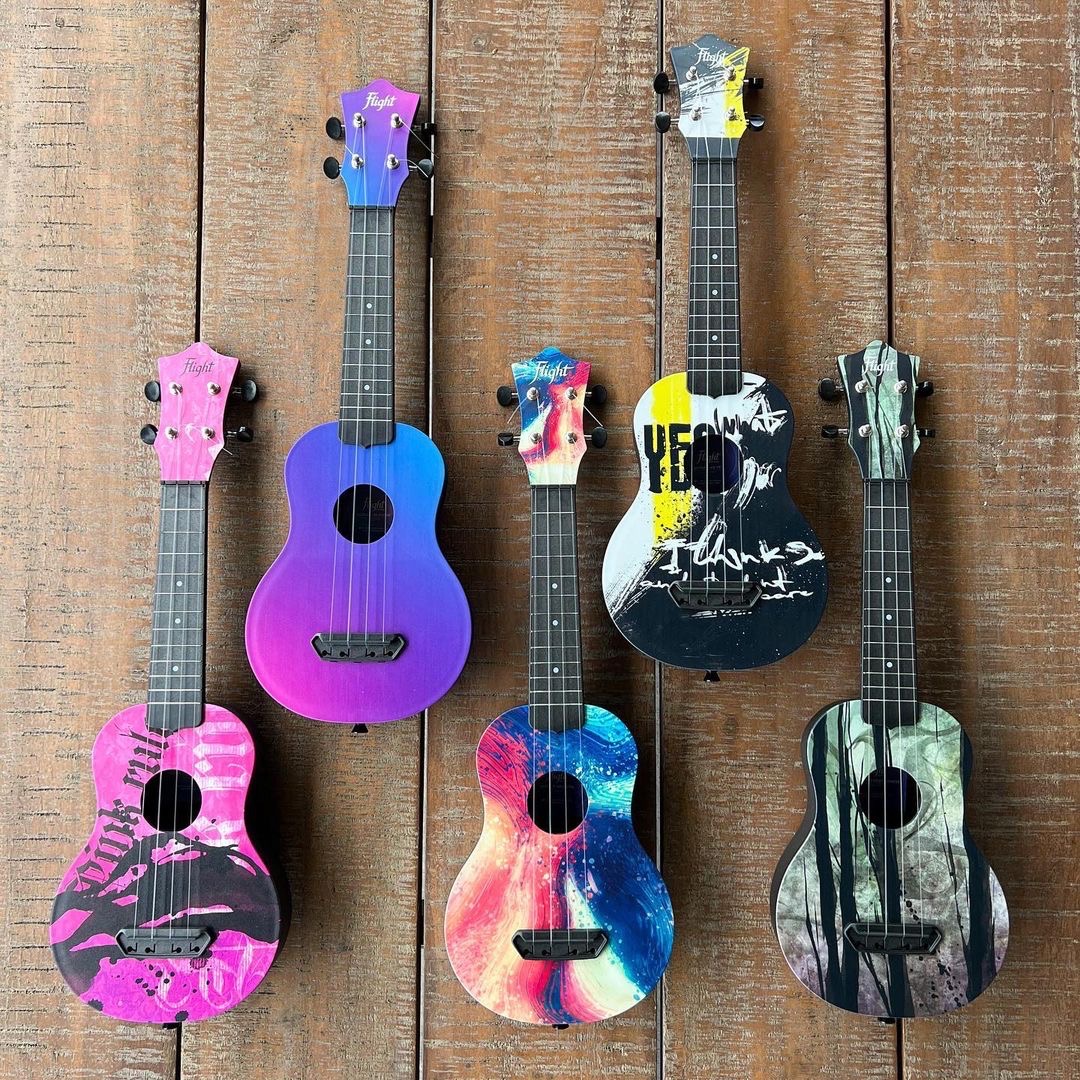 MEET THE FLIGHT ULTRA TRAVEL UKULELES!
Meet the Flight Ultra Travel Series, which features nineteen new Flight soprano ukuleles.
Are you looking for an extremely versatile ukulele that you can play anywhere and that sounds great too? If so, the Ultra Travel is the ukulele for you! Ideal for travelers, adventure-seekers, and outdoor players, the Ultra Travel Ukuleles are made of reinforced polycarbonate and feature a thin, resonant, and responsive soundboard. The ukuleles sound bright and punchy, are really playable straight out of the box thanks to the zero fret, and look amazing due to their unique fun designs and colors.
Ready for your next musical adventure?  The Ultra Travel offers great quality and incredible sound, while being the perfect traveling buddy.