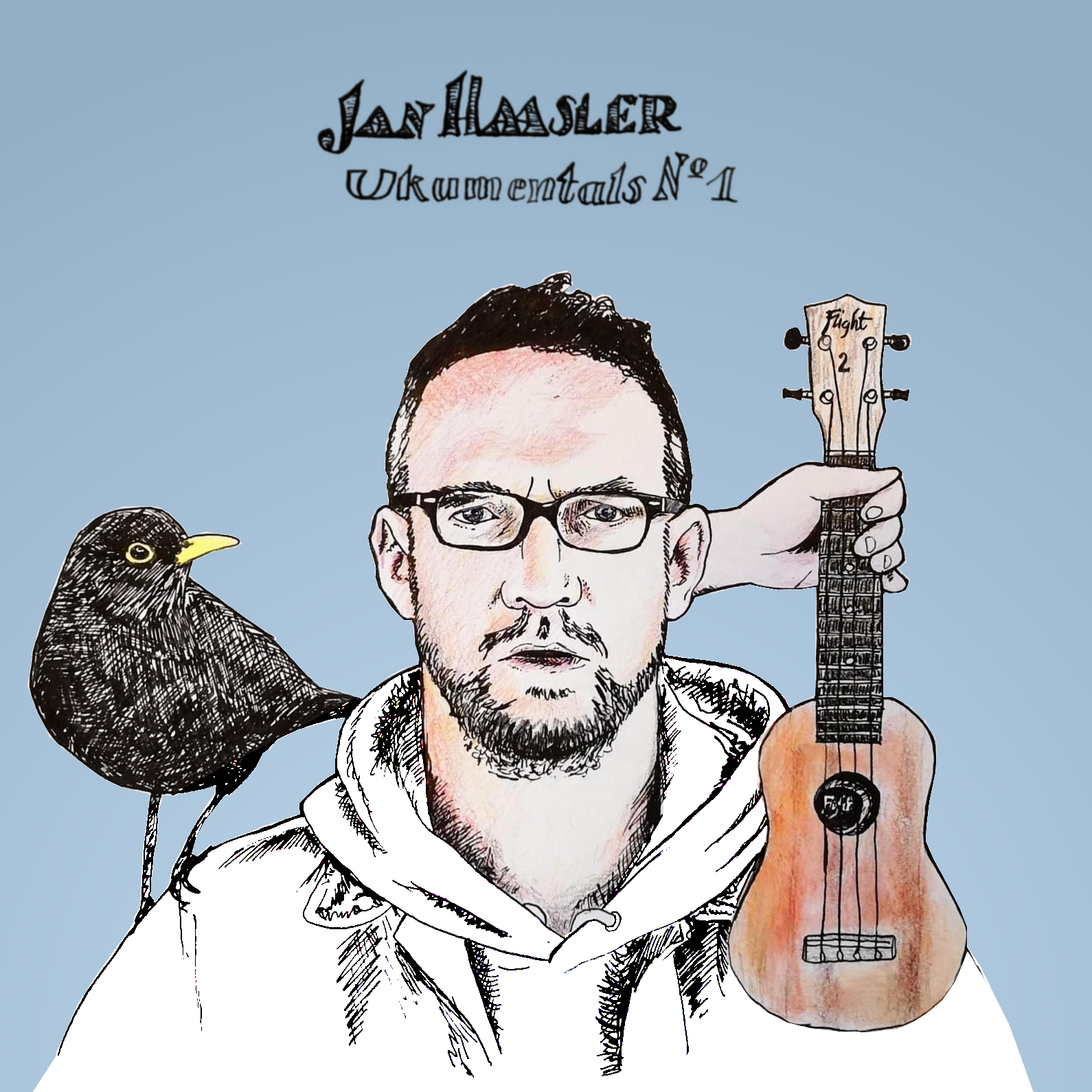 Jan Haasler releases his first full ukulele EP – Ukumentals No. 1
Flight artist and fingerstyle ukulele player extraordinaire, Jan Haasler, releases his debut ukulele EP 'Ukementals no.1' on the 5th June. If you follow him on Instagram and You Tube you may already be familiar with some of the fabulous tunes he has arranged on his Flight WUS-3 and WUS-4. This EP is a must have in any ukulele fans record collection! 
Here is what Jan has to say about Ukementals No.1:
"Ukulele for me symbolizes that you never should underestimate the inconspicuous or judge things just by their size or overall look.

Usually a guitar/slide guitar player, I fell in love with the ukulele all of a sudden late last summer (2020). Since then I have done my very best to not only adapt my musical material from the guitar onto the uke but find my own fingerstyle ukulele style. On this EP, I have recorded my own original tunes dedicated to the ukulele and also arranged a former guitar tune for the ukulele ("Song for Gerry").
My friend Christof Rose in my old hometown Schöneiche (near Berlin) built a recording studio by himself and so I quickly fixed a date with him to do a one day recording session for 6 tunes I prepared. For me, good music contains a certain rawness, and a sound that is not over-produced. The countryside surrounding my old hometown and the relaxing environment helped the creative process. The studio is set  in between some farm houses and meadows with some horses. The night before recording, I slept there and some creative ideas I had there, lead to surprising elements that you can hear in the recorded tracks."

The EP contains 6 instrumentals on Soprano Ukulele (low g and high g):
1. Introduction
2. Fiddle Uke Tune
3. In praise for the inconspicuous
4. Katamaran Transfer
5. Song for Gerry
6. Reanimation
The album can be purchased digitally on Bandcamp or, for a limited edition CD, contact Jan on Facebook or Instagram