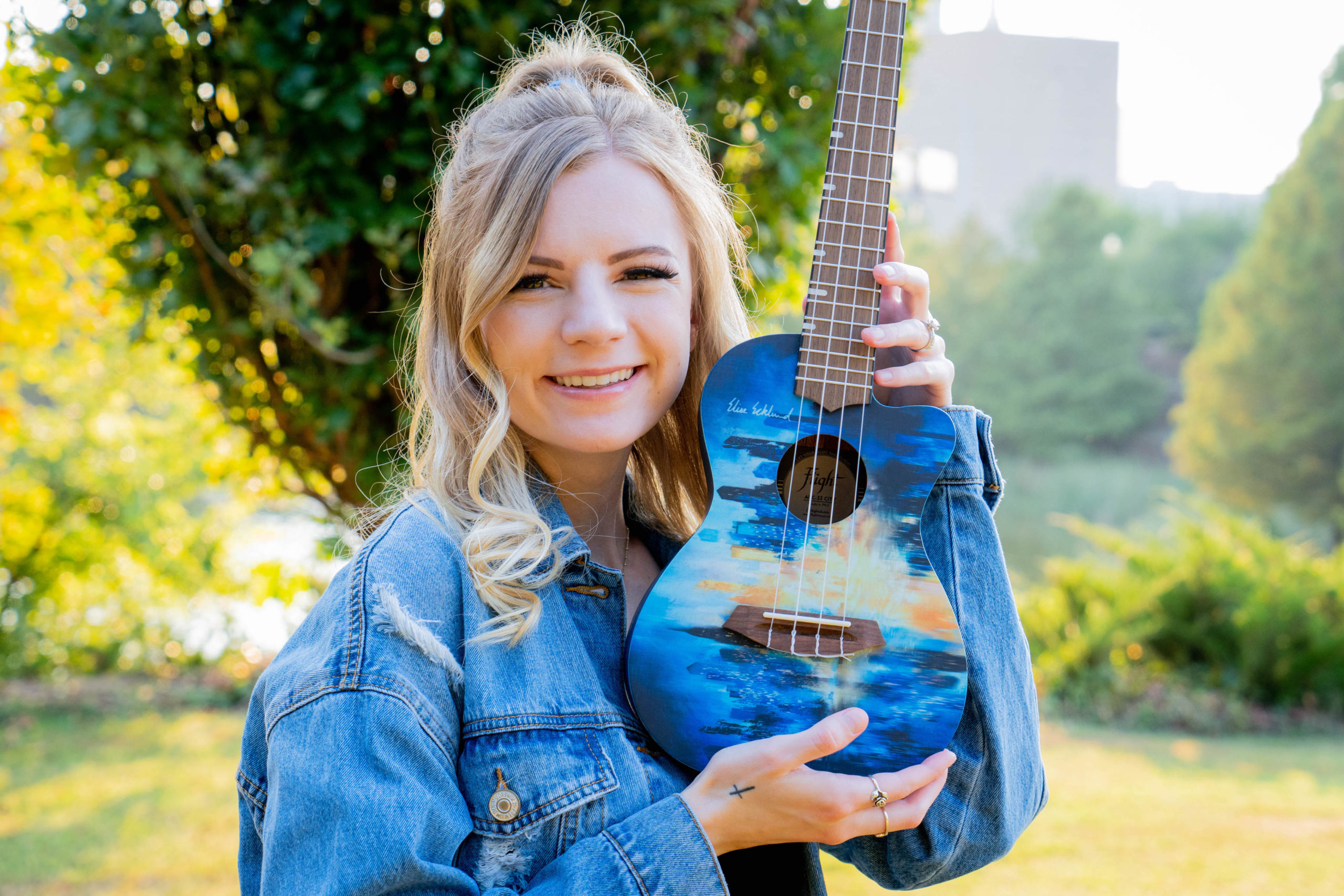 NEW ELISE ECKLUND CITY SIGNATURE CONCERT UKULELE!
We're glad to finally introduce the new Flight Elise Ecklund City Signature Concert Ukulele!
This is an amazing instrument and a piece of art that reflects the beauty and fun of city adventures. Every city has its own vibe, featuring quaint coffee houses, amazing rooftop views, and stunning architecture. Elise wanted to create a ukulele that would reflect this concept of uniqueness through a design with an abstract blue and gold city skyline, leaving room for each person to interpret the artwork on the ukulele. For Elise, the design reminds her of her past travels, songs she has sung, and her future goals.
With a laminate spruce top and laminate okoume back and sides, a stylish cutaway and an amazing soundboard design, this ukulele looks and sounds just incredible! This unique uke also includes a special edition black signature gig bag with 5 mm of padding, front pocket, handles, and backpack straps. Looking for the perfect uke to take with you on every city adventure? If so, this is the one for you!
The ukulele is available to order from the UK or Europe. However, it's on pre-sale for the US and Canada, for which the shipping will start around mid-January 2022.