The Peter Moss Signature Ukulele is here!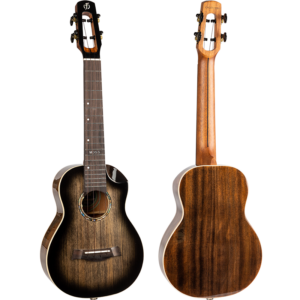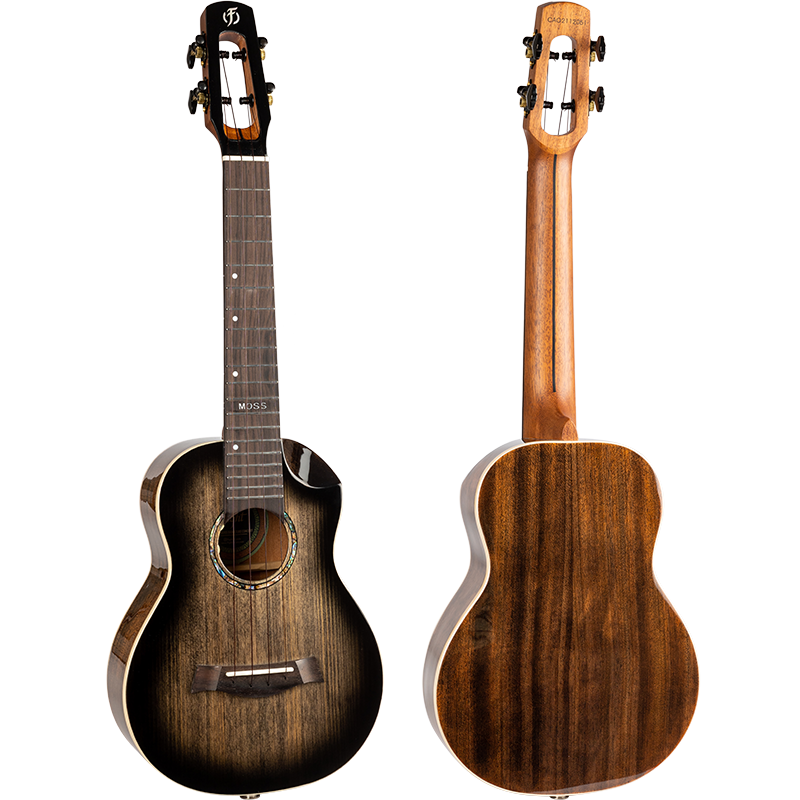 We are excited to announce that the Peter Moss signature ukulele is finally here!
If you haven't yet heard Peter Moss play the ukulele, go and do that now!   When you do, you will understand why we decided to collaborate with Peter to create this a one-of-a-kind ukulele! This ukulele reflects everything about Peter's playing style – sophisticated, precise, warm and unique. Peter, who is a long-time player of our Flight Spirit Concert model, wanted to keep some of his favorite features of the Spirit like the scalloped cutaway, offset fret markers, active pickup and our famous Flight signature headstock.  He then wanted to combine these features with a classic wood combination that isn't featured on any other Flight ukulele – spruce and mahogany! This combo combines the brightness and projection that you expect from spruce with the warmth and roundness of mahogany – offering the perfect balanced sound. To add to this timeless pairing, the moonburst stain gives this uke a really striking appearance. This ukulele is like an old classic with a modern twist, what more could you ask for?
This uke is currently available to pre-order in the UK from the Southern Ukulele Store, Worldofukes and Musicroom.com.
Check out the product page for further specs and head over to Peter's You Tube channel to watch the sound demo!