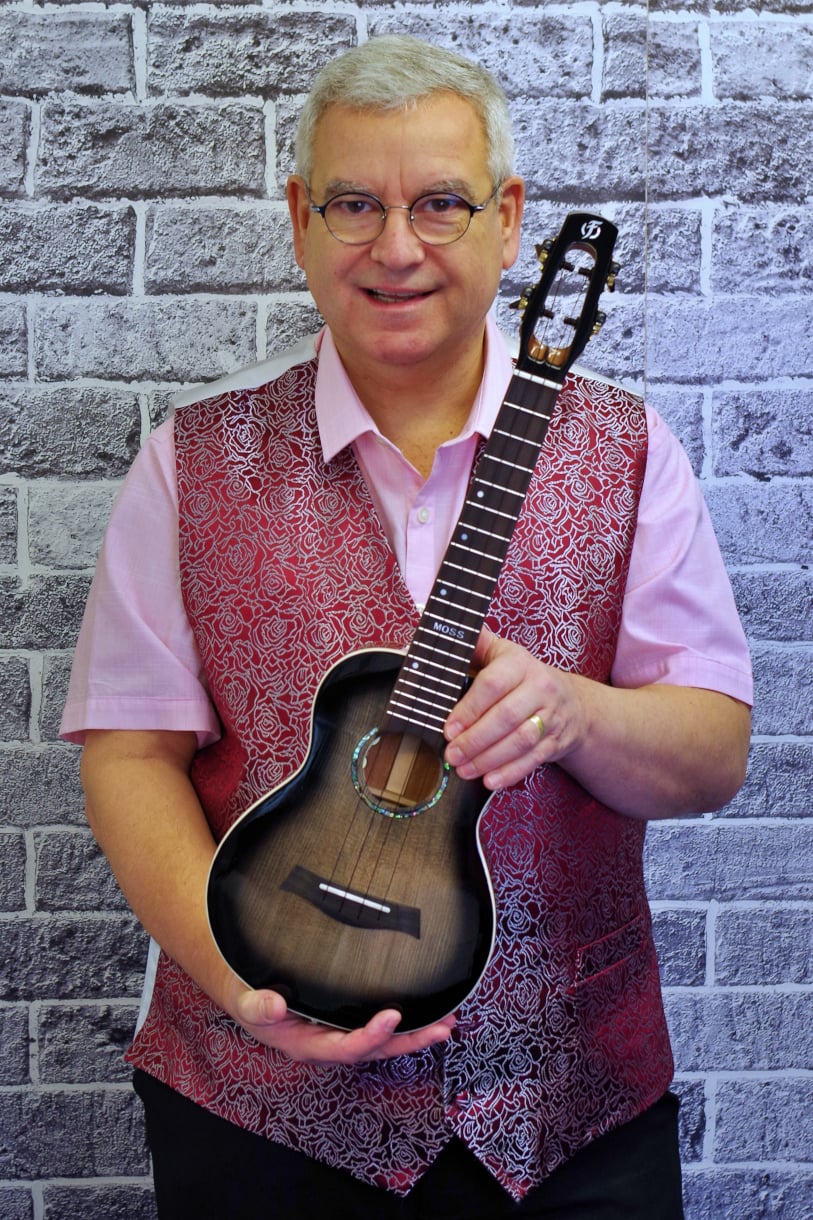 Discover the Magic of Flight Ukuleles with Peter Moss, Evelyn Brouwers and 4stringboy in November 2023!
This November, mark your calendars for an enchanting ukulele experience as renowned ukulele artists Peter Moss, 4stringboy and Evelyn Brouwers grace the Bax Music locations for an exciting Flight ukulele event. Whether you're a seasoned ukulele player or a beginner, this event promises something special for everyone.
Peter Moss: A Musical Journey Across Continents
Peter Moss, an accomplished ukulele virtuoso, has traveled across America, Canada, Australia, New Zealand, Europe, and even made appearances on BBC television and radio. His concerts are a musical journey through various genres, offering a captivating blend of relaxing melodies and intense compositions.
Ukulele Workshop: Elevate Your Skills with Peter
Join Peter in a transformative ukulele workshop where he'll take a simple tune like 'Amazing Grace' and elevate it to new heights. Learn to add passing chords and alternative progressions, transforming it into a captivating performance piece. You'll also delve into the art of fingerpicking.
Peter's event will be hosted in Apeldoorn, Amsterdam, and Rotterdam.
4stringboy: Unleashing the Power of Four Strings
Meet Sammy Turton, better known as 4stringboy, a dedicated ukulele and bass enthusiast. Based in Copenhagen, Sammy is a full-time music teacher with a passion for teaching, performing, and creating engaging ukulele covers.
Introduction to Harmonics with 4stringboy
Discover the mesmerizing world of harmonics with Sammy. Learn to effortlessly play natural and artificial harmonics, and find out how to incorporate them into your playing. Sammy will also guide you through exercises to enhance your skills.
4stringboy's event will be held in Antwerp and Goes.
In a nutshell, if you're passionate about ukuleles or looking to start your ukulele journey, don't miss these free-access ukulele events happening in November!
Event Dates:
Apeldoorn (Peter Moss): Friday, November 10th, 16:00-18:00
Amsterdam (Peter Moss & Evelyn Brouwers): Saturday, November 11th, 13:00-15:00
Rotterdam (Peter Moss & Evelyn Brouwers): Sunday, November 12th, 13:00-15:00
Antwerp (4Stringboy & Evelyn Brouwers): Saturday, November 18th, 14:00-16:00
Goes (4Stringboy & Evelyn Brouwers): Sunday, November 19th, 13:00-15:00
Secure your spot and immerse yourself in a mini-concert, all while discovering the magic of Flight ukuleles. Join us for an unforgettable musical experience in November! Click here for more information.