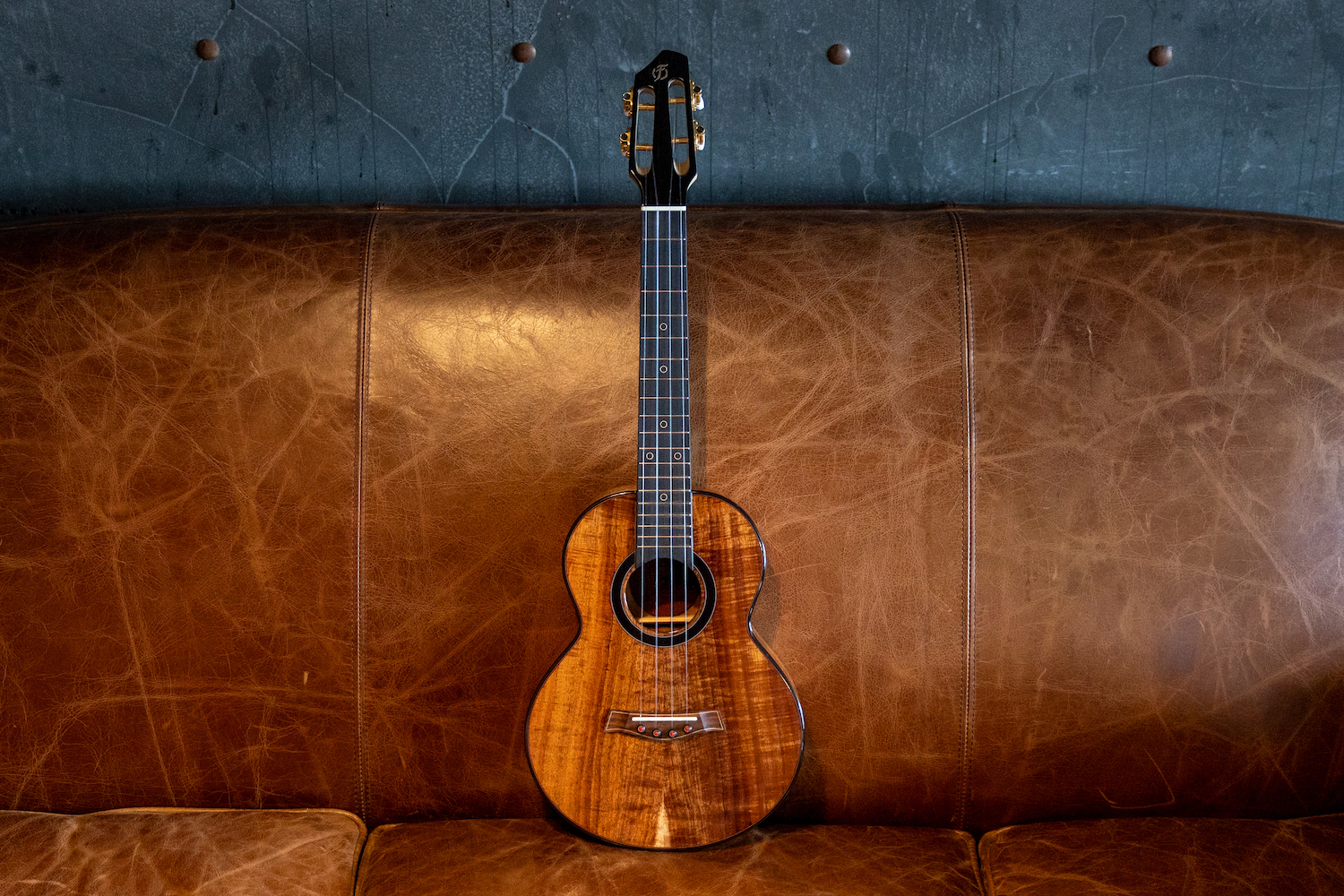 MEET THE NEW A10 KOA 10th ANNIVERSARY TENOR UKULELE!
The Flight A10 Koa Tenor Ukulele is an amazing ukulele, made of the king of the tone woods, koa.  The instrument also features an ebony fretboard, ebony rosette, rosewood binding, and special hollow position markers on the fretboard.  In addition to these features, the instrument also includes a special 10th anniversary headstock, a pin bridge, Brazilian fluorocarbon strings, and an updated deluxe gig bag.  It is a work of art that creates art, and will inspire you to master your craft!
Flight Ukuleles continues to honor its tenth anniversary with a new model in the Anniversary Series made of solid koa!  While Flight is known for making high quality, affordable ukuleles, our anniversary models represent a new frontier for the company—solid wood ukuleles individually crafted by a master luthier, with a level of craftsmanship, playability, and sound rivaling the finest ukuleles on the planet.