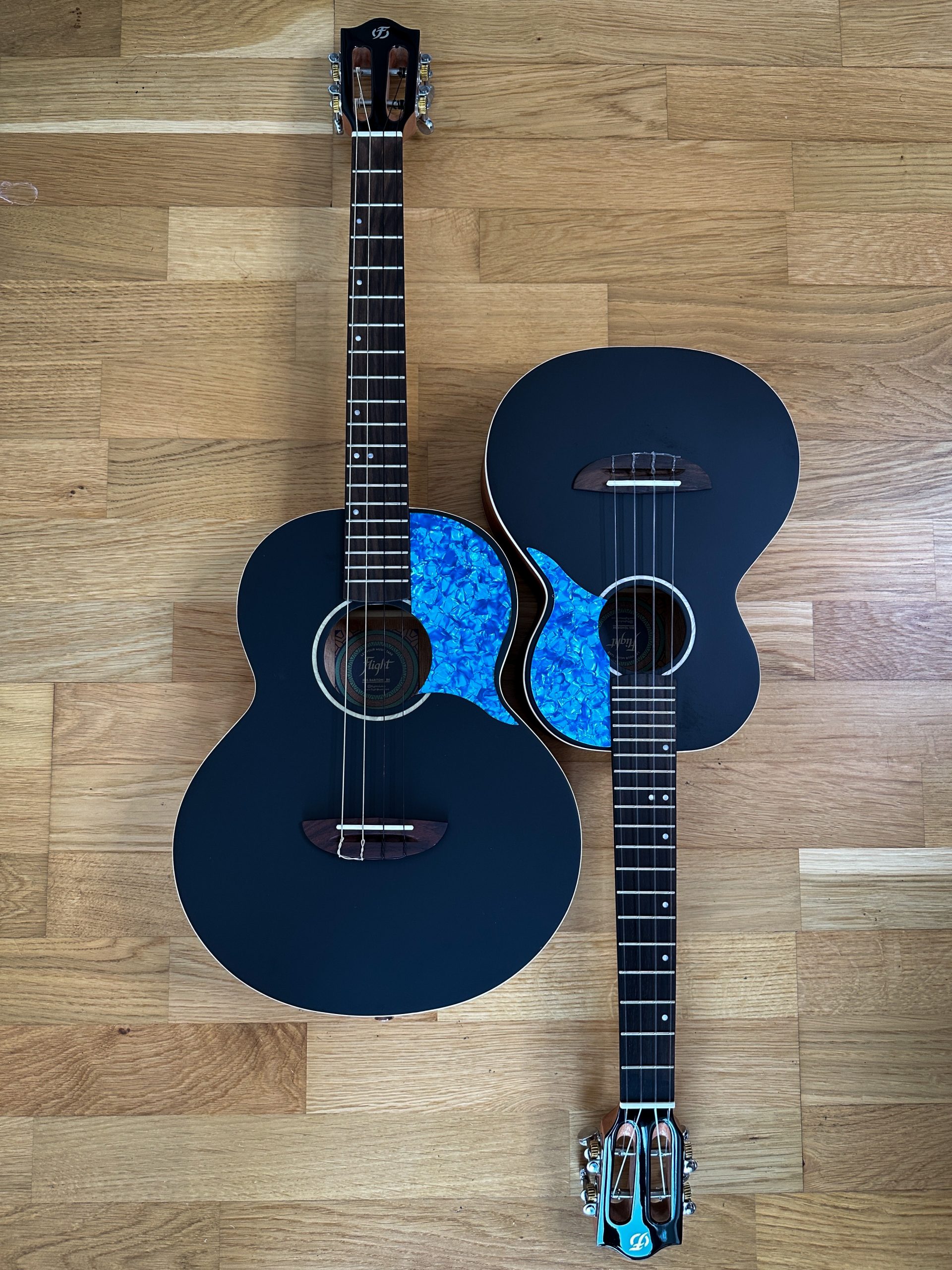 New Flight Iris Tenor & Baritone
Flight continues to expand its offerings in its Princess Series with two new models of the acclaimed Flight Iris ukulele.
Flighters requested a version of the Iris in the tenor scale, and we heard and responded to those requests! As we were already making a larger version of the Iris, we decided to go yet one step further and also offer a baritone version of the Iris. Flight Iris models feature painted solid spruce tops paired with laminate mahogany back and sides, as well as a pickguard, slotted headstock, compensated saddle, fluorocarbon strings, and deluxe gig bag.
Are you looking for a larger scale, modern take on the ukulele? If so, check out the new models of the Flight Iris and share your musical talent with the world!