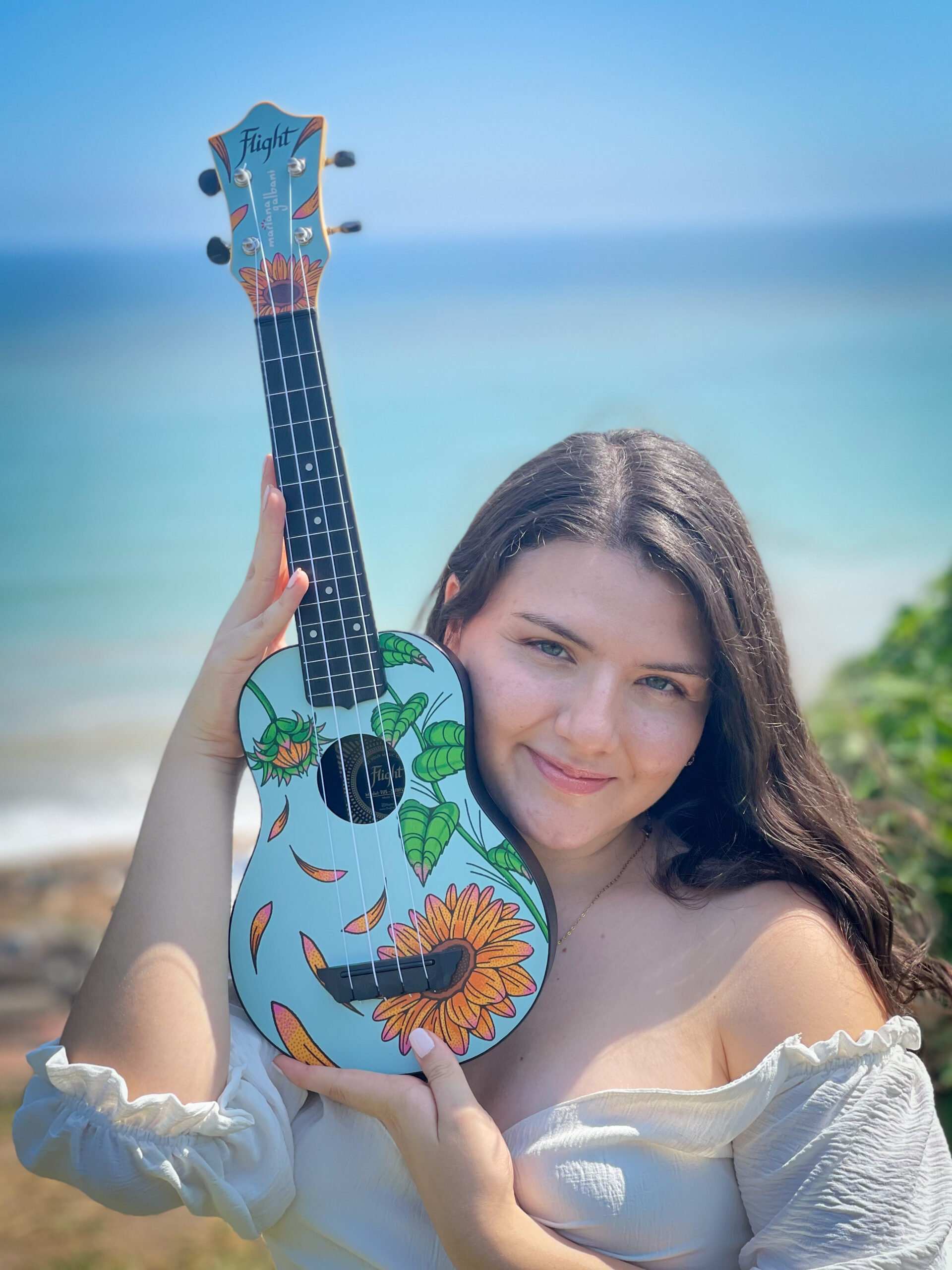 New Flight TUS-Sunflower Mariana Galbani Signature Ukulele!
We are excited to announce the new Flight TUS-Sunflower Mariana Galbani Signature Travel Ukulele🌻, a fantastic collaboration we made with the talented Flight Artist @marianagalbani .
Giving sunflowers as a gift is a way to share happiness. Sunflowers are flowers that symbolize joy, and their bright color transmits energy and well-being in any occasion. The ukulele is an instrument that fills you with these emotions as you can connect with its joyful sound, whether alone or in company. For Mariana, the ukulele has become her lifelong companion. She wanted to capture the freedom and vitality she feels every time she plays this instrument, and how it fills her soul with happiness and peace with its sound. Sunflowers are the perfect flowers to describe these emotions she wants to share.
This Travel Soprano ukulele is meant for all those who feel a connection with music and want to share it. 🌻💐