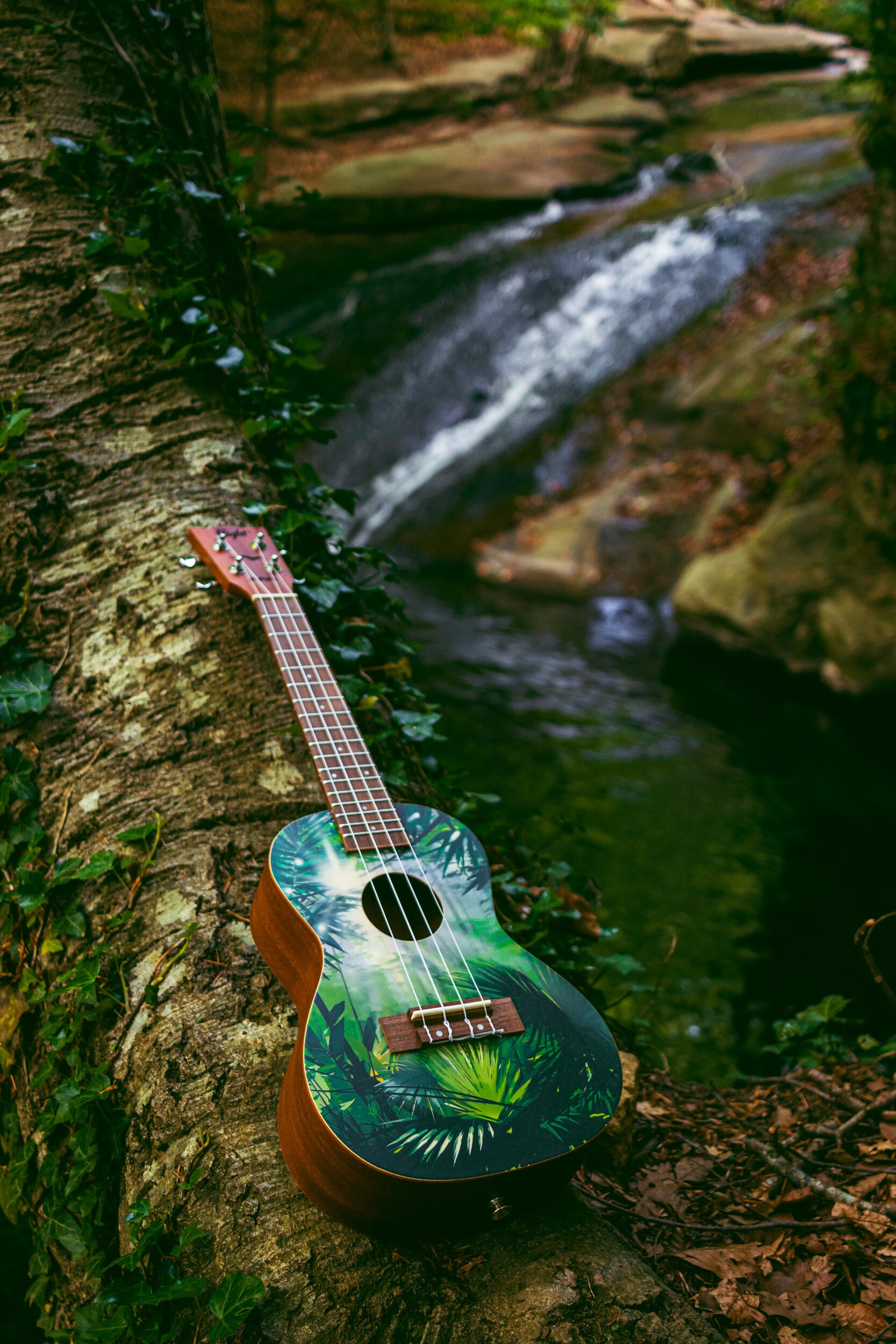 Una Obra de Arte de la gama Art!
🎶'In the jungle, the mighty jungle…' 🎶
Este es el AUC-33 Jungle, un ukelele inspirado en la belleza de la naturaleza y la flora. Si eres un amante de la naturaleza este es el uke para ti, sin duda alguna. Con una tapa de tilo laminada y cuerpo de caoba laminada, nuestro Flight Jungle es el uke perfecto para cualquiera que busque un ukelele que ofrezca tanto sonido hermoso como un look increíble.
La gama Art de Flight cubre una gama amplia y diversa de estilos, estéticas y colores, ofreciendo ukes con diseños únicos y asombrosos. ¡Hay algo para todos los gustos!
Asegúrate de darle una mirada a todos los ukes Art: