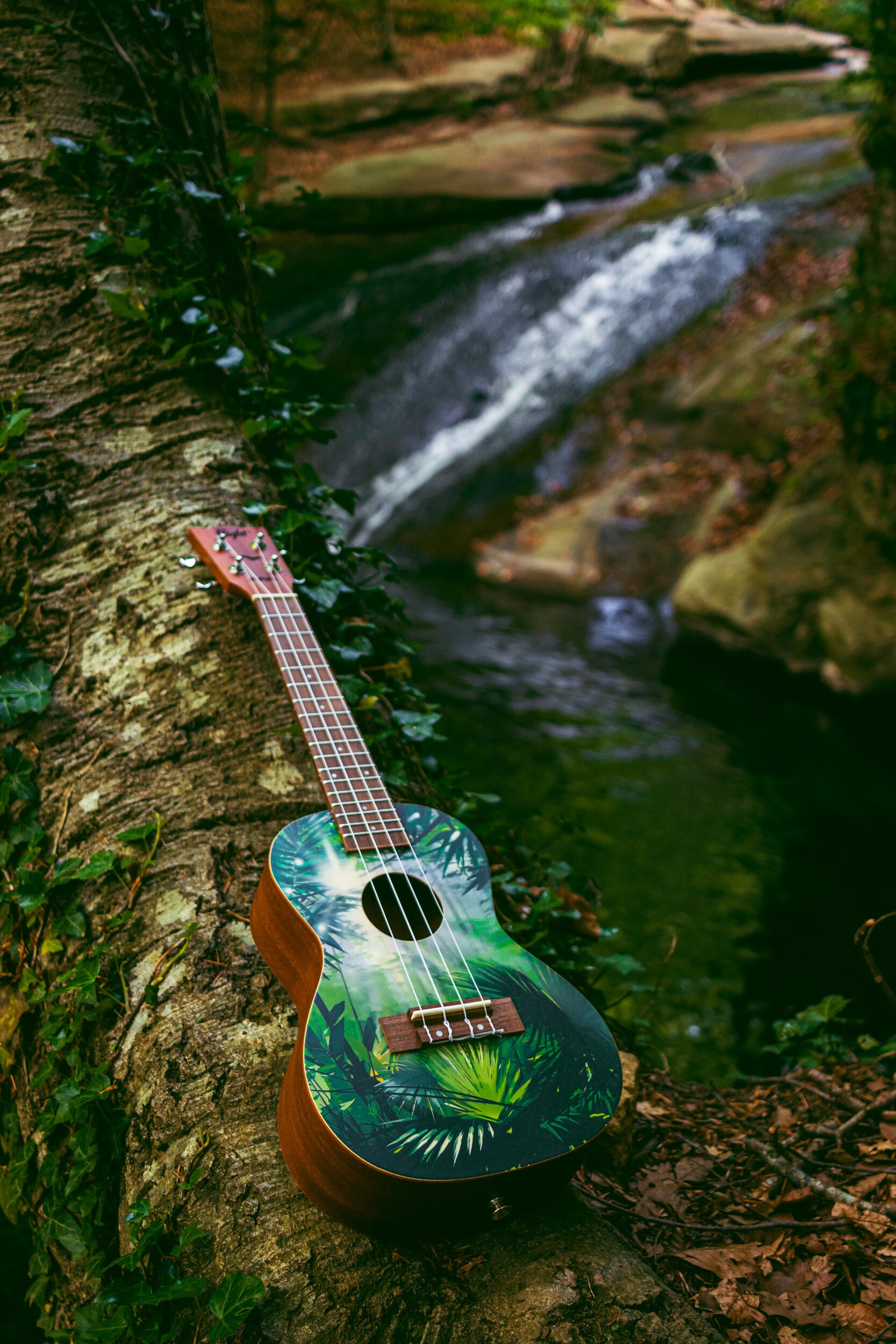 A Masterpiece from Art Series!
🎶'In the jungle, the mighty jungle…' 🎶
This is the AUC-33 Jungle, a ukulele inspired by the beauty of nature and flora. If you're a nature lover this is the uke for you, for sure. With a laminate spruce top and laminate mahogany back and sides, our Flight Jungle is the perfect uke for anyone looking for a ukulele that offers both beautiful sound and stunning look.
Flight Art Series covers a wide and diverse range of styles, aesthetics and colors, offering ukes with really cool and unique designs. There's something for every taste!
Be sure to check out our Art ukes: