Welcome to
Flight School!
Learn to play the ukulele with some of your favorite Flight artists and experienced teachers! No matter your level of experience or preferred style of music, we have you covered with step-by-step guides to learning new skills, song tutorials and play-alongs. Learn at your own pace and choose your journey….let your music take Flight!
Series
In our Flight tutorial series, our instructors guide you through a number of tutorials step-by-step in order to help you meet your ukulele goals!
Skills
Just want to do a one-off tutorial video? Explore our range of Flight skills videos from simple strumming patterns to how to change your strings.
Songs
Want to learn a new song? Check out our Flight full song tutorials for some fresh inspiration!
Shorts
In our Flight shorts, you will find short 30-60 second play-along videos for some of the hottest trending ukulele songs right now.
Let your music take Flight...
Find out your level and start learning today!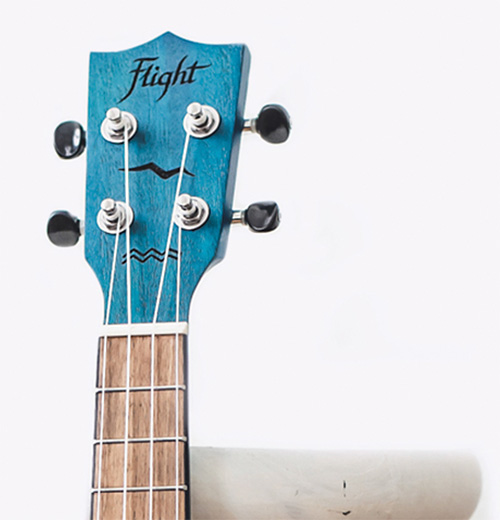 Beginner's FAQ
On our website you can find answers to beginners' FAQs as well as downloadable chord sheets and an instructional booklet, a printable 8-page guide to help you on the road to future ukulele fame. FAQ has been compiled by a founder of Ukulele Club Slovenia, Carlos Yoder, our long-time friend and supporter, and it is designed to help you start your ukulele journey in a nice and easy way, just how the ukulele should be!
We strongly believe in learning and growing together.