Based in Slovenia, Flight has grown into an international brand that is distributed all around the globe. Flight is a company with a young and energetic vibe, a distinct style, and an intentional focus on the image of the brand. Flight has a very active online community. While Flight is recognized for its innovative Travel Series of ukulele, the company continues to expand its offerings for all levels and demographics of players. We invite you to check out our ukuleles and let your music take Flight.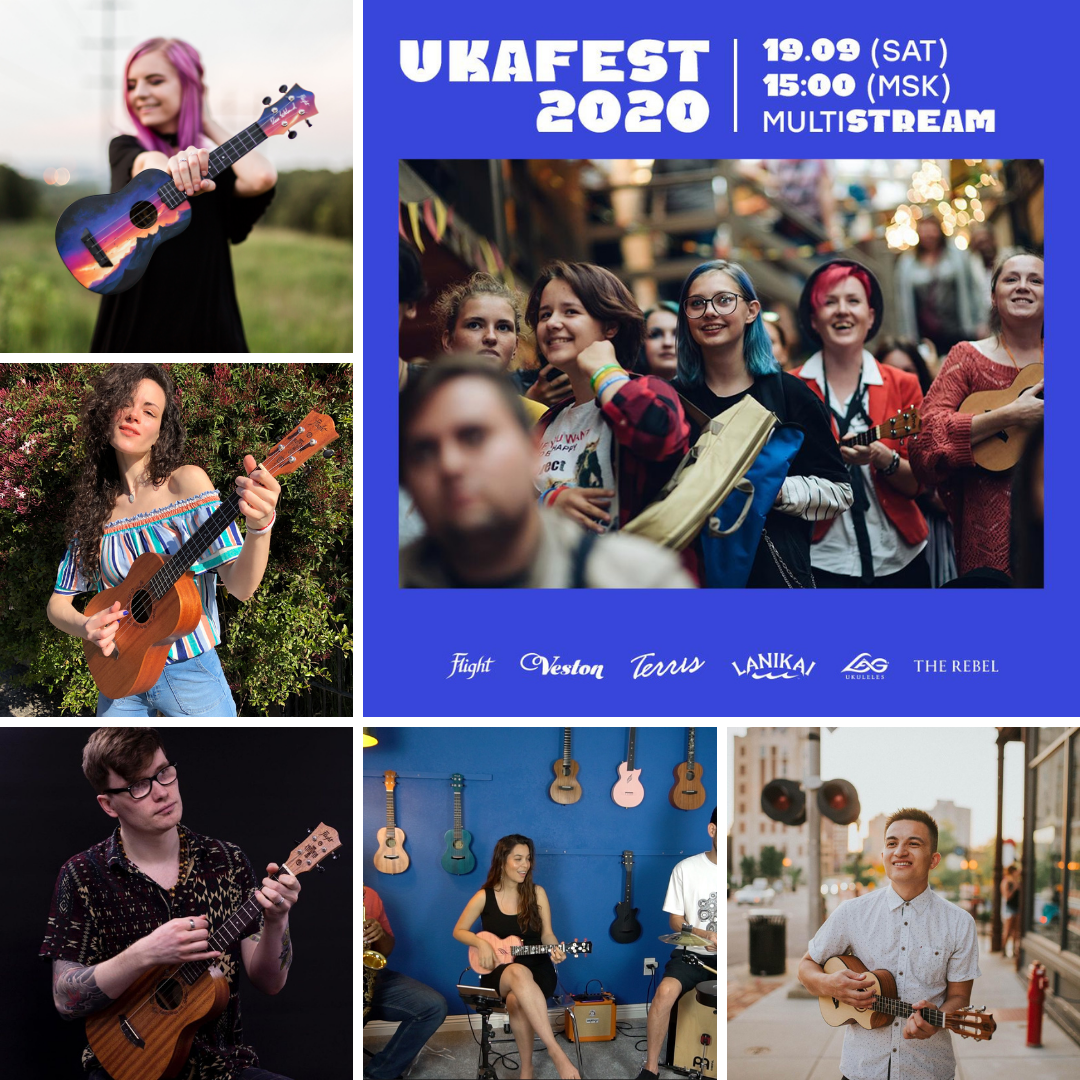 UKAFEST 2020! SEPTEMBER 19TH!
We're thrilled to announce that several international Flight artists were invited to perform at UKAFEST2020.
On September 19, 2020 we will meet in a new super multi-stream format! And it will rock!
➡️ Participants from all over Russia!
➡️ Live Broadcasts from more than 30 different places, including Georgia, Argentina, England, and the US!
➡️ A separate fan zone in ZOOM for those who want to get on the air to support the participants, chat with them, or simply dance to the rhythm of the music!
➡️ 6 HOUR UKULELE MARATHON!
SPECIAL GUESTS OF UKAFEST 2020:
(Moscow time)
🎤 @eliseecklund (USA) – 18.45 – 19.00
🎤 @ukulelesimon (UK) – 18.03 – 18.16
🎤 Two Hits & A Miss (feat. @plazi) (USA) – 19.23 – 19.45
🎤 @u_can_uke (USA) – 19.46 – 20.01
🎤 @virferreyra (Argentina) – 19.01 – 19.16
Here's the link to the event page: https://ukafest.ru/en/online-party-for-all-ukulele-lovers/
.
The future is here. Flight is thrilled to announce the Soundwave Pickup System, a pickup system that that uses phenomenal new technology to place control of the preamp and various effects at the fingertips of the player, whether the ukulele is plugged into an amplifier or not.