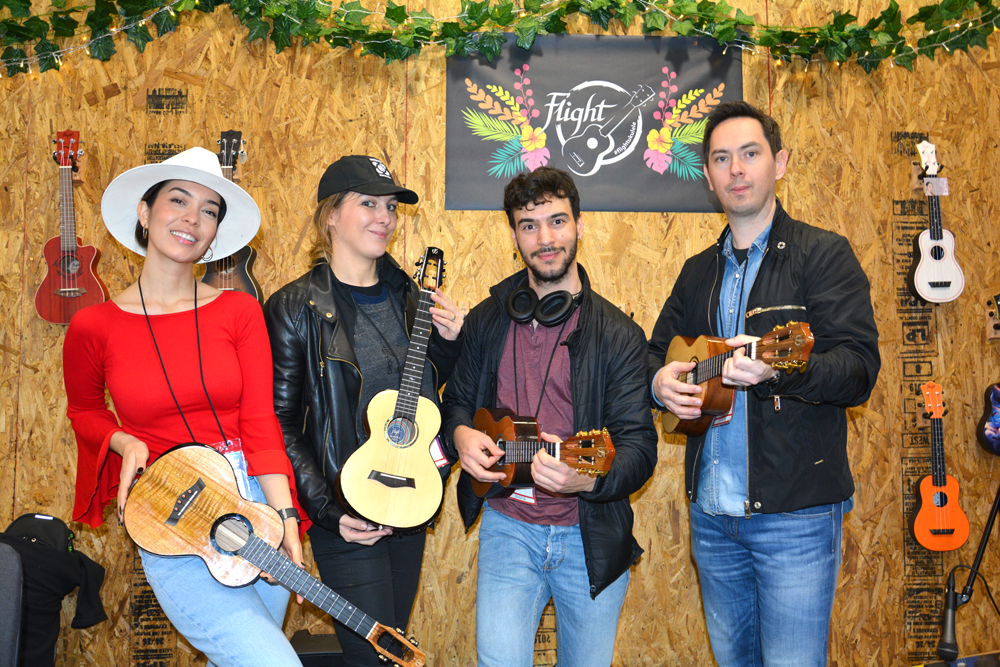 FLIGHT TAKES OFF AT NAMM 2020⁠
We got interviewed by NAMM!
Based in Slovenia, Flight has grown over the last ten years to become an internationally distributed brand. Describing themselves as having a "young and energetic vibe, a distinct style, and an international focus on the image of the brand," Flight has taken an opportunity in a gap in the European market for high quality ukuleles and ran with it evolving into a sleek and cutting edge brand.⁠
⁠
With the lack of a strong ukulele market in Slovenia and the far corners of the European Union (EU), Flight set out to bring the ukulele to the European masses in 2010. With a model of simply focusing on what they love to do, the team at Flight has made a splash in international markets. Exhibiting initially at @Musikmesse beginning in 2011, Flight has spread its sales throughout the EU including Austria, Switzerland, Germany, the UK, Spain, Italy, several Baltic countries and eventually leaving Europe to find themselves in Singapore, Mexico, Argentina, Chile, and now, America.⁠
⁠
We sat down with Juliana Kaltakhchan, who is part of the Flight crew, to discuss their success and being awarded Best in Show at The 2020 @thenammshow.⁠
⁠
Learn more by clicking here!