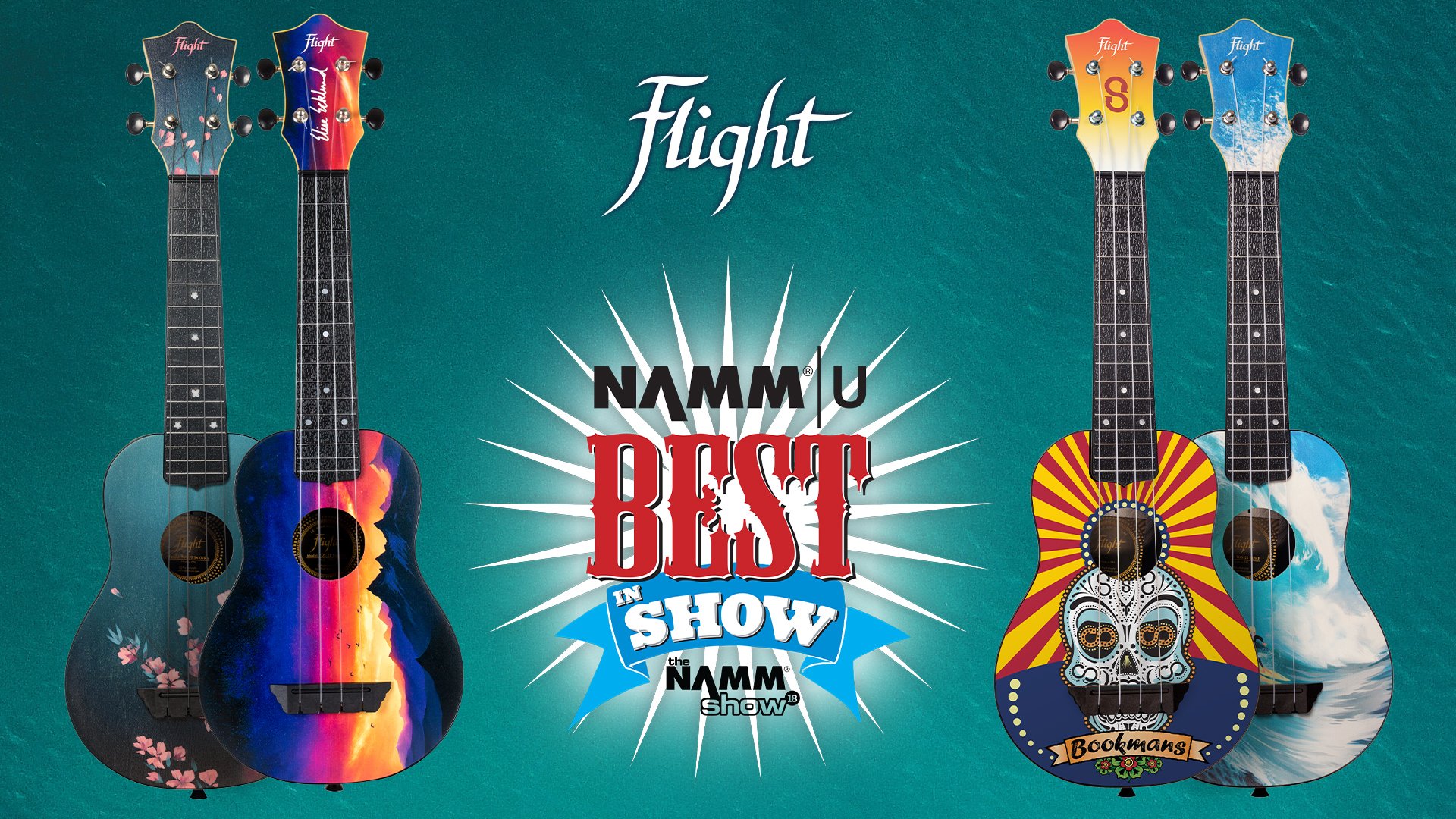 Creativity without boundaries
In 2020, Flight won NAMM Best in Show for its customizable travel ukulele. Watch the video below and see how it all happened!
One of the world's largest music conventions is the Winter NAMM show in California, where representatives gather from across the globe to see the latest developments in the music industry and to make new connections.
Leading experts in the music industry look for exemplar companies, brands, and instruments that "wow" the industry, and recognize them with "Best in Show" awards. In January of 2020, Flight customized a Flight Travel Ukulele for chain of stores called Bookmans. That customized Flight Travel Ukulele received one of the NAMM Best In Show 2020 awards.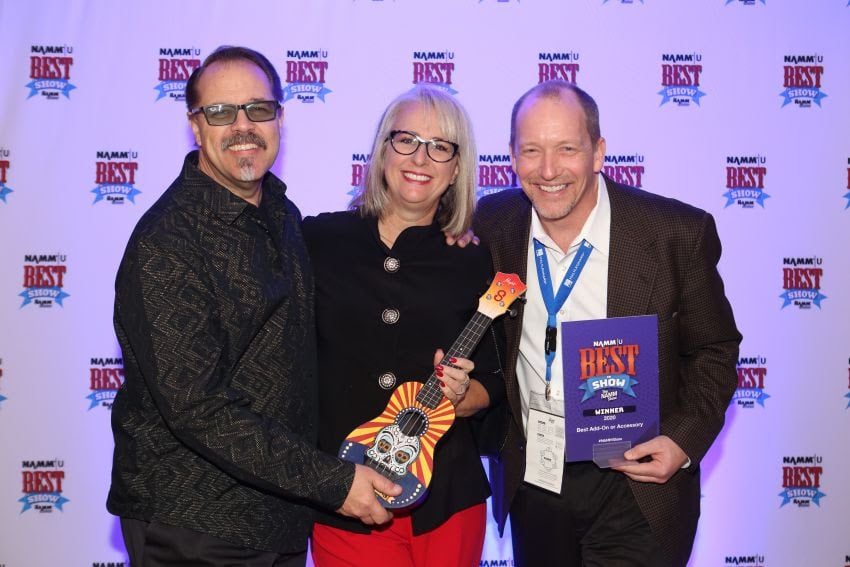 Music experts appreciated the beautiful sound and unusual design of the Flight Travel Ukulele as well as the ability of Flight to customize the design of the Travel Ukulele. Flight can produce a ukulele with a custom design in a small print run, a unique ability that is an attractive option for dealers, festivals, and schools.
How does it work?
You send us your own design or we create a special design for you based on your wishes. Here is an example of the design developed in collaboration with the Austrian Ukulele Festival.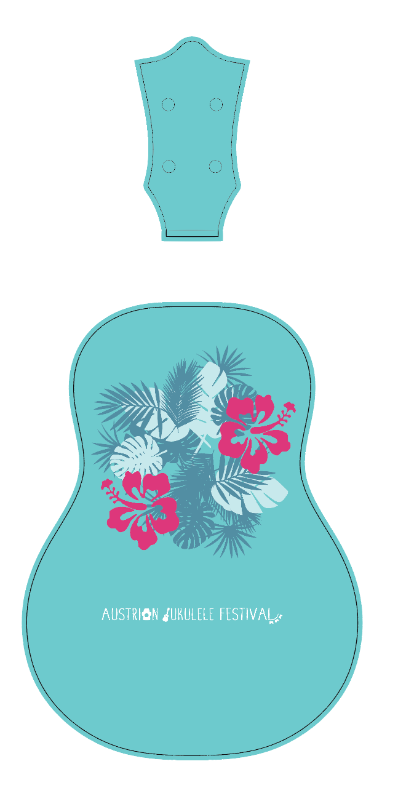 After confirming the design, the production starts and takes about 1-2 months to complete. Here's how the final product looks like!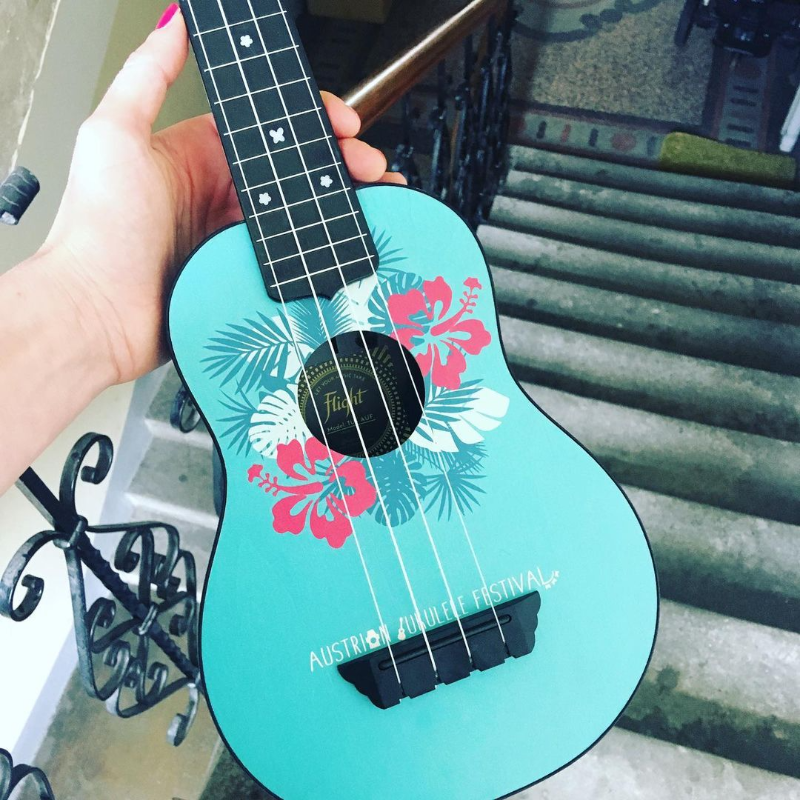 It was sold as merchandise during the festival and lots of people took them home as souvenirs to remind them of the festival experience. A merchandise like this is much more imaginative than a T-shirt or stickers, because you can not only wear it, but actually play it.
These custom runs can also be produced for shops that want their own unique design or a merchandise product with their logo. It would also be a great product for ukulele teachers and schools that want to stand out and create a special offer for their students.
The possibilities are endless!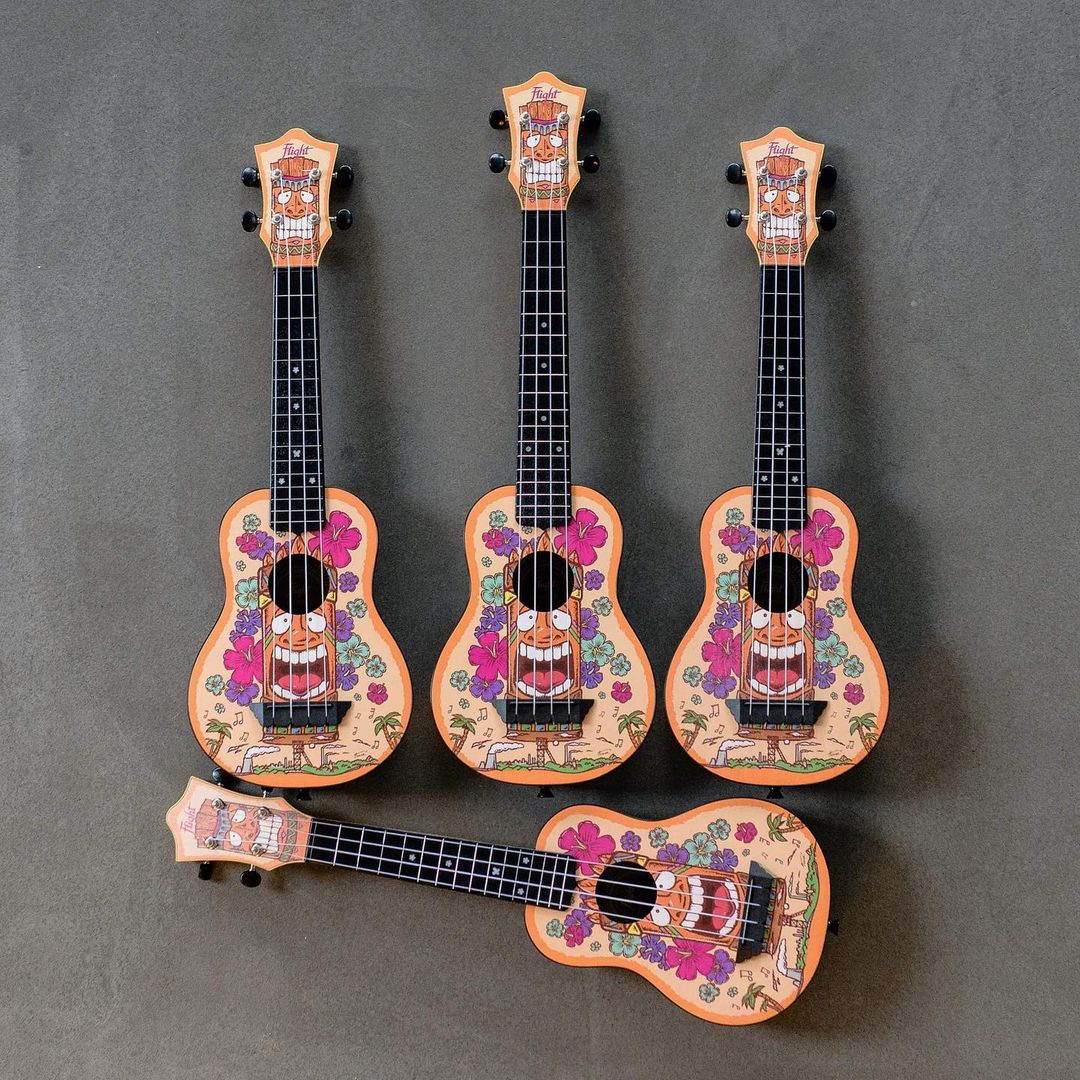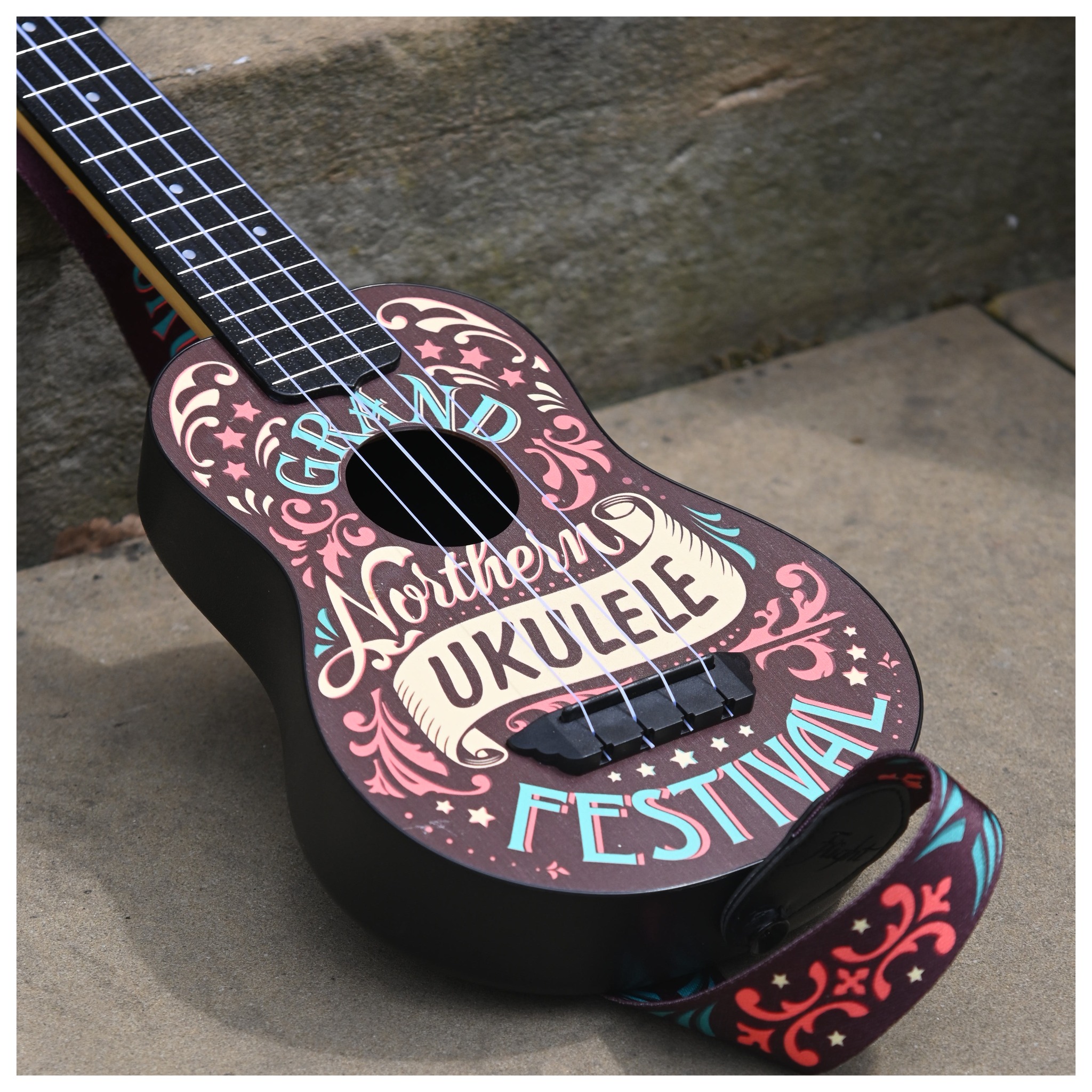 Personalized straps are now available!