>> Type here the title <<
Daudia is a duo made of Italian songwriters, singers and musicians Davide and Claudia. They play piano, keyboards, guitar, ukulele and both sing. Their career as a band begins in late 2016, when they start posting song- covers on social media and start performing in clubs around Italy.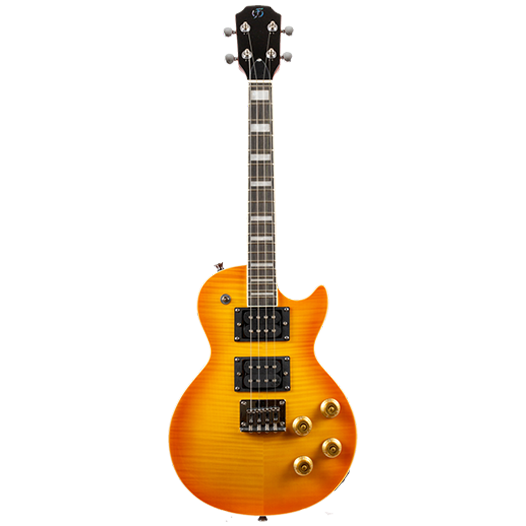 Flight Centurion, Vintage Burst
Get ready to rock! The Flight Centurion, Vintage Burst, Solid Body Tenor Ukulele is a single cutaway steel string electric ukulele, offering the tonal possibilities of a true electric ukulele from the trusted name of Flight Ukulele. The ukulele itself is a thing of beauty, featuring a vintage burst flame maple veneer top with rich mahogany body and neck. The ukulele features a bound fretboard, cream binding, hardtail fixed bridge, and dual humbucker pickups each with its own set of controls for volume and tone, plus a three way switch. With its classic looks and fantastic sound, you will be ready to rock in any venue, as well as to add any effect pedals, or stompboxes to your final amplified sound. Flight Electric Ukuleles represent great value and high quality–so buy yours today and take Flight on your electric journey!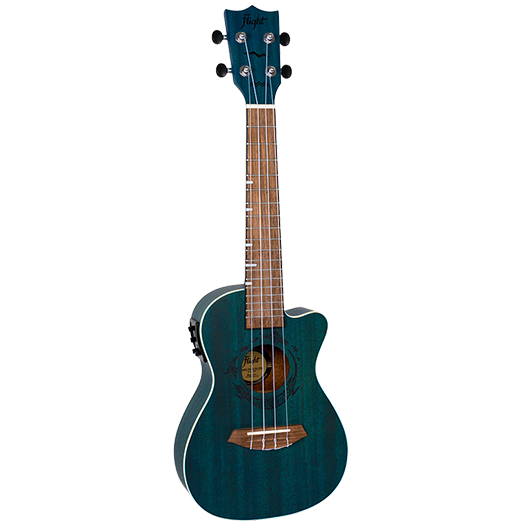 Flight DUC380 CEQ Topaz
Electro-Acoustic Concert Ukulele
The color of the sea and the color of your soul. This ukulele sings and sends you on a journey up and down the entirety of the fret board like a seasoned explorer. The concert size brings the best of both worlds into one instrument.
With a built-in pick up and a cutaway, this ukulele will be the workhorse that weathers all the storms and keeps you floating with adulation from your audience.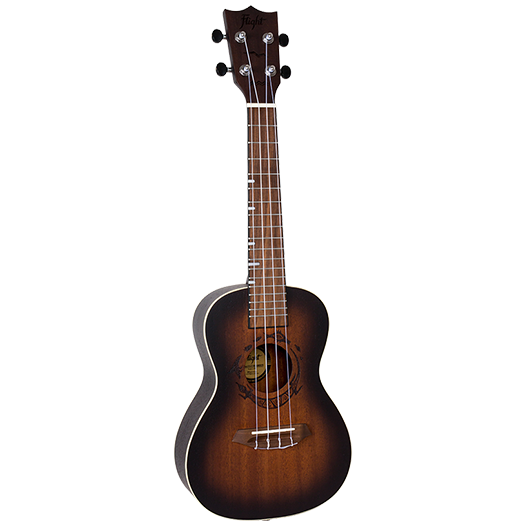 Flight DUC380 CEQ Amber
Electro-Acoustic Concert Ukulele
Colors forged from the beginnings of time. Deep oranges and brown. Timeless shades that betray an age old sound and wisdom that is a beautiful today as it was way back.
The concert size brings the best of both worlds into one instrument. The mahogany makes this uke sing like a soprano but the scale length and cutaway means you have the same scope of exploration as a tenor uke. Add into the mix, a pickup, you have a ukulele that you can play on your own or to a crowd.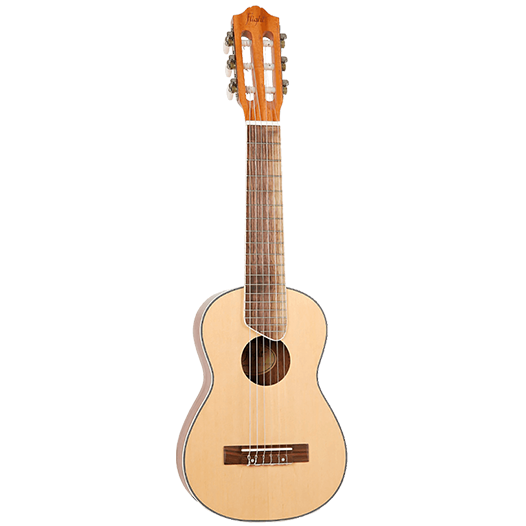 Flight GUT350 SP/SAP