DXBC Deluxe Gig Bag for Concert Ukulele
19,60 €
You have probably seen our amazing deluxe gig bag, which is in included with models from Flight's Princess and Royal Series.  You asked for it, and it is now available as a separate item in our catalog for soprano, concert, and tenor ukuleles.  We believe this is the best gig bag that comes with any ukulele, anywhere.  You will love its color, 15mm of padding, and functionality.  And while the Flight logo is embroidered on the front pocket, the gig bag can be used with any concert ukulele.  So go ahead and pamper yourself and your ukulele with this awesome gig bag–you both deserve it.
Description
Flight DXBC Deluxe Gig Bag for Concert Ukulele
One of the best ukulele gig bags on the planet.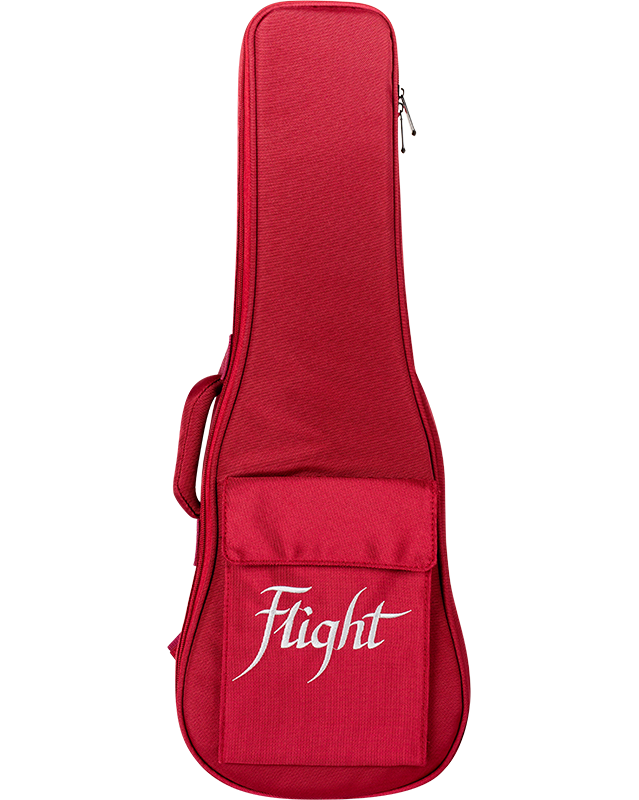 Let Your Music Take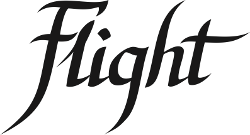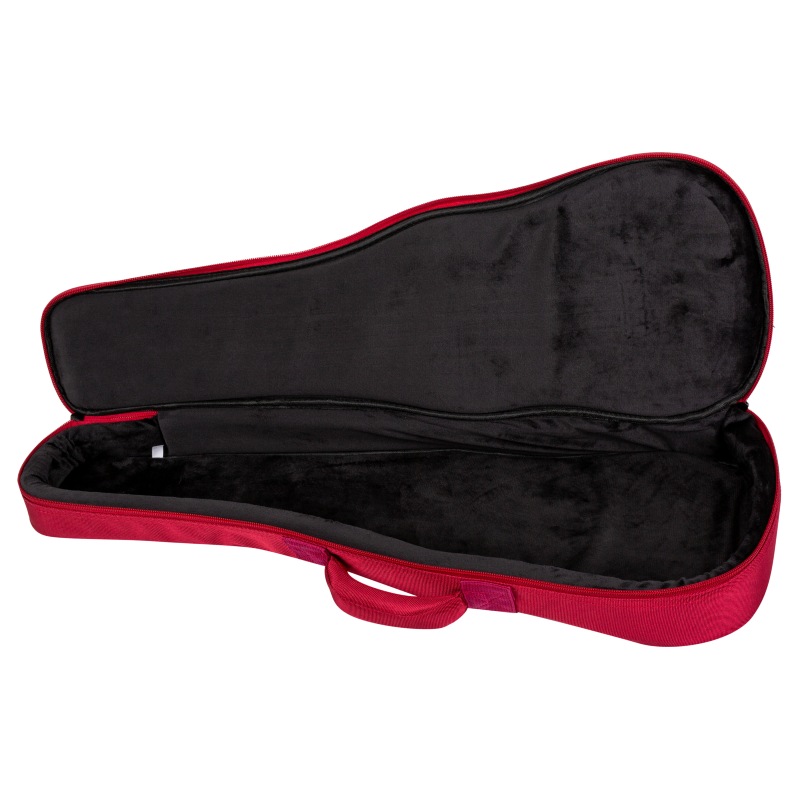 Stunning Looks
Carry Your Ukulele With Style
A gig bag is just a gig bag, right?  We don't think so.  While a hard case does offer the best possible protection, they are heavy and limiting–even with an instrument as small as a ukulele.  We know that our customers love to bring their instruments with them–all over the globe, so it made sense from the very start to include a gig bag with every instrument we sell.
As it came to our Princess and Royal Series, we wanted the included gig bag  to reflect the quality and construction of those instruments.  The end result was our Deluxe Gig Bag, with its royalty-inspired color (burgundy infused with purple) and incredible velvety interior.  It isn't often that the gig bag included with an instrument gets as much attention as the instrument itself–but that is what happened!  We think it is the best gig bag that comes with any ukulele on the planet.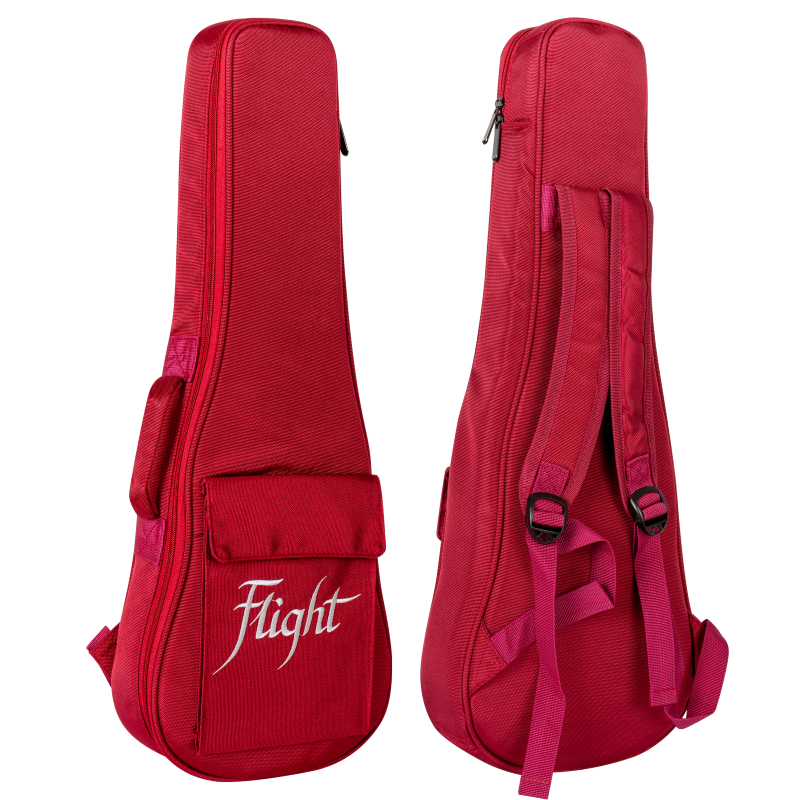 Better Protection
The Deluxe Gig Bag features a tough nylon shell in the eye-catching burgundy color, with a tough zipper, front velcro pocket with the Flight logo to carry accessories, two padded backpack straps, and a thick, padded handle which balances the case perfectly for transport.  The interior of the case is lined with a soft, velvety material that will keep your ukulele safe from scratches.  And most importantly, the case features 15mm padding–twice the padding of other ukuleles on the market.
The Flight Deluxe Gig Bag is available for soprano, concert, and tenor ukuleles, and while the Flight logo does appear on the case, they can be used with any ukulele.