Flight Iris BK Tenor
159,00 €
Looking for another gem of a ukulele?  Let us introduce you to the Flight Iris Tenor.  This magnificent instrument carries the legacy of its concert scale counterpart, boasting a painted solid spruce top with laminate mahogany back and sides. The Iris includes a pickguard, slotted headstock, rear-facing Der Jung tuners, offset front position markers, a 38mm nut, compensated saddle, fluorocarbon strings, and deluxe gig bag.  Are you ready to make a bold statement as a musician?  If so, the Flight Iris Tenor is for you, ready to help you unleash your brilliance on your musical journey.
Description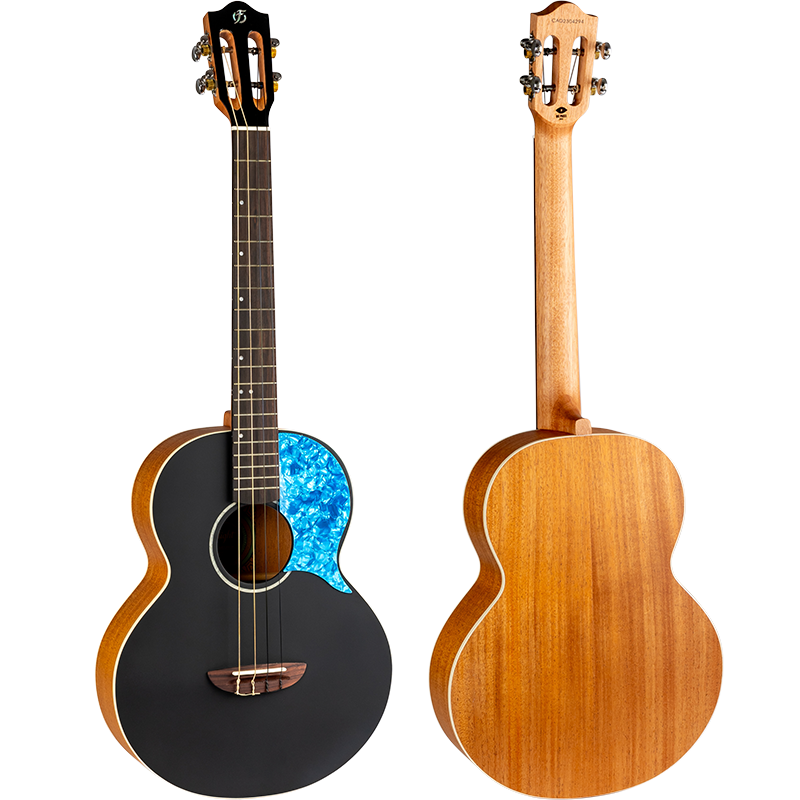 Let Your Music Take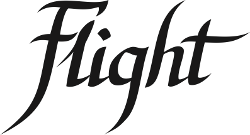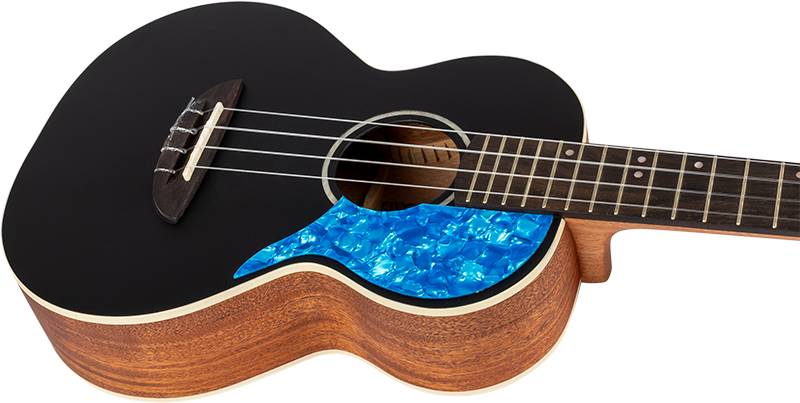 Bright and Balanced
Solid Spruce Top, Laminate Mahogany Back and Sides
Underneath the painted top of the Flight Iris lies a solid spruce top, creating a tone that is great for performance, recordings, and playing in a group.  The solid spruce top is tempered by the Iris' laminate mahogany back and sides, creating a sound that is not only bright and punchy, but also rounded out with the warmth of a laminate ukulele.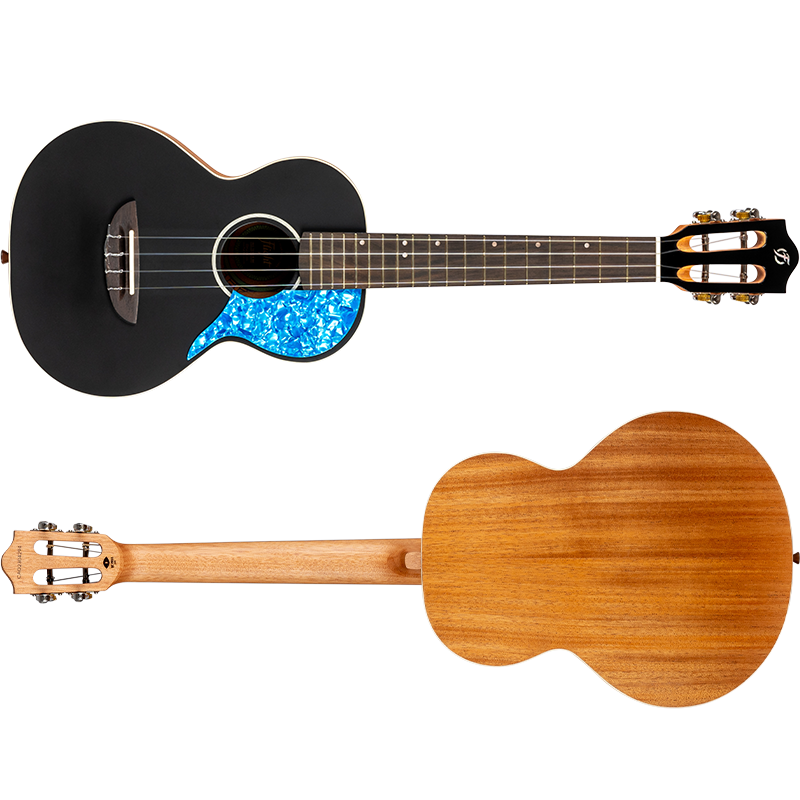 Great Tone and Feel
Flight Clear Fluorocarbon Strings
Flight clear fluorocarbon strings bring out the best possible tone of the ukulele, with clarity and projection that further elevates the tonal properties of the solid spruce top of the Flight Iris.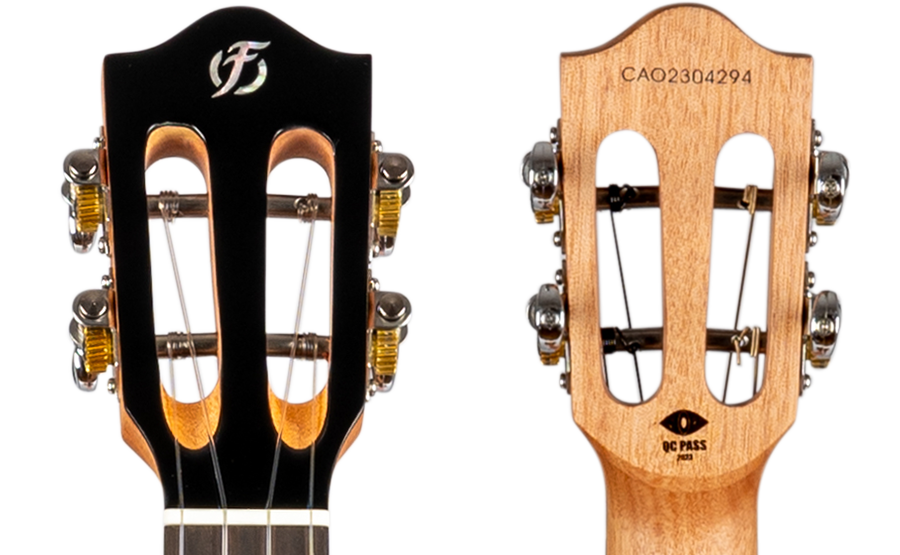 Stunning Headstock
Classic Slotted Headstock
The Flight Iris features a slotted headstock, with the modern twist of being painted black and featuring Der Jung rear facing tuners.  The headstock is classic, functional, and stunning.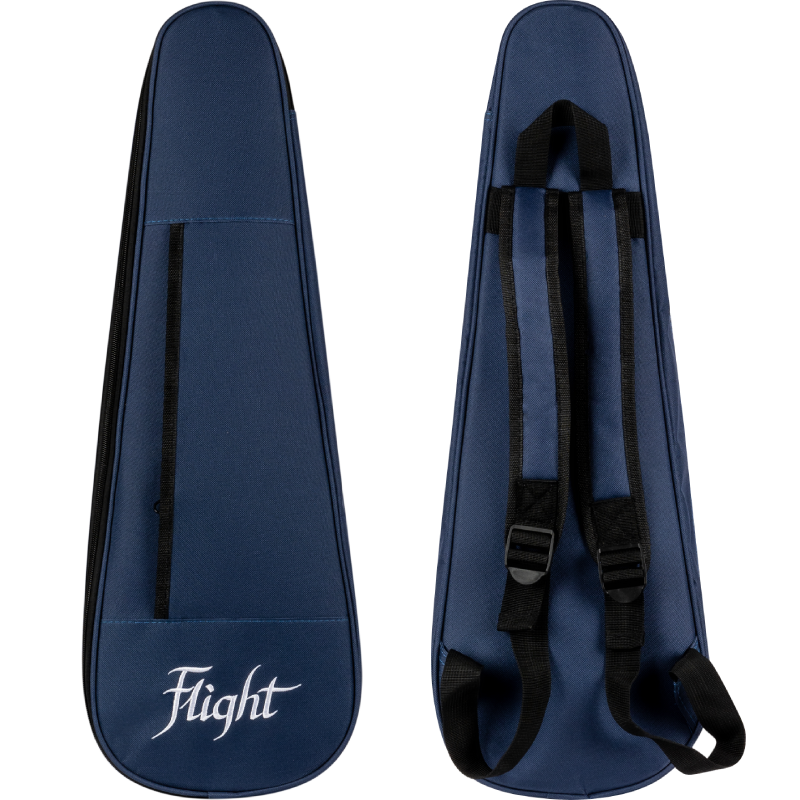 A Gig Bag? Of course!
Flight is known to include a gig bag with every ukulele.  The Iris includes a case with 15mm of padding an a number of other features including a padded handle.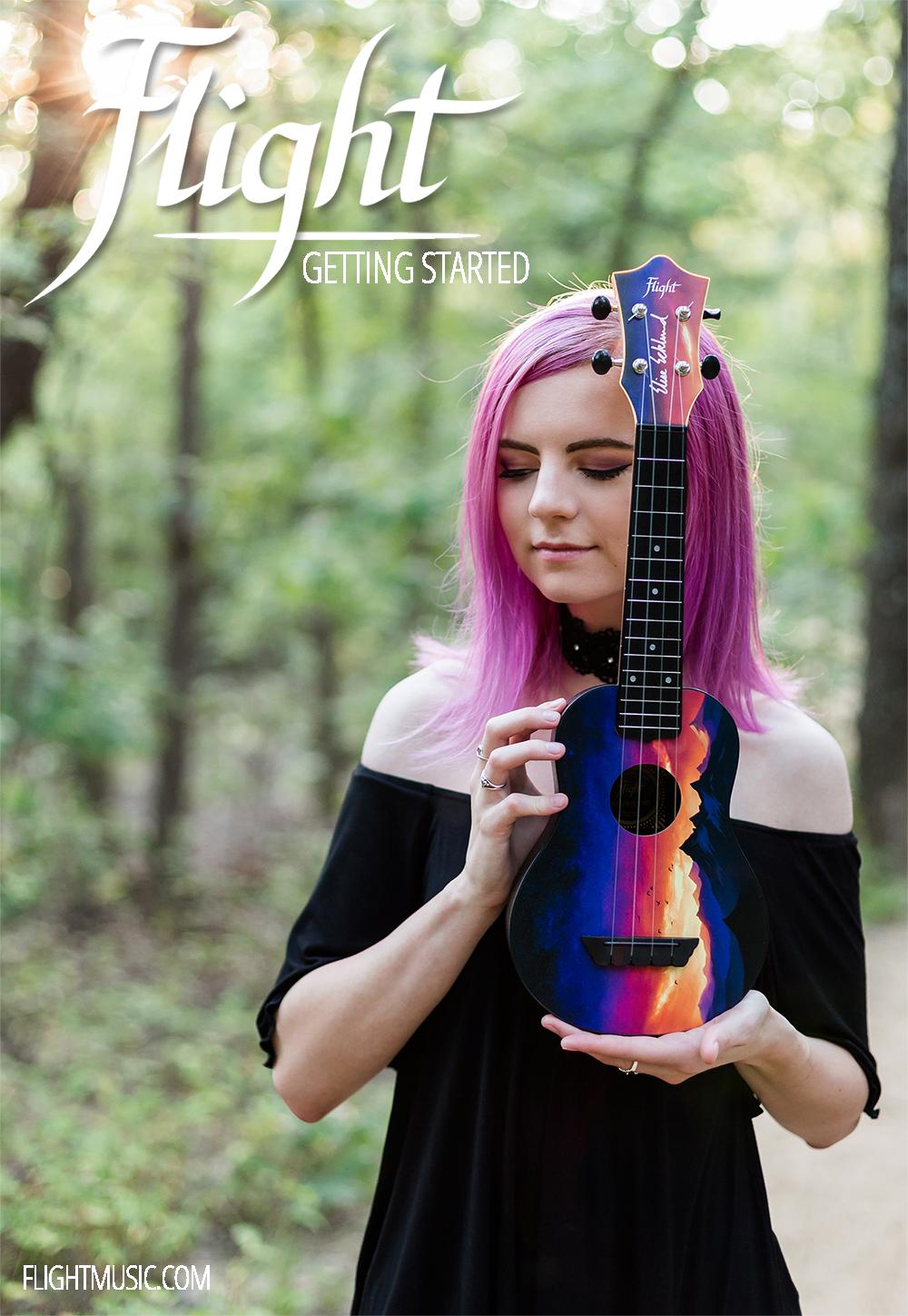 Instructional booklet
We include an eight page pamphlet to help you on the road to future ukulele fame. It is packed with all the necessary information needed for a quick start including chord charts, strumming patterns and chord progressions for your first drills.
We also include a cool sticker pack from Flight with every ukulele.
Specifications
Every tiny detail matters.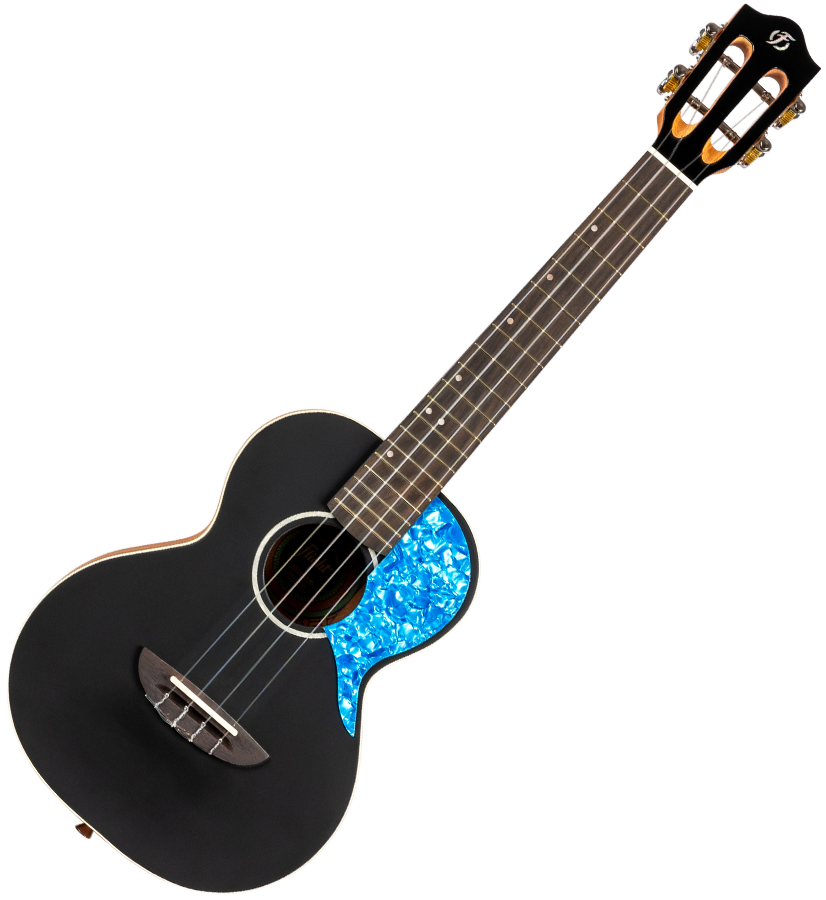 Body
Body Shape: Tenor (19 frets)
Top: Solid Spruce
Back & Side: Laminate Mahogany
Bridge: Rosewood
Neck
Neck: Okoume
Fretboard: Rosewood
Nut & Saddle: Bone
Nut Width: 38mm
Strings: Japan Carbon Fiber
Other
Color: Satin Black
Position Markers: Offset, 3rd, 5th, 7th, 10th, 12th and 15th fret.
Premium Features: White Acrylic Rosette, Japan Carbon Fiber Strings, Ivory Binding, Der Jung tuners, White Acrylic Binding, Offset Front Position Markers.
Deluxe 15mm padded gig bag, instructional booklet and sticker pack included!