Flight Mini JB Bass
390,00 €
It is time to lay down some awesome grooves with Flight's Electric Mini Bass!  The Flight Mini Bass features a solid body and metal strings. This incredible instrument features standard bass tuning (EADG) in a smaller 23"scale that is perfect for gigging and traveling bass players.  With a sunburst finish on a roasted poplar body, modern styled body, roasted maple neck, the instrument has been created to look awesome and be comfortable to play.  With Alnico 5 pickups, the Mini  JB Bass offers a clear, sweet tone, depending on what effect pedals and amplifiers you choose to pair with it.  As with all Flight ukuleles, you'll find that the Mini JB Bass offers great quality at an affordable price.  Stay out of treble, and catch one of these great instruments at a Flight dealer today!
Description
584mm/23" scale solid body mini bass
Flight Mini Bass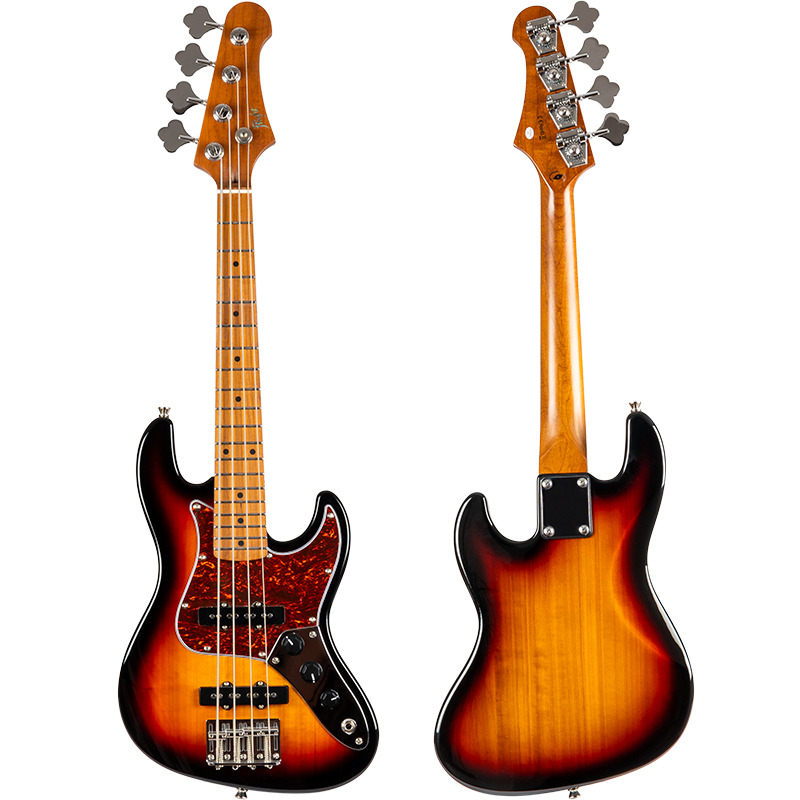 Let your music take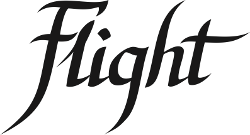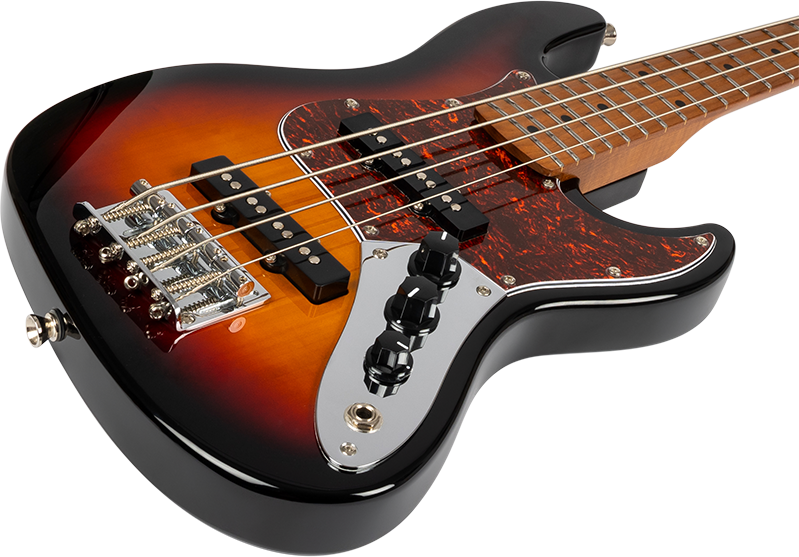 Be the foundation of your band
Beautiful Sunburst roasted poplar body
The Flight Mini JB Bass features a stunning sunburst finish on a roasted poplar body, paired with tortoise pickguard, resulting in a gorgeous instrument .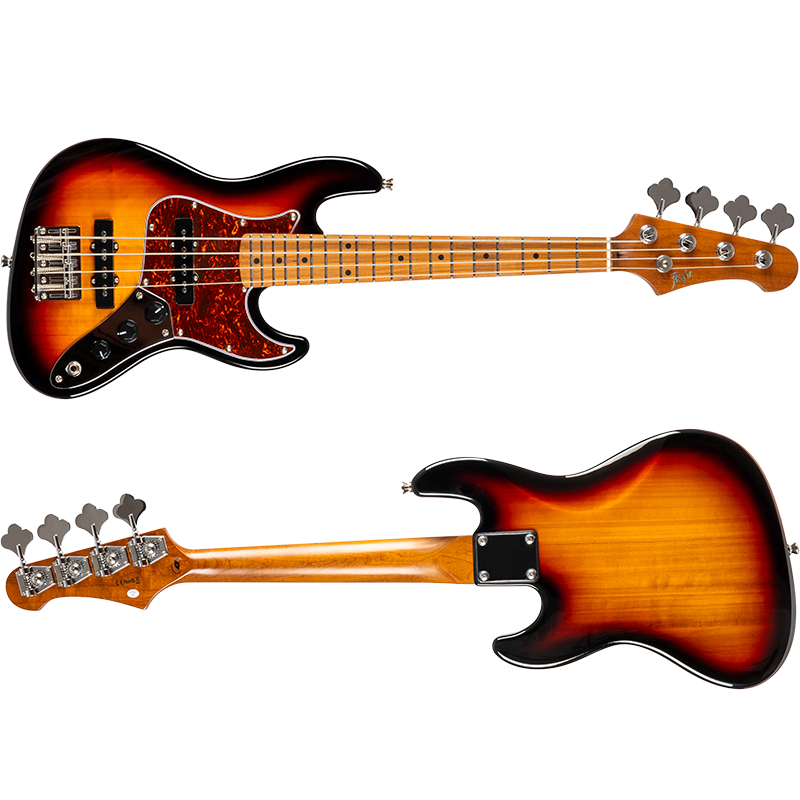 Time to get your groove on
Roasted maple Fretboard and Roasted Maple Neck
The Flight Mini JB Bass features a roasted maple fretboard on a strong roasted maple neck with a truss, resulting in a playing experience that is smooth and clean, and will stand up over time.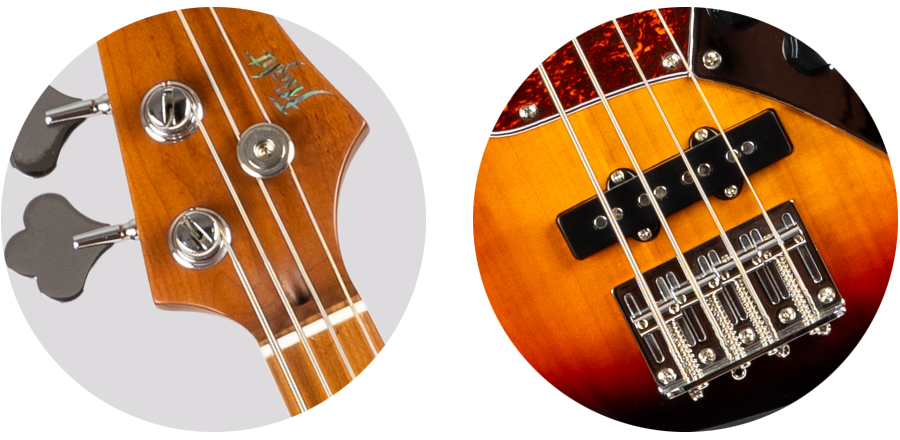 A great playing experience
Bone nut and hardtail fixed bridge
The Flight Mini JB Bass features a bone nut and hardtail fixed bridge to provide consistent string spacing, great action, increased sustain, and generate a clear, sweet bass tone.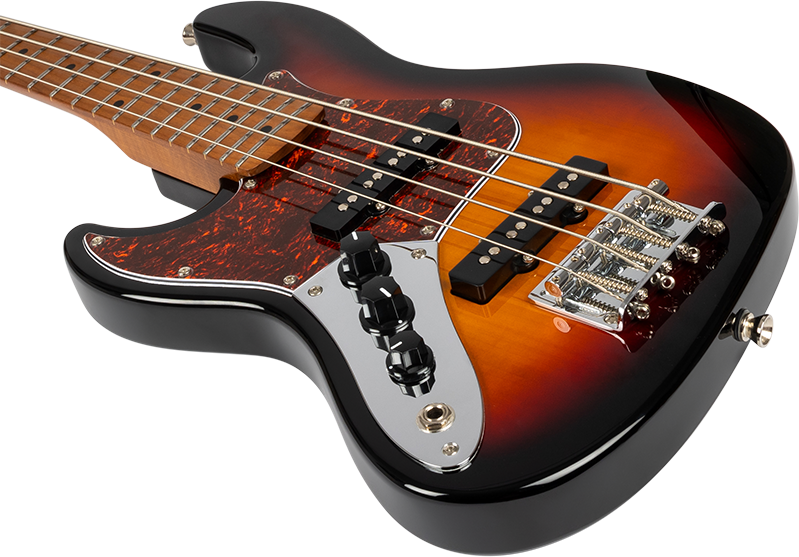 Comfort in mind
Modern styled, comfortable body with strap buttons
The Flight Mini JB Bass features a modern styled, comfort-focused body with strap buttons to make the instrument comfortable to hold and easy to perform with—sitting down or standing.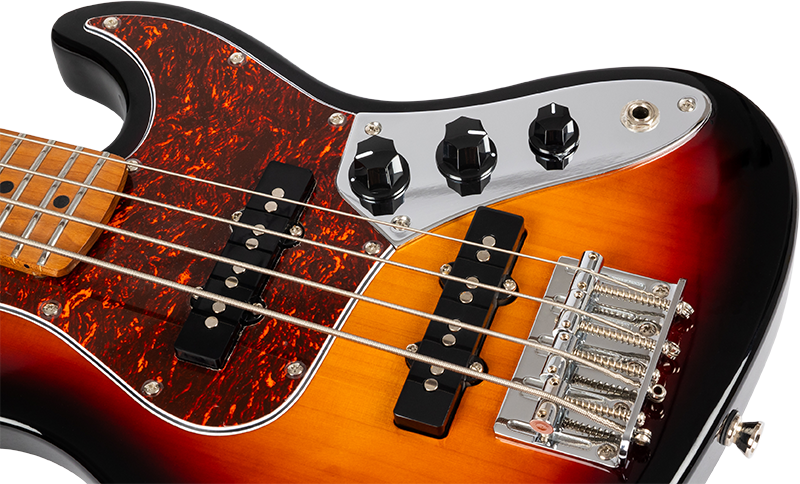 Traditional electric components
The Flight Mini JB Bass features two Alnico 5  pickups mounted in a staggered formation, resulting in a great tone from each of the four metal strings.  The Mini Bass also has black volume and tone control buttons.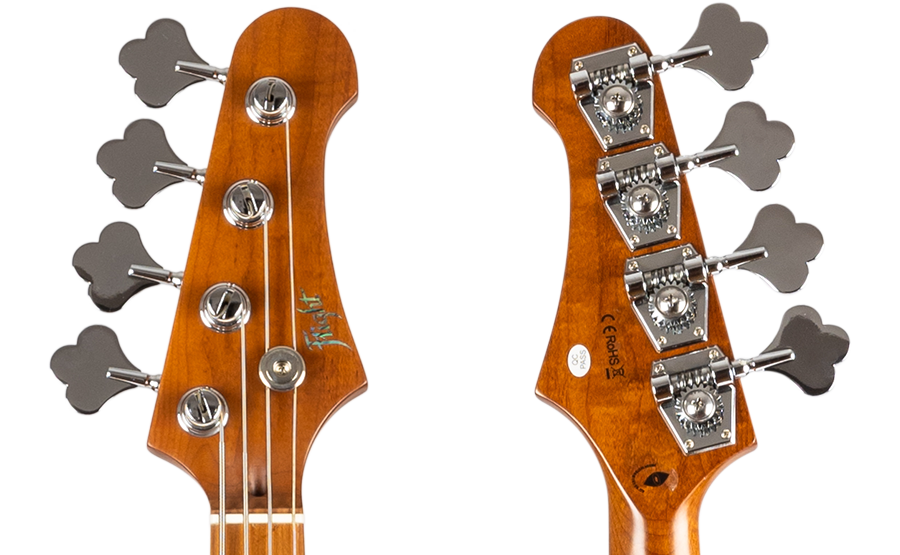 It all starts with the head
With its unique shape, distinctive chrome bass tuners, and inlay Flight logo, everyone will know that you are playing one of the best solid body mini bass on the market.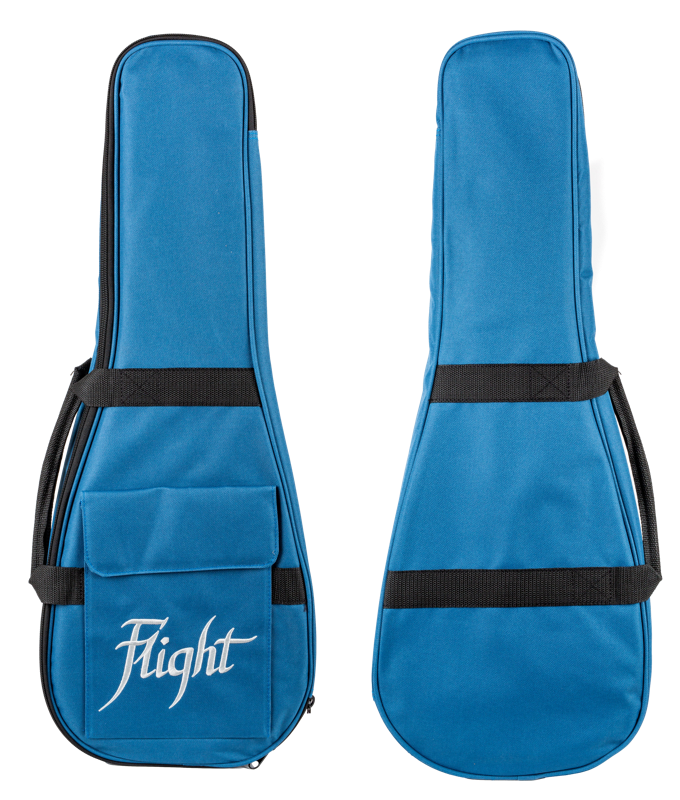 Light blue gig bag
All the protection you need
For the Rock Series, Flight has introduced a new shade of gig bag: light blue.  The gig bag is padded with 15mm of padding, with a padded handle and front pocket,  keeping your solid body electric bass safe during your travels.
Specifications
Every tiny detail matters.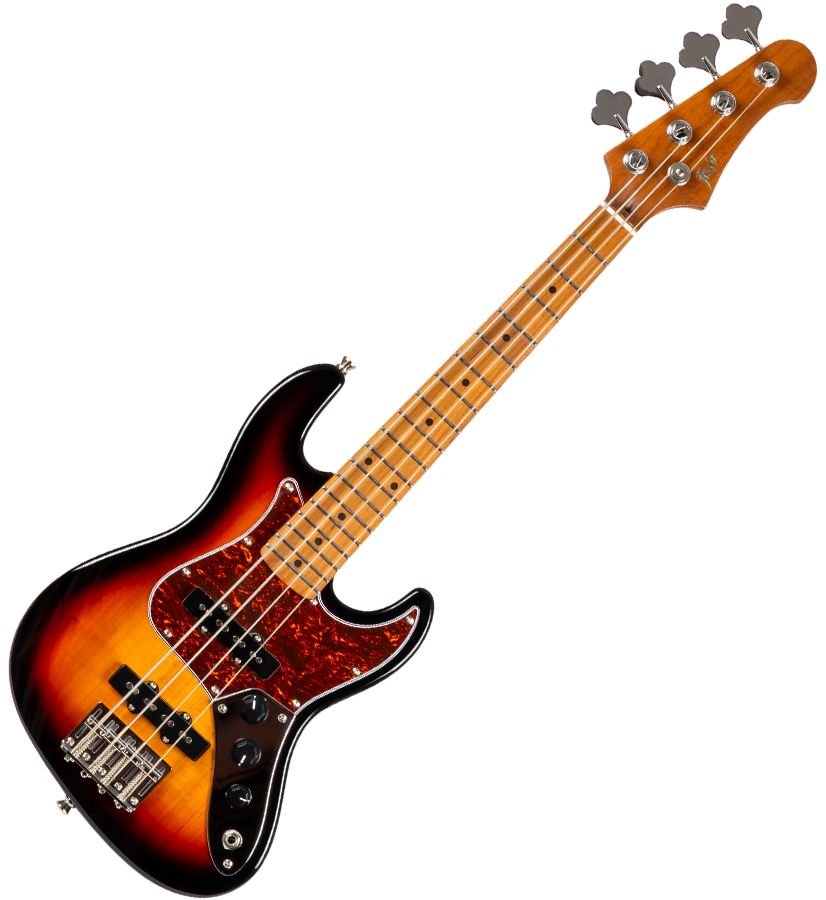 Body
Body Shape: Mini JB Bass (20 frets)
Body: Roasted Poplar
Color: Sunburst
Bridge: 2 points, 4 saddles
String Gauges: .045-.105
-1st String: 0.045 in
-2nd String: 0.065 in
-3rd String: 0.085 in
-4th String: 0.105 in
Neck
Neck: Roasted Maple
Fretboard: Roasted Maple
Nut : Bone
Nut Width: 38.1mm
Pickup
Pickups: SS
Controls: 2V, 1T
Knobs: 3
Circuit: Passive
Hardware: Chrome
Other
Offset Position Markers: 3rd, 5th, 7th, 9th, 12th, 15th, 17th and 19th frets.
Premium Features: Mini Bass, electric bass, metal strings, solid body, JB style, roasted poplar body, roasted maple neck, inlay position markers, closed geared bass tuners, SS pickups, 2V 1T controls, 3 knobs, passive circuit, chrome hardware.
Deluxe 15mm padded gig bag included.