Flight NUS310 Soprano Ukulele
77,00 €
Small in size, big in sound. Light, affordable, and packed with premium features, the NUS310 is the best entry-level ukulele in the market today. Thanks to its warm sound, low maintenance, and flawless intonation, the NUS310 is a perfect instrument for a beginner and a quality addition to a large ukulele collection.
Description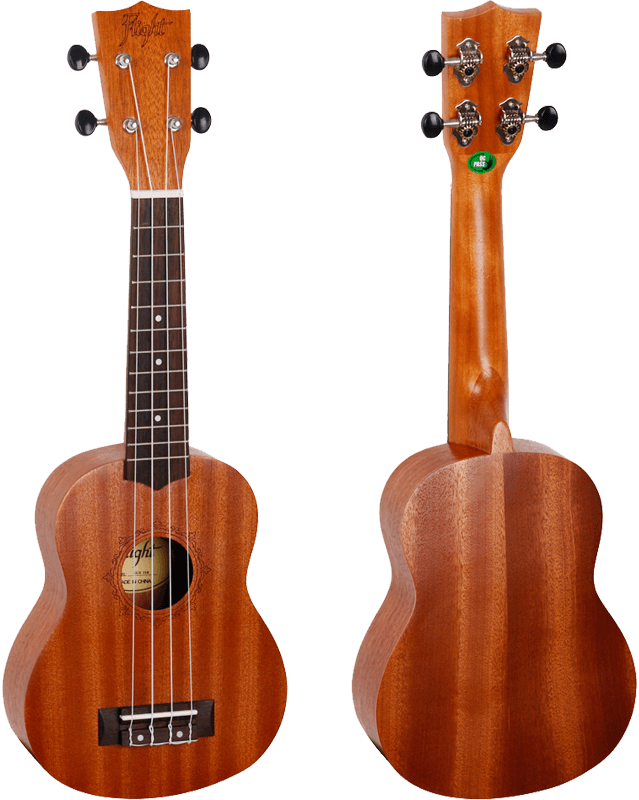 Let Your Music Take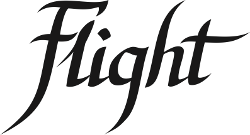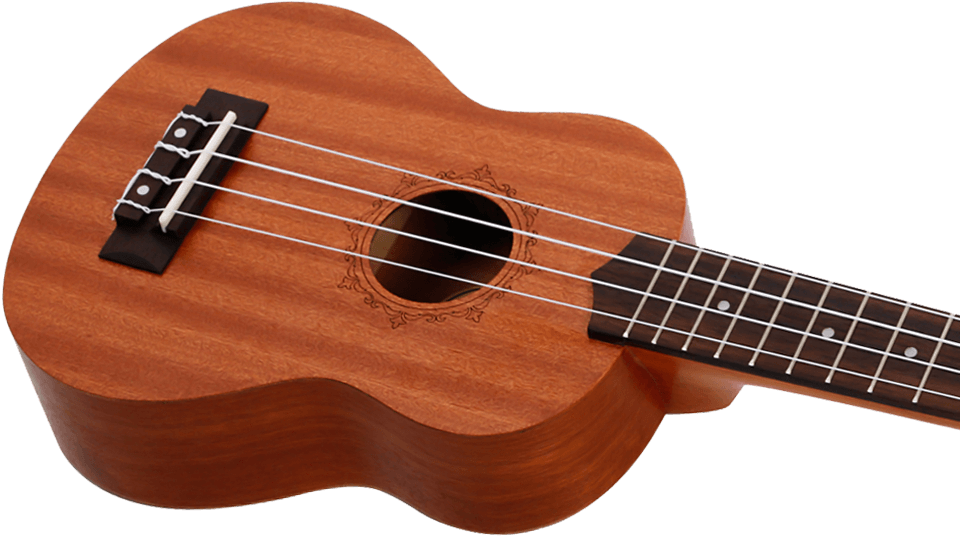 Golden Red.
We use laminate sapele for the NUS310 Soprano Ukulele.  Sapele is a light hardwood from tropical Africa with a golden to dark reddish brown color. A close relative of mahogany, its grain is interlocked and has a uniform texture and good natural luster. Its natural resonance is boosted and concentrated by the arched back of the NUS310, yielding a clear and bright tone. The rosettes in all our ukuleles are drawn by hand and engraved by laser.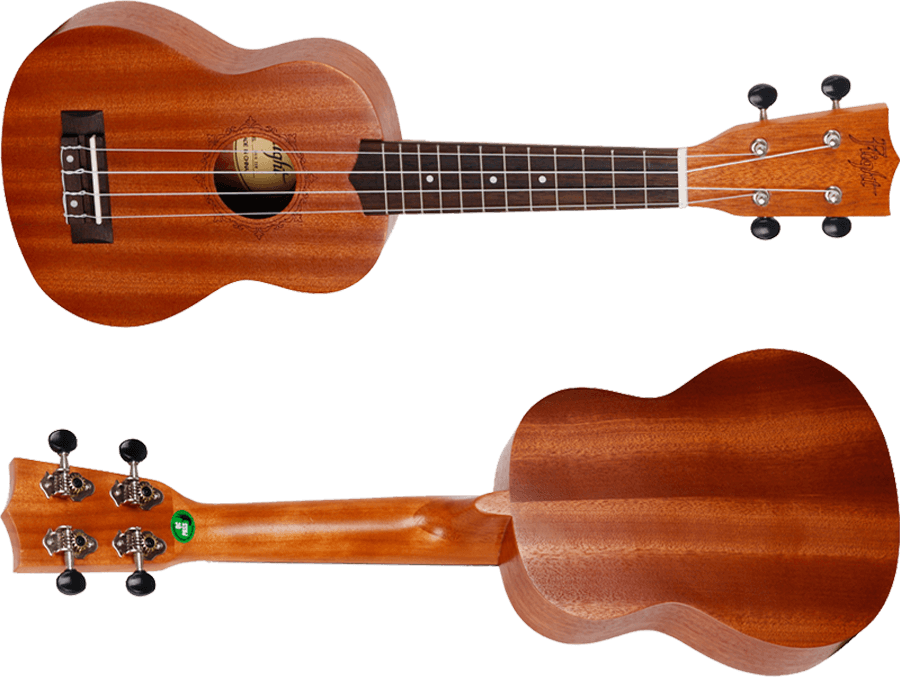 Let's play.
Okoume Neck & Walnut Fingerboard
The neck and fingerboard of the NUS310 are made from African okoume and walnut. It's a great combination that guarantees a stable intonation across the fretboard, is gentle to your hands, and looks great as well.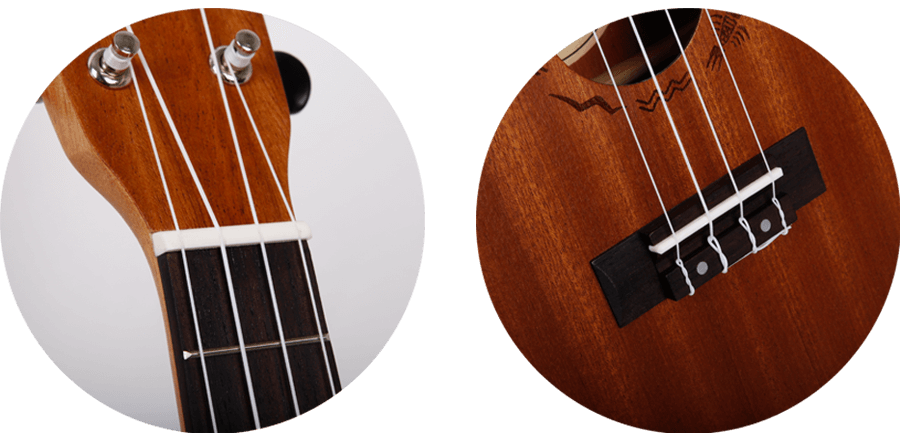 Pitch perfect quality.
The nut may seem to be a small component, but it plays a critical role in the quality of the sound of an instrument.  The nut and saddle of the NUS310 are made from bone (not from plastic). This is just one of the details that makes this ukulele truly special.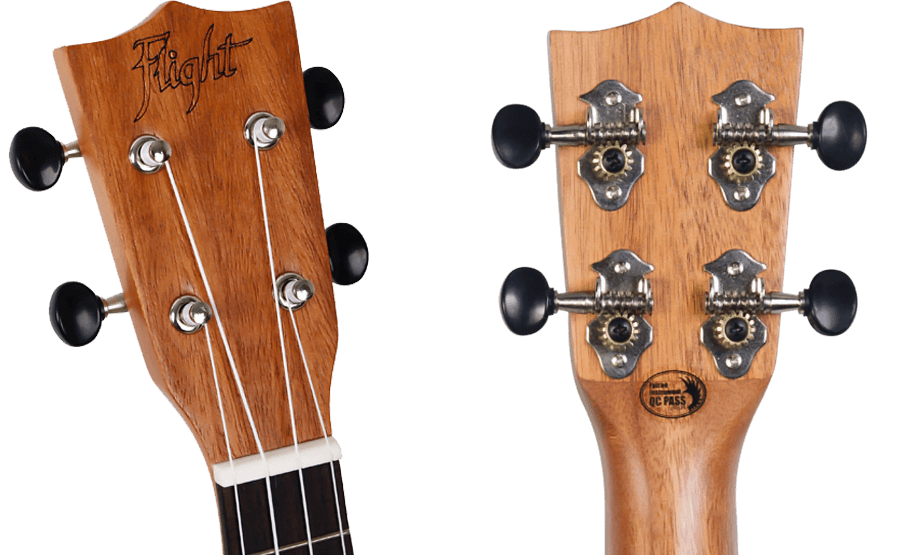 It all starts with the head.
Good-looking and easy to tune.
Headstock design is an integral part of our identity. All Flight ukuleles feature a carefully-designed headstock fitted with geared tuners that will always stay in tune.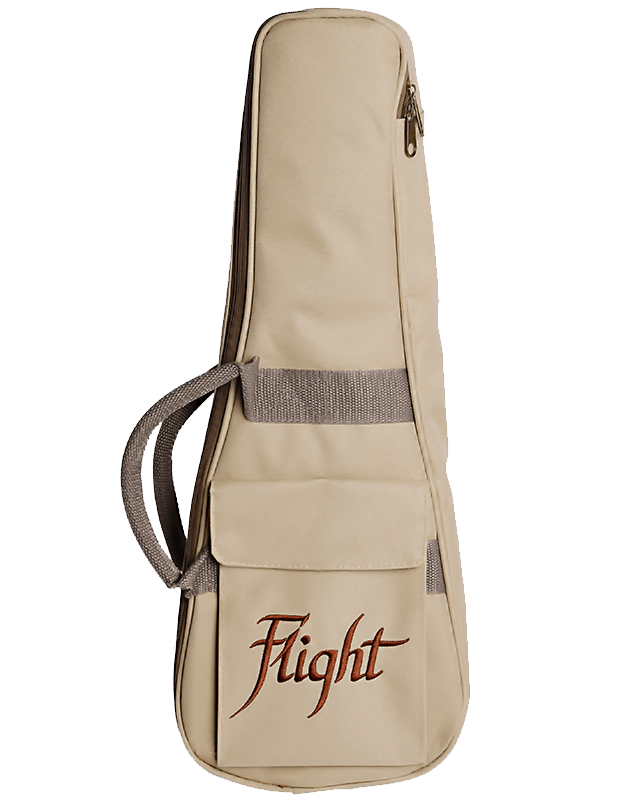 Light and Stylish Gigbag
Excellent Protection for Your Uke
Light and stylish, yet offering excellent protection for your ukulele, Flight gigbags have already become legendary and with one hanging off your shoulder you will definitely make heads turn.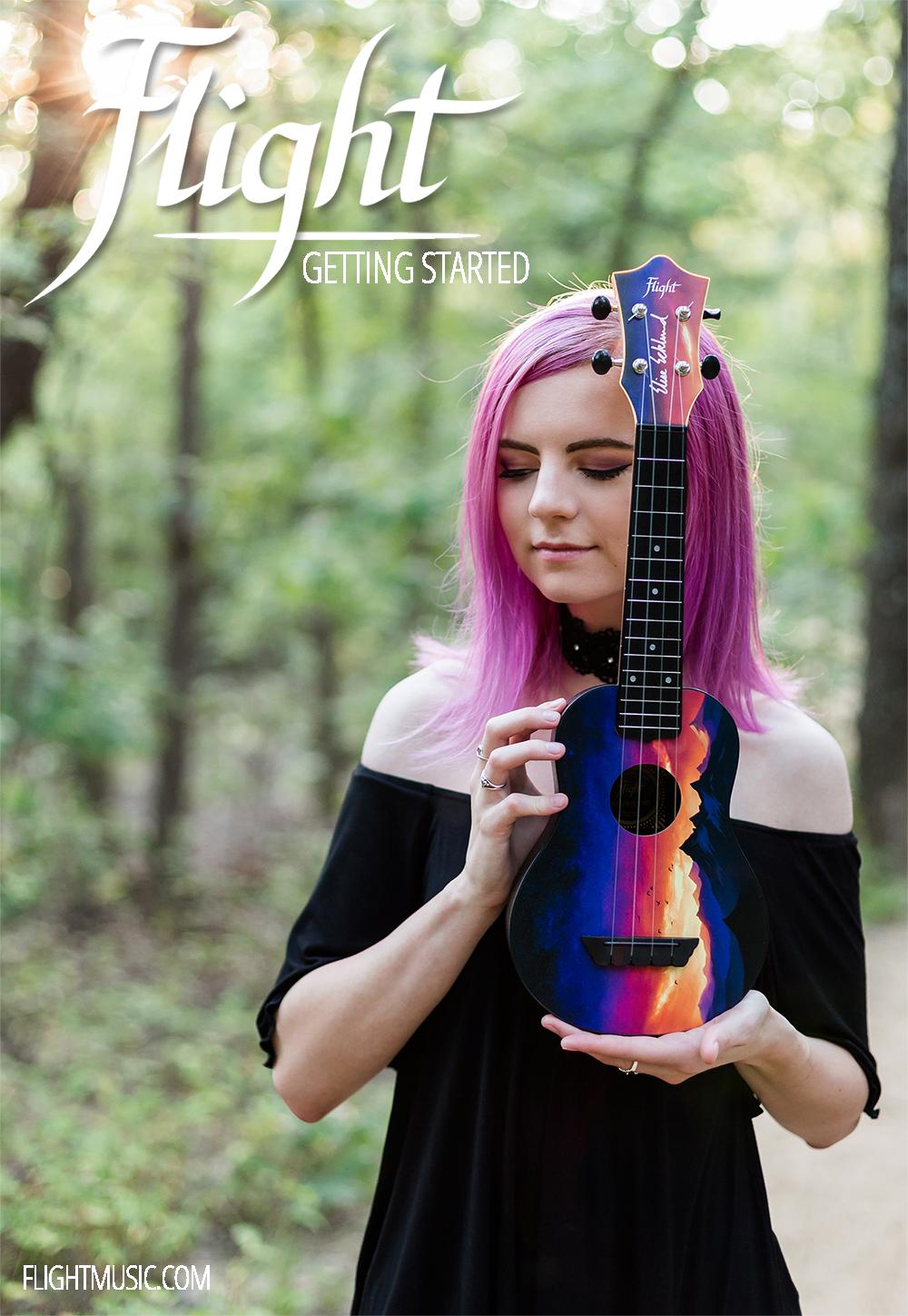 Instructional booklet
The ukulele comes with Flight start-up booklet to help you on the road to future ukulele fame. It is packed with all the necessary information needed for a quick start including chord charts, strumming patterns and tabs for an original song by Elise Ecklund!
We also included a cool sticker pack from Flight.
Specifications
Every tiny detail matters.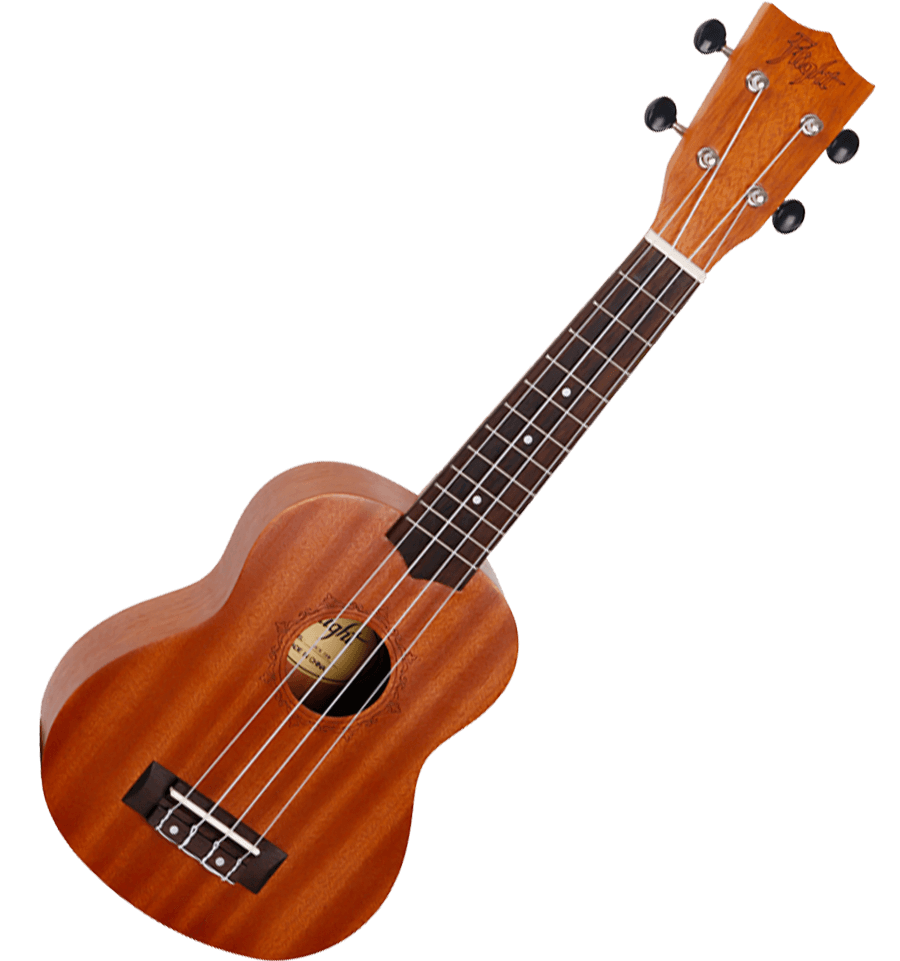 Body
Body Shape: Soprano (12 frets)
Top: African Sapele
Back & Side: African Sapele
Bridge: Walnut
Neck
Neck: African Okoume
Fretboard: Walnut
Nut & Saddle: Bone
Nut Width: 35mm
Other
Position Markers: 5th, 7th and 10th frets.
Premium Features: Arched back, Open Geared Tuners, Laser Engraved Rosette, Quality Strings, Side Dots.
Free padded gigbag and instructional booklet included!
This instrument is also available in soprano, tenor, and baritone scales.
In Action
See the Flight NUS310 Soprano Ukulele in Action.