Flight TUS40 Dandelions Soprano Travel Ukulele
60,00 €
Sometimes you have to fall before you fly… just like dandelions!
Dandelions are absolutely magical and symbolize the beauty of life and growth. We learned to love them as kids and are still in awe of their unique beauty, which is the inspiration behind our new TUS40 Dandelions Ukuleles. Like all other Flight Travel Ukuleles, the TUS40 Dandelions offers great sound, playability, durability, and value. 
The TUS40 Dandelions Travel Ukulele includes a Linden top with an ABS body, neck, fretboard and bridge. The result is a ukulele with low action that is easy to clean and maintain. Want a ukulele that is tough, sounds great, and plays well? If so, check out the Flight TUS40 Dandelions Ukulele at your local Flight dealer!
Description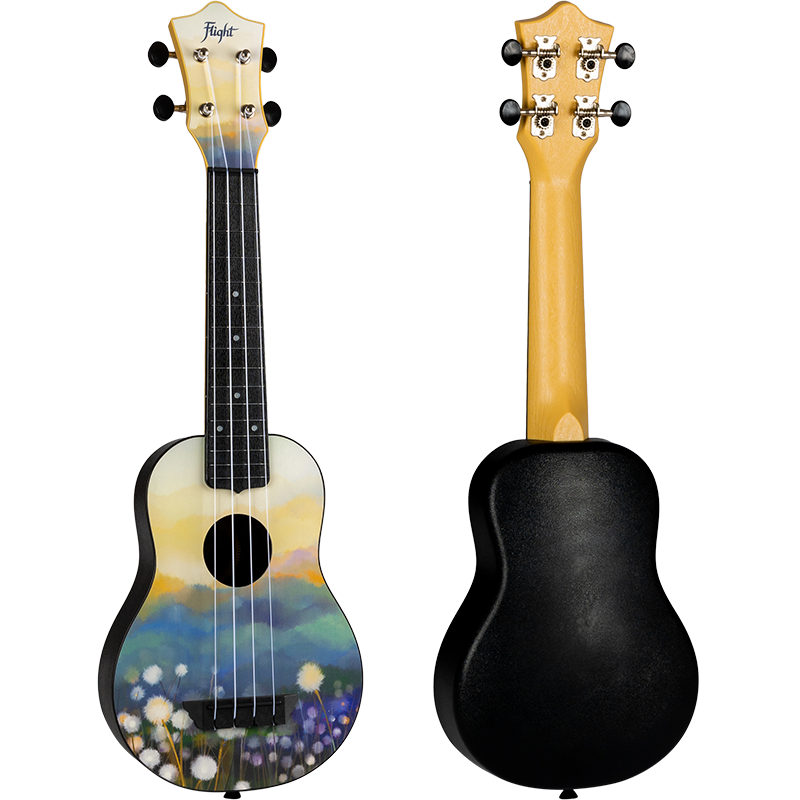 Let your music take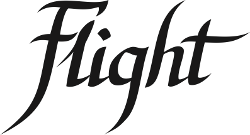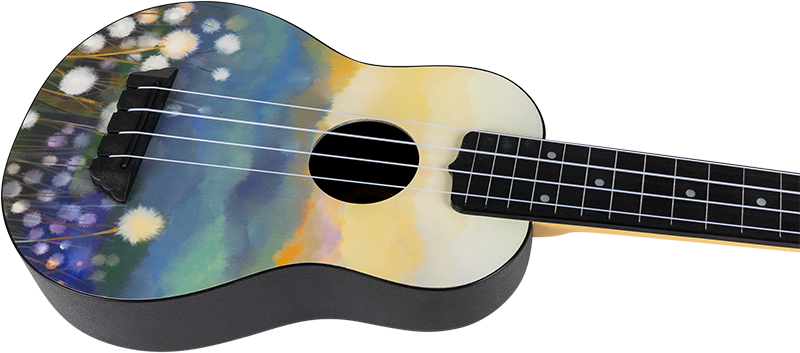 Bright and funky
The TUS40 Dandelions uses laminate linden wood for the sound board. Linden is characterized by a bright sound.  The TUS40 Dandelions features a beautiful print of dandelions on the soundboard and headstock.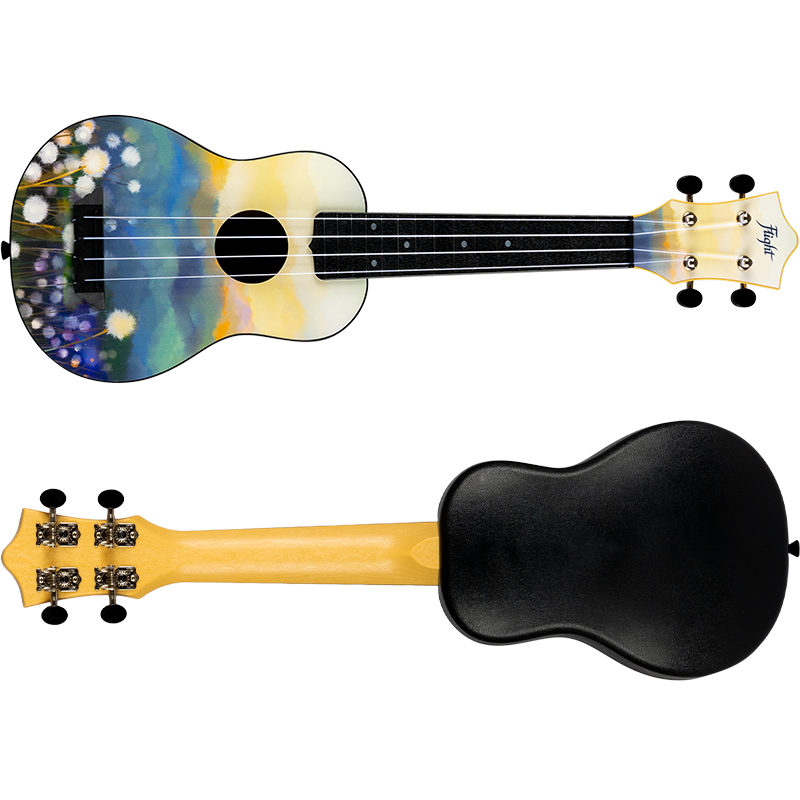 Let's play
The neck and fingerboard of this ukulele are made from ABS plastic. This is a perfect solution for entry class ukuleles, since it is not prone to any changes in the weather. You will never experience a sharp fret or bent neck on our Travel ukuleles. The neck features a wooden texture, which helps the instrument to feel unlike a plastic ukulele as you play it.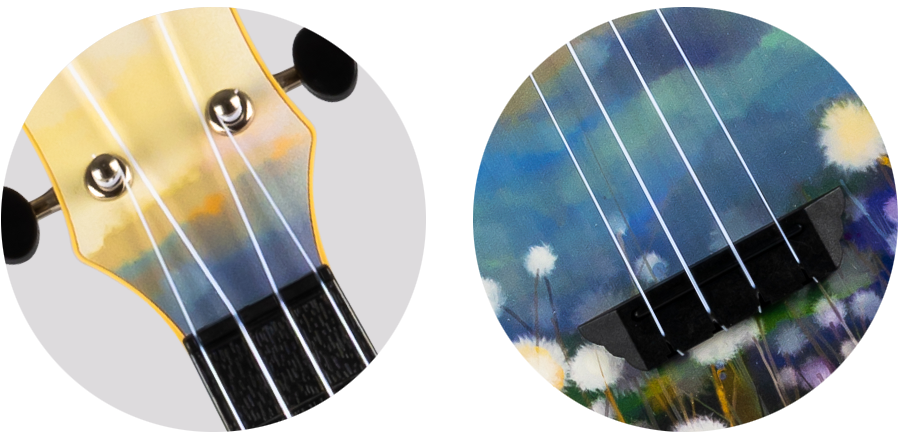 Pitch perfect quality
Our travel ukuleles use a zero fret and adjustable saddle, which keeps the string action low and intonation on point. Since a plastic will not react to weather conditions like a wood ukulele, you will should never have to deal with any future saddle adjustments.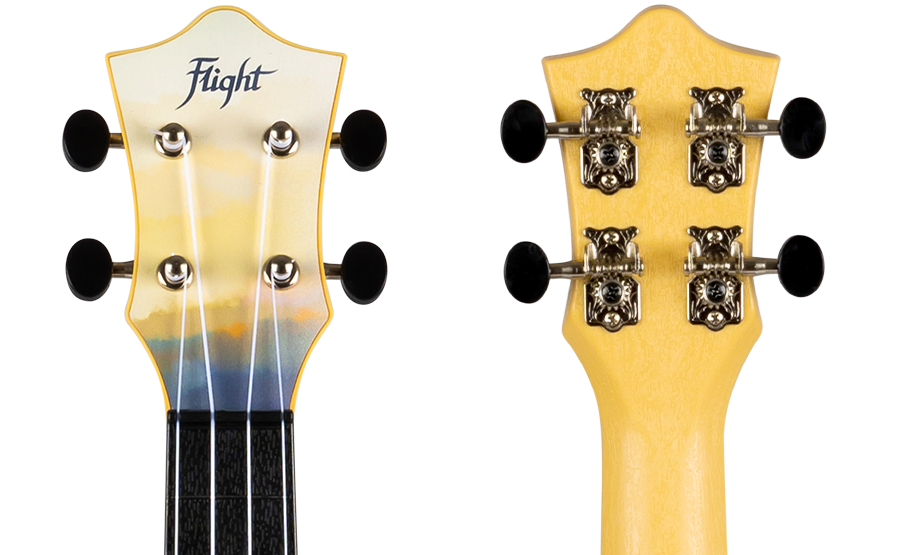 It all starts with the head
Good-looking and easy to tune
Headstock design is an integral part of our identity. The headstock veneer of TUS40 is made of linden and matches the print of the top. All Flight ukuleles feature a carefully-designed headstock fitted with geared tuners that will always hold their tuning.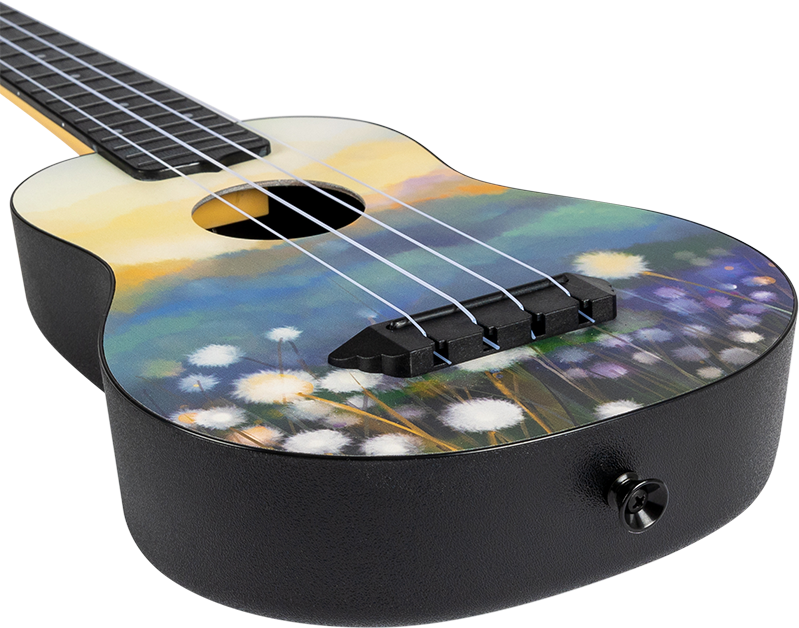 Fasten your seat belts
Flight Travel Ukuleles have a rounded back, which can make them more difficult to hold for some players.  We added a single strap button to the travel series to make them easier to hold.  We offer a selection of Flight Ukulele Straps which would make a great accessory for your ukulele!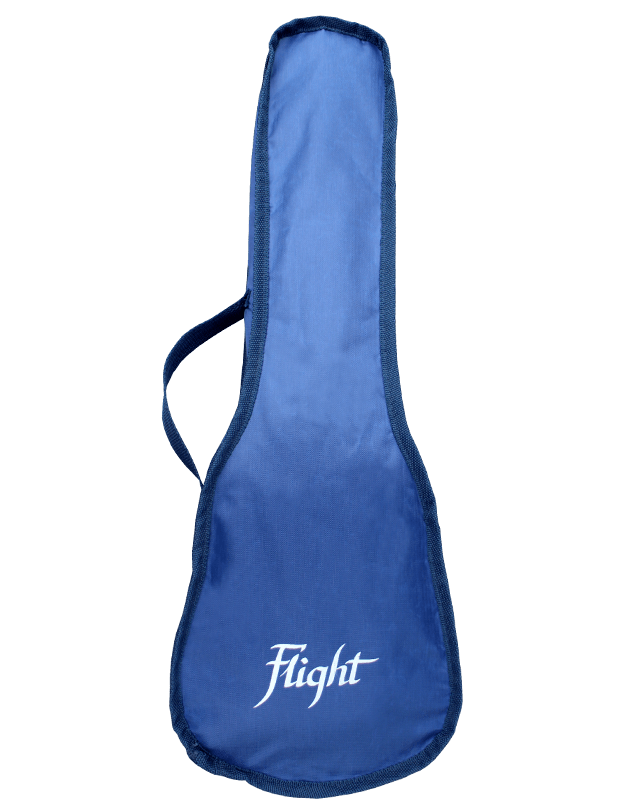 Denim style
Every Flight ukulele includes a gig bag.  While the Travel Series does not need a lot of protection, a gig bag protects the strings and makes the ukulele easier to carry.  We chose a blue denim color to add some style and also to make the bag stand out from the standard black gig bag that everyone else seems to favor.  If you find that you would like a gig bag with more features, check out the other gig bags that we sell as accessories!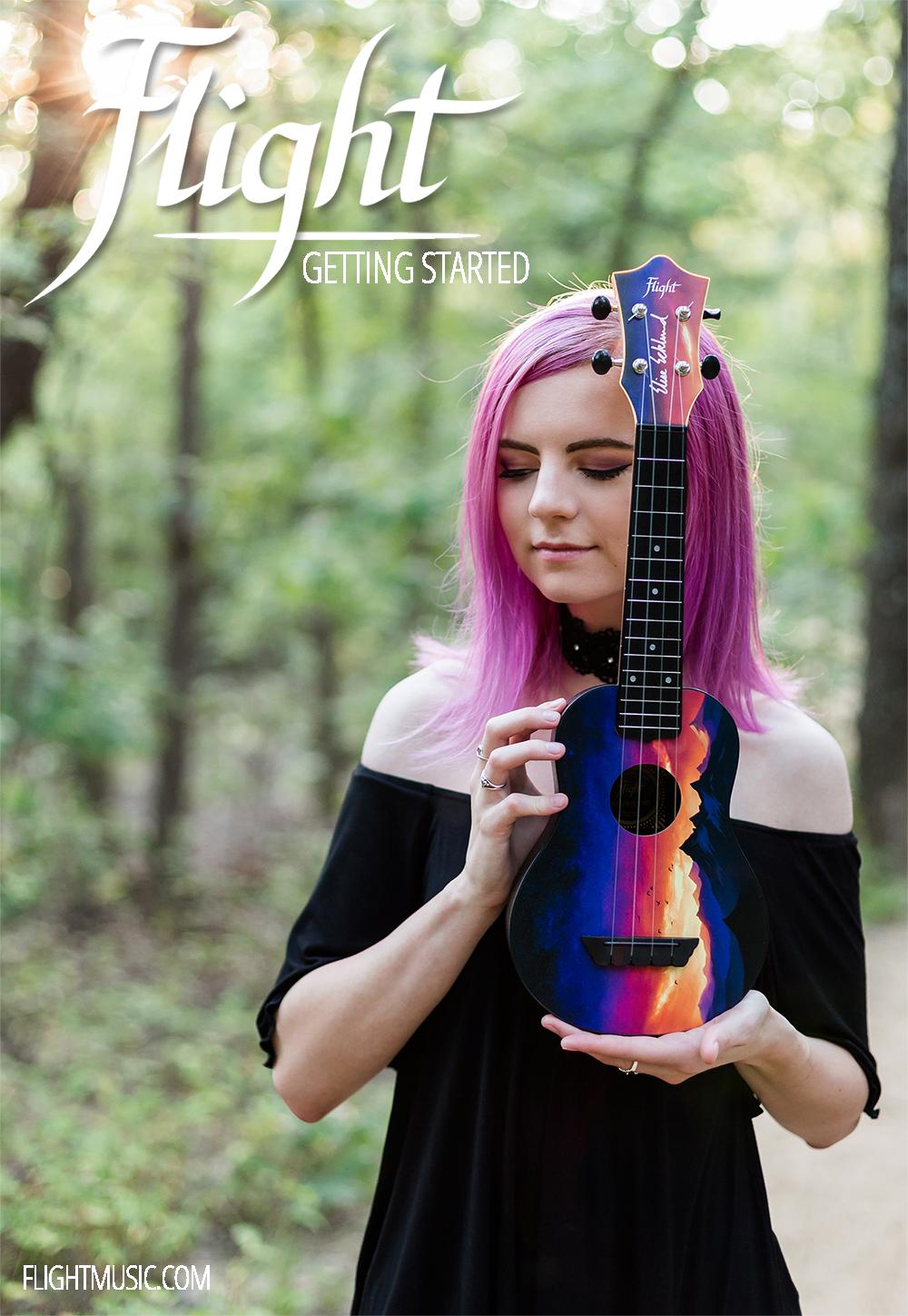 Instructional booklet
Every Flight ukulele includes a beginner's guide and a set of stickers from Flight Ukulele.  The eight-page beginner's guide is packed with all the information you need to start playing, including chord charts, strumming patterns, and chord progressions for your first drills.  And you can use the stickers to show your pride in owning a Flight ukulele!
Specifications
Every tiny detail matters.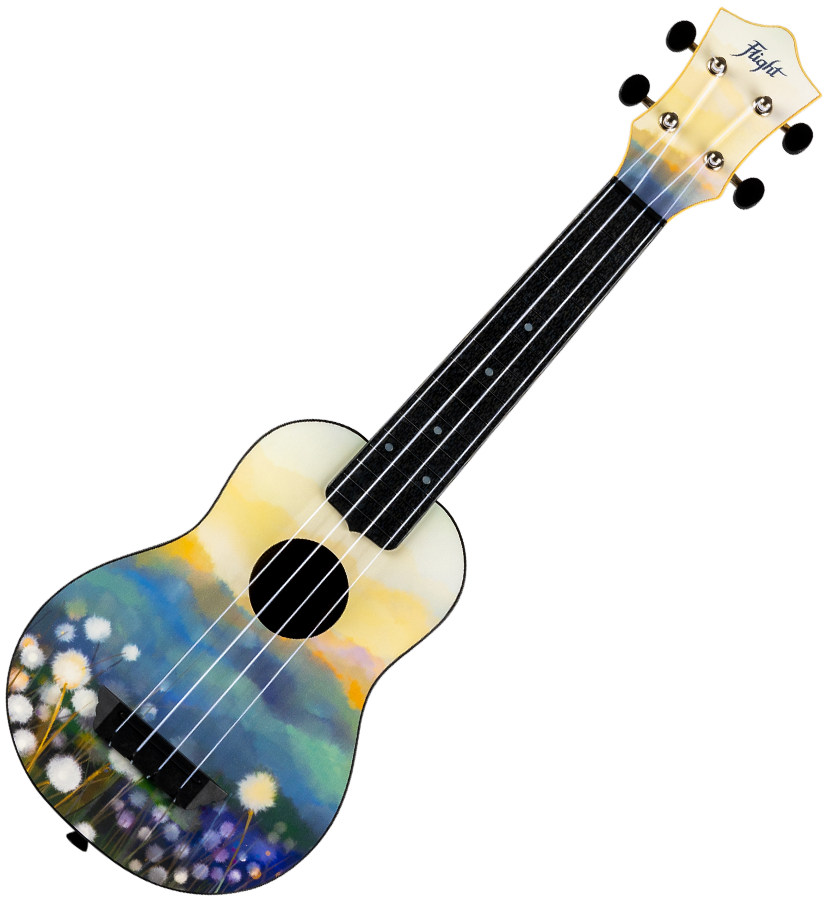 Body
Body Shape: Soprano (15 frets)
Top: Laminate Linden
Back & Side: ABS
Bridge: ABS
Color: Dandelions Print
Strings: Aquila Nylgut
Strap Button: Yes
Neck
Neck: ABS
Fretboard: ABS
Nut & Saddle: ABS
Nut Width: 35,6mm
Other
Position Markers: 5th, 7th, 10th and 12th frets.
Premium Features: Aquila Strings, Strap Button, Zero Fret, Wooden Top, Arched back, Open Geared Tuners, ABS Fretboard, Side Position Markers.
This instrument is also available in various colors.