Flight Victoria Soundwave Tenor Ukulele
469,00 €
The Flight Victoria Soundwave Tenor Ukulele combines our incredible Victoria tenor ukulele with the amazing Soundwave active pickup system.   The Victoria features a solid spruce top and laminate acacia back and sides. The amazing Flight Soundwave Pickup System adds acoustic or amplified effects, with or without plugging in. Complete control of the effects is located on the ukulele itself!  The ukulele also includes an armrest and scalloped cutaway, offering players a comfortable and pleasurable playing experience.  The Victoria is outfitted with an ebony fretboard and Japanese fluorocarbon strings, and is crowned with a stunning slotted headstock.  With all of its attributes and striking features, the Flight Princess Victoria has everything an advanced player could desire.
Description
Flight Victoria Soundwave Tenor Ukulele
Tenor electro-acoustic ukulele with onboard effects, cutaway, and armrest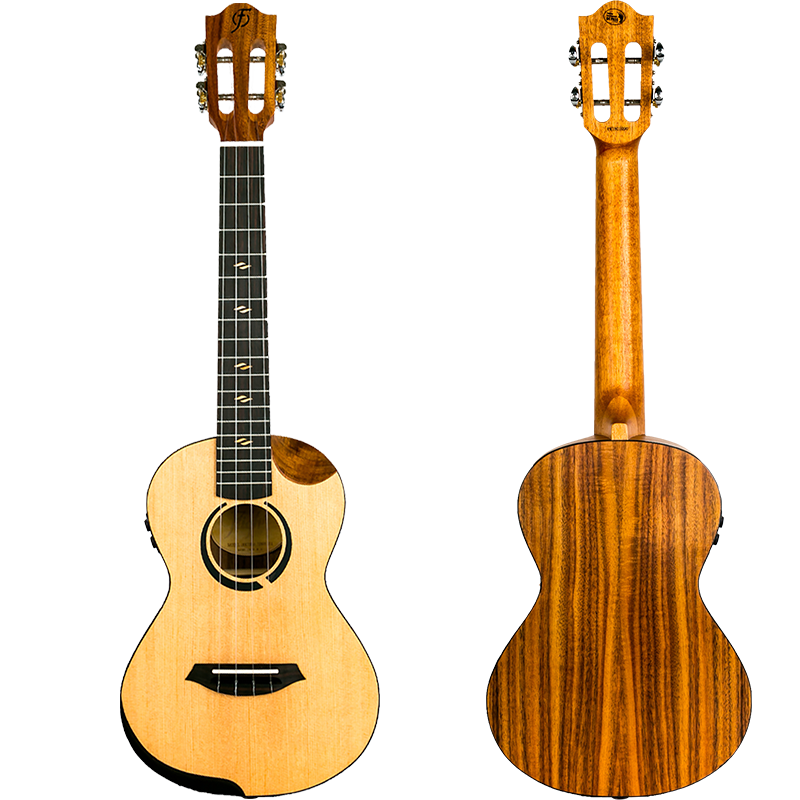 Let your music take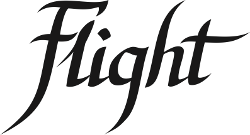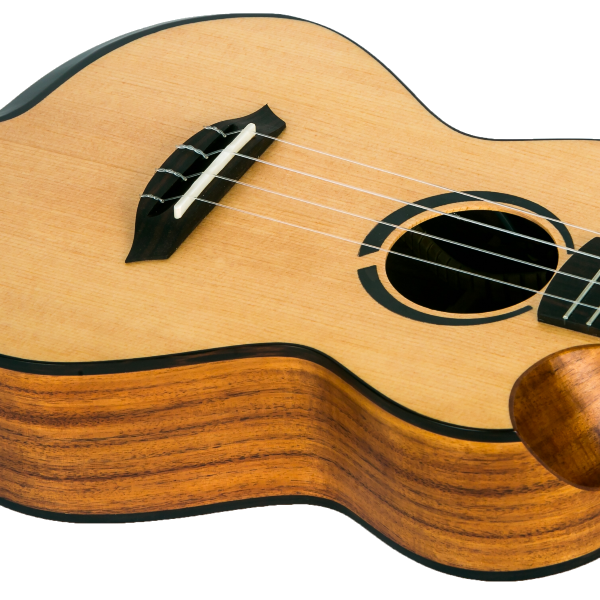 A heavenly combination
The Flight Victoria Tenor combines the highest grade solid spruce top with laminate acacia back and sides.  Spruce is the brightest of all tone woods, while acacia is known to be richer and warmer, so together they are a match made in heaven. The acacia mellows out the punchy brightness of the spruce top, giving the ukulele a round, rich tone.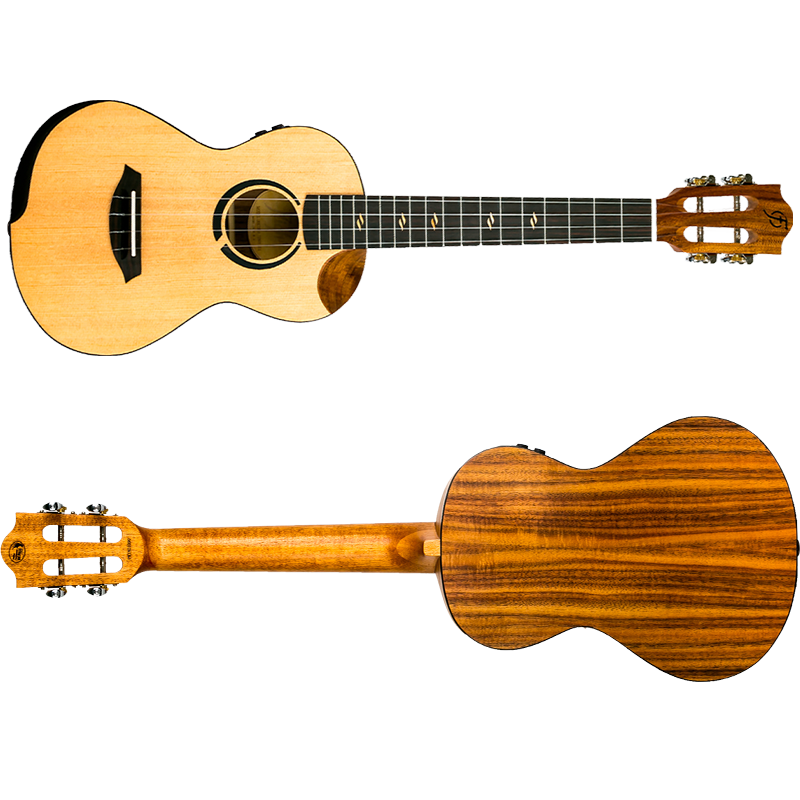 Let's play
African mahogany neck & ebony fingerboard
African mahogany neck provides stability, warm tone and a smooth feeling while playing. The fingerboard of the Victoria is made out of ebony. Ebony is a dark and dense hardwood, sometimes considered the most valuable wood in the world, which is why it is associated with high-class, premium instruments, like our own Victoria ukulele.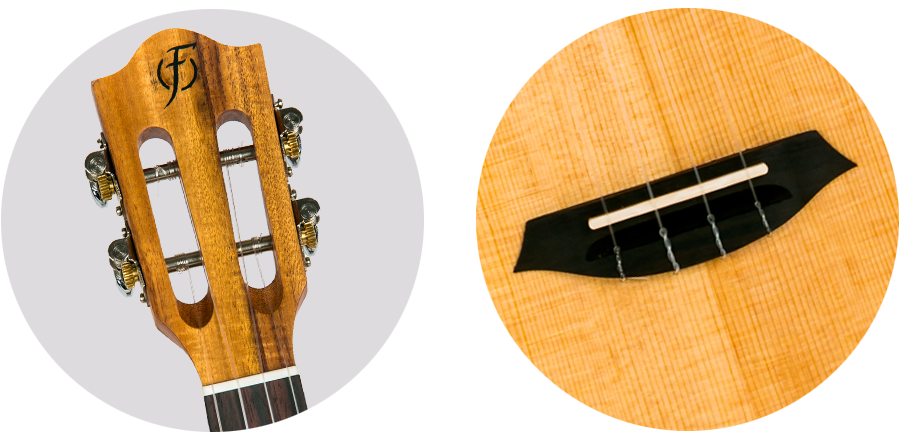 Pitch perfect
Bone nut, bone compensated saddle
Victoria features a real bone nut and compensated saddle. Compensated saddles not only look cool, they also improve the playability by correctly adjusting the intonation of each string to help produce the best tone and performance possible.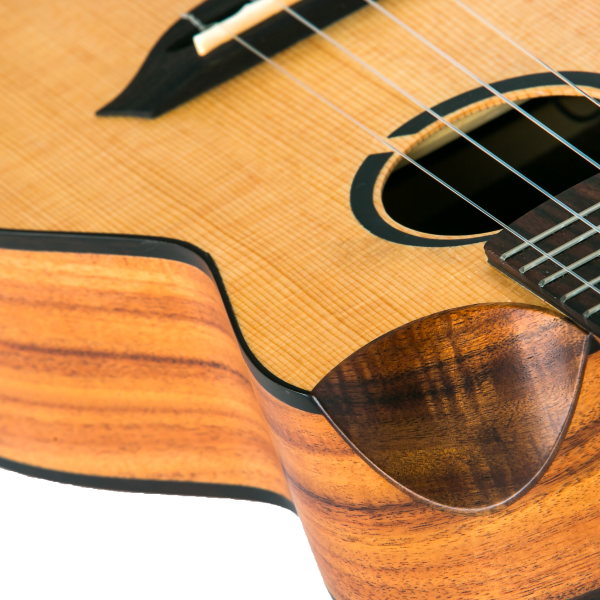 Real temptation
A modern and slick scalloped cutaway makes it possible to reach as high as your heart desires, without influencing the tone as much as traditional cutaways do.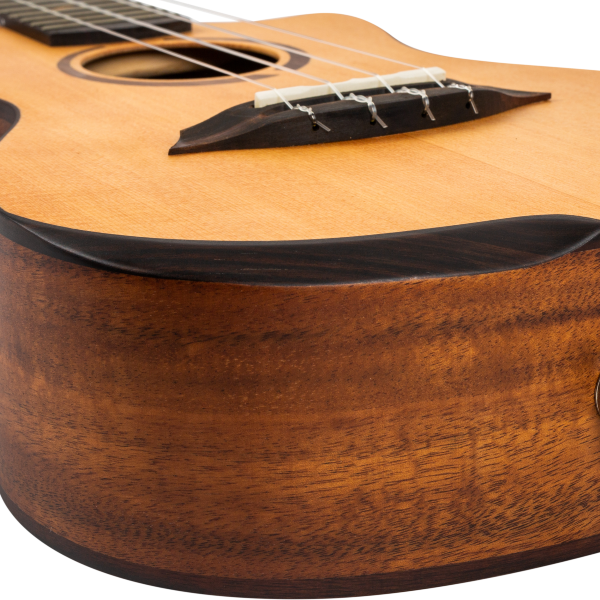 Everything for comfort
The ebony armrest was designed to provide a smooth surface for your playing arm to rest on, making this ukulele as comfy as a Victorian couch, but looking as modern as a Flight ukulele should be.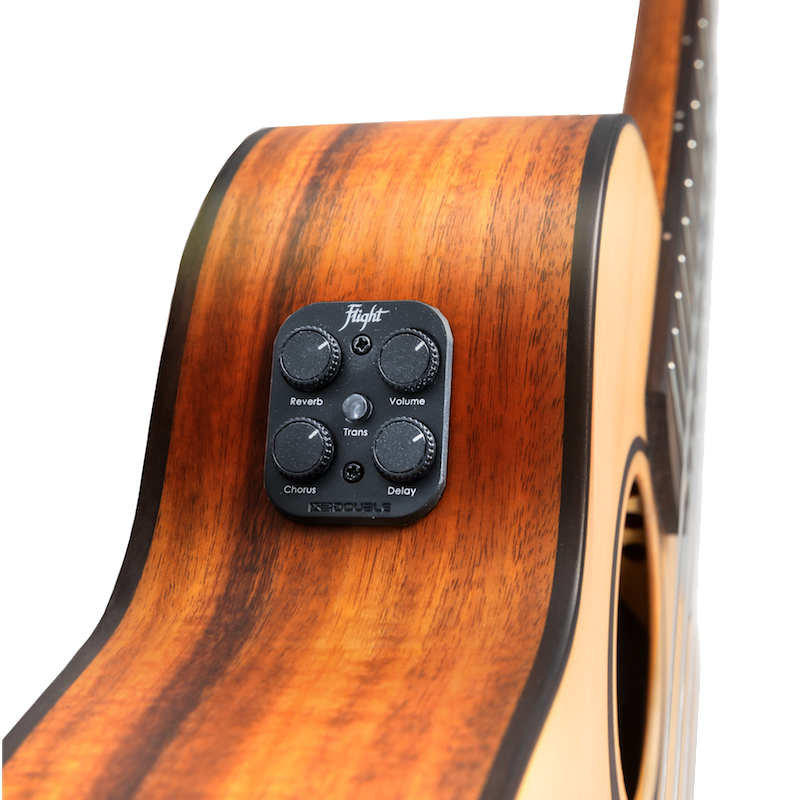 Phenomenal new technology
The Flight Soundwave Pickup System represents a breakthrough in acoustic engineering and sound design, allowing you to get stunning acoustic sound and effects on your ukulele with or without being plugged into an amplifier or sound system.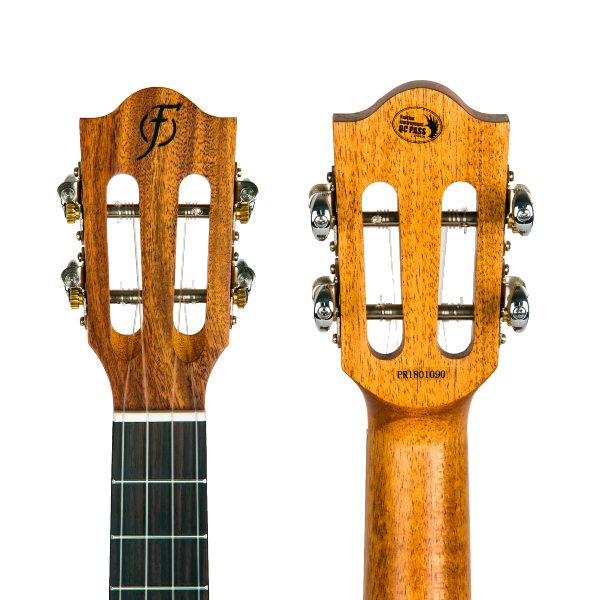 It all starts with the head
Good-looking and easy to tune
As expected of a higher-class instrument, Victoria features a slotted headstock, adding glamour to its already striking and unique look.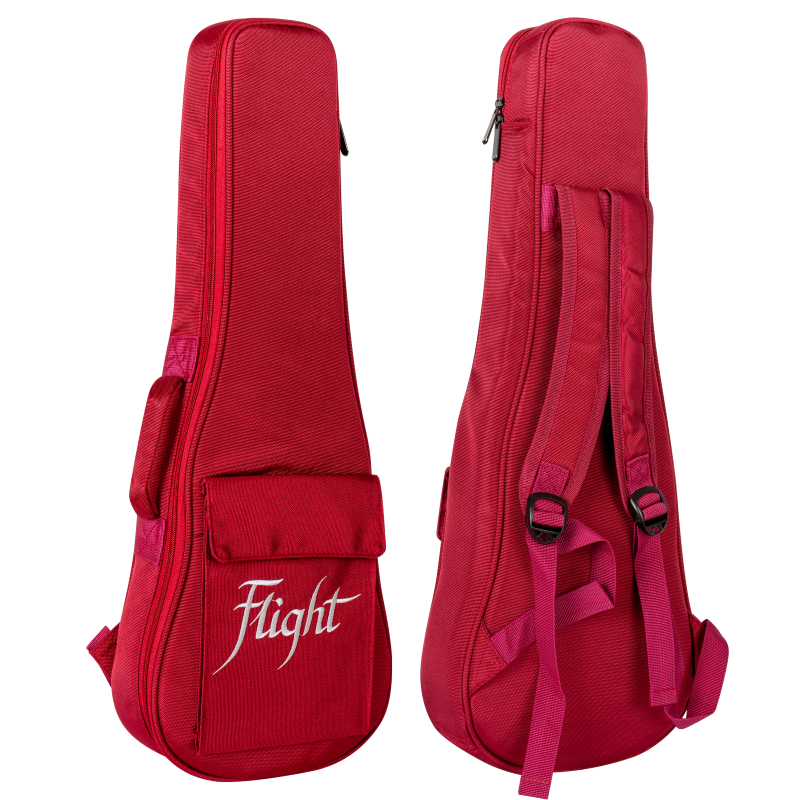 Deluxe gig bag
Excellent protection for your uke
Flight gig bags have already become legendary and with one hanging off your shoulder you will definitely make heads turn. Since everything in the Princess series has to be bigger and better, we made this gig bag with 15mm padding.
Specifications
Every tiny detail matters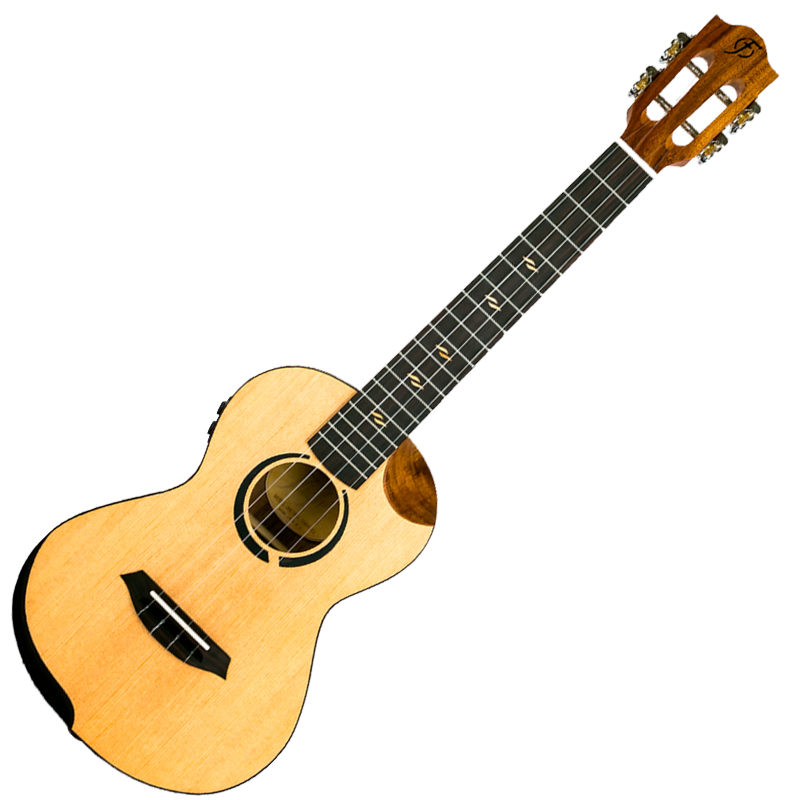 Body
Body Shape: Tenor (18 frets)
Top: Solid Sitka Spruce
Back & Side: Laminate Acacia
Bridge: Ebony
Neck
Neck: African Mahogany
Fretboard: Ebony
Nut & Saddle: Bone (compensated saddle)
Nut Width: 38mm
Pickup
Soundwave active pickup with effects  (delay, chorus and reverb)
Other
Position Markers: 5th, 7th, 10th, 12th and 15th frets.
Premium Features: Ebony armrest, scalloped cutaway, slotted headstock, Japanese fluorocarbon strings
Deluxe 15mm padded gig bag included!
In Action
See the Flight Victoria Tenor in Action