Hailing from Bedford, UK, Thomas Benjamin Wild Esq. has been delivering his own brand of ukulele/banjolele based musical humour since 2016. His debut album 'Awkward Encounters While Walking My Dog' (2018) featured the sweary anthem 'I've No More Fs To Give' and the viral video, filmed in the Boyds of Bedford Vintage Suit Hire shop (which has been viewd over 100 million times across various social medias platforms) sent it to number 3 in the Billboard Comedy Album Chart. He released his second album "A Quiet Night In' in 2020 and recently released a ukulele songbook, featuring 18 original songs. All of these are available from tombwild.com.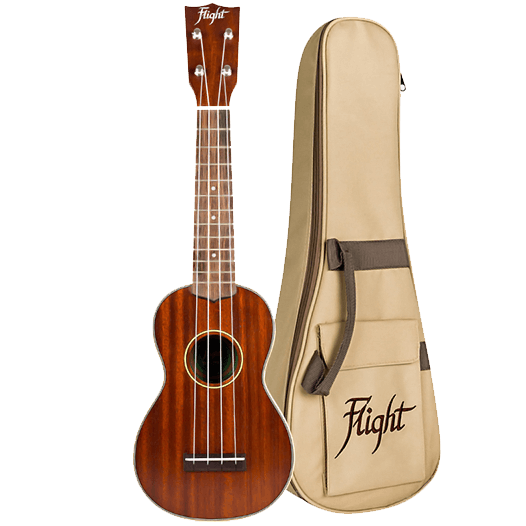 Flight MUS2 Solid Mahogany Soprano Ukulele
The Flight MUS2 Soprano Ukulele is all about heritage from head to saddle. This vintage-styled model is made from solid mahogany, and packs a punch with its thin and resonant mahogany sound board. To reflect the vintage look, the MUS2 includes traditional premium Japanese-made Gotoh friction tuners.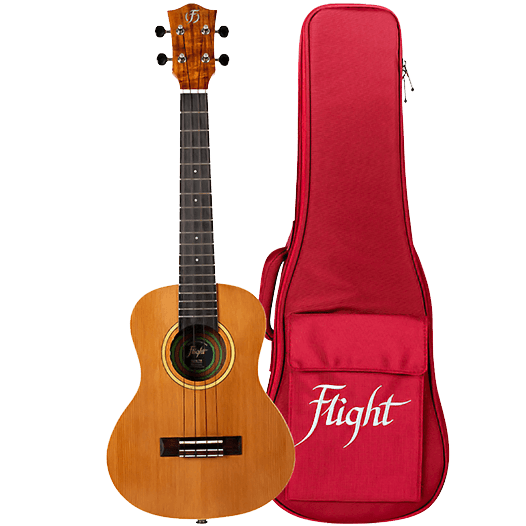 Flight Leia TE Tenor Electro-Acoustic Ukulele
This tenor-sized ukulele will be the envy of the entire galaxy!  It combines a solid cedar top, laminate acacia back and sides, and a smooth satin finish.  The result is a thin line ukulele with volume, punch and awesome tone. Every Flight Leia ukulele comes with a bone nut and saddle, Worth Brown fluorocarbon strings, and the Flight Deluxe Gig Bag. The Flight Leia sports the new Flight redesigned headstock, and includes a state-of-the-art Double B1U pickup.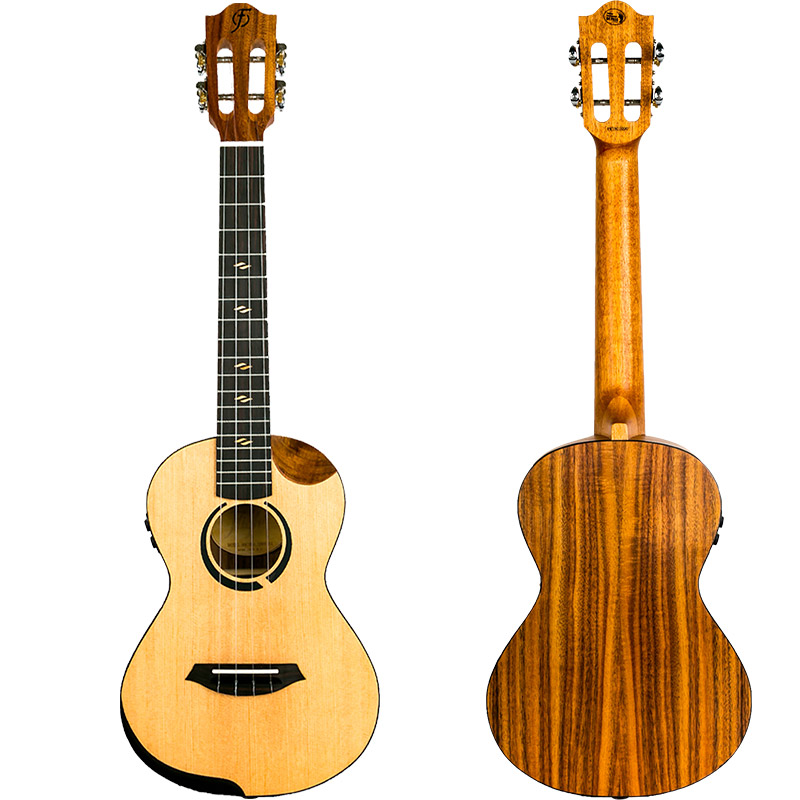 Flight Victoria EQ-A Tenor Ukulele
The Victoria is worthy of its royal title.  The combination of the solid top spruce and resonant laminate acacia back and sides gives this instrument a lively, rich tone that will make you feel regal.  With an armrest and unique round cutaway for extended fretboard access, advanced players will benefit from a comfortable and pleasurable playing experience.  The Victoria is outfitted with an ebony fretboard and Japanese fluorocarbon strings, and is crowned with a stunning slotted headstock.  On top of that, the Victoria includes a pickup so that you are ready to perform on stage.  With all of its attributes and striking features, the Flight Princess Victoria has everything an advanced player could desire.