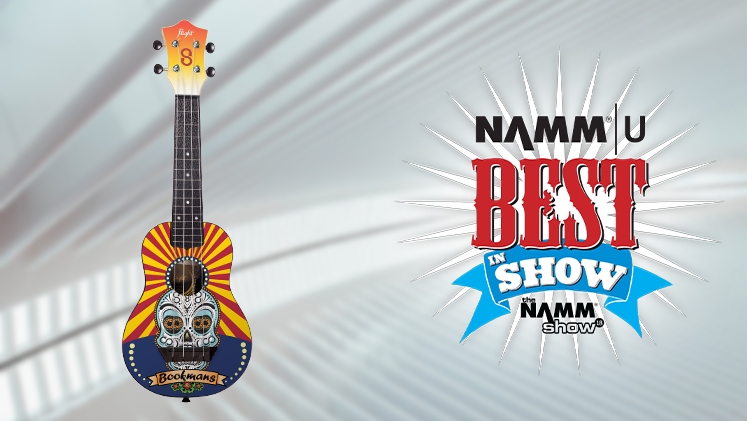 Flight wins NAMM Best In Show
One of the world's largest music conventions is the Winter NAMM show in California, where representatives gather from across the globe to see the latest developments in the music industry and to make new connections. Over 115,000 people from 132 countries attended the convention, and more than 2,000 companies had an exhibit at the show. Flight ukulele was the sole representative from Slovenia.⁠⠀
⁠⠀
Furthermore, leading experts in the music industry look for exemplar companies, brands, and instruments that "wow" the industry, and recognize them with "Best in Show" awards. In January, Flight, together with the American distributor Hal Leonard, customized a Flight Travel Ukulele for chain of stores called Bookmans. That customized Flight Travel Ukulele received the NAMM Best In Show 2020 award. ⁠⠀
⁠⠀
Flight has grown into an international brand that is distributed all around the globe. Flight is a company with a young and energetic vibe, a distinct style, and an intentional focus on its brand. The company utilizes social media platforms and collaborates with various online personalities, resulting in a brand that is trendy, well-received, and in demand. While Flight is often recognized for its Travel Ukuleles, the company continues to expand its offerings for all levels and demographics of players. ⁠⠀
⁠⠀
Music experts appreciated the beautiful sound and unusual design of the Flight Travel Ukulele as well as the ability of Flight to customize the design of the Travel Ukulele. Flight can produce a ukulele with a custom design in a small print run, a unique ability that is an attractive option for dealers, festivals, and schools.⁠