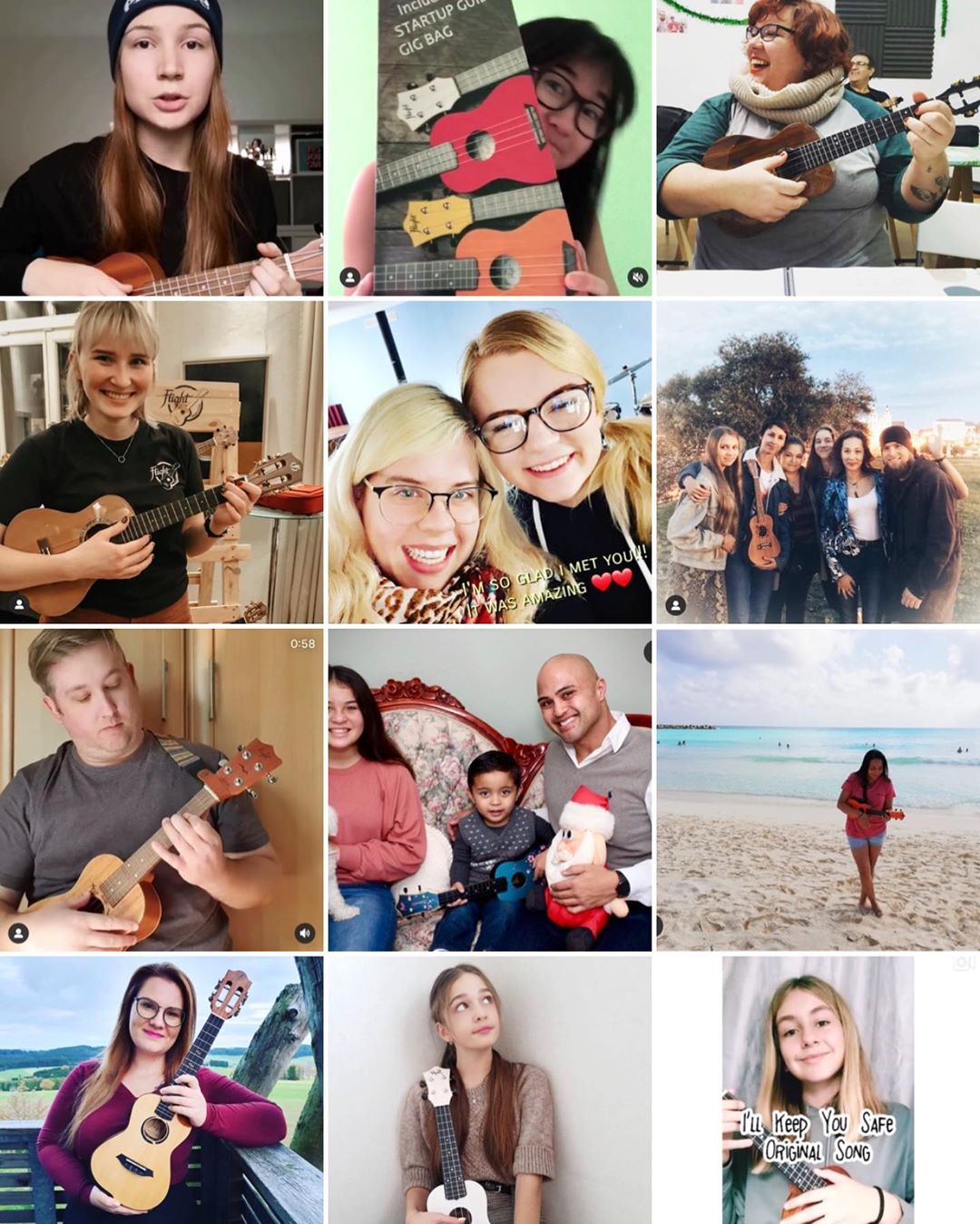 Here at Flight, we call people who love our brand and support us, "Flighters."  Flighters may own a Flight ukulele, but you don't need to own one of our ukuleles to be a Flighter.   Flight is a small company based in Slovenia, and we honestly think of Flighters as a part of our extended family.  We are incredibly thankful for all the love that we receive from our fans all over the world.
And when we say "love," we're not kidding.  We receive videos from Flighters that astound us—videos of people playing Flight ukuleles from every conceivable location: in caves and from mountain peaks, on the beach and in the middle of vineyards, within parks and in the middle of gardens.  Just check our Instagram account, as we repost many of these videos.  We love to see that our ukuleles are played everywhere, indoors and out, which is proof that music is a key part of your life and that you identify yourself as a Flighter.
We have always wanted Flight to be more than a brand—we have wanted Flight to be a lifestyle.  We believe that the choice to play a Flight ukulele is to make a statement that you are different and that music is a passion in your life.  Our slogan is, "Let your music take Flight," and we mean it.
Our company has grown so much, and we are proud of how far we have come. We love our products, and we love disrupting the music industry with great instruments and a strong community.  We love that we can move quickly as a company and have the freedom to bring exciting designs to our products.   At the moment, a large part of our community is made of young people, but what is far more important is that Flighters are young at heart.  While we continue to bring exciting new instruments and designs for our younger audience, we are now bringing exciting new designs and models for intermediate and advanced players who are young at heart.
To be honest, we think of ourselves as rebels in the music industry, and we think our Flighters feel the same.  So let's continue the rebellion together, making the world a better place with music.
Thank you again for your support, and for being a part of our online community.  We appreciate you!