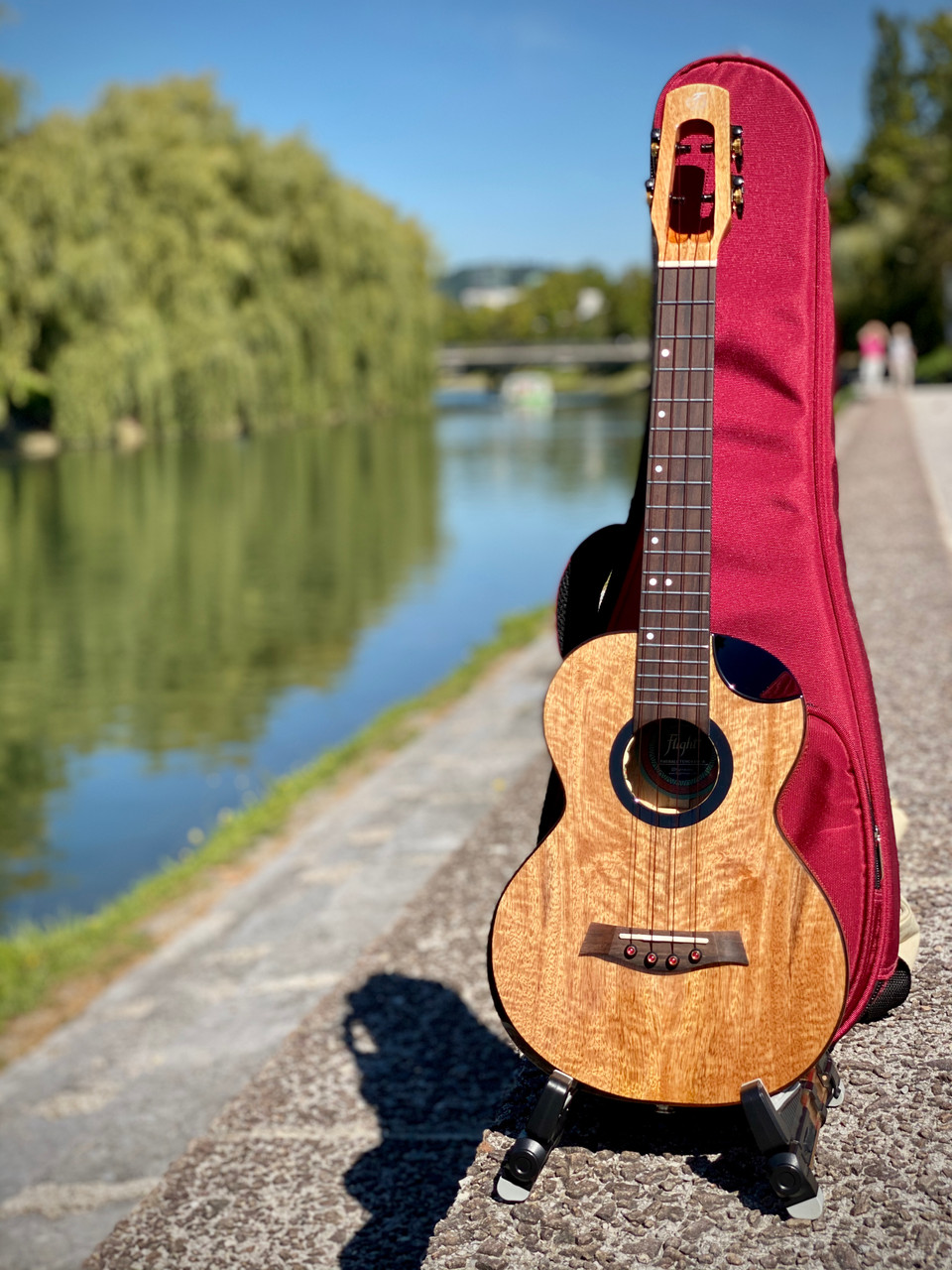 Introducing the Flight Fireball!
NEW FIREBALL MODEL! 🔥🔥🔥⁠
⁠
Rev up your musical engine with the Flight Fireball, a solid mango tenor ukulele named after one of the first aircrafts with a jet engine! ⁠ ⁠
⁠
The Flight Fireball is loaded with features, made out of gorgeous solid mango wood and laden with dyed maple appointments such as a comfort edge, scalloped cutaway, binding, and rosette.⁠
⁠
With an amazing headstock, rosewood fretboard and bridge, and offset front position markers, the ukulele looks amazing -yet it sounds every bit as good as it⁠ looks. Mango has a sweet sound that is often compared to the sound of koa. ⁠
⁠
The Flight Fireball also features an active pickup so you can plug it in on moment's notice and bring down the house. ⁠
⁠
On top of it all, the Flight Fireball comes with the Deluxe⁠ Flight Gig Bag, allowing you to store and transport the ukulele with plush protection⁠ and style. ⁠
⁠
You need to hold this jet engine of a ukulele in your hands to believe it!⁠
Want to know more? See the Flight Fireball product page (link), or check out the review from Barry Maz (Got a Ukulele) below!