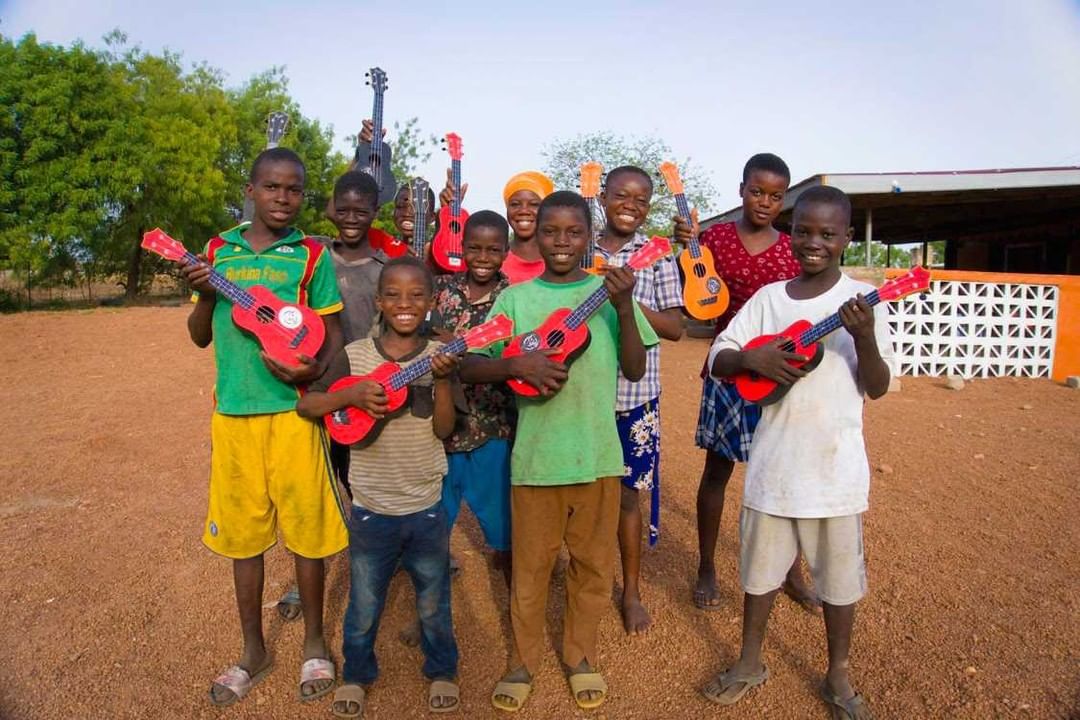 In the summer of 2019, a young man in Ghana, Africa was given a ukulele as a gift. His name is Ayambire Gandaah. As he played his ukulele, the children in the village began to gather around. Soon they were dancing and laughing. This quickly became a daily ritual in their village.
With a desire to share all the happiness this little instrument was creating, Ayambire began posting pictures and videos of the children dancing. He posted them to a Facebook community he belonged to called "Ukelandia".
Ukelandia is a family of ukulele enthusiast from all over the world created by @plazi Bernadette Plazola (from the Bernadette Teaches Music YouTube Channel). The pictures and videos were received with such excitement and interest. It was during this time that Ayambire was struck with the idea of obtaining a set of ukuleles that could be used to teach music to the children in his community. And so the dream began.
Lindy Loops, one of the members of Ukelandia, formed an instant connection with Ayambire. Together they organized a GoFundMe to raise money to buy the ukuleles. Bernadette reached out to Flight Ukuleles, and with everyone's help, we were able to provide thirty-two Flight Travel Ukuleles for Ayambire to use in his community.
Ayambire recently shared some photos with us, so we wanted to share them with you. We are pleased to see Ayambire's dream come true, and to help more children take their initial "Flight" with music.