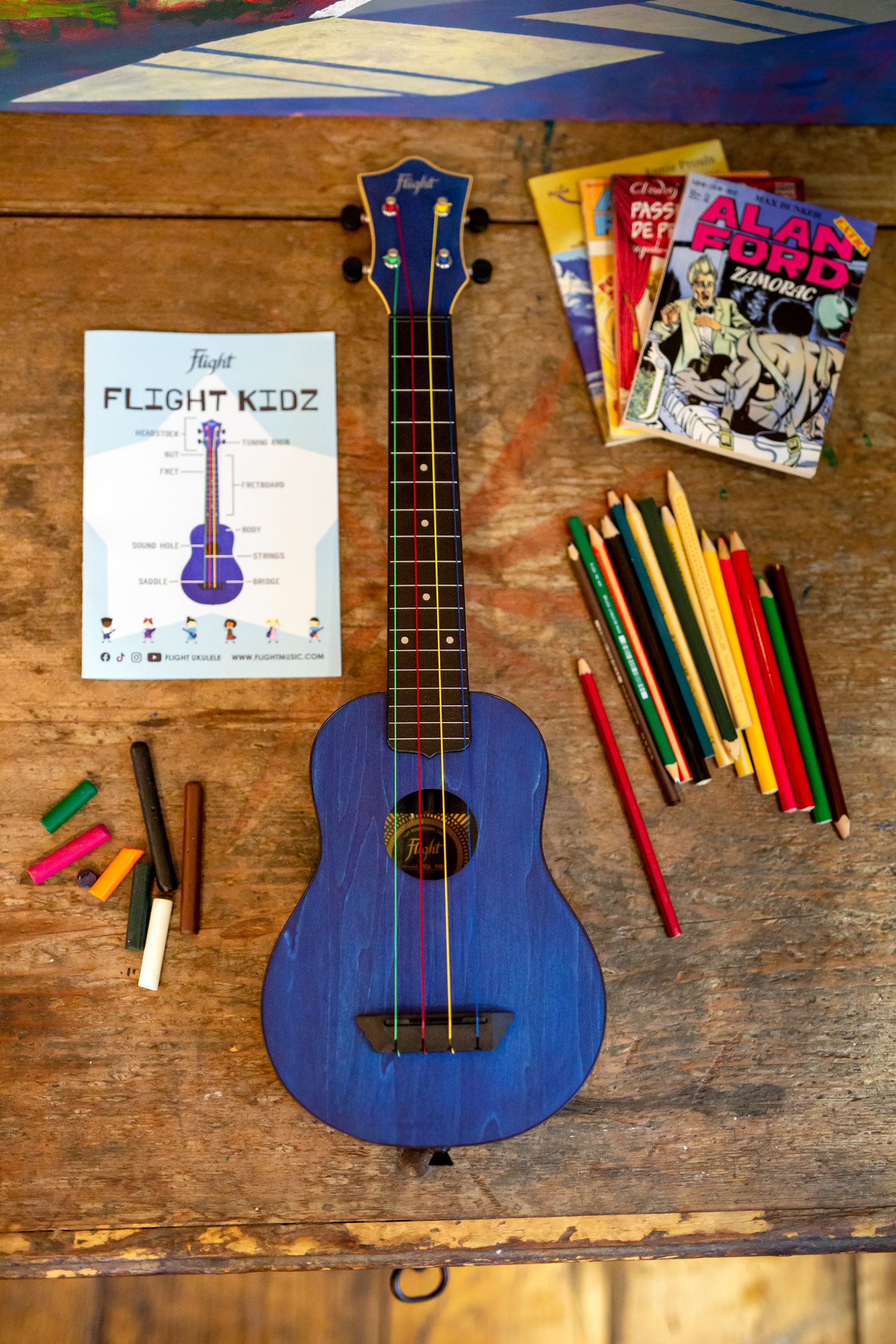 #FlightSchoolChallenge, GET READY TO GO BACK TO SCHOOL!
As part of our Back To School campaign, we've come up with our own challenge on our main social media: #FlightSchoolChallenge. The challenge comes with seven beginner tutorials by some of our talented Flight artists: @jiggywithviggy, @elupeach, @ukulelesimon,  @jestemjosi, @4stringboy,  @lukaswolf__,  and @marianagalbani . This is the opportunity you've been waiting for!
EVERYONE CAN PARTICIPATE! If you're a beginner, this is your opportunity to learn all you need to know to start and boost your ukulele journey. But also, if you're more of an expert with the uke you can definitely participate in the challenge and share the basics of the ukulele with your audience! 📚
We'll be sharing every #FlightSchoolChallenge video on our social media. So go participate, and don't forget to tag us! And stay tuned, this is only the beginning, we're preparing more exciting things for our community…🙌
Follow our #FlightSchoolChallenge tutorial series:
DAY 1: How to tune your uke
DAY 2: 11 Beginner chords in one minute!
DAY 3: How to strum your ukulele!
DAY 4: Let's learn the Island Strum!
DAY 5: How to sing and strum on the ukulele at the same time!
DAY 6: How to stretch ukulele strings!
DAY 7: How to play fingerstyle ukulele!