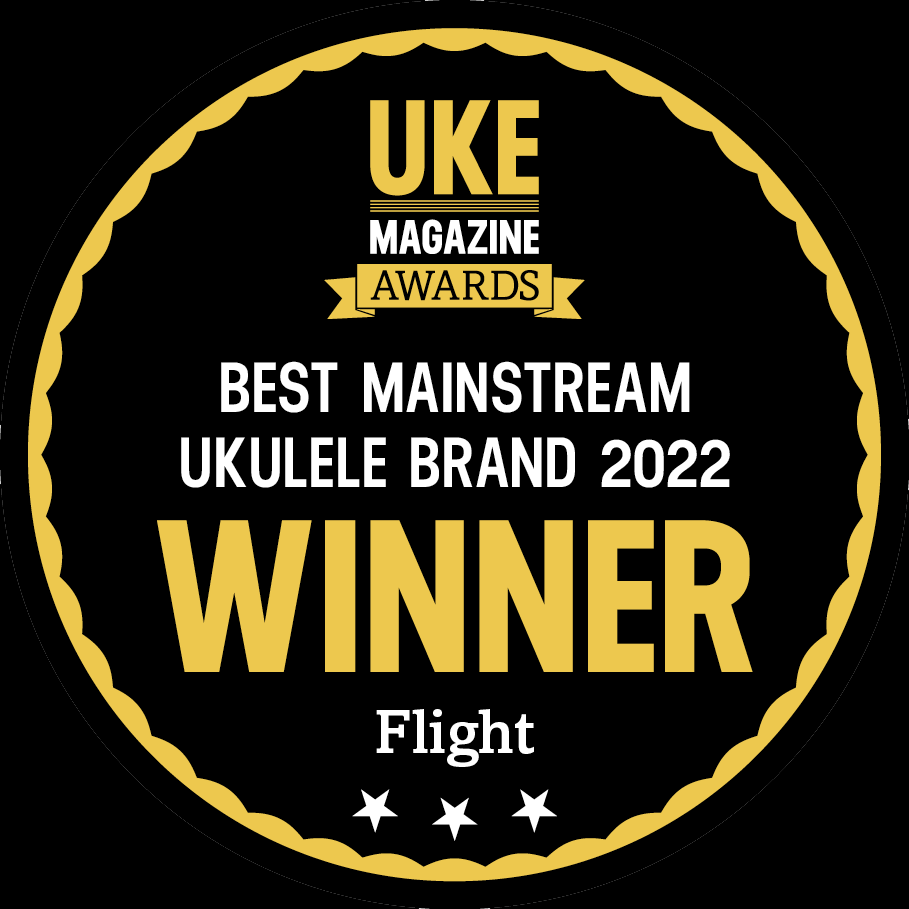 Flight Ukulele wins Best Mainstream Ukulele Brand 2022
Each year, the Uke Magazine Awards are presented, and Flight Ukulele has the honor of being awarded Best Mainstream Ukulele Brand of 2022.
Our hard work in innovating our product designs, the great global community that we have formed, and the great movement through social networks that we have had these last years are the three key factors that are responsible for our growth and worldwide positioning.
Thank you Flighters and Flight Artists for being part of this.