"Perfection is boring. Make mistakes."
Take flight with bernadette teachesmusic
What happens when one of YouTube's fastest rising ukulele teachers partners with the fastest growing ukulele brand?
Bernadette Teaches Music has partnered with Flight since 2018, bringing fans of her channel contests, giveaways tutorials and playalongs, as well as launching the Bernadette Limited Edition Signature Ukulele.
We love Bernadette because she is never afraid of trying new ideas. As a music teacher, Bernadette developed the incredible ability to present learning in a fun but challenging way. Her established classroom presence has translated to the digital world, helping her build a savvy and unique fanbase. Sound familiar?
Below you will find a selection of Flight ukes that Bernadette has featured on her channel.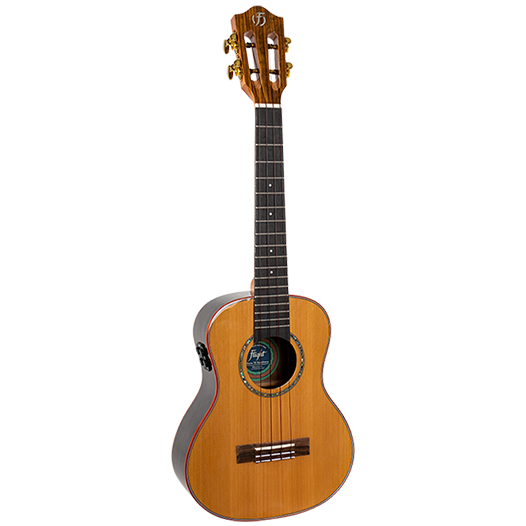 Diana Soundwave
Electro-Acoustic Tenor ukulele
Bernadette was one of the first people in the world to test Diana Soundwave ukulele, a ukulele with sound effects that make it sound like it's amplified (even though it is not)! This is the first time she has ever played a ukulele like this. The ukulele has reverb, chorus, delay and a volume knob. You can use these effects on their own or in combination with each other.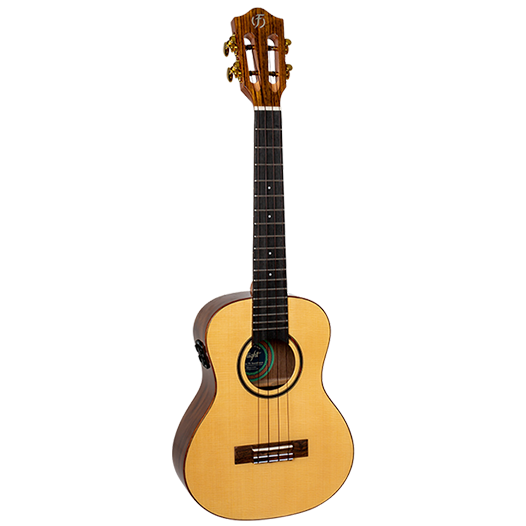 Sophia Soundwave
Electro-Acoustic Tenor ukulele
Cutting edge preamp technology with effects
Clear and pure sound
Three effects: Reverb, Chorus, Delay
Effects can be used and heard acoustically or plugged in, no amplifier needed
Effects can be used at the same time
Creative and fun
Installed in a high quality solid top ukulele
Strung with Worth Brown strings
Includes one of the best gig bags in the industry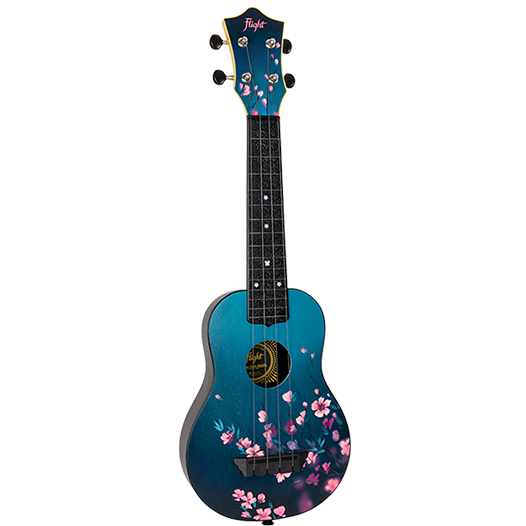 Tus-32 Sakura
Beautiful cherry blossom design has a special place in all our hearts. This design was originally released as a limited edition TUS-31 SAKURA but later re-released as TUS-32 SAKURA.
Beautiful design
Durable and made for travel
Loud and resonant
Fitted with Aquila strings and a strap button
Zero fret for great intonation and low action
Patented design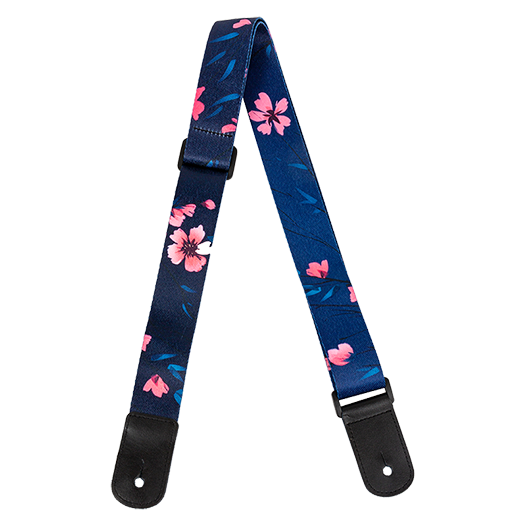 Sakura strap S35
A beautiful ukulele strap to match our TUS-32 Sakura Travel ukulele. Featuring a mesmerizing cherry blossom design on a dark background, this strap is for those who appreciate beauty.
The strap adjusts in length and features high quality leather strap ends and a leather tie-back. Flight wants you to be able to focus on being the best musician you can be, and a strap can help you with that process. Ukulele straps look great, offer peace of mind, provide comfort, and liberate your chording hand to be able to move up and own the neck without worrying about how to hold and support your ukulele.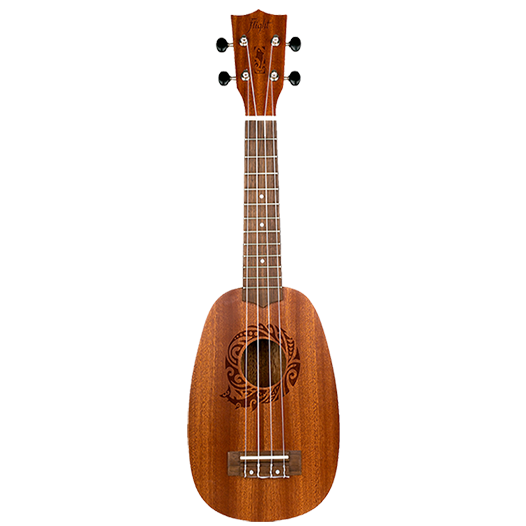 NUP310
Pineapple Soprano Ukulele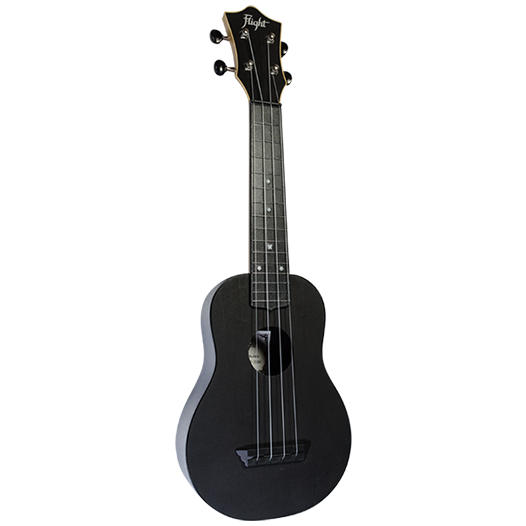 TUS-35 BK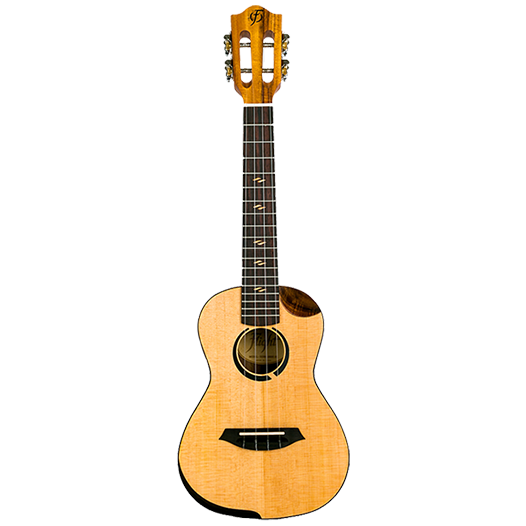 Victoria Tenor CEQ
Tenor Electro-Acoustic Ukulele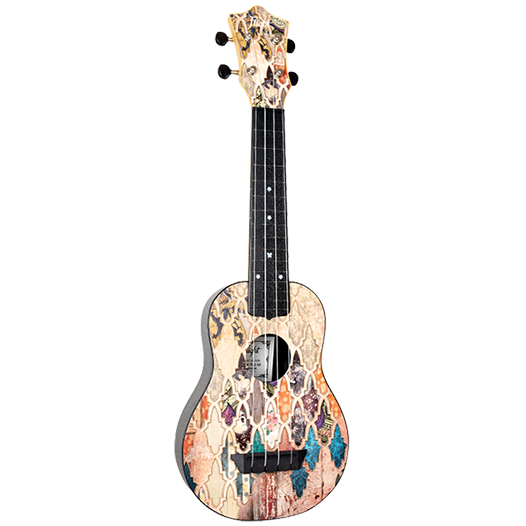 TUS-40 Granada
A very special ukulele. Its pattern resembles the Arabic patterns of Alhambra Palace in the Spanish city of Granada, after which this ukulele has been named.
Beautiful design
Durable and made for travel
Loud and resonant
Fitted with Aquila strings and a strap button
Zero fret for great intonation and low action
Patented design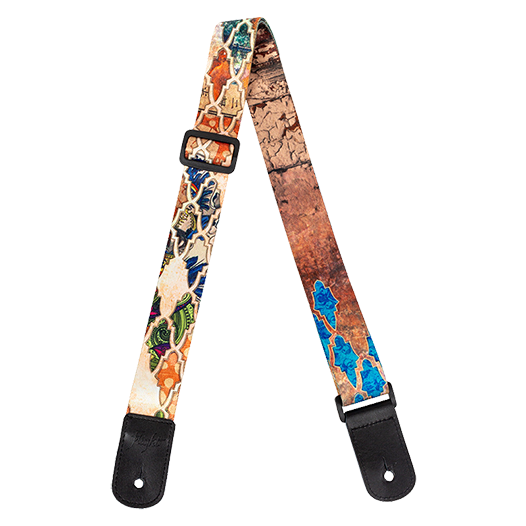 Granada strap S35