Flight DUS330 RELIC Soprano Ukulele
102,80 €
Made of distressed laminate spruce and laminate zebrawood, the Flight DUS330 Relic is a very unique ukulele.  Many players tell us that an instrument that looks like it's been through a tornado, a fire, and gigged a few thousand times is the most beautiful thing they have ever seen. Is it the promise of a broken-in feel, maybe that every ding and scratch tells a tale, or the romantic memory of the instruments our idols played? The answer – is all of those. And while we can't replicate the history of an instrument, we present you with the first ever "distressed" ukulele (we checked)..  It has that "broken-in feel" and will remind you of some of the most memorable moments in history. A unique "distressed" look gives the Flight DUS330 Relic a cool vintage vibe. We wanted it to feel just like an old friend, with whom you've been through a lot.
Description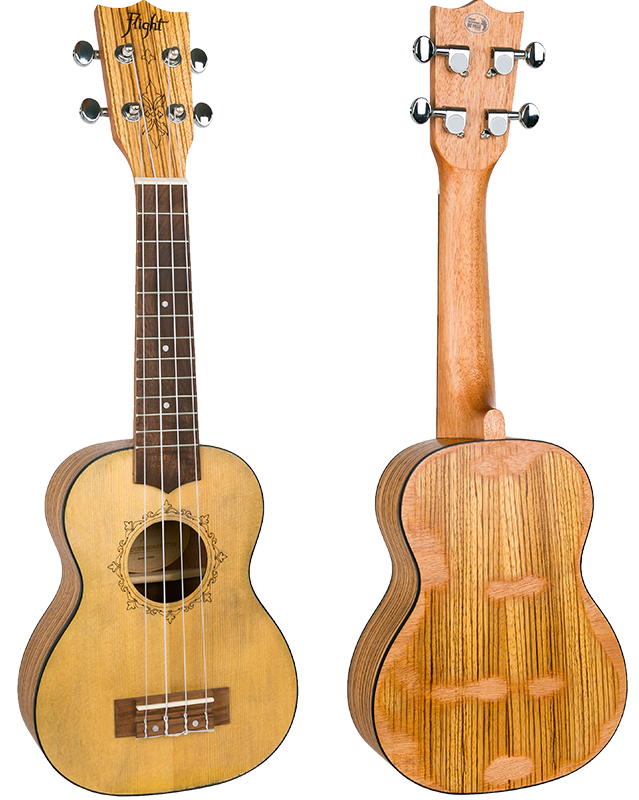 Let Your Music Take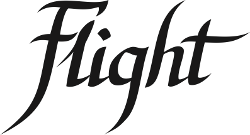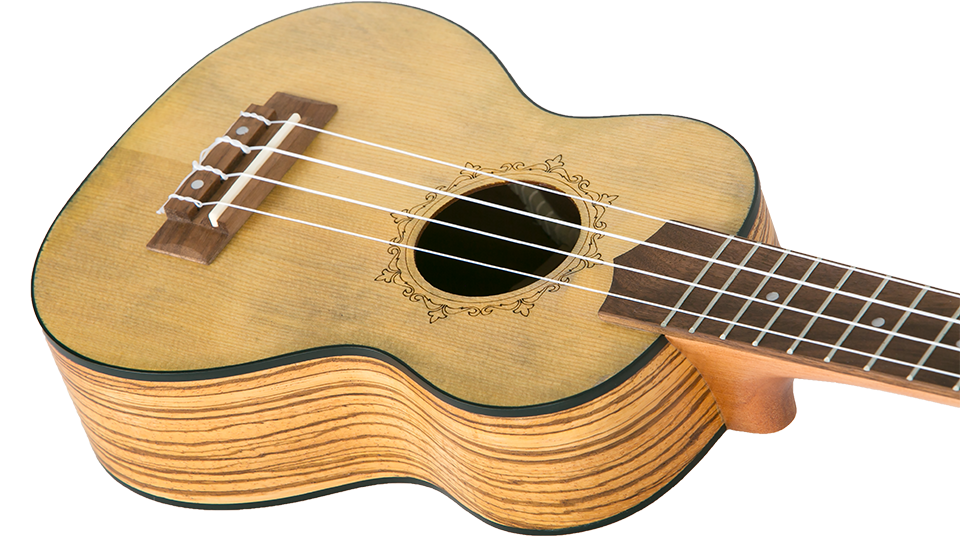 Light or dark? Choose both!
The Flight DUS330 Relic is made from distressed laminate spruce and distressed laminate zebrawood.  These elements combine to deliver a sound that is punchy and bright when soloing in the high register and warm and velvety when thoughtfully strumming along by the fireplace. Finally, you can have it both ways! Moreover, we have created a special "distressed" look, never seen on an ukulele before.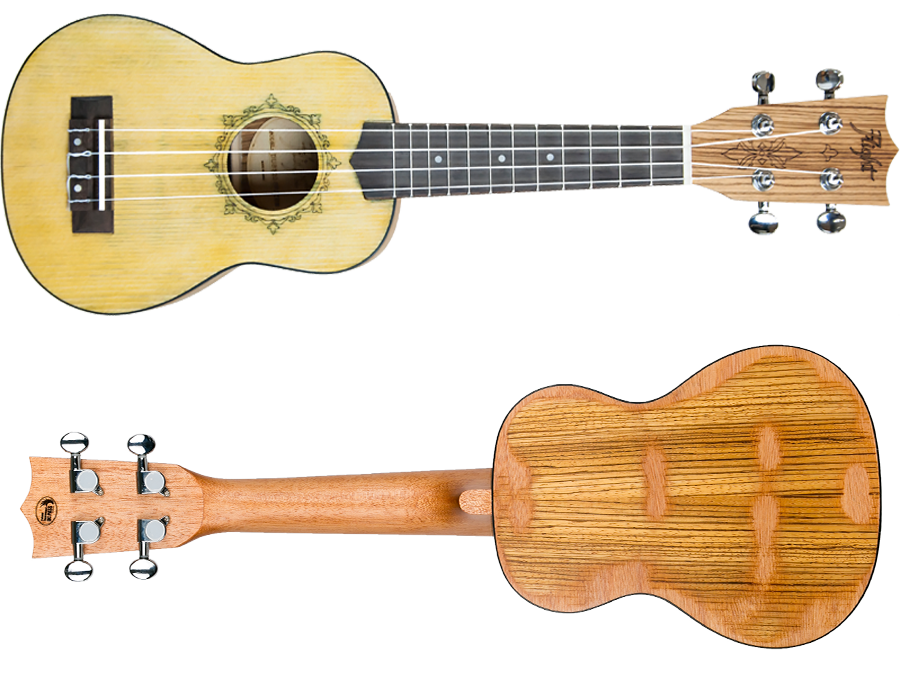 Let's play.
Okoume Neck & Walnut Fingerboard
The neck and fingerboard of the DUS330 are made from African okoume and walnut. It's a great combination that guarantees a stable intonation across the fretboard, is gentle to your hands, and looks great as well.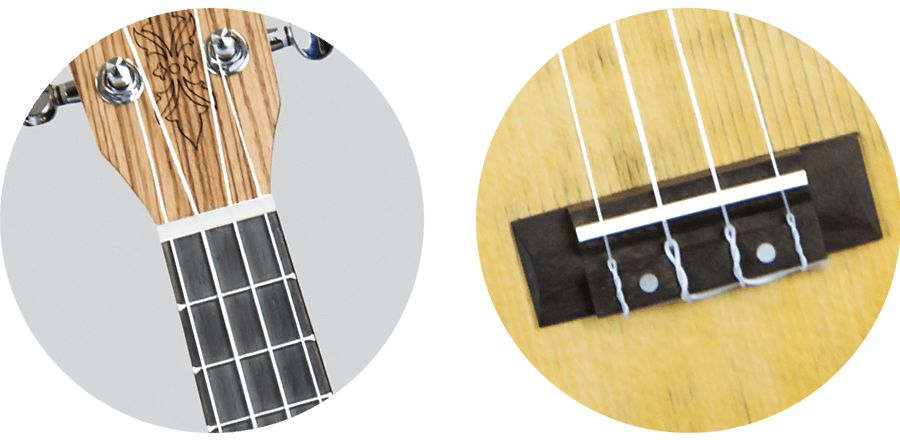 Pitch perfect.
The nut may seem to be a small component, but it plays a critical role in the quality of the sound of an instrument.  The nut and saddle of the DUS330 Relic are made from bone (not from plastic). This is just one of the details that makes this ukulele truly special.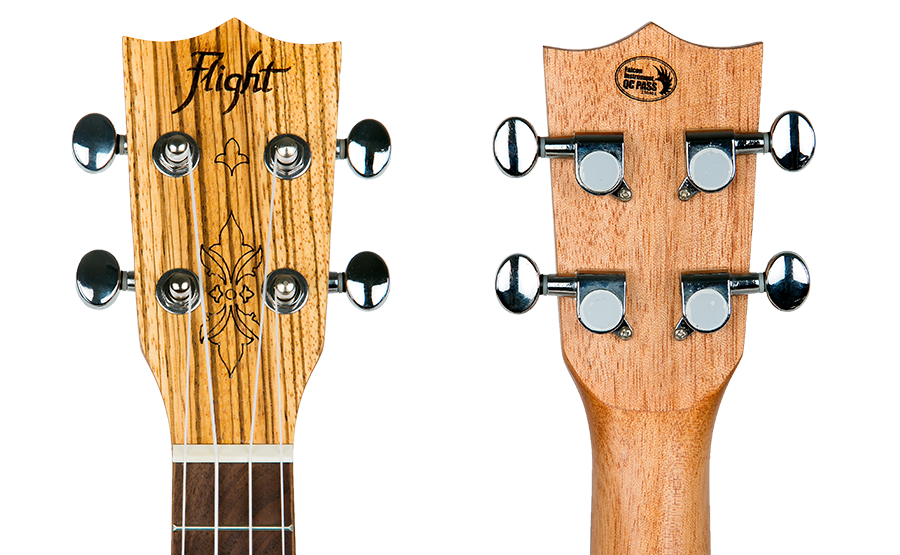 It all starts with the head.
Good-looking and easy to tune.
All Flight ukuleles feature a carefully-designed headstock fitted with geared tuners that will always stay in tune.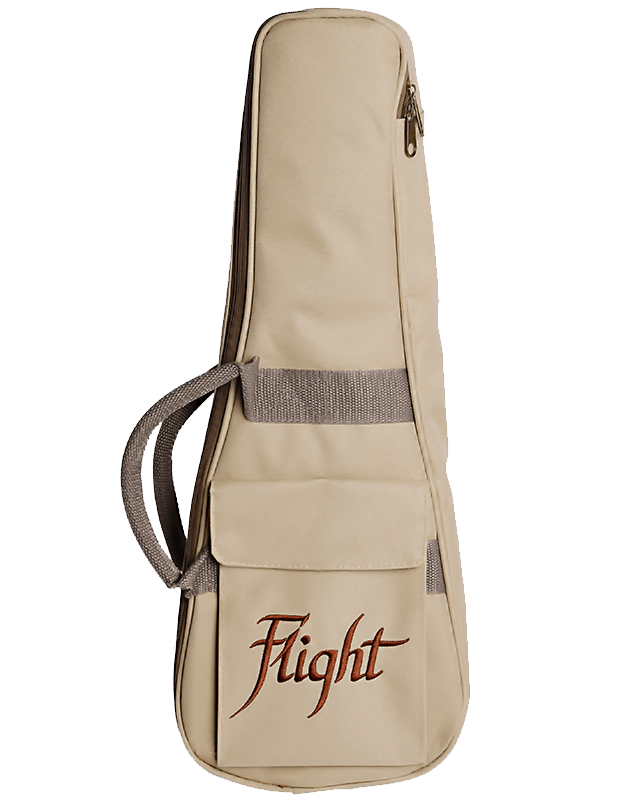 Light and Stylish Gigbag
Excellent Protection for Your Uke
Light and stylish, yet offering excellent protection for your ukulele, Flight gigbags have already become legendary and with one hanging off your shoulder you will definitely make heads turn.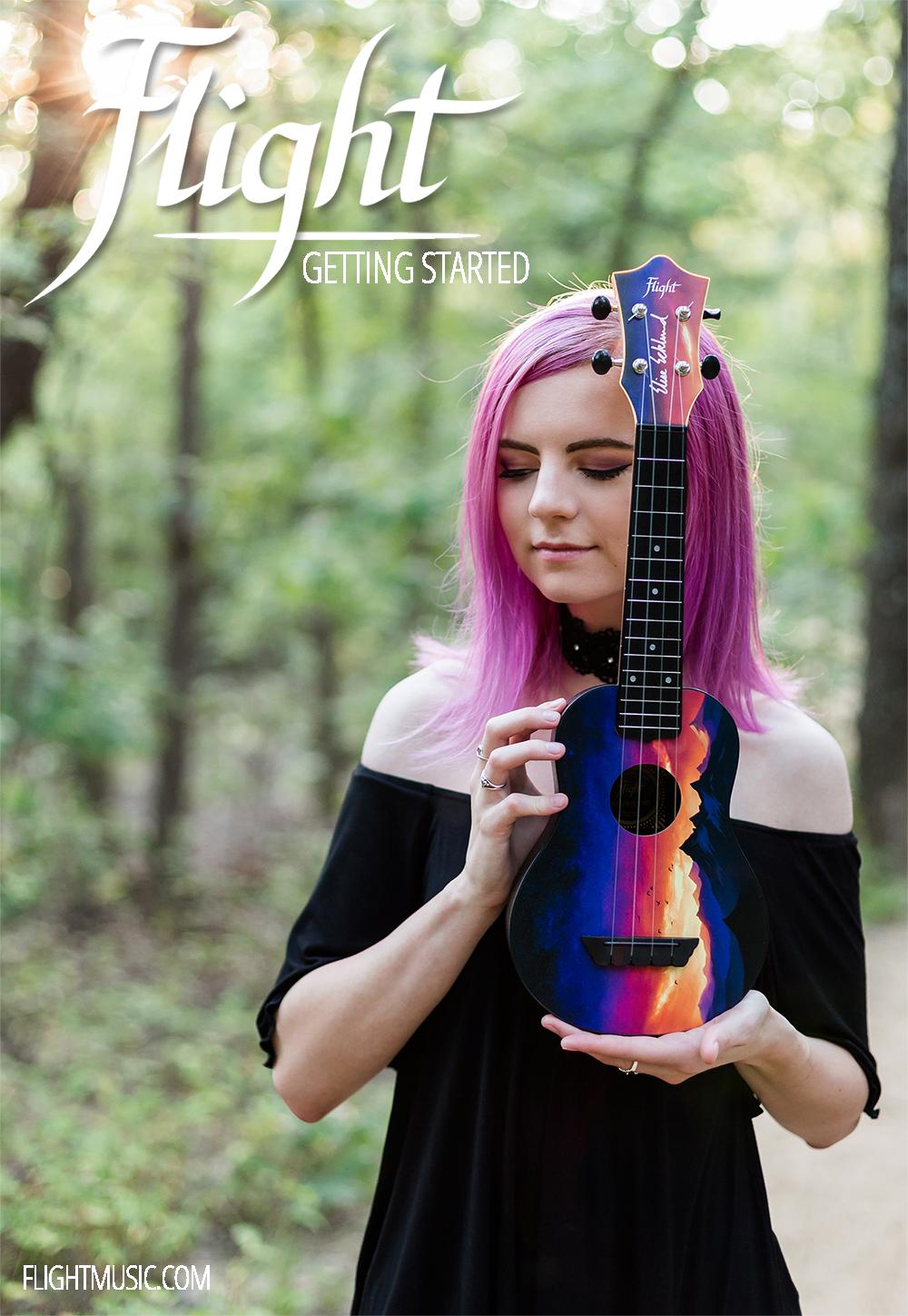 Instructional booklet
The ukulele comes with a Flight start-up booklet to help you on the road to future ukulele fame. It is packed with all the necessary information needed for a quick start including chord charts, strumming patterns and tabs for an original song by Elise Ecklund!
We also included a cool sticker pack from Flight.
Specifications
Every tiny detail matters.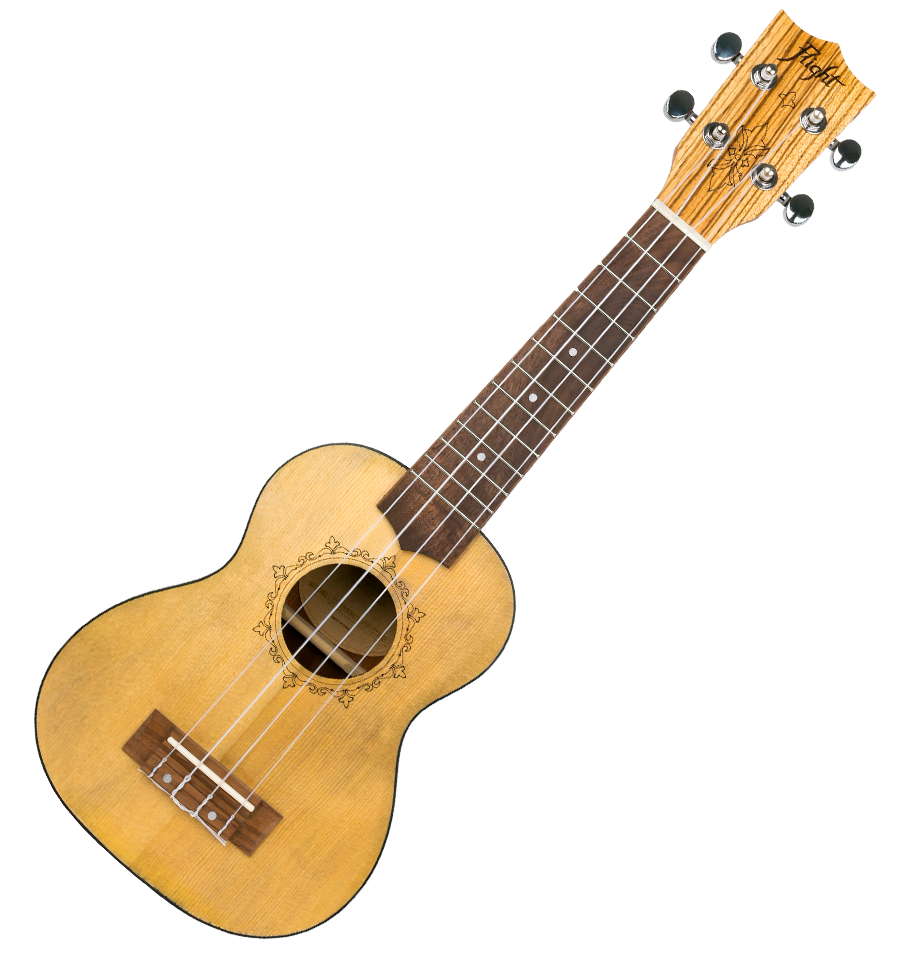 Body
Body Shape: Soprano (12 frets)
Top: Laminate Distressed Spruce
Back & Side: Laminate Distressed Zebrawood
Bridge: Walnut
Neck
Neck: African Okoume
Fretboard: Walnut
Nut & Saddle: Bone
Nut Width: 35mm
Other
Position Markers: 5th, 7th and 10th frets.
Premium Features: Arched back, Chrome Die-Cast Geared Tuners, Laser Engraved Rosette, Aquila Super Nylgut Strings, Side Dots.
Free padded gigbag and instructional booklet included!
In Action
See the Flight DUS320 SP/ZEB Soprano Ukulele in Action.