Flight S35 SUNSET Elise Ecklund Signature Ukulele Strap
11,80 €
The Sunset Elise Ecklund Signature Ukulele Strap features light pastel colors that complement the Elise Ecklund Signature Travel Ukulele, but it also looks great on any ukulele. The strap adjusts in length and features high quality leather strap ends. Flight wants you to be able to focus on being the best musician you can be, and a strap can help you with that process. Ukulele straps look great, offer peace of mind, provide comfort, and liberate your chording hand to be able to move up and own the neck without worrying about how to hold and support your ukulele.
Description
Flight S35 SUNSET
Elise Ecklund Signature Ukulele Strap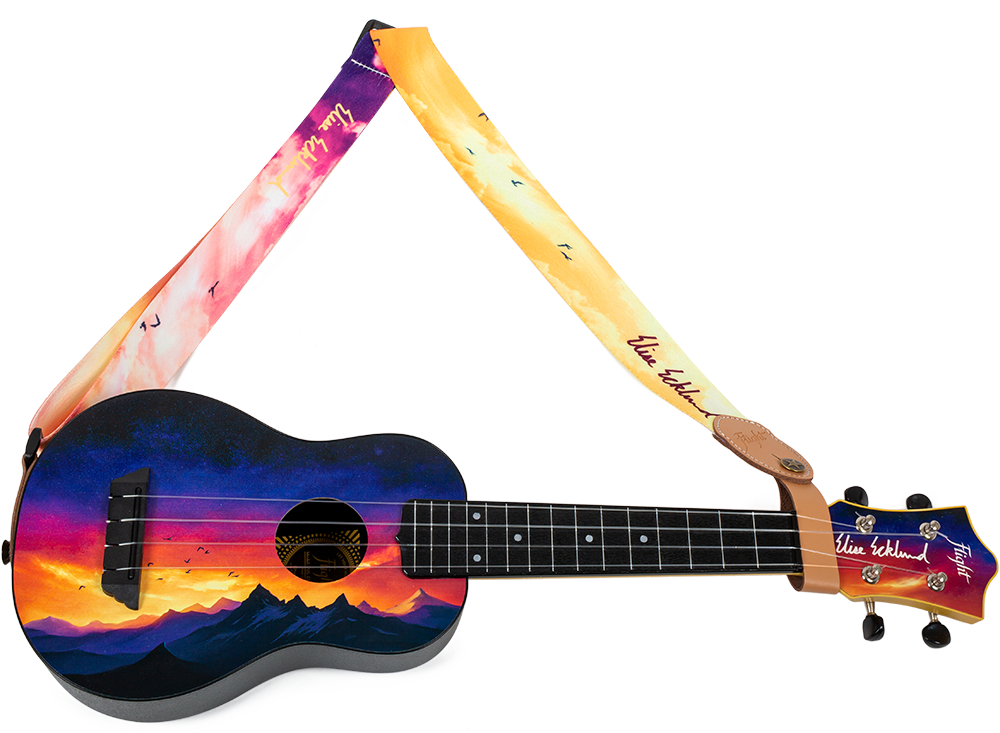 Let Your Music Take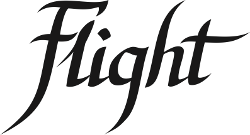 A ukulele strap will keep your ukulele stable and close to your chest.
Made from polyester, this strap will last a lifetime, is washable, and is very light.
People often overlook the features of a ukulele strap and how it designed.
Flight ukulele straps are not only attractive, but they are also high quality straps that are designed to last.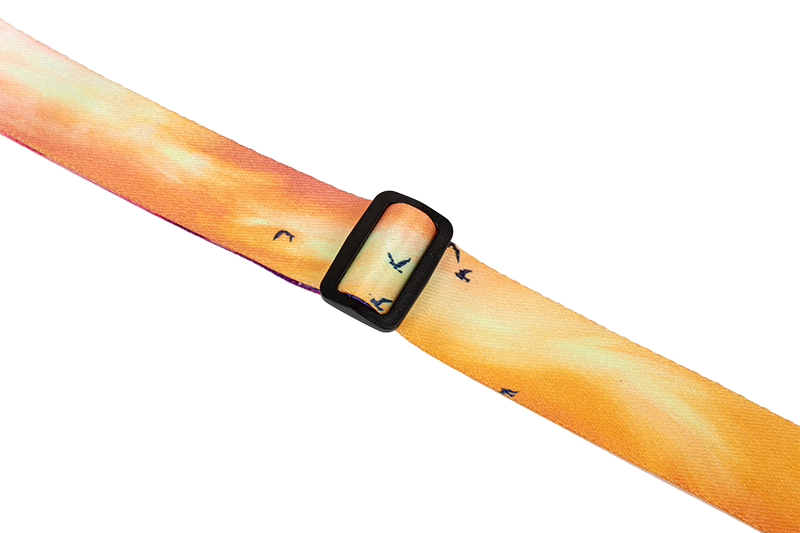 Be In Control.
The adjustable buckle on the strap makes it suitable for any ukulele, Soprano to Baritone.
The plastic buckle will not damage or scratch your ukulele.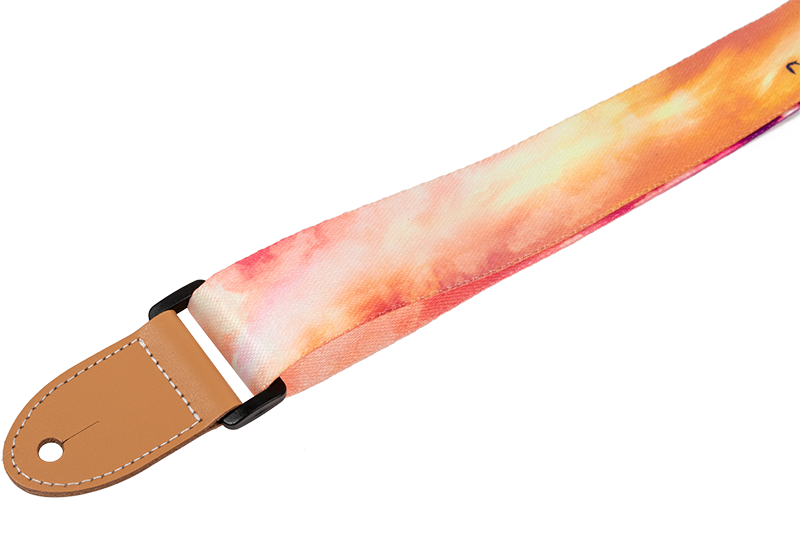 It's not only about Style
The leather strap ends add strength and style to the strap, and connect the strap firmly to the strap button on your ukulele.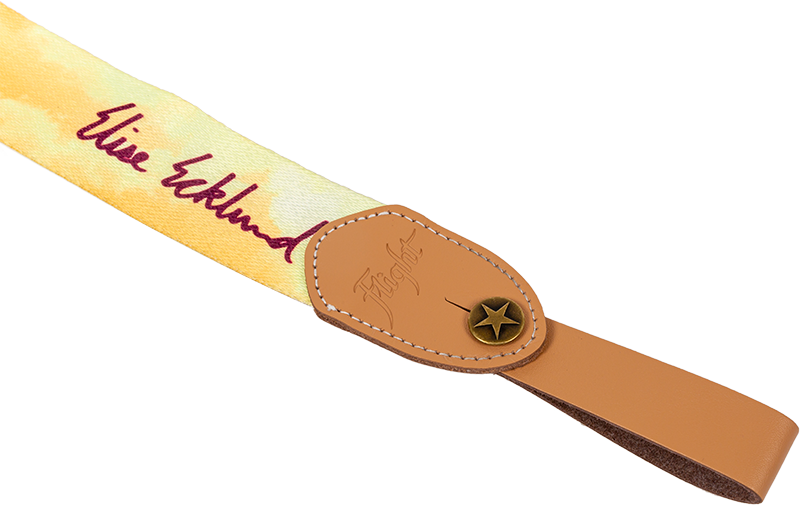 Cute and Stylish
The Elise Ecklund Signature Ukulele Strap includes  a leather headstock strap with a cute star button.
The headstock strap helps balance the ukulele and is more secure than using a cord that could fray and is fiddly to tie.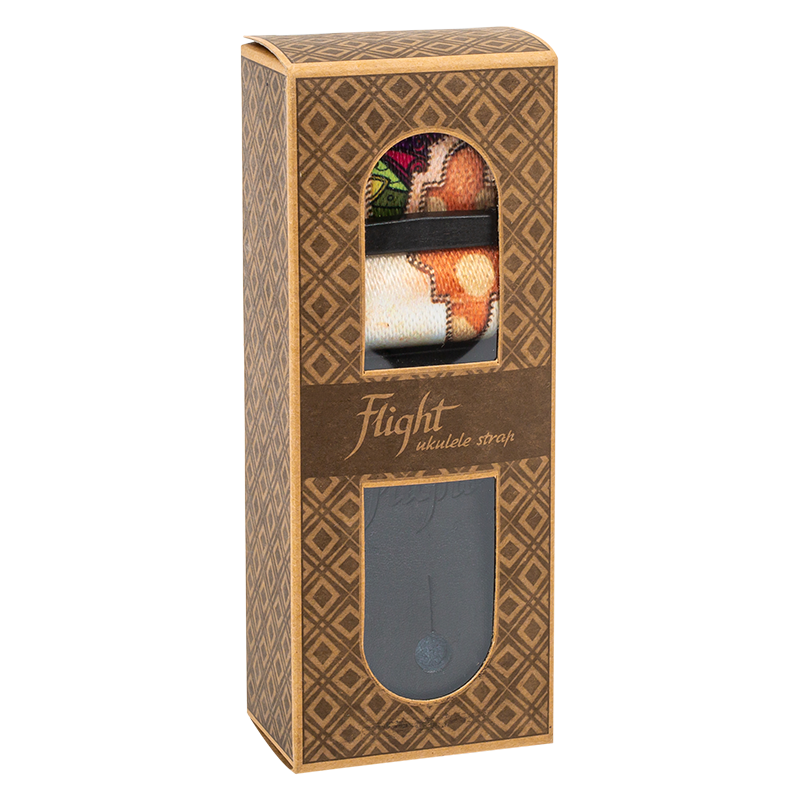 Environmentally Aware
Flight wants to play its part in protecting the environment, so the strap features eco-friendly packaging.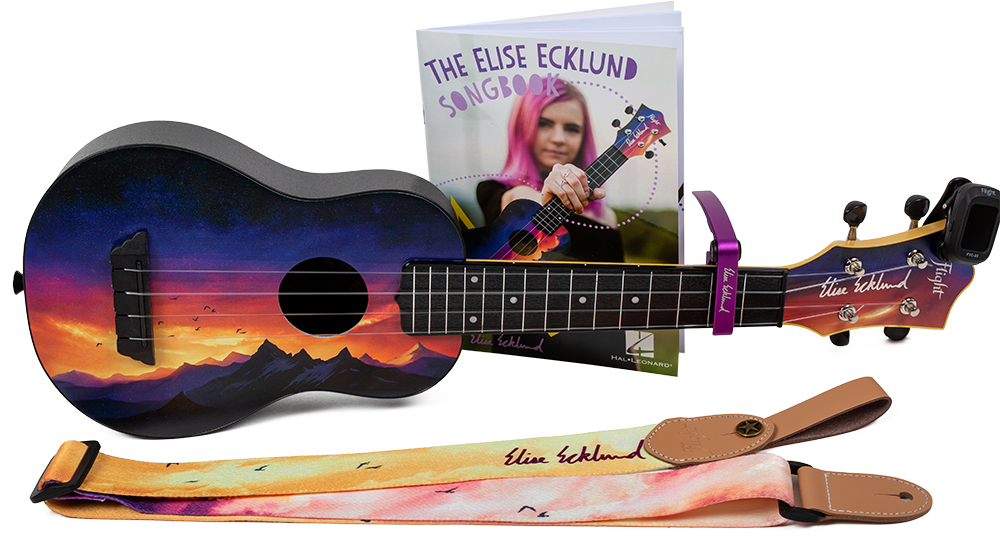 Be Sure to Check Out
Elise Ecklund Signature Ukulele Pack
If you're cool enough to own an Elise Ecklund Signature ukulele, why not complete the ensemble with the matching ukulele strap?
The strap is available separately or can be purchased as part of the Elise Ecklund signature ukulele pack, which includes the incredibly popular Elise Ecklund Signature Sunset Ukulele, the Flight FTC-33 electronic tuner with color display, gig bag, signature strap, signature capo and the Elise Ecklund songbook. Go on, you deserve it! Spoil yourself and order yours today!
You can find it here.