Flight Phantom EQ-A Tenor Ukulele
469,00 €
"Floating, falling, sweet intoxication…" © Phantom of the Opera
Allow us to unmask the Flight Phantom!  It is a tenor scale, all-solid acacia ukulele with a unique slotted headstock and an ebony fretboard. The Phantom will turn heads and intoxicate your senses with its sweet, enchanting sound. This instrument is packed with premium features–including a pickup–at an amazing price.
Description
Flight Phantom EQ-A Tenor Ukulele
Electro-acoustic all-solid acacia tenor ukulele
Let your music take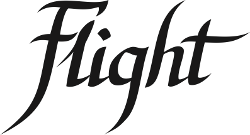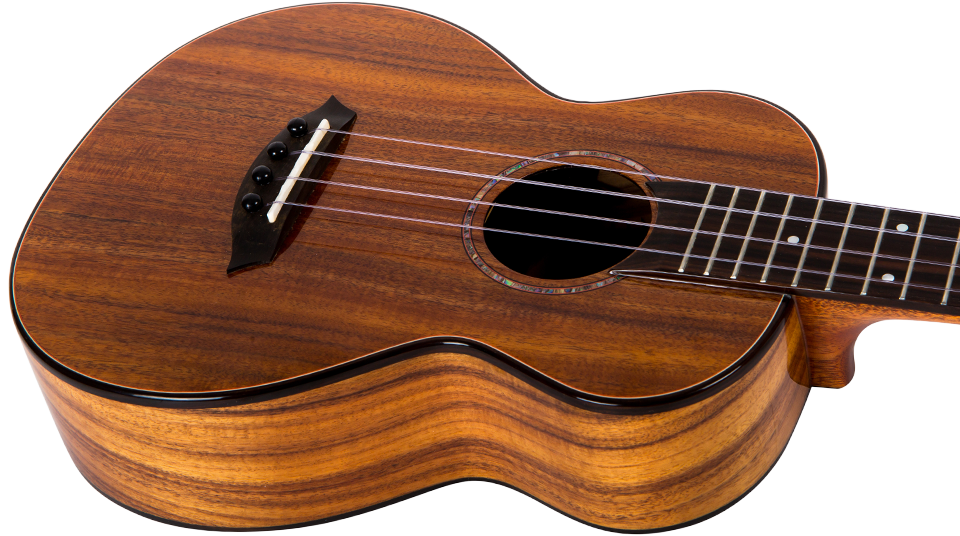 Tradition meets innovation
The Flight Phantom features a solid acacia body.  Acacia is a wood that has a long heritage in ukulele building for its punch, volume and tone. For the Royal series we chose only the highest-grade acacia which sounds as stunning as it looks.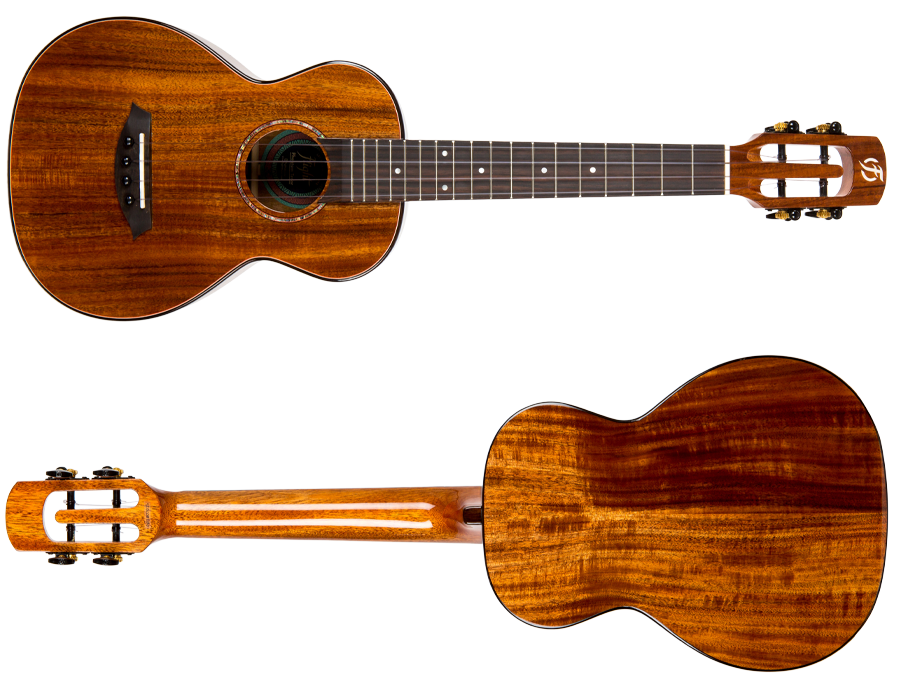 Let's play
African Mahogany Neck & Ebony Fingerboard
African Mahogany neck provides stability, warm tone and a smooth feeling while playing. Fingerboard is made out of ebony. Ebony is a dark and dense hardwood, sometimes considered the most valuable wood in the world, which is why it is associated with high-class, premium instruments, such as Phantom.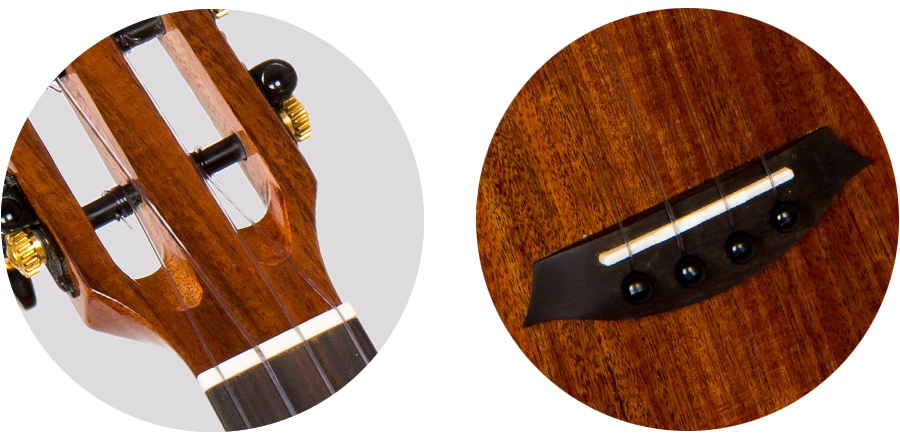 Pitch perfect
The Phantom features an ebony bridge, as well as a real bone nut and a compensated saddle. Compensated saddles not only look cool, they also improve the playability by correctly setting intonation of each string to help produce the best tone and performance possible.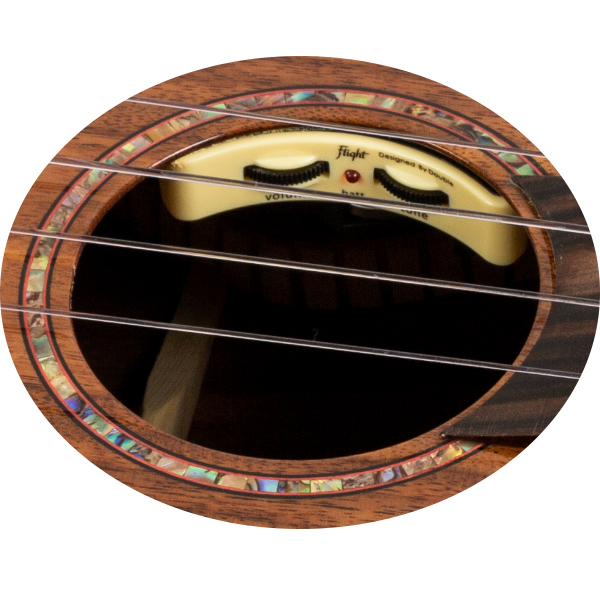 Invincible yet mighty
Through mid-2020, Phantom models featured a passive Artec pickup. Some vendors still have these models in stock.
In mid-2020 Flight moved to using Double C1U active pickups on the Phantom.  The controls for the active pickup are mounted underneath the sound hole, meaning that a cavity does not have to be created on the side of the ukulele for the pickup.   Most importantly, they sound great! Ukuleles with the new active pickups include an "A" (for "Active") as a part of their model number.⁠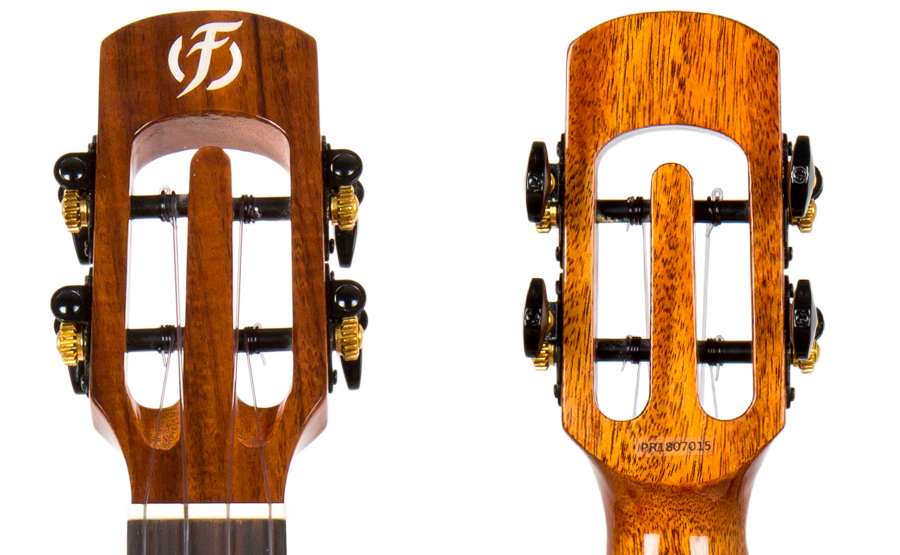 A fresh, new look
Because we like to experiment, we gave Phantom a completely different headstock from the rest of the Royal Series. Its modern shape is attractive and very, very unique.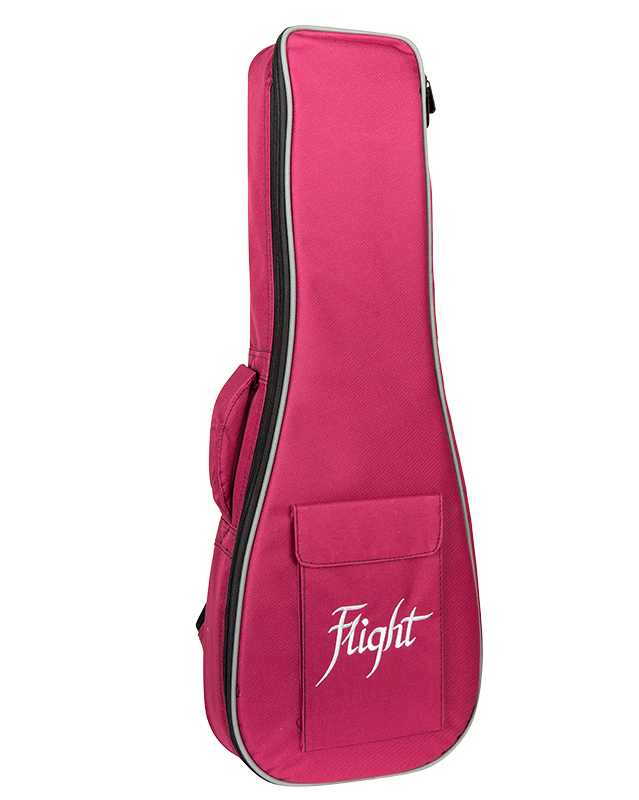 Only the best gig bag
While our signature beige gig bag has become legendary, we wanted to offer something special for this series.  We decided to offer a gig bag that is Burgundy Red with a purple infusion. This color is associated with royal, and adds a final touch to our Royal Series. The 20mm padding is thick and ensures good protection for your ukulele.
Specifications
Every tiny detail matters.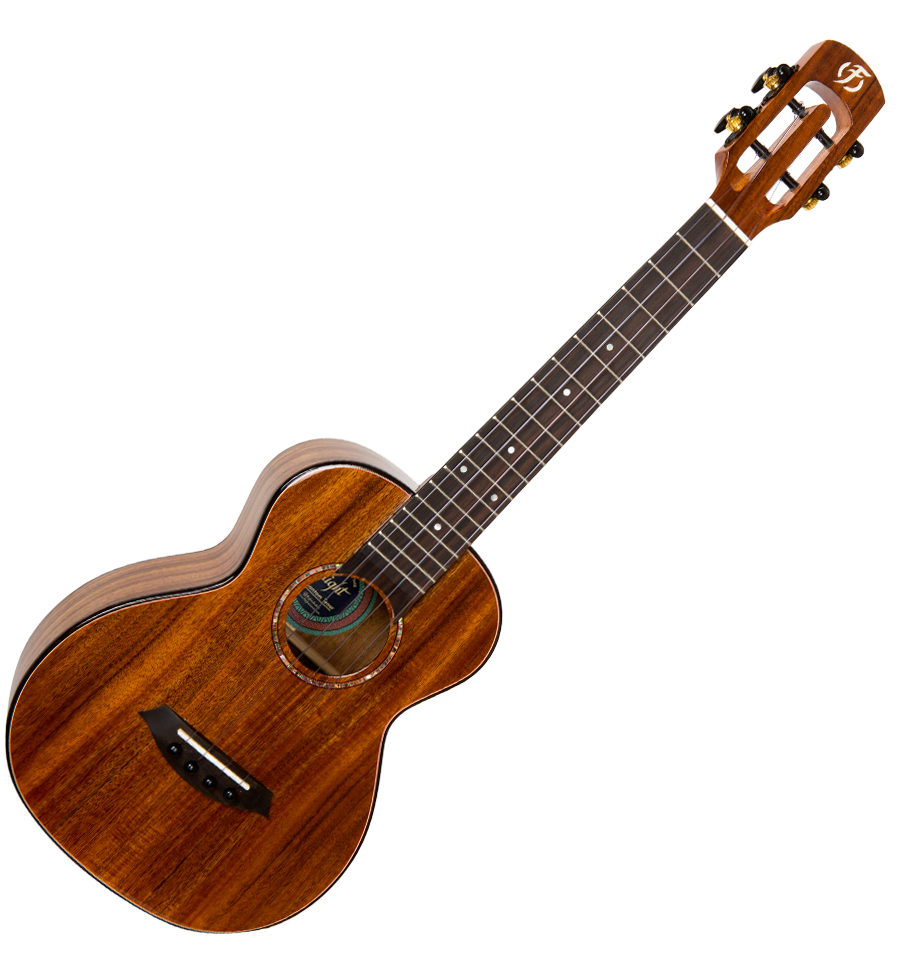 Body
Body Shape: Tenor (18 frets)
Top: Solid Acacia
Back & Side: Solid Acacia
Bridge: Ebony
Strings: Japanese fluorocarbon
Neck
Neck: African Mahogany
Fretboard: Ebony
Nut & Saddle: Bone
Nut Width: 38mm
Pickup
Mid-2020: Active Double C1U
Before Mid-2020: Passive Artec PP404U
Other
Offset Position Markers: 3th, 5th, 7th, 10th, 12th and 15th frets.
Premium Features: Ebony fretboard, Unique headstock, Pin bridge system, Japanese fluorocarbon strings
Deluxe 20mm padded gig bag included.
In Action
See the Phantom in Action