Flight TUSL-KIDZ Concert Scale Soprano Travel Ukulele
64,00 €
The ukulele is becoming a popular instrument–for good reason–in schools throughout the world.  Schools are a challenging environment for any instrument, and quite frankly, most ukuleles are not up to the challenge.  The Flight Travel Ukulele is the ideal ukulele for use in the school environment as they are tough, can be cleaned, and are not susceptible to sharp fret ends or changes in humidity.  Most importantly, they play great and sound great.


While anyone can purchase a Flight KIDZ Ukulele, the instrument was outfitted for use in school settings.  The strings used on the ukulele are Aquila Kids Strings which were developed to help teachers teach and students learn the ukulele.  There are a number of resources, many free, which utilize the color system of these strings.


On top of it all, the KIDZ ukulele includes an extra set of Aquila Kids Strings which will help schools dealing with tough budgets, and a specially designed start-up booklet.  We beieve this is the best ukulele that a school can buy, and it is a great value for other players, too!
Description
Flight TUSL-KIDZ
Dark Blue Concert Scale Soprano Travel Ukulele with Aquila KIDS Strings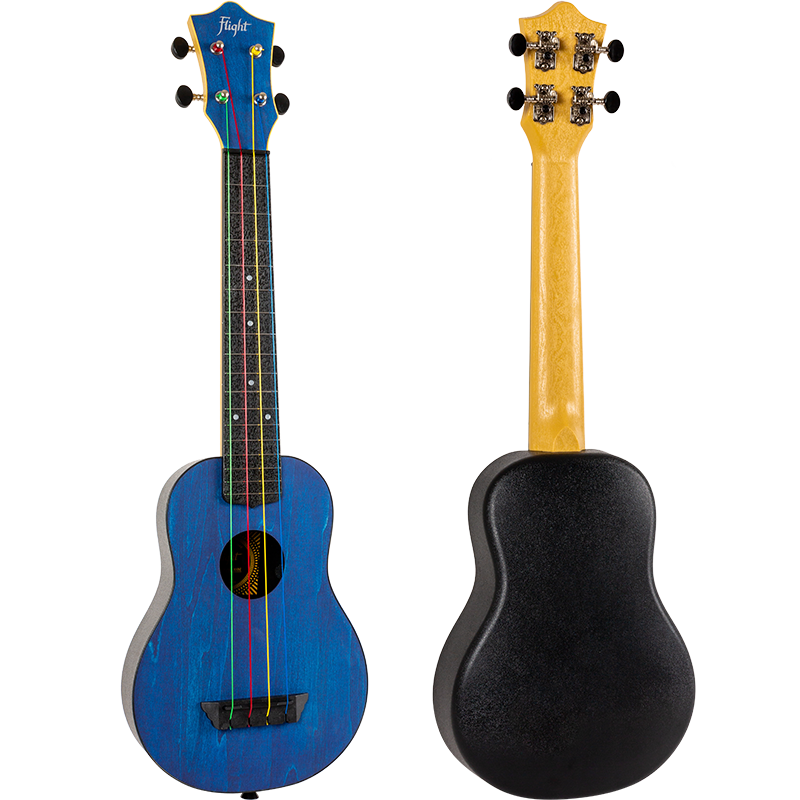 Let Your Music Take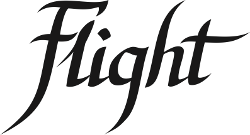 Ideal for educational settings, or any setting, the Flight KIDZ Ukulele has an arched ABS back, providing the ukulele with more sound than is typical for a soprano ukulele.   The ukulele is durable and tough, cleanable, and resistant to humidity changes.  It is stands up in educational settings in ways that wooden ukuleles can never hope to achieve.

Bright and funky
The TUSL-KIDZ uses laminate linden wood for the sound board. Linden is characterized by a bright sound and sleek texture. It also absorbs color in a very interesting way that creates very cool patterns. We also use a special technique to apply the color, creating even more pattern variation. This means that no two models of the TUSL35 look exactly the same, making your ukulele unique.
The soundboard and head plate can be customized for educational institutions for orders over 100 ukuleles; contact your local dealer for more information.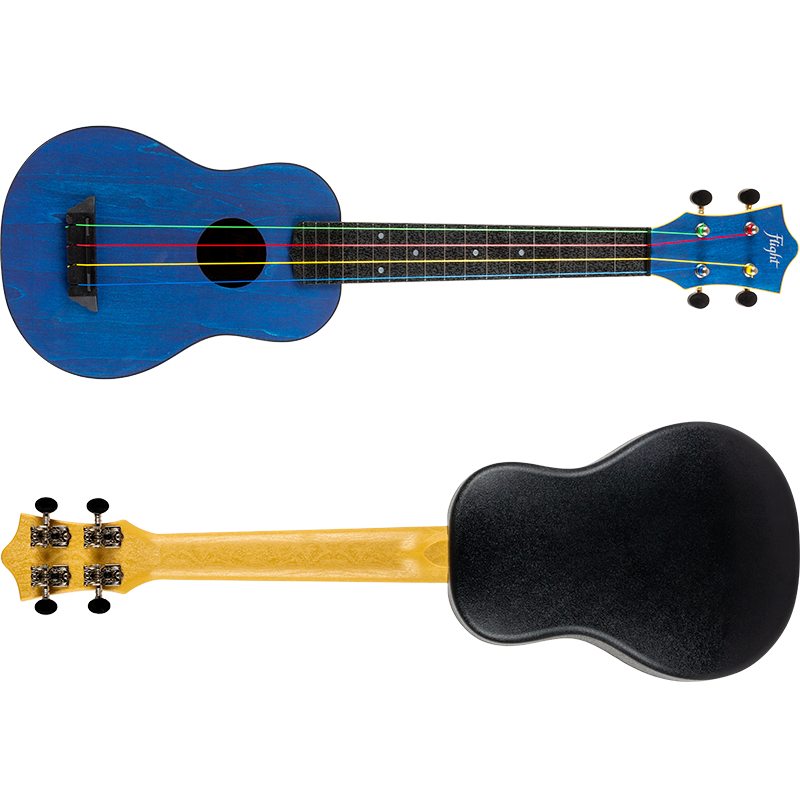 Let's play.
The neck and fingerboard of this ukulele are made from ABS plastic. It is a perfect solution for education, as it is not subject to climate in a school building.  The Flight KIDZ Ukulele will never suffer from fret sprout.  The surface of the neck imitates a wood pattern, to avoid a feeling of cheap plastic.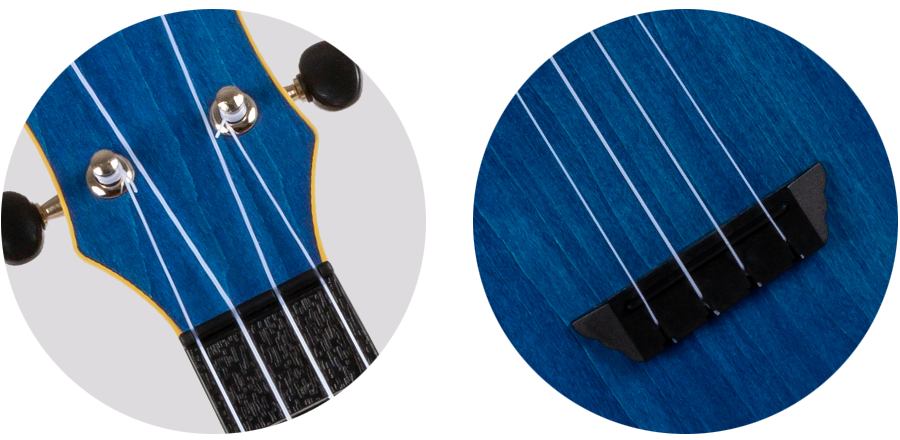 Pitch perfect quality.
The TUS-KIDZ Concert Scale Soprano Travel Ukulele is a delight to play with low action.  This is due to a zero fret and compensated bridge, which also improves the intonation of the ukulele.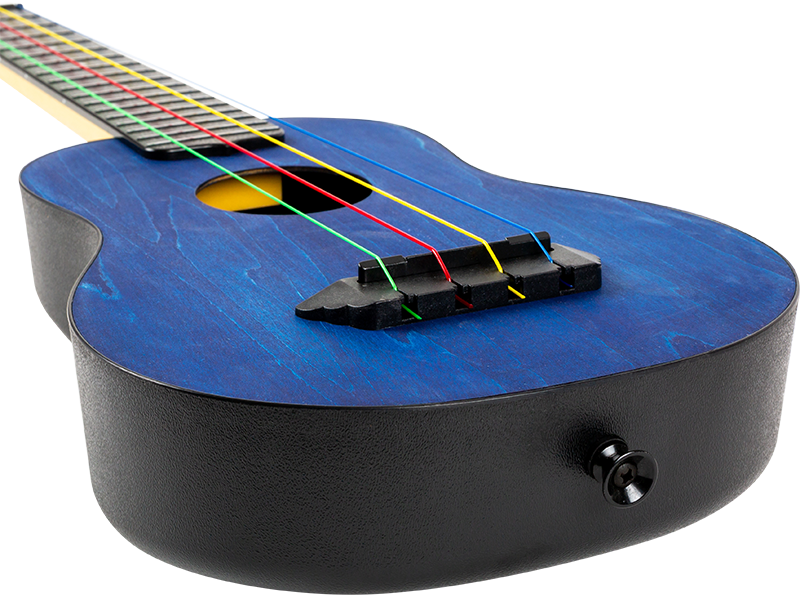 Fasten your seat belts.
A concert neck soprano ukulele was the ideal choice for schools: a body that any student could hold, with a concert neck offering a little more room to players of any age.
Should the rounded back of the ukulele ever slip on a player, the ukulele has a strap button to allow for a strap.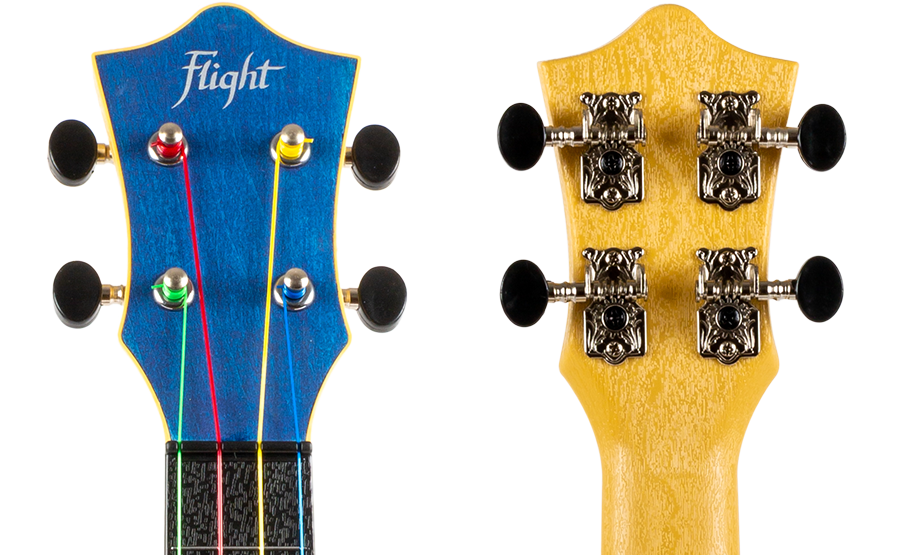 It all starts with the head.
Good-looking and easy to tune.
Headstock design is an integral part of our identity. The headstock veneer is made of linden and matches the color of the top. All Flight ukuleles feature a carefully-designed headstock fitted with geared tuners that will always stay in tune.
If you haven't noticed the colored strings, they are Aquila Kids Strings, specially designed to help students learn and teachers teach.  The strings are colored versions of the industry standard Aquila Super Nylgut strings.  In addition, every KIDZ ukulele includes an extra set of Kids Strings to help schools sustain their programs and to stretch their budgets.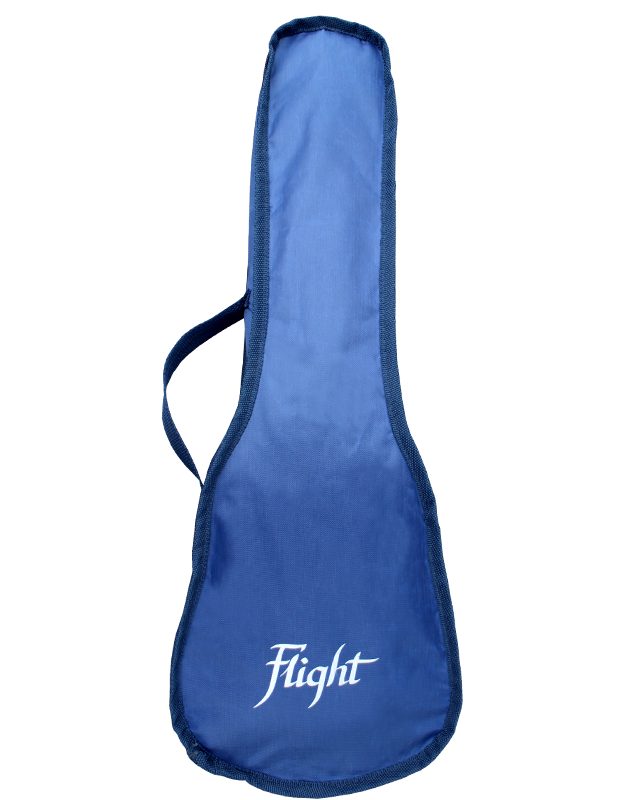 Denim Style
Flight Travel Ukuleles feature a cool blue light gig bag, which is the perfect accessory for a travel ukulele.  It doesn't add much weight, makes the ukulele easier to carry with its included strap, and keeps the strings out of harm's way.
In an educational setting, the light bags can be left on the ukulele while they hang in a classroom, or the bags from a set of ukuleles can be easily stored in a plastic tub.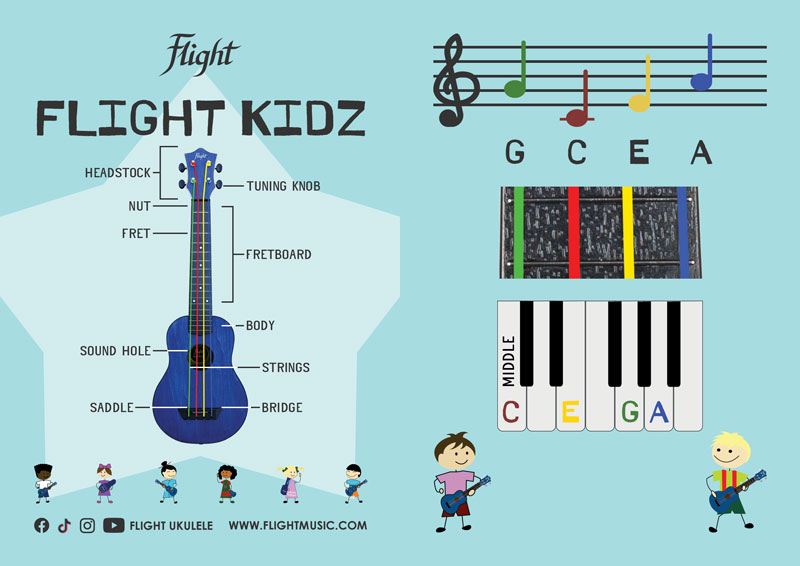 Instructional booklet
The TUSL-KIDZ includes a special start-up booklet which teachers (or individual) players) can use to help their students play their very first songs.
Flight offers a KIDZ poster which can be downloaded and printed at large scale for a teacher's music room.  You can download the poster here.
A cool sticker pack from Flight is also included in the package.
Specifications
Every tiny detail matters.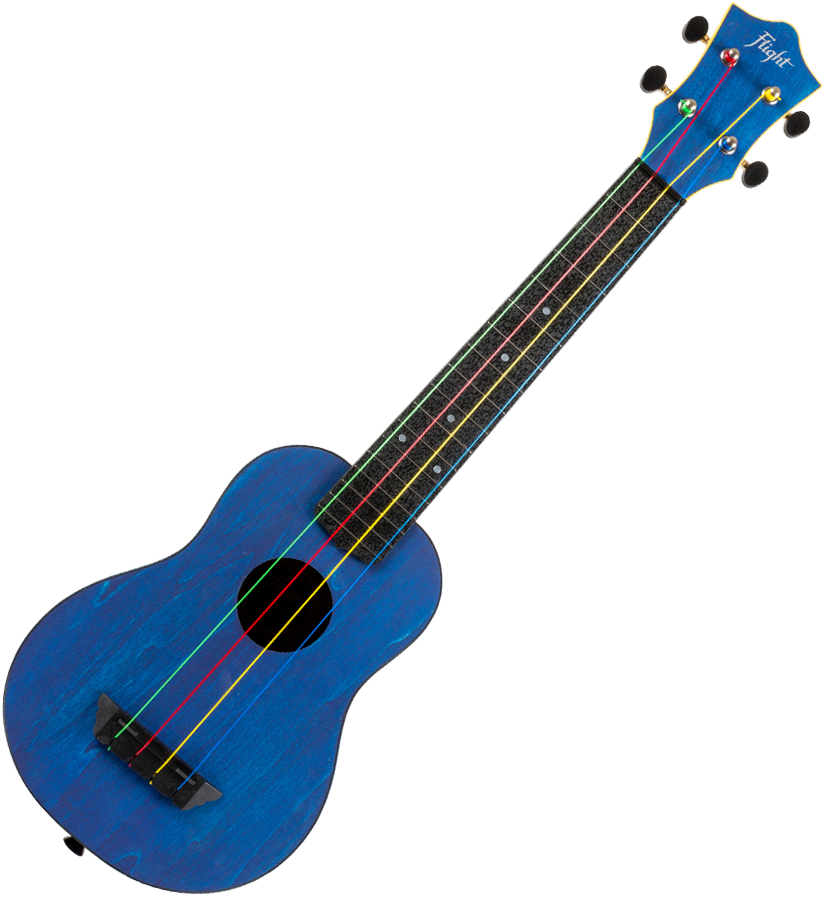 Body
Scale: Concert (17 frets)
Top: Laminate Linden
Back & Side: ABS
Bridge: ABS
Color: Dark Blue
Strings: Aquila Kids Strings
Strap Button: Yes
Neck
Neck: ABS
Fretboard: ABS
Nut & Saddle: ABS
Nut Width: 36,6mm
Other
Position Markers: 5th, 7th, 10th and 12th frets.
Premium Features: Zero Fret, Wooden Top, Arched back, Open Geared Tuners, ABS Fretboard, Side Dots, Strap Button, Aquila Kids Strings.
This instrument is also available in various colors.
In Action
Meet the TUSL-KIDZ – the ultimate school ukulele!