Flight Voyager Electro-Acoustic Concert Ukulele
399,00 €
A Voyager is a restless traveller, always looking for new, uncharted experiences. Voyager is also a stunning Concert-sized ukulele with a solid spruce top and solid acacia back and sides.
It has a comfort edge for comfortable playing, a beautiful abalone rosette and a unique headstock shape. Its punchy sound will leave you speechless, with a voice that is as beautiful as its high gloss finish.
Description
Flight Voyager Concert
Electro-Acoustic All-solid Concert Ukulele with armrest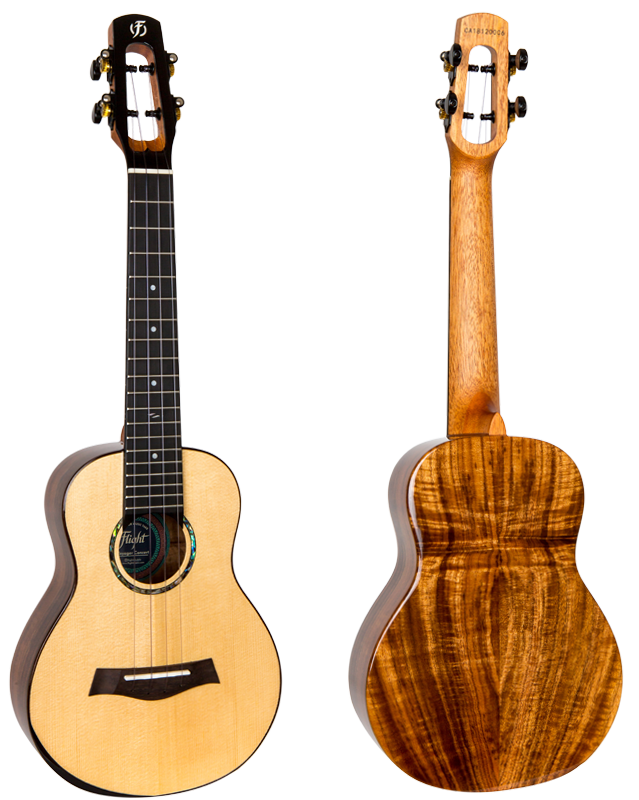 Let Your Music Take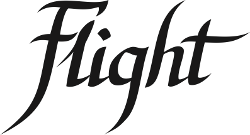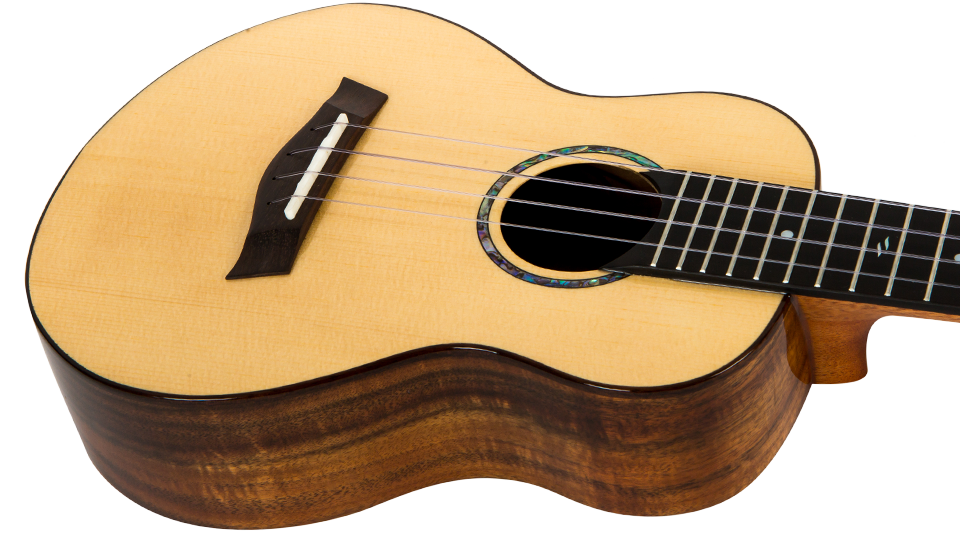 Light and Dark
Highest-grade Spruce and Acacia
Spruce doesn't have any of the wild and beautiful patterns of other exotic woods but it is an unassuming stalwart for some of the richest tones you can get on a solid wood instrument. Married with solid acacia for the back and sides, we have used a perfect combination of these woods that is favoured by some of the worlds best luthiers.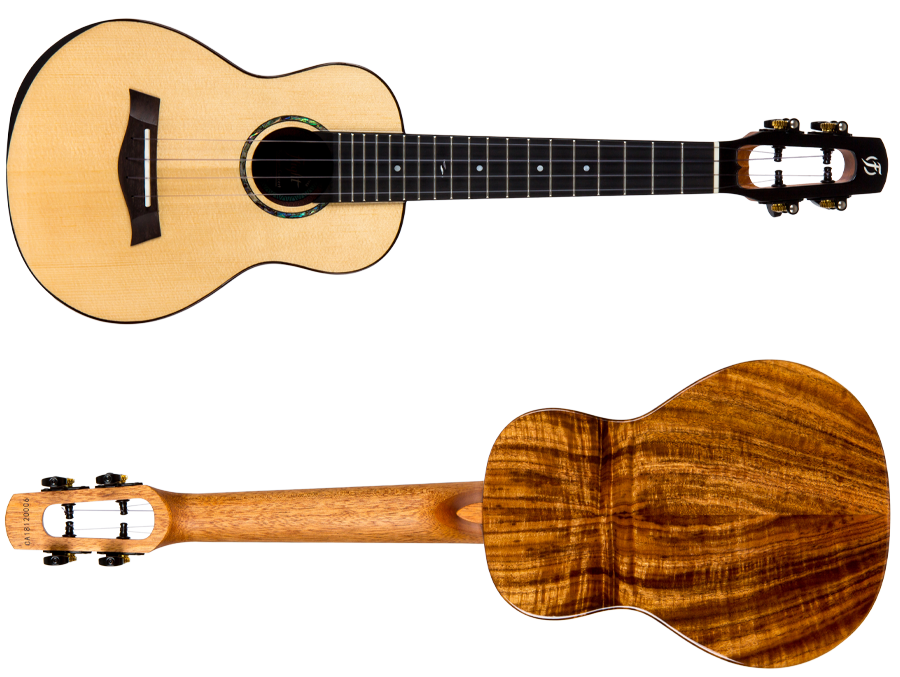 Be Sustainable
Tech Ebony is a composite wood used by many high end luthiers. Here at Flight we are great believers in using the right material for the job and we have no hesitation in using composites where we feel it will bring the highest quality to the instrument as well as contribute to global sustainability. Our high end Tech Ebony is a stunning alternative to rosewood which our flagship Royal Series is well deserving and means you can travel the world without the stress of CITES certification.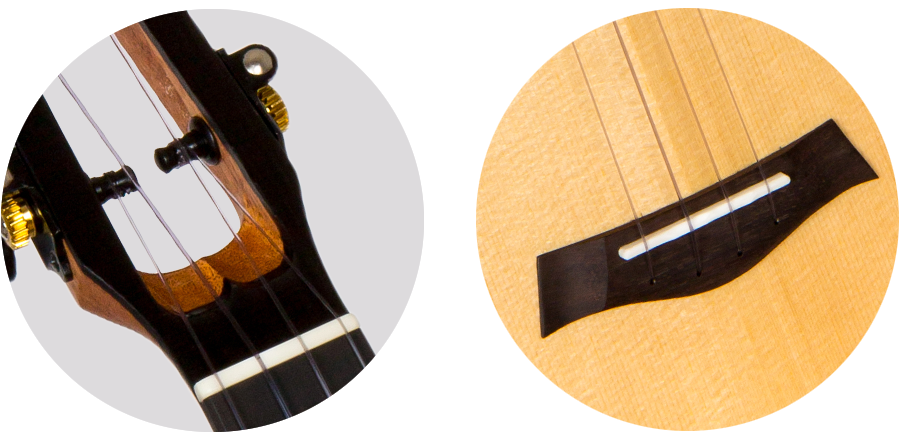 Infinite sustain
The use of a string-through bridge is one of the latest ukulele trends. It makes the top resonate better, due to strings being attached directly through the top soundboard, and not to the bridge. Changing the strings might seem a bit confusing at first, but actually it is easier and we are going to upload a tutorial on our Youtube channel really soon. D'Addario strings have recently been rising in popularity and after lots of tests we decided to feature them on our Royal series.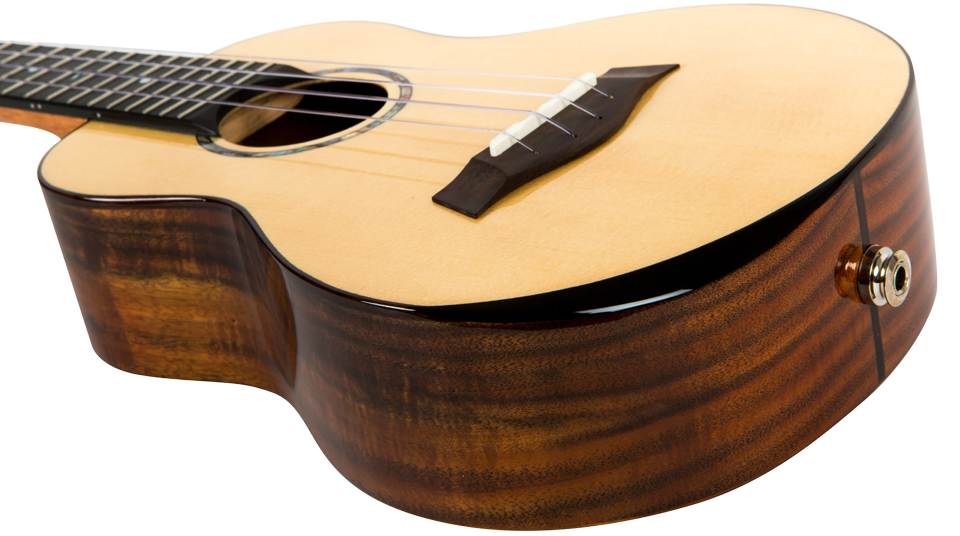 Everything for the Comfort
An ebony armrest was designed to provide a smooth surface for your playing arm to rest on, making this ukulele as comfy as a Victorian couch, but looking as modern as a Flight ukulele should be.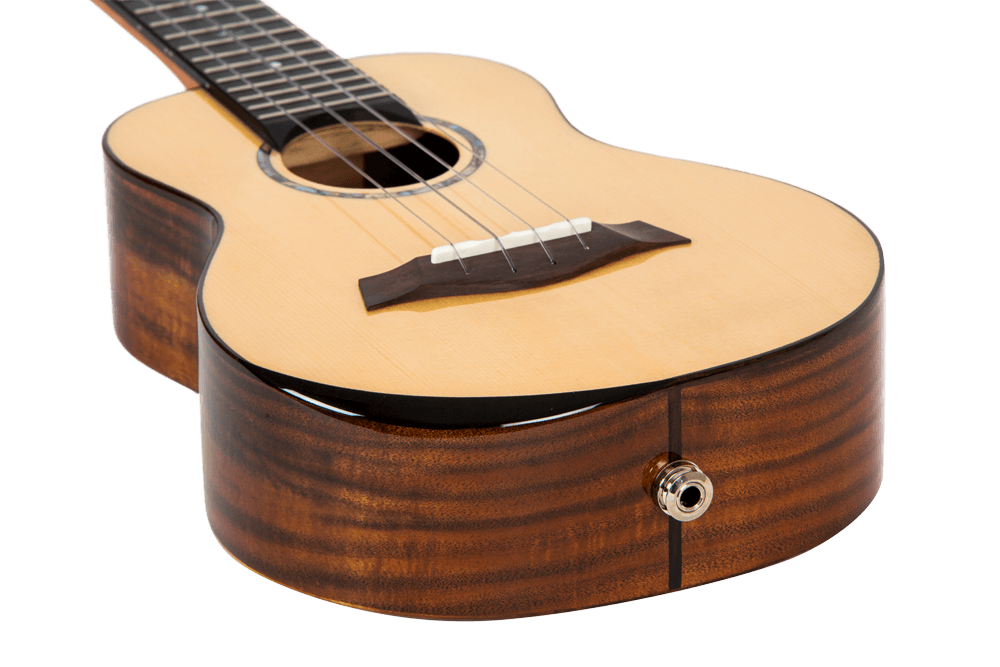 Invincible yet mighty.
Artec PP404U Passive Piezo System
Most of serious ukulele brands use passive piezo pickup, which is why for our higher-end models we decided to shift from using EQ system to a passive piezo. It makes the ukulele lighter and more balanced, eliminates the unwanted string rattle and provides as a strap button… What more can you ask for?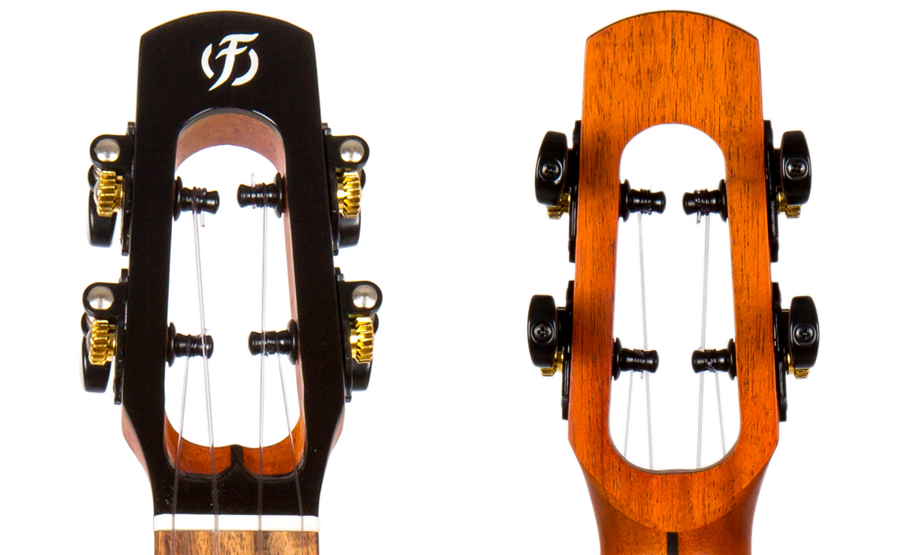 A Fresh, New Look.
We wanted our new headstock to be bold and striking, infusing innovation into all the benefits of a slotted headstock. Its round, airy shape not only looks amazing, it also makes the headstock lighter than most. You will certainly be turning heads with this one.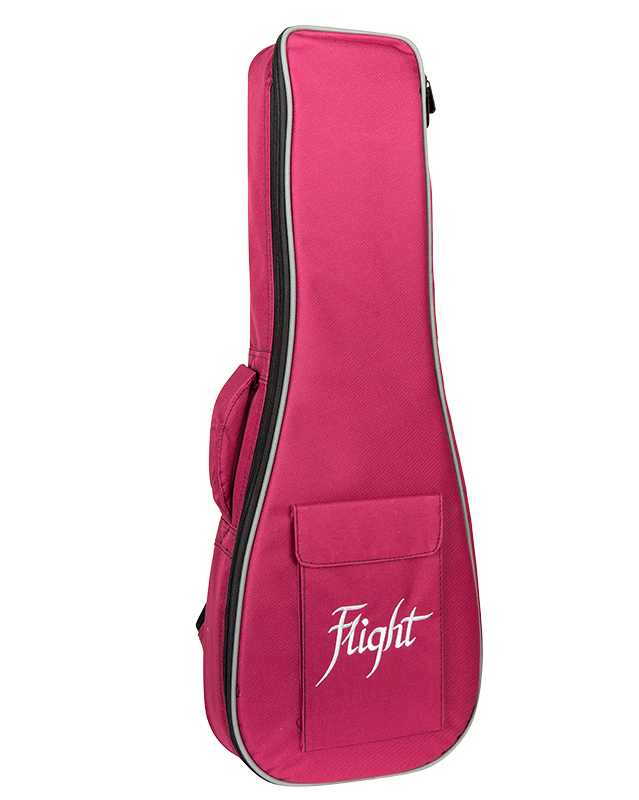 Only For The Best
While our signature beige colour has already become legendary, we wanted something different for this series, which is why we went for a Burgundy Red with a purple infusion. Associated with royalty, this regal colour adds a final touch to our Royal Series. 20mm padding is thick and ensures good protection for your uke.
Specifications
Every tiny detail matters.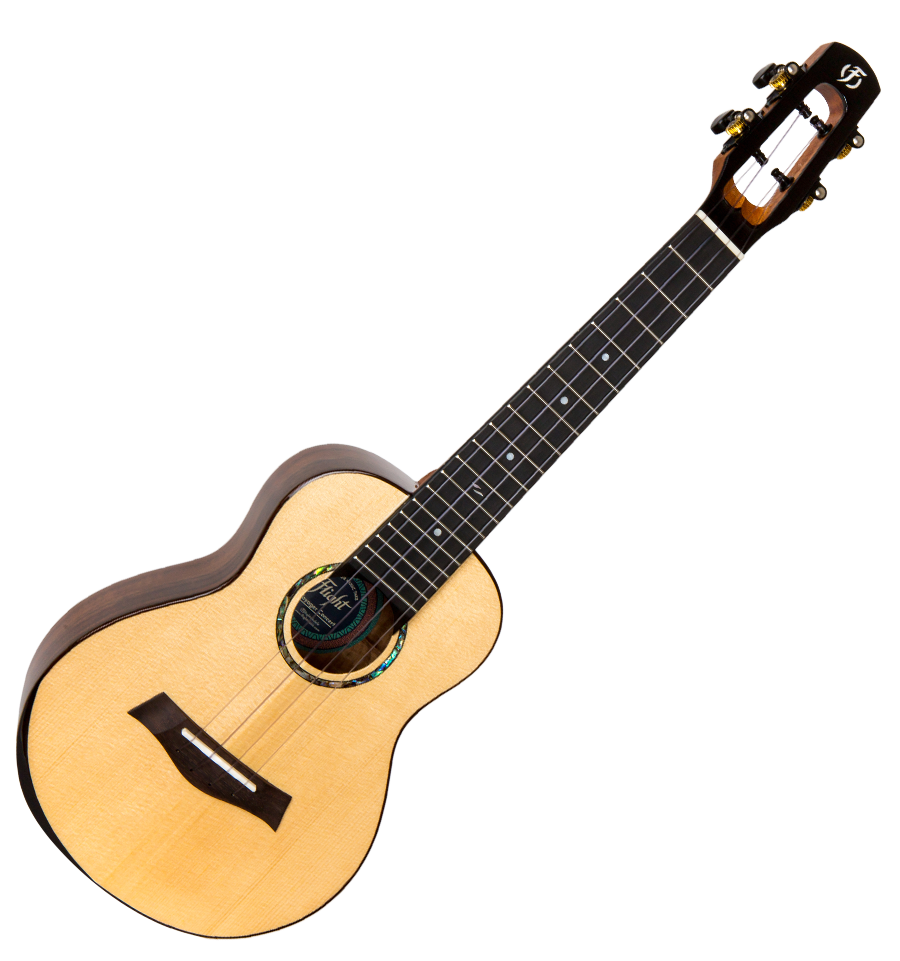 Body
Body Shape: Concert (18 frets)
Top: Solid Spruce
Back & Side: Solid Acacia
Bridge: Tech Ebony
Strings: D'Addario
Neck
Neck: African Mahogany
Fretboard: Tech Ebony
Nut & Saddle: Bone
Nut Width: 36mm
Pickup
Artec PP404U Passive Piezo System
Other
Offset Position Markers: 3th, 5th, 7th, 10th, 12th and 15th frets.
Premium Features: Offset position markers, Scalloped cutaway, Acacia fretboard, Unique headstock, String-through bridge, D'Addario strings
20mm padded gigbag included.