I started playing ukulele in November 2018 with a book and the internet. I taught myself and never took a professional lesson and so I know the problems beginners often face. As a professional dancing teacher, teaching is familiar to me and I bring my teaching experience to bear on my ukulele tutorials so that they are easy to follow.
I love every style of music, so it is always fun to take tutorial requests from my followers!
I am proud to be a flight artist because I really love Flight products and knowing that Flight believes in me and my work is the greatest reward!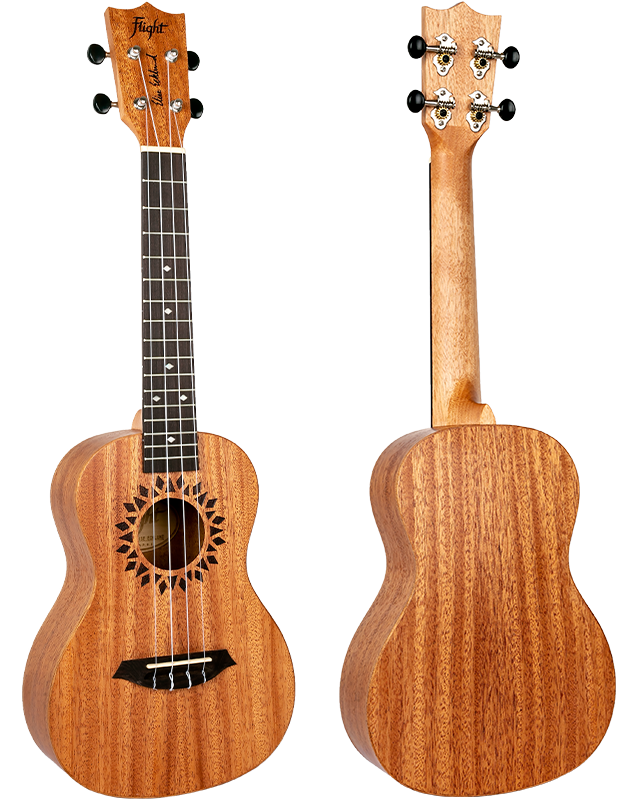 A classy ukulele with a warm, happy sound. The rosette design pairs perfectly with the diamond shaped markers on the fretboard. This mahogany uke is a great choice whether you are just starting out or if you have been playing for years. We partnered with Elise Ecklund to design this instrument to be something special for everyone who will practice, write, play, and perform with it.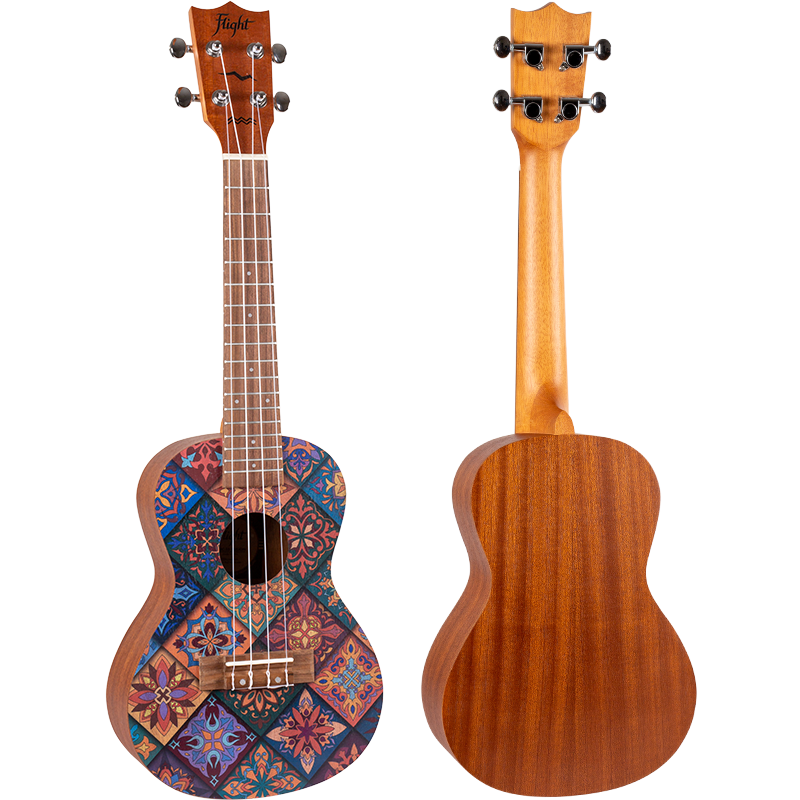 The Flight AUC-33 Fusion is a classy, mystical and prestigious ukulele that is ideal for celebrities, big shots, and royalty–or for anyone that wants to feel like they are on top of the world.  Match the ukulele with a designer bag or simple linen tote bag, and you will look classy in any situation.
At Flight, we love to use colors and attractive designs, so we decided to explore adding incredible designs to our mahogany ukuleles. These ukuleles combine the worlds of fashion and music. We haven't sacrificed quality for the looks or taken any shortcuts in creating these instruments.  The result is astonishing: gorgeous ukuleles with a warm and strong sound that won't break the bank.  And like all Flight ukuleles, every Art Series ukulele includes a fantastic Flight gig bag!