Tyler Austenfeld is the founder of TenthumbsPro, a digital music instruction brand that has provided a wide range of musical knowledge to thousands of beginning musicians around the world through tutorials and further online resources.
Tyler has collaborated with Flight Ukulele to create a digital playlist that covers a series of tutorials on the basics of playing an electric ukulele, which is called Solid Body Electric Uke Series. This series is incredible, and is the perfect tool for any acoustic ukulele player to learn how to adapt their playing to a solid body electric ukulele, like the ones that make up the Flight Rock series!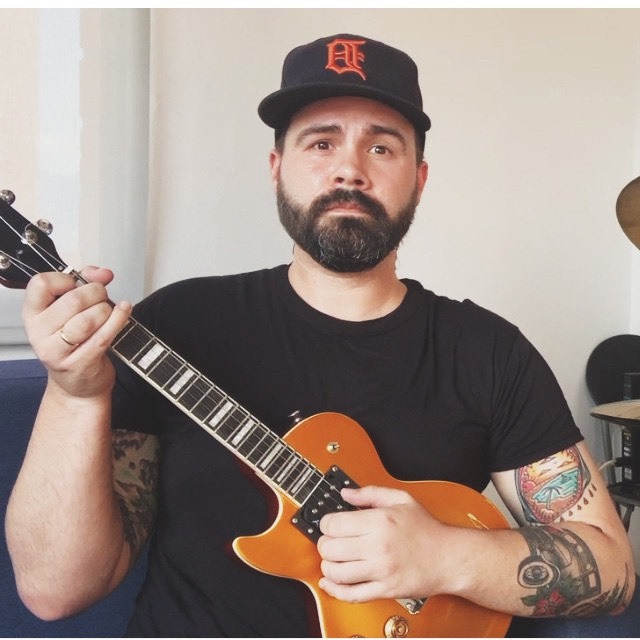 Get ready to rock! The Flight Centurion, Vintage Gold, Solid Body Tenor Ukulele is a single cutaway steel string electric ukulele, offering the tonal possibilities of a true electric ukulele from the trusted name of Flight Ukulele. The ukulele itself is a thing of beauty, featuring a vintage gold top with rich mahogany body and neck. The ukulele features a bound fretboard, cream binding, adjustable bridge, hardtail fixed bridge, and dual humbucker pickups each with its own set of controls for volume and tone, plus a three way switch. With its classic looks and fantastic sound, you will be ready to rock in any venue, as well as to add any effect pedals, or stompboxes to your final amplified sound.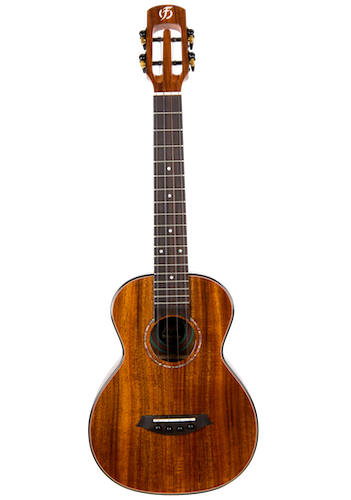 Allow us to unmask the Flight Phantom!  It is a tenor scale, all-solid acacia ukulele with a unique slotted headstock and an ebony fretboard. The Phantom will turn heads and intoxicate your senses with its sweet, enchanting sound. This instrument is packed with premium features–including a pickup–at an amazing price.

Baritone ukuleles generally use the tuning from the top four strings of a guitar (DGBE), and offer a tone that is lower, warmer, and more rounded than smaller scale ukuleles.  Like all of the instruments in the Royal Series, the Flight Fireball is named after a well-known jet airplane. The Flight Fireball EQ-A Baritone features a solid mango body with dyed maple appointments, including a rosette, comfort edge, and scalloped cutaway. The mango tree, most popular for its tasty fruit, also serves as a stunning tone wood, in both appearance and sound.  Mango has a sweet sound (pun intended) that is often compared to koa and offers amazing grain patterns found on no other tone wood.  The combination of the larger body with the tonal quality of mango results in a sound that is incredibly lush and warm.