Ukulele Simon is a singing / beatboxing ukulele entertainer from Norwich, England, who from a young age was labelled as a natural performer, so becoming a musician seemed to be the best option.
He started as a drummer at the age of 11 and after years of switching between instruments, he came across the ukulele at 21. Before he knew it he was hooked and begun playing at weddings, pubs, venues, hen parties, picnics, birthdays, campfires and anything else you can think of.
In September 2018 he focused his energy on his social media presence and has amassed 10,000+ followers on Instagram. This spurred the release of his EP "Uke It Loop It", a collection of some of his favourite chart toppers that you definitely wouldn't have heard played on the ukulele before.
His signature sound comes from the using effects such as wah-wah, distortion and reverb alongside beatboxing, singing and thumping a stomp box. All of this is coupled with a high energy performance that is guaranteed to have you singing along. With a repertoire of over 200 songs, ranging from Stevie Wonder to The Prodigy, there is nothing this man won't try on the ukulele, just you wait and see.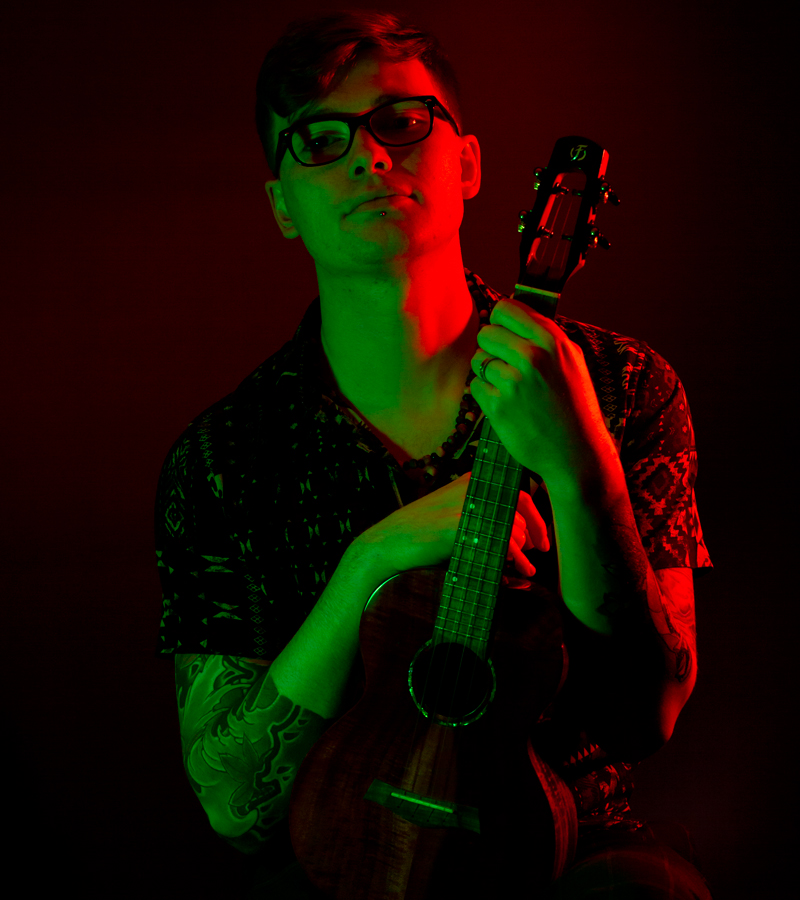 Warning: wild and free, only to be handled by true thrill seekers!  The Flight Mustang is a tenor-sized, all solid acacia ukulele.  It is packed with unique features: intricately designed side sound hole, scalloped cutaway, offset dots on an acacia fretboard, D'Addario strings, pickup, and a unique and captivating headstock.  It's not just a ukulele…it's a Mustang.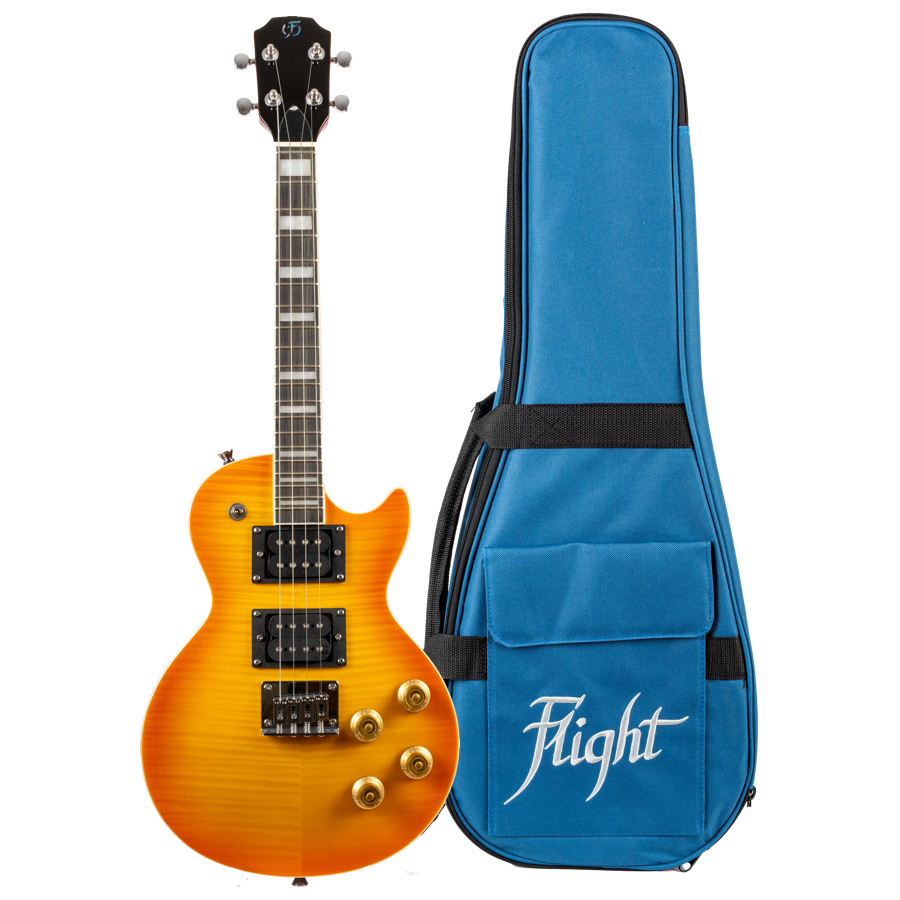 Get ready to rock! The Flight Centurion, Vintage Gold, Solid Body Tenor Ukulele is a single cutaway steel string electric ukulele, offering the tonal possibilities of a true electric ukulele from the trusted name of Flight Ukulele. The ukulele itself is a thing of beauty, featuring a vintage gold top with rich mahogany body and neck. The ukulele features a bound fretboard, cream binding, adjustable bridge, hardtail fixed bridge, and dual humbucker pickups each with its own set of controls for volume and tone, plus a three way switch. With its classic looks and fantastic sound, you will be ready to rock in any venue, as well as to add any effect pedals, or stompboxes to your final amplified sound. Flight Electric Ukuleles represent great value and high quality–so buy yours today and take Flight on your electric journey!

The baritone is the largest standard size of the ukulele family.  Baritones are usually tuned like the four top strings of a guitar, and many guitarists find it easier to transition to a baritone ukulele.  Due to its size (74 cm), baritones have a very warm, responsive sound similar to a classical guitar.   The DUB38 has an attractive look and a sound you'll never grow tired of hearing.  With its warm sound, low maintenance, and flawless intonation, the DUB38 is a perfect instrument for a beginners and seasoned players alike, and the pickup means that you are ready to perform on stage at a moment's notice.