"Ukelele4U and Music for Everyone! I want to introduce as many people as possible to the ukulele and to music. So that everyone can experience how wonderfully relaxing, fun, inspiring and great Playing Ukulele is! And that it just makes you happy!"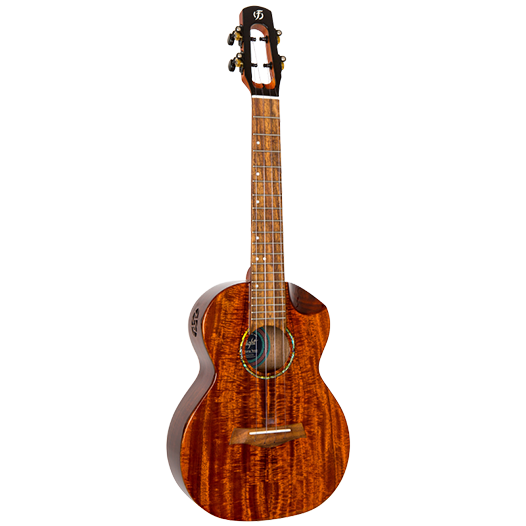 Flight Mustang EQ-A Tenor Ukulele
Electro-Acoustic all-solid tenor ukulele
Warning: wild and free, only to be handled by true thrill seekers!  The Flight Mustang is a tenor-sized, all solid acacia ukulele.  It is packed with unique features: intricately designed side sound hole, scalloped cutaway, offset dots on an acacia fretboard, D'Addario strings, pickup, and a unique and captivating headstock. It's not just a ukulele…it's a Mustang.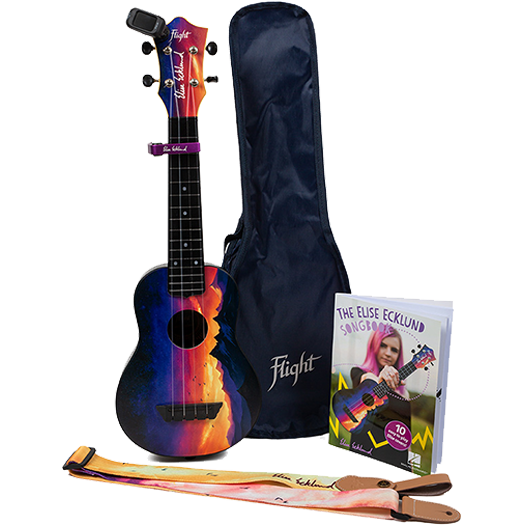 Flight TUS-EE Sunset Pack
Signature Travel Soprano Ukulele Bundle
The Elise Ecklund Signature Travel Soprano Ukulele Bundle includes the incredibly popular Elise Ecklund Signature Sunset Ukulele, the Flight FTC-33 electric tuner with color display, the Elise Ecklund Signature Ukulele Strap, the Elise Ecklund Signature Capo, and a gig bag. Additionally, the bundle includes the Elise Ecklund Songbook, which has been published in collaboration with the world's largest music publisher, Hal Leonard. Flight wants you to be the best player you can be and to share your talent with the world. This bundle is one of the best ukulele packages that we offer, and we are excited for you to learn how to play ukulele, grab your camera, and share your talents with the world, just like Elise Ecklund.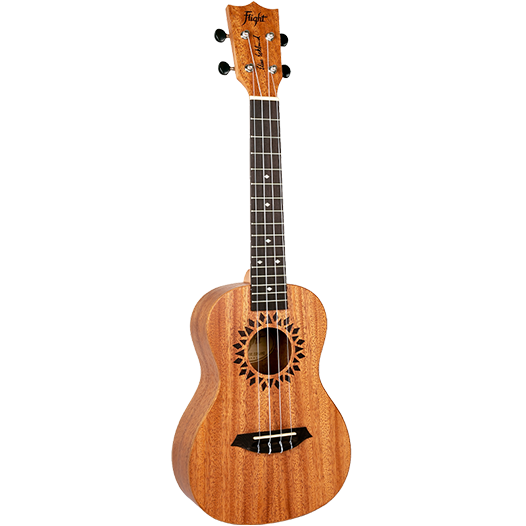 Flight Elise Ecklund Signature
A classy ukulele with a warm, happy sound. The rosette design pairs perfectly with the diamond shaped markers on the fretboard. This mahogany uke is a great choice whether you are just starting out or if you have been playing for years. We partnered with Elise Ecklund to design this instrument to be something special for everyone who will practice, write, play, and perform with it.