"Ukelele4U and music for everyone. Playing ukulele is so much fun!"
Redefining the Ukulele: Meet Musician Evelyn
Meet Evelyn, a talented musician and ukulele player who has captured the hearts of ukulele enthusiasts all over the world with her incredible ukulele covers. With a passion for music and a love for the ukulele, Evelyn has created a vast array of content that showcases her impressive skill and artistry on the ukulele. From beautifully crafted covers of popular rock songs to unique arrangements of modern hits, Evelyn's videos highlight her creativity and her ability to make each song her own. Her infectious enthusiasm and joyful energy make each video a delight to watch, and her talent on the electric ukulele is truly awe-inspiring.
As a member of your Flight Crew community, Evelyn has been an important contributor, sharing her knowledge and expertise with other ukulele enthusiasts. Her willingness to help and inspire others has made her a beloved figure in the ukulele community, and her presence is greatly appreciated.
Whether you're a seasoned ukulele player or just starting out, Evelyn's videos are a must-watch. Her passion for the ukulele shines through in every video, and her musical talent on the electric ukulele is truly exceptional. We are fortunate to have Evelyn as a member of our Flight Crew community and look forward to her continued contributions to the world of ukulele music.
Do you want to learn how to play the ukulele?
For lots of Ukulele Tutorials, please check Evelyn's website and social media:
Evelyn's Flight ukuleles: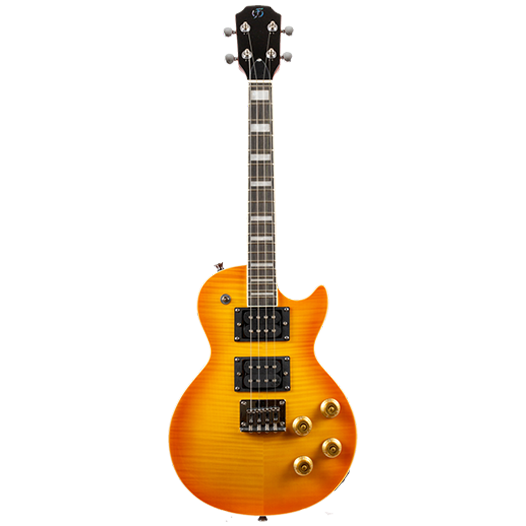 Flight Centurion Vintage Burst Electric Ukulele
Tenor Solid Body Electric Ukulele
The Flight Centurion, Vintage Burst, Solid Body Tenor Ukulele is a single cutaway steel string electric ukulele, offering the tonal possibilities of a true electric ukulele from the trusted name of Flight Ukulele. The ukulele itself is a thing of beauty, featuring a vintage burst flame maple veneer top with rich mahogany body and neck. The ukulele features a bound fretboard, cream binding, hardtail fixed bridge, and dual humbucker pickups each with its own set of controls for volume and tone, plus a three way switch. With its classic looks and fantastic sound, you will be ready to rock in any venue!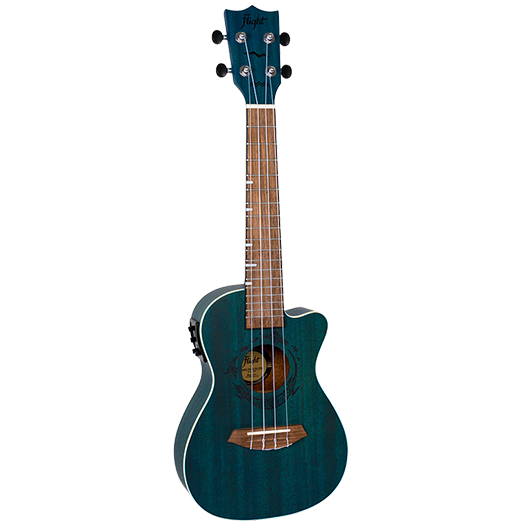 Flight DUC380 CEQ Topaz Ukulele
Electro-Acoustic Concert Ukulele
This ukulele sings and sends you on a journey up and down the entirety of the fret board like a seasoned explorer. The concert size brings the best of both worlds into one instrument. With a built-in pick up and a cutaway, this ukulele will be the workhorse that weathers all the storms and keeps you floating with adulation from your audience.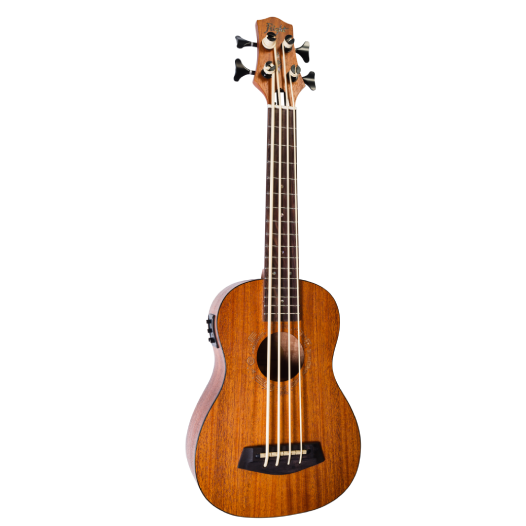 Flight DUBS Electro-Acoustic Bass Ukulele
Electro-Acoustic Bass Ukulele
Get ready to rumble with Flight's new bass ukulele! The DUBS is a wonderful addition for both ukulele ensambles and pop bands alike, since it tunes just like a regular bass guitar—but it's half the size! Crafted in mahogany and featuring an active pickup, Flight's bass ukulele is a versatile little beast that will delight bass players of all ages.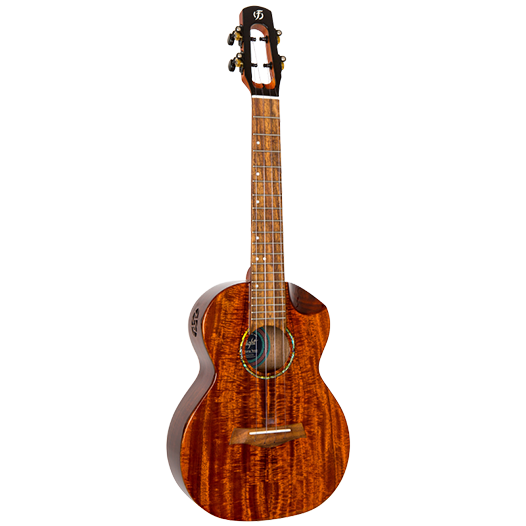 Flight Mustang EQ-A Tenor Ukulele
Electro-Acoustic all-solid tenor ukulele
Warning: wild and free, only to be handled by true thrill seekers!  The Flight Mustang is a tenor-sized, all solid acacia ukulele.  It is packed with unique features: intricately designed side sound hole, scalloped cutaway, offset dots on an acacia fretboard, D'Addario strings, pickup, and a unique and captivating headstock. It's not just a ukulele…it's a Mustang.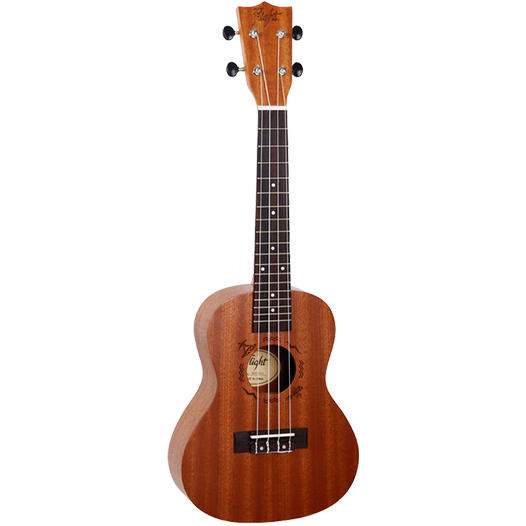 Flight NUC310
Small in size, big in sound. Light, affordable, and packed with premium features, the NUC310 is one of the best entry-level ukuleles on the market today. Thanks to its warm sound, low maintenance, and flawless intonation, the NUC310 is a perfect instrument for a beginner and a quality addition to any ukulele collection.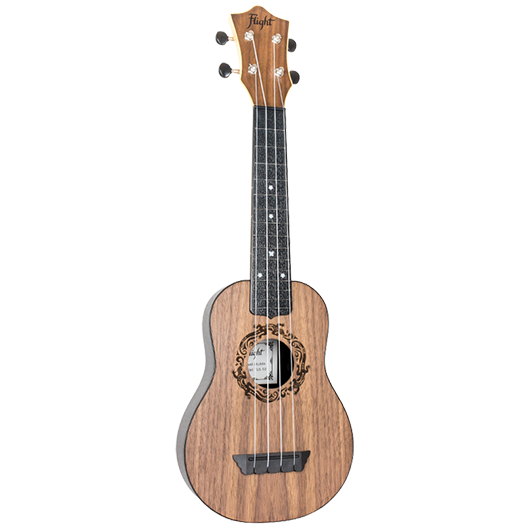 Flight TUS50 Salamander
Plastic Fantastic! Conventional wisdom will say that plastic ukuleles are cheap, low-quality substitutes for "the real thing". Well, it's time to kick conventional wisdom out the door! With a body built unapologetically from plastic and a laminate linden top, the sound quality of these ukuleles will blow you away, and their durability will make them Keith Richards' instrument of choice after Armageddon hits. These ukes are perfect for rainy festivals, cramped overhead lockers, moody teenagers, and ukulele teachers working with young children.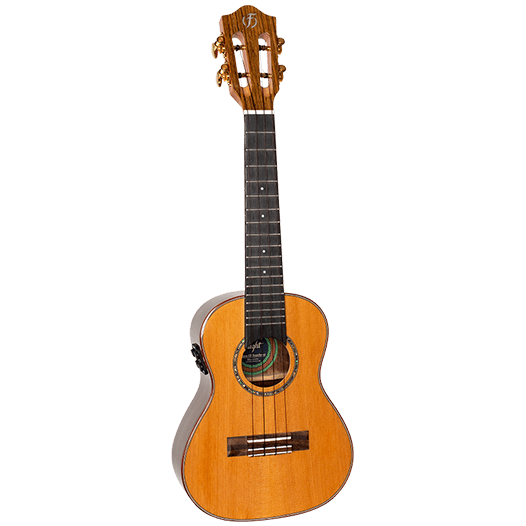 Flight Diana CE Soundwave
Electro-Acoustic Concert Ukulele
The Flight Diana Soundwave Concert Electro-Acoustic Ukulele combines the incredible Flight Diana Concert Ukulele with the Flight Soundwave Pickup System.  The Flight Diana Concert, a member of the Flight Princess Series, features a solid cedar top with laminate walnut back and sides.  The amazing Flight Soundwave Pickup System adds acoustic or amplified effects, with or without plugging in–complete control of the effects is located on the ukulele itself.  Finally, every Flight Diana comes with a bone nut and saddle, Worth Brown fluorocarbon strings, and the Flight Deluxe Gig Bag.