"Ukelele4U and music for everyone. Playing ukulele is so much fun!"
Make Music Day on June 21st, presented by Flight Crew!
Check this: 12 Hours of Livestream Ukulele Tutorials for Everyone to Join (for free).
Want to learn more of the BLUES on your uke? [with PDF] Check out my tutorial at 18:00 CET (12:00 PM EDT)
Let's take a musical Flight to great popsongs!
Evelyn makes ukulele tutorials with a lot of passion and she and Flight have found each other since September 2020. Besides tutorials Evelyn also likes to play covers of pop songs and share other ukulele related tips and reviews.
Until now, her tutorials were mostly in Dutch, but because of the demand, her videos will regularly be in English as well.
Evelyn's motto is to present the ukulele as an all-round instrument for pop music. She uses all the experience she has gained from childhood playing the guitar to create cool ukulele arrangements for pop songs.
She loves to play the high-quality, looking and sounding ukuleles of Flight. Currently she plays the Flight Mustang, Flight NUC310, Flight TUS50 walnut and recently also the Flight Diana Soundwave concert and of course the mighty Centurion.
We certainly share Evelyn's motto that playing ukulele is so much fun!
Do you want to learn how to play the ukulele?
For lots of Ukulele Tutorials, please check Evelyn's website and social media:
Evelyn's Flight ukuleles: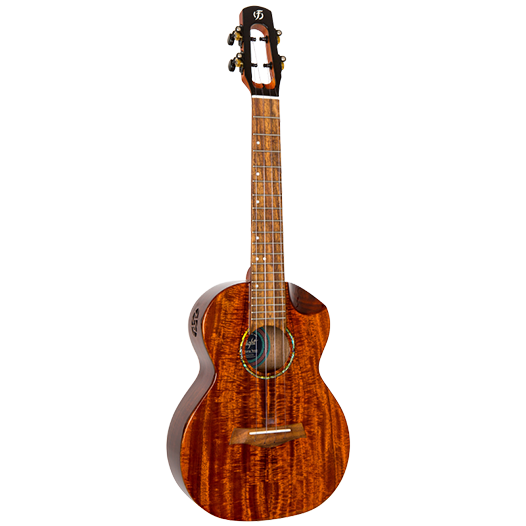 Flight Mustang EQ-A Tenor Ukulele
Electro-Acoustic all-solid tenor ukulele
Warning: wild and free, only to be handled by true thrill seekers!  The Flight Mustang is a tenor-sized, all solid acacia ukulele.  It is packed with unique features: intricately designed side sound hole, scalloped cutaway, offset dots on an acacia fretboard, D'Addario strings, pickup, and a unique and captivating headstock. It's not just a ukulele…it's a Mustang.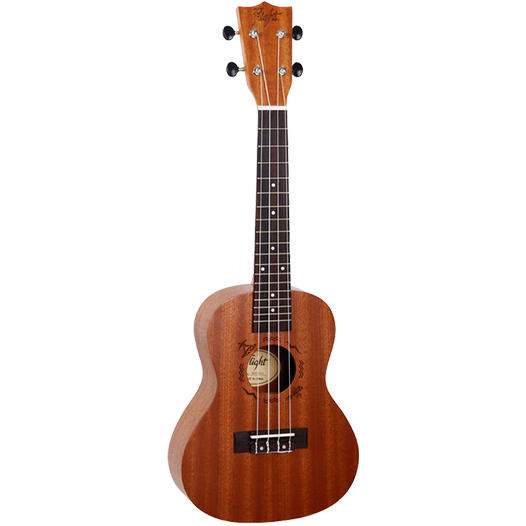 Flight NUC310
Small in size, big in sound. Light, affordable, and packed with premium features, the NUC310 is one of the best entry-level ukuleles on the market today. Thanks to its warm sound, low maintenance, and flawless intonation, the NUC310 is a perfect instrument for a beginner and a quality addition to any ukulele collection.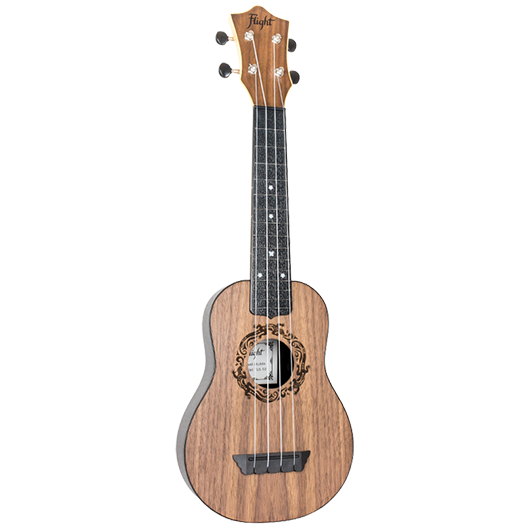 Flight TUS50 Salamander
Plastic Fantastic! Conventional wisdom will say that plastic ukuleles are cheap, low-quality substitutes for "the real thing". Well, it's time to kick conventional wisdom out the door! With a body built unapologetically from plastic and a laminate linden top, the sound quality of these ukuleles will blow you away, and their durability will make them Keith Richards' instrument of choice after Armageddon hits. These ukes are perfect for rainy festivals, cramped overhead lockers, moody teenagers, and ukulele teachers working with young children.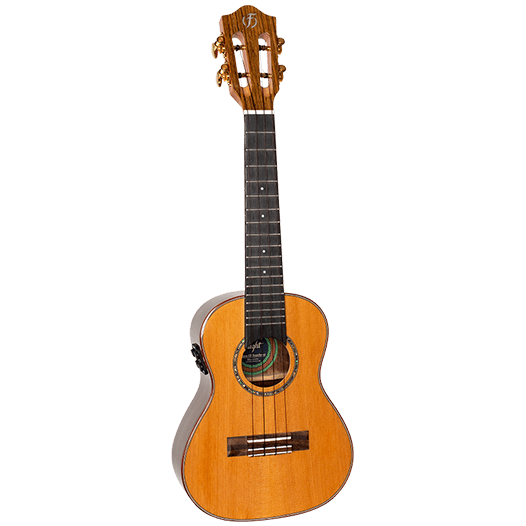 Flight Diana CE Soundwave
Electro-Acoustic Tenor ukulele
The Flight Diana Soundwave Concert Electro-Acoustic Ukulele combines the incredible Flight Diana Concert Ukulele with the Flight Soundwave Pickup System.  The Flight Diana Concert, a member of the Flight Princess Series, features a solid cedar top with laminate walnut back and sides.  The amazing Flight Soundwave Pickup System adds acoustic or amplified effects, with or without plugging in–complete control of the effects is located on the ukulele itself.  Finally, every Flight Diana comes with a bone nut and saddle, Worth Brown fluorocarbon strings, and the Flight Deluxe Gig Bag.