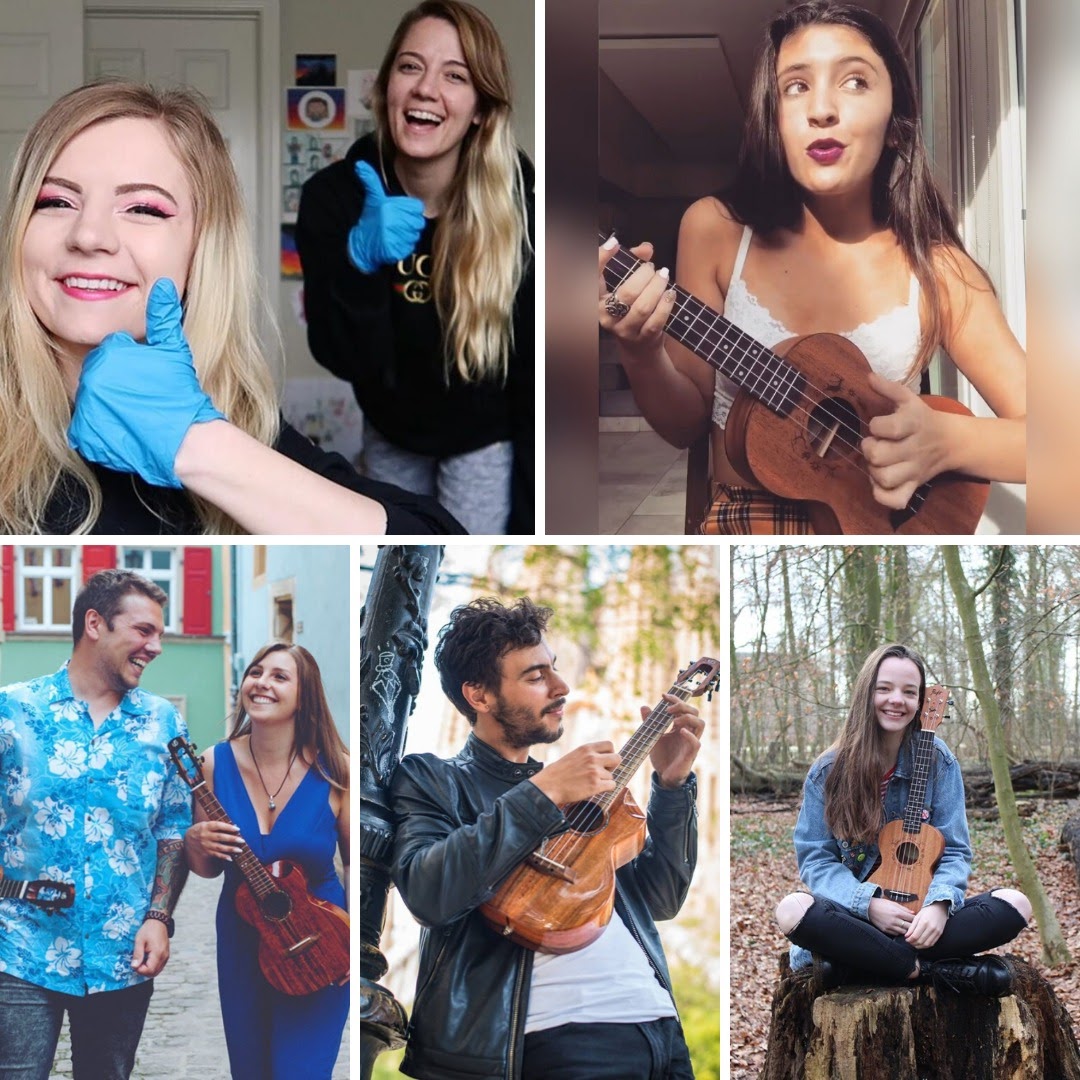 Flight has made an intentional effort to build a community of players and has become a recognized brand throughout the ukulele world.  As a result of that recognition, we are regularly contacted by artists who would like to collaborate with us.
As a company, we continue to refine the instruments that we offer, use social media to support and encourage players of all skill levels, and support a number of ukulele events and activities worldwide.  As we have grown, we have decided to endorse certain artists who exclusively use Flight ukuleles, and we call them the "Flight Crew."  The concept of exclusive artists is not new in the music industry, and this is a natural progression for Flight as it continues to grow.
In addition to exclusively using Flight ukuleles, the Flight Crew is  made up of talented musicians, teachers, and entertainers who share our mission, match our "vibe" and energy, and have a relationship with us that is consistent, loyal, and trustworthy.  While we will continue to work with other artists and personalities from time to time, when it comes to the Flight Crew, we are looking for artists who want more than free ukuleles or financial sponsorships.  Believe it or not, we look at our entire venture as creating an international family, and we see the Flight Crew as leaders and role models in our community.
We love to support the Flight Crew and to provide them with opportunities for performing and teaching.  In 2019, we worked with Dani Usero, Elise Ecklund, the Ukuleleleaves, Anna Damita, Lynn and Bridget at events all over the world.  Beyond these efforts, Flight supported many other events that we haven't widely publicized.
We remain committed to designing great ukuleles that sell for affordable prices, and we will continue to invest in our brand and support the wonderful people that purchase and play our instruments.