Emma (aka. Ukulele Woodshed) is a ukulele player from the UK, based in Spain. Her passion is swing, blues and ragtime from the 20's and 30's and she has a special fondness for the ukulele music of Roy Smeck – 'the wizard of the strings'. She counts Vincent Cortese, himself a student of Smeck, as a mentor and she aspires to be 'a witch of the strings' in the Smeck style.
She also plays in a band called The Lava Birds with fellow jazz lovers Elena Jurado and Yvonne Power and together they arrange vintage tunes from the golden age of swing, mixing lush vocal harmonies and a variety of ukuleles. Many of their songs are inspired by strong women from the jazz and blues era such as Bessie Smith, Trixie Smith, Julia Lee, and Sister Rosetta Tharpe.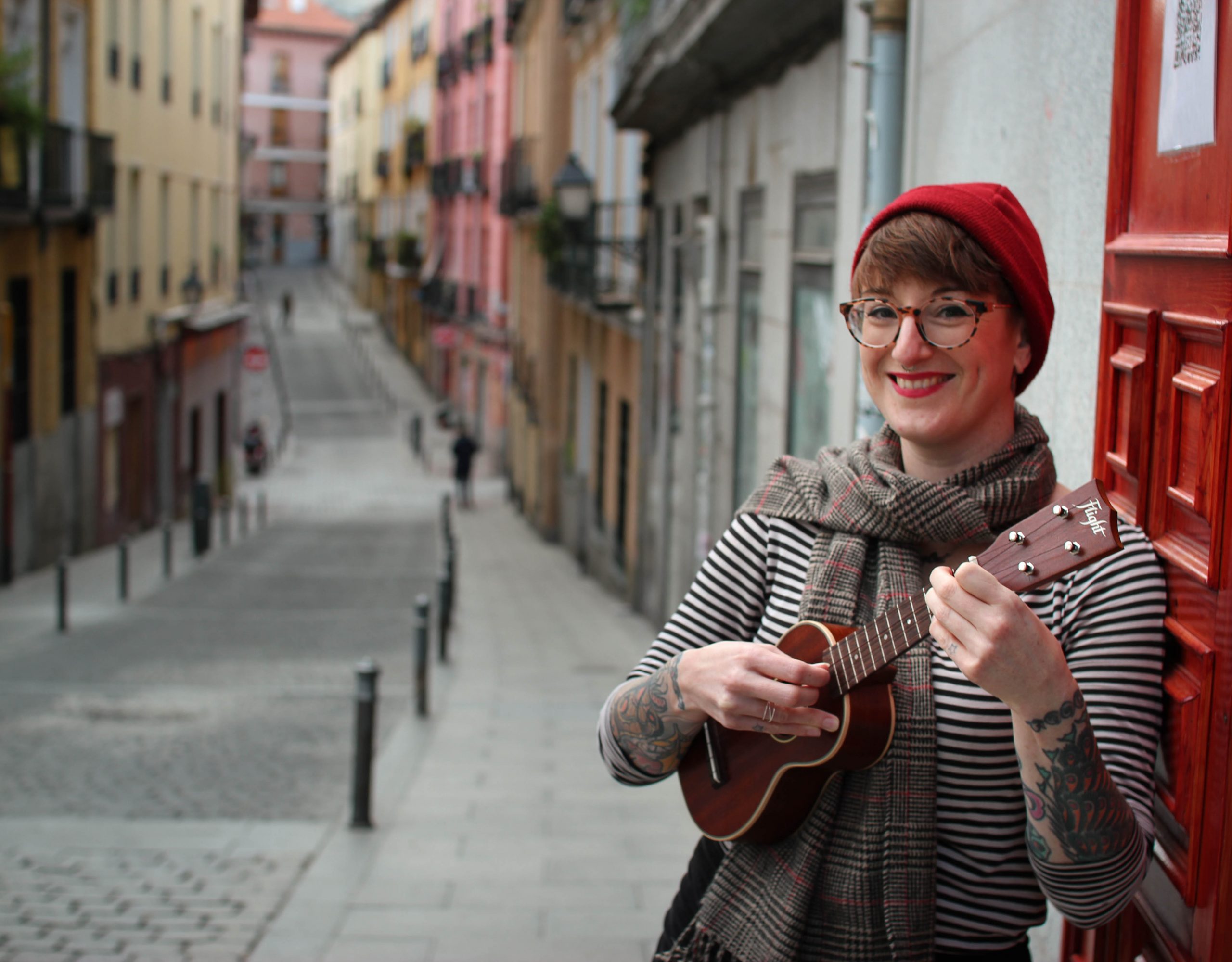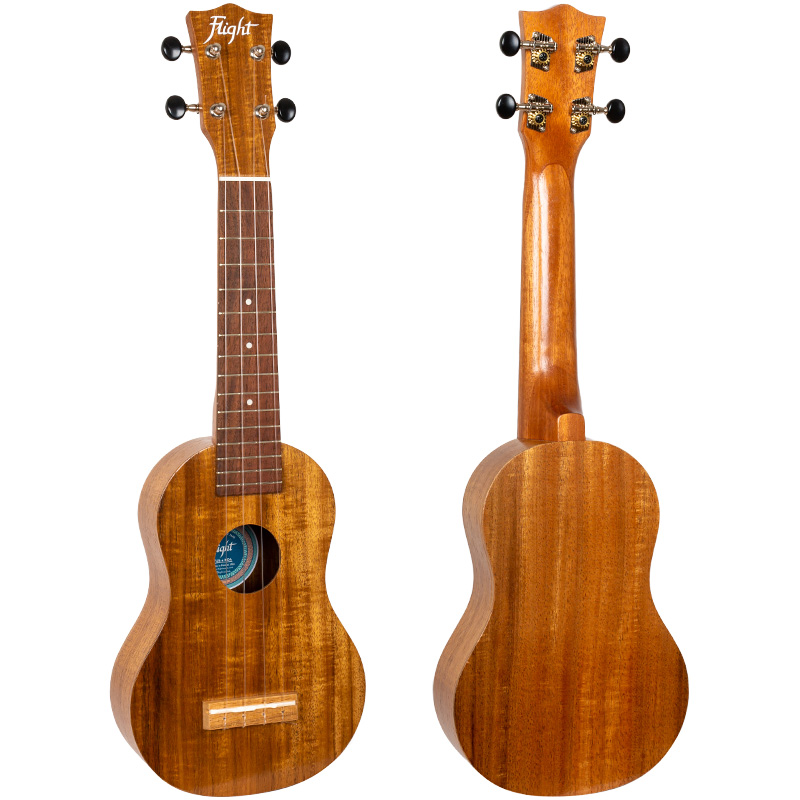 At Flight, we love to bring new features and styling to the ukulele, but we are always aware of the history of the instrument and its roots in Hawaii.  Many players dream of owning a Hawaiian-made ukulele, but are often unable to do so because of the cost of those instruments.  The WUS-4 is built from premium koa laminate imported from Hawaii.   These ukuleles have traditional styling and are built in the classical Hawaiian style.  The koa laminate allows the ukulele to share some of the tonal characteristics of solid koa, while keeping the price accessible to buyers.  The instrument uses Japanese fluorocarbon strings and its sound is exceptional: open, balanced, and brilliant.  As a laminate ukulele, the WUS-4 will put many of its all-solid relatives to shame.   In terms of playability, we have used a slightly wider nut (36mm) with a slimmer neck profile for these Flight ukuleles.   In addition to the looks, sound, and playability, the laminate construction also makes the WUS-4 easier to care for than solid ukuleles. The combination of these features makes these ukuleles a joy to play and listen to.

"Floating, falling, sweet intoxication…" © Phantom of the Opera
Allow us to unmask the Flight Phantom!  It is a tenor scale, all-solid acacia ukulele with a unique slotted headstock and an ebony fretboard. The Phantom will turn heads and intoxicate your senses with its sweet, enchanting sound. This instrument is packed with premium features–including a pickup–at an amazing price.