Natural Series
Light, affordable, and packed with premium features, Flight Natural Series are the best entry-level ukuleles in the market today. Natural series offer all four ukulele sizes – that is, from small to large: soprano, concert, tenor and baritone. Thanks to its warm sound, low maintenance, and flawless intonation, any uke in this series is a perfect instrument for all beginners, while also a quality addition to any larger ukulele collection. Grab yours and get plucky!

FLIGHT NUS310

Specifications
Every tiny detail matters.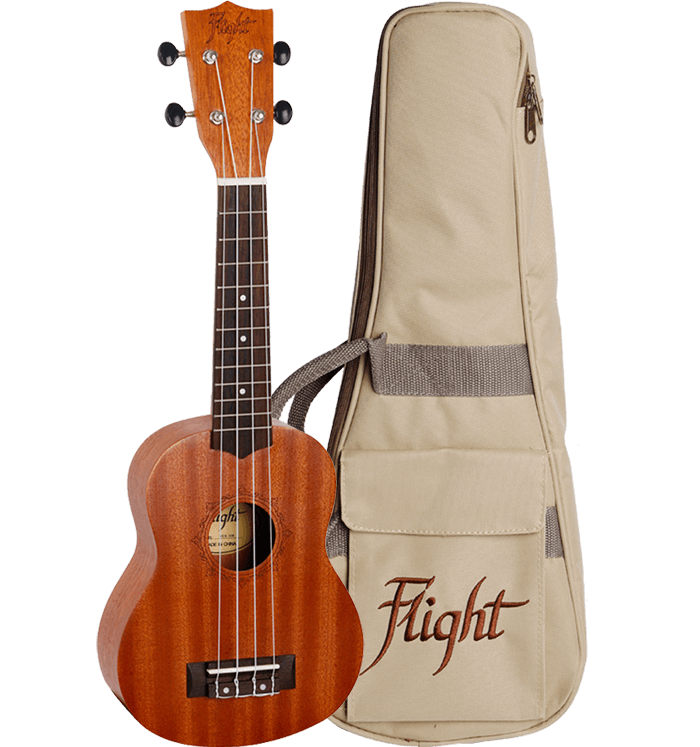 Body
Top: African Sapele
Back & Side: African Sapele
Bridge: Walnut
Neck
Neck: African Okouma
Fretboard: Walnut
Nut & Saddle: Bone
Other
Premium Features: Arched back, Open Geared Tuners, Laser Engraved Rosette, Quality Strings, Side Dots.
Free padded gigbag and instructional booklet included!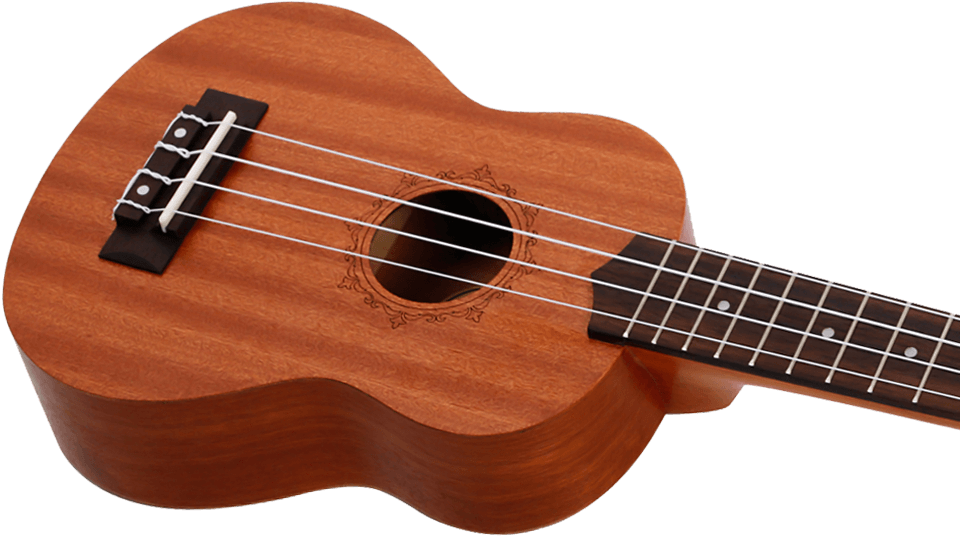 Golden Red.
Sapele is a light hardwood from tropical Africa with a golden to dark reddish brown colour. A close relative of mahogany, its grain is interlocked, and has a uniform texture and good natural luster. Its natural resonance is boosted and concentrated by the arched back of the NUS310, yielding a clear and bright tone. The rosettes in all our ukuleles are drawn by hand and engraved by laser.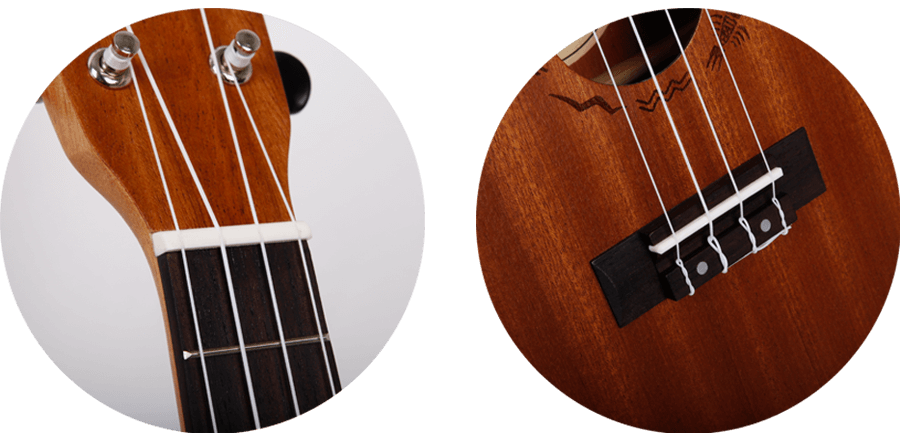 Pitch perfect quality.
The nut may be a small component, but one that determines the pitch of the sound. The nut and saddle of the NUS310 are made from bone(not from plastic). Just one of the details that make this ukulele truly special.

FLIGHT NUT310