Flight DUB38 MAH Soundwave Baritone Ukulele
315,00 €
Imagine for a moment that you had the ability to play a baritone ukulele which could add effects such as reverb, chorus, and delay acoustically, without the need for an amplifier?  Additionally, what if that you could amplify the baritone ukulele using those effects?  Well, you don't need to imagine that instrument, as it is available from Flight Ukuleles…the Flight DUB38 MAH Soundwave Baritone Ukulele!   The Soundwave pickup system has been added to the wonderful DUB38 ukulele, which  comes tuned in linear DGBE tuning, with traditional baritone strings (two wound nylon strings, and two unwound nylon stings).  The DUB38 MAH Soundwave offers a completely new experience for baritone players, and once you play one, you'll have to own one!
Description
Flight DUB38 MAH Soundwave
Baritone ukulele with Soundwave pickup system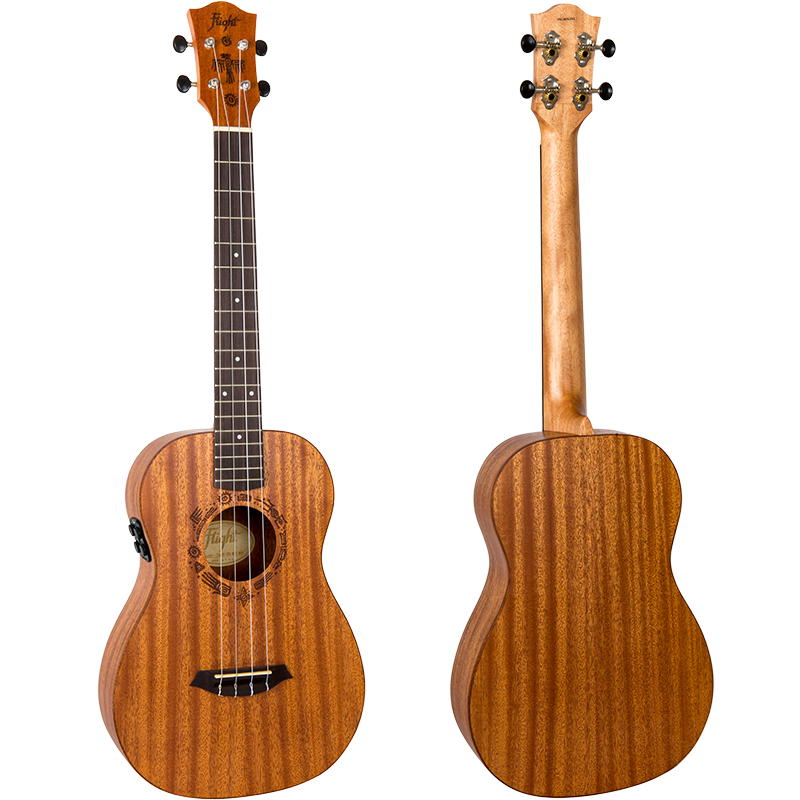 Let your music take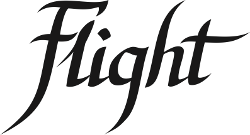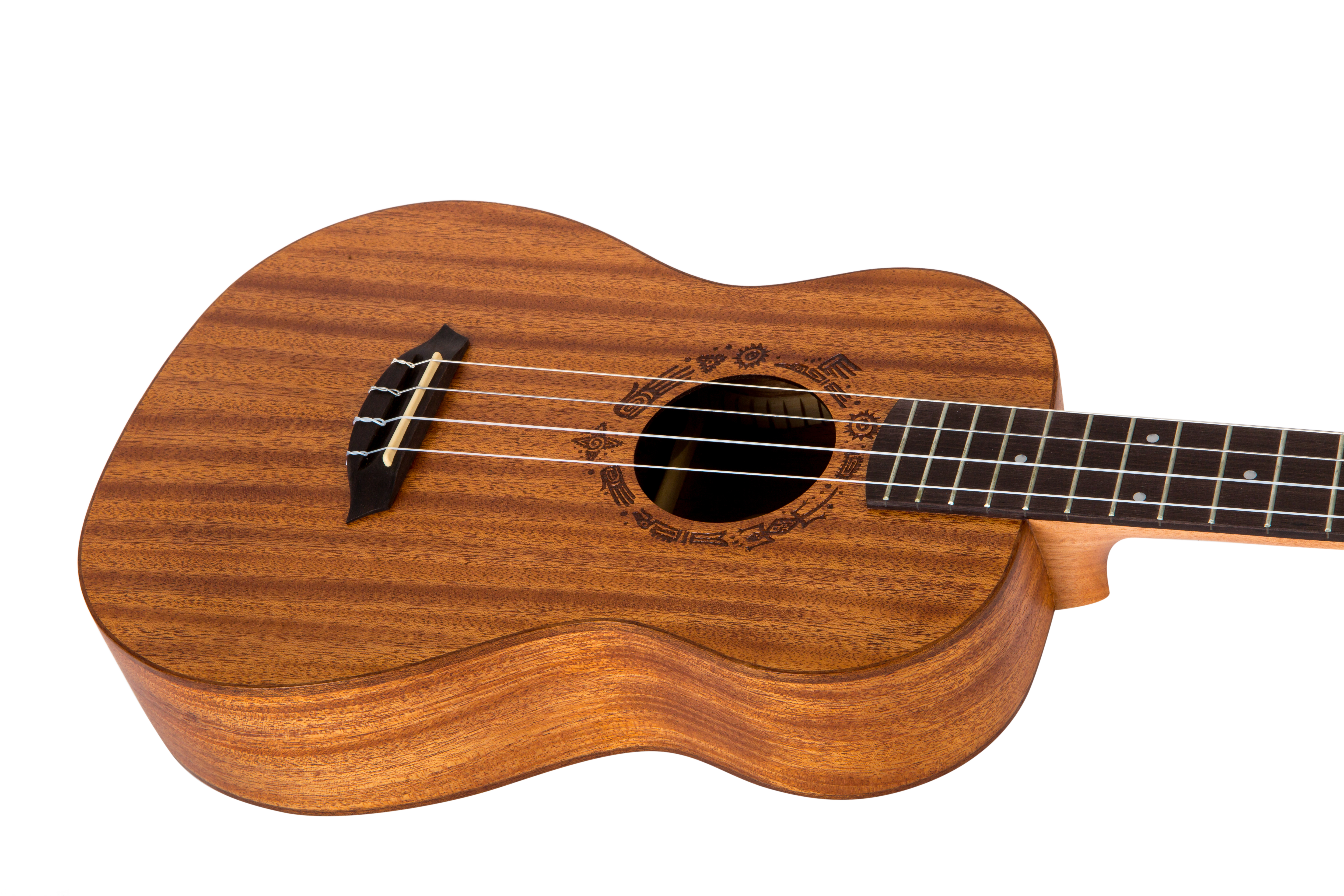 Wood with a story to tell
The Flight DUB38 is made from laminate mahogany.  Mahogany is a hardwood which has been used to make quality musical instruments for centuries. Its colour can vary a fair amount, from a pale pinkish brown to a darker reddish brown, and it tends to darken with age. Do not let the "sober" look of mahogany fool you, though—mahogany ukuleles, especially those fitted with an arched back, know how to growl!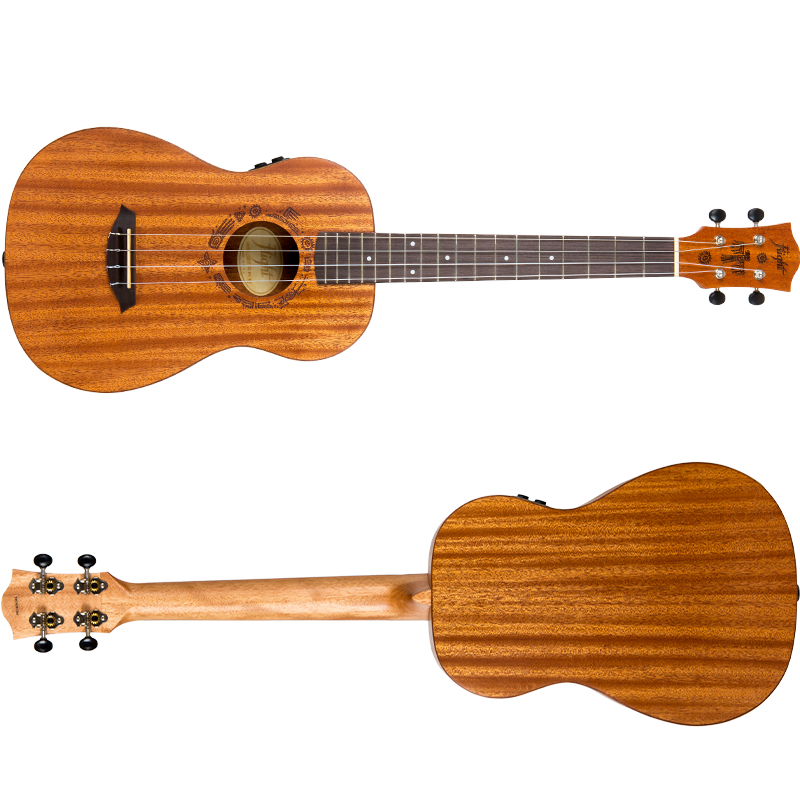 Let's play
Okoume neck & techwood fingerboard
The neck of the DUB38 is made from okoume, and the fingerboard and bridge are made out of techwood.  Techwood is environmentally friendly, attractive, strong, and durable.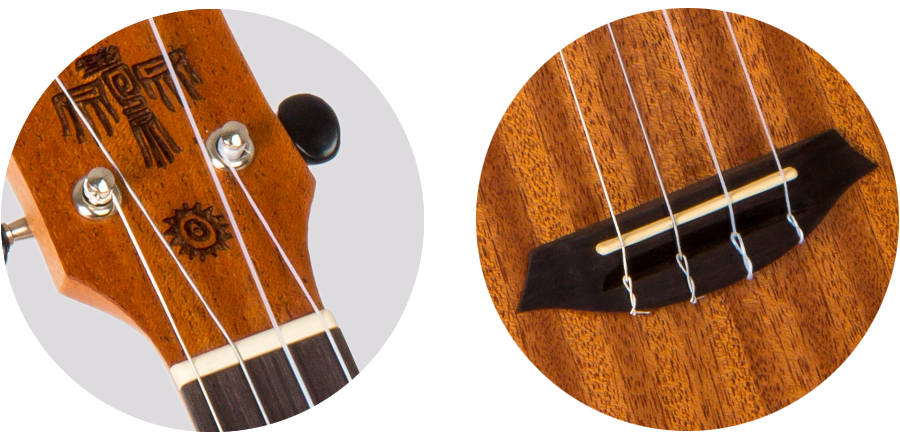 Pitch perfect quality.
The DUB38 MAH Soundwave features a high quality plastic nut and saddle, with a attractive bridge shape that securely holds the strings of the ukulele and efficiently transfer the string vibrations to the fretboard.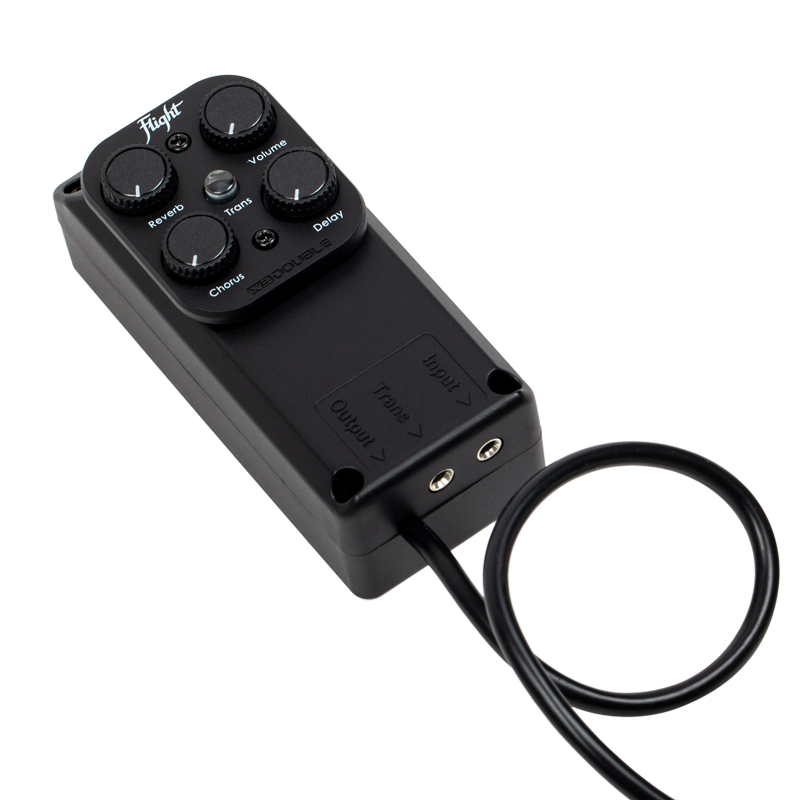 Technology meets tradition
The Flight Soundwave Pickup System represents a breakthrough in acoustic engineering and sound design, allowing you to get stunning acoustic sound and effects on your ukulele with or without being plugged into an amplifier or sound system.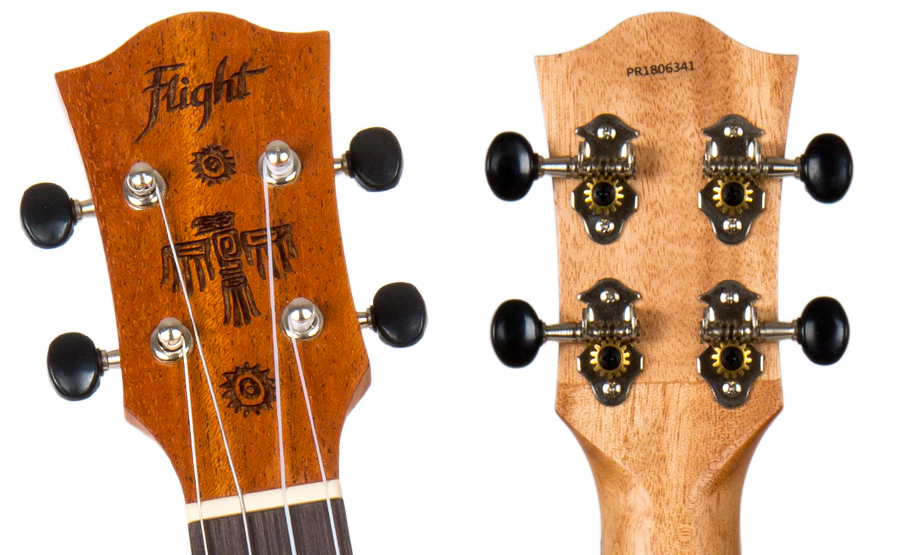 It all starts with the head
Good-looking and easy to tune.
Headstock design is an integral part of our identity. All Flight ukuleles feature a carefully-designed headstock fitted with geared tuners that will always stay in tune.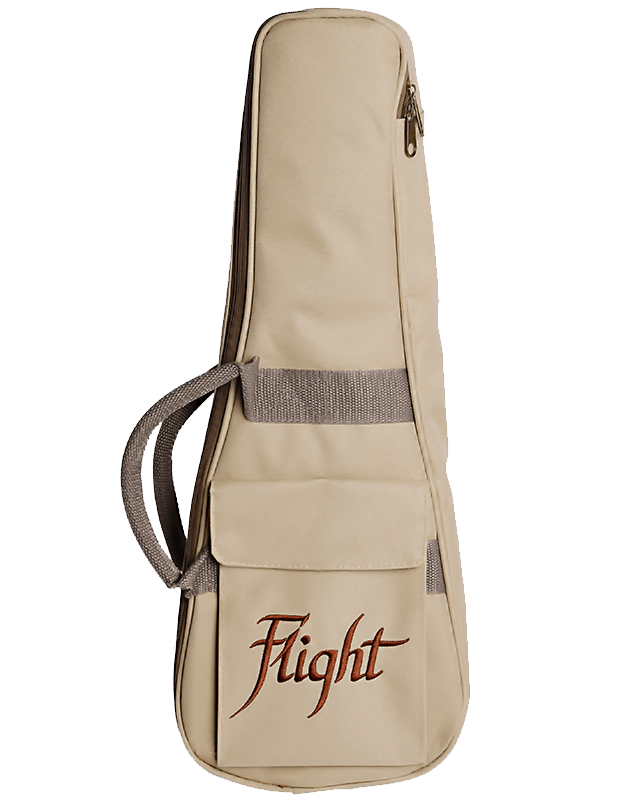 Light and stylish gig bag
Excellent protection for your uke
Light and stylish, yet offering excellent protection for your ukulele, Flight gig bags have already become legendary and with one hanging off your shoulder you will definitely make heads turn.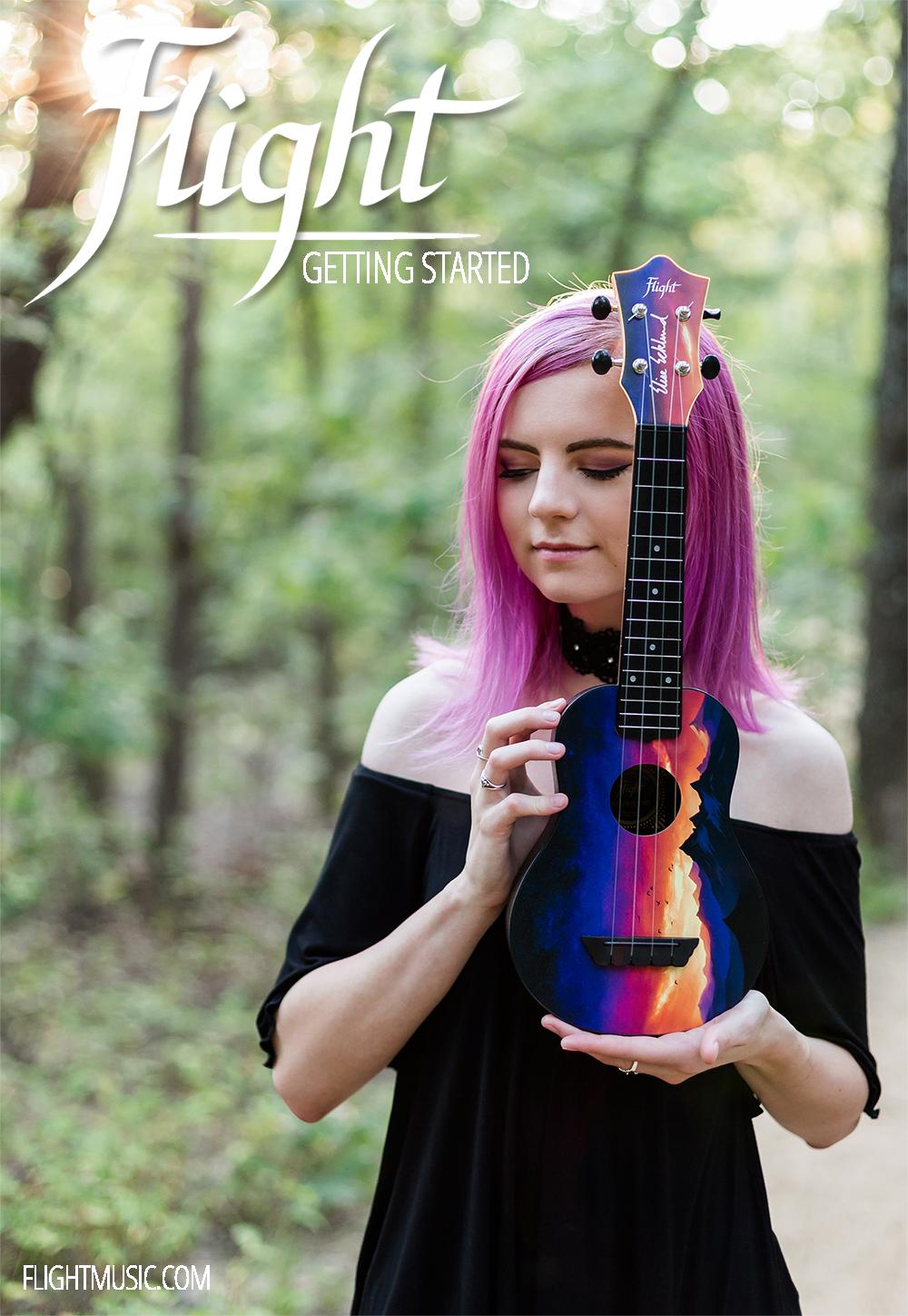 Instructional booklet
We have also designed a cute 8-page guide to help you on the road to future ukulele fame. It is packed with all the necessary information needed for a quick start including chord charts, strumming patterns and chord progressions for your first drills.
Specifications
Every tiny detail matters.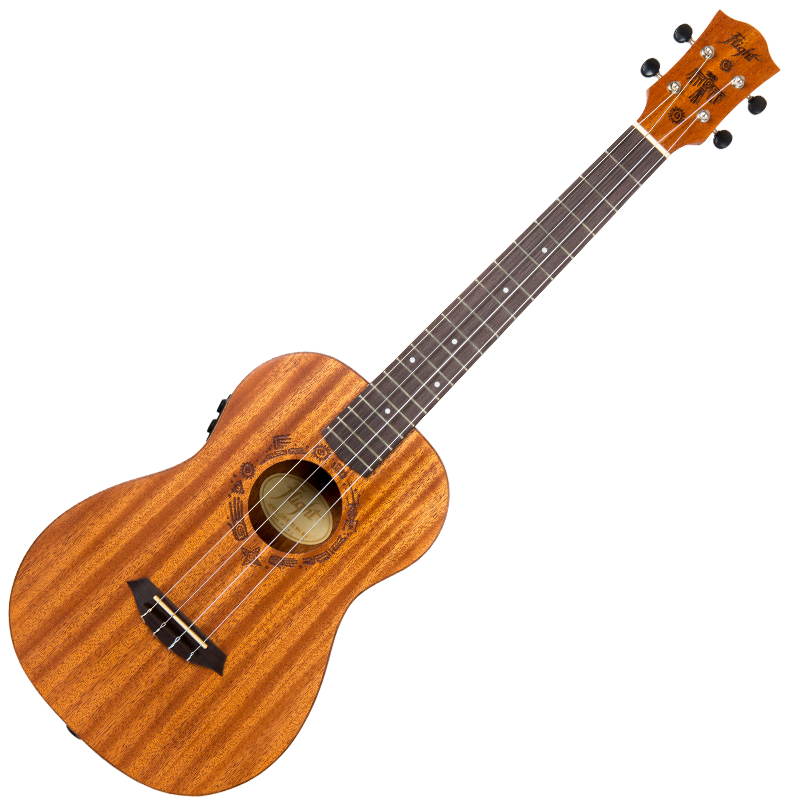 Body
Body Shape: Baritone (18 frets)
Top: Laminate African Mahogany
Back & Side: Laminate African Mahogany
Bridge: Techwood
Neck
Neck: African Okoume
Fretboard: Techwood
Nut & Saddle: Quality Plastic
Nut Width: 38mm
Pickup
Flight Soundwave Active Pickup System with effects (reverb, chorus, and delay)
Other
Tuning: DGBE
Strings: Baritone
Position Markers: 5th, 7th, 10th, 12th and 15th frets.
Premium Features: Arched back, Open Geared Tuners, Laser Engraved Rosette, Aquila Super Nylgut Strings, Side Dots.
Padded gig bag and instructional booklet included!