Flight DUC373 Mahogany Concert Ukulele
112,40 €
Ki'i Pohaku (literally "images in stone") are petroglyphs carved in into lava rock surfaces by ancient Hawaiians. It has been suggested that these curious carvings were used to mark important events, document travels, and to track family lineage. We decided to commemorate Ki'i Pohaku in the way we do best– incorporating them into our newest laser-cut rosette design on a high quality laminate mahogany ukulele.
Description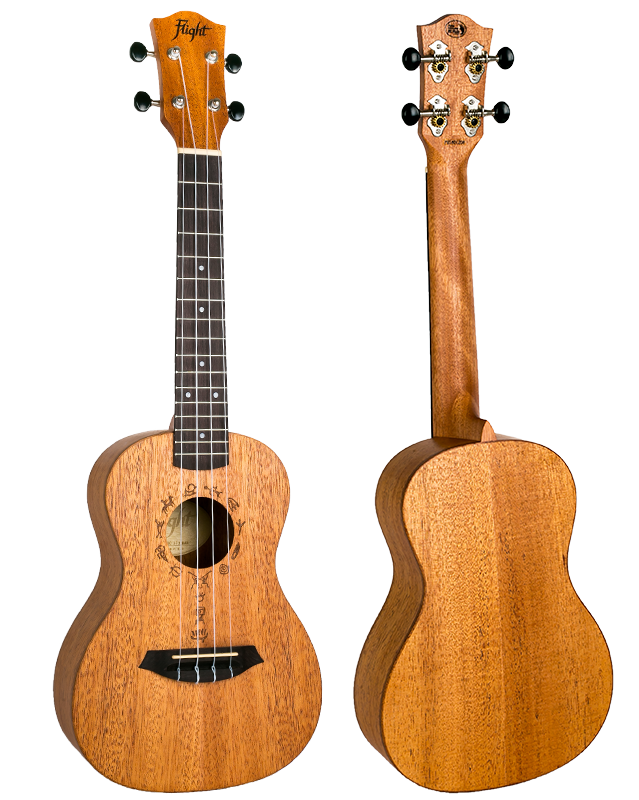 Let Your Music Take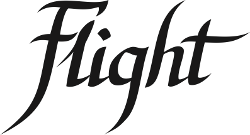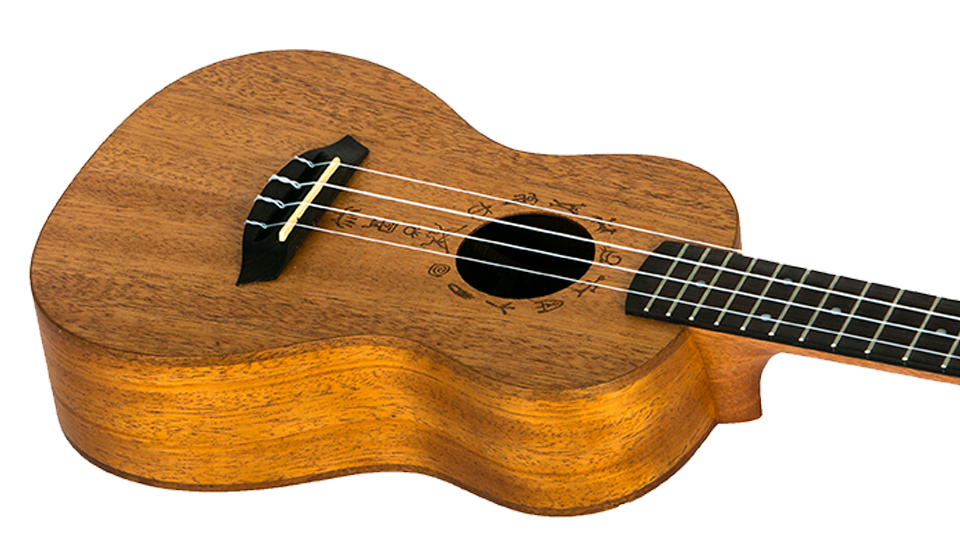 Wood with a story to tell.
The Flight DUC373 is made from laminate mahogany.  Mahogany is a hardwood which has been used to make quality musical instruments for centuries. Its color can vary a fair amount, from a pale pinkish brown to a darker reddish brown, and it tends to darken with age. Do not let the "sober" look of mahogany fool you—mahogany ukuleles know how to growl!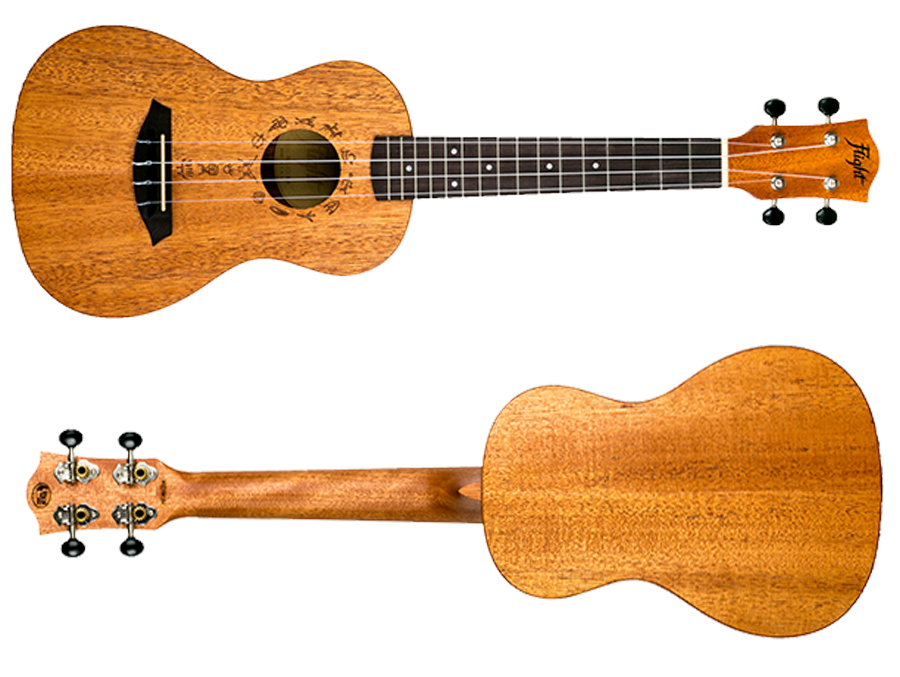 Let's play.
Okoume Neck & Walnut Fingerboard
The neck and fingerboard of the DUC373 are made from African okoume and Walnut. It's a great combination that guarantees a stable intonation across the fretboard, is gentle to your hands, and looks great as well.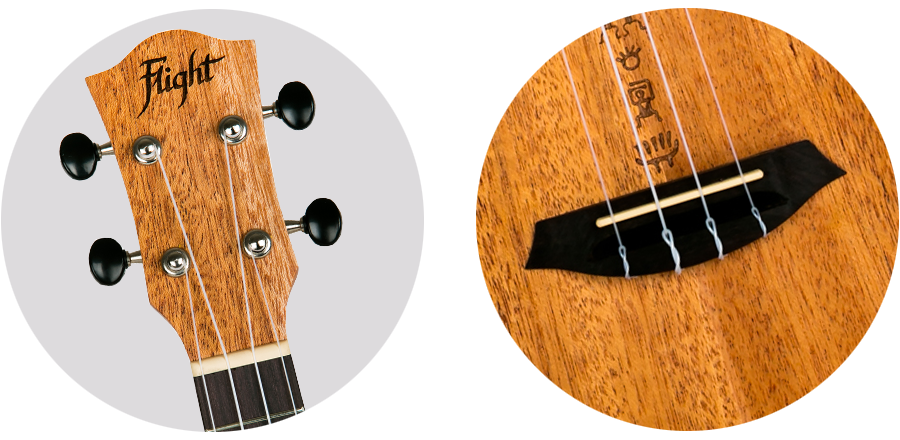 Pitch perfect
Walnut bridge & plastic nut and saddle
The nut and saddle of the DUC373 are made from high quality plastic.  They hold the correct spacing for the strings, determine the action of the instrument, and efficiently transmit vibration from the strings to the body of the instrument.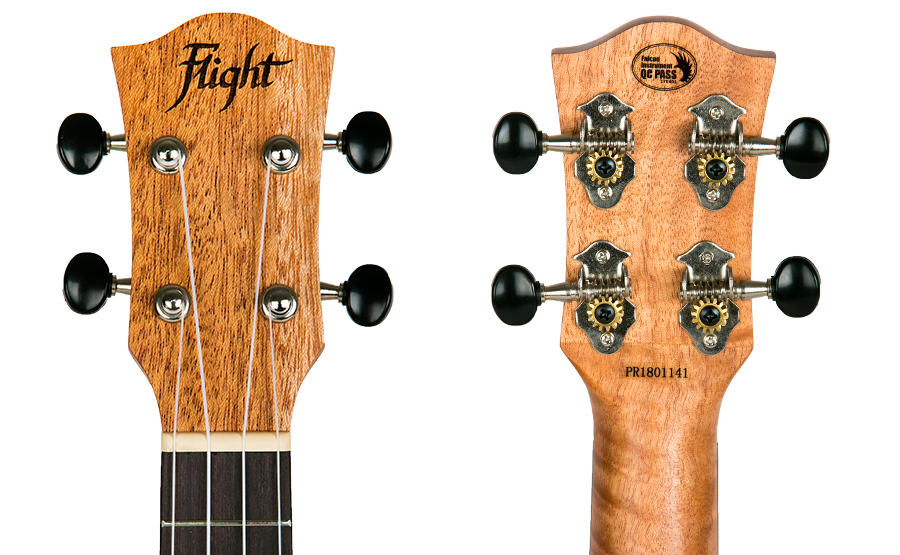 It all starts with the head.
Good-looking and easy to tune
This ukulele features a completely redesigned headstock fitted with geared tuners that will always stay in tune.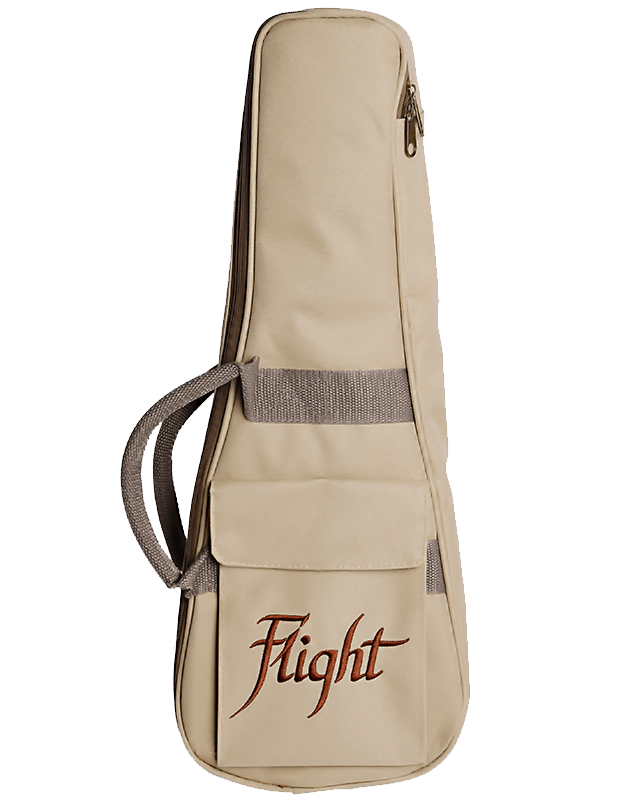 Light and Stylish Gigbag
Excellent Protection for Your Uke
Light and stylish, yet offering excellent protection for your ukulele, Flight gigbags have already become legendary and with one hanging off your shoulder you will definitely make heads turn.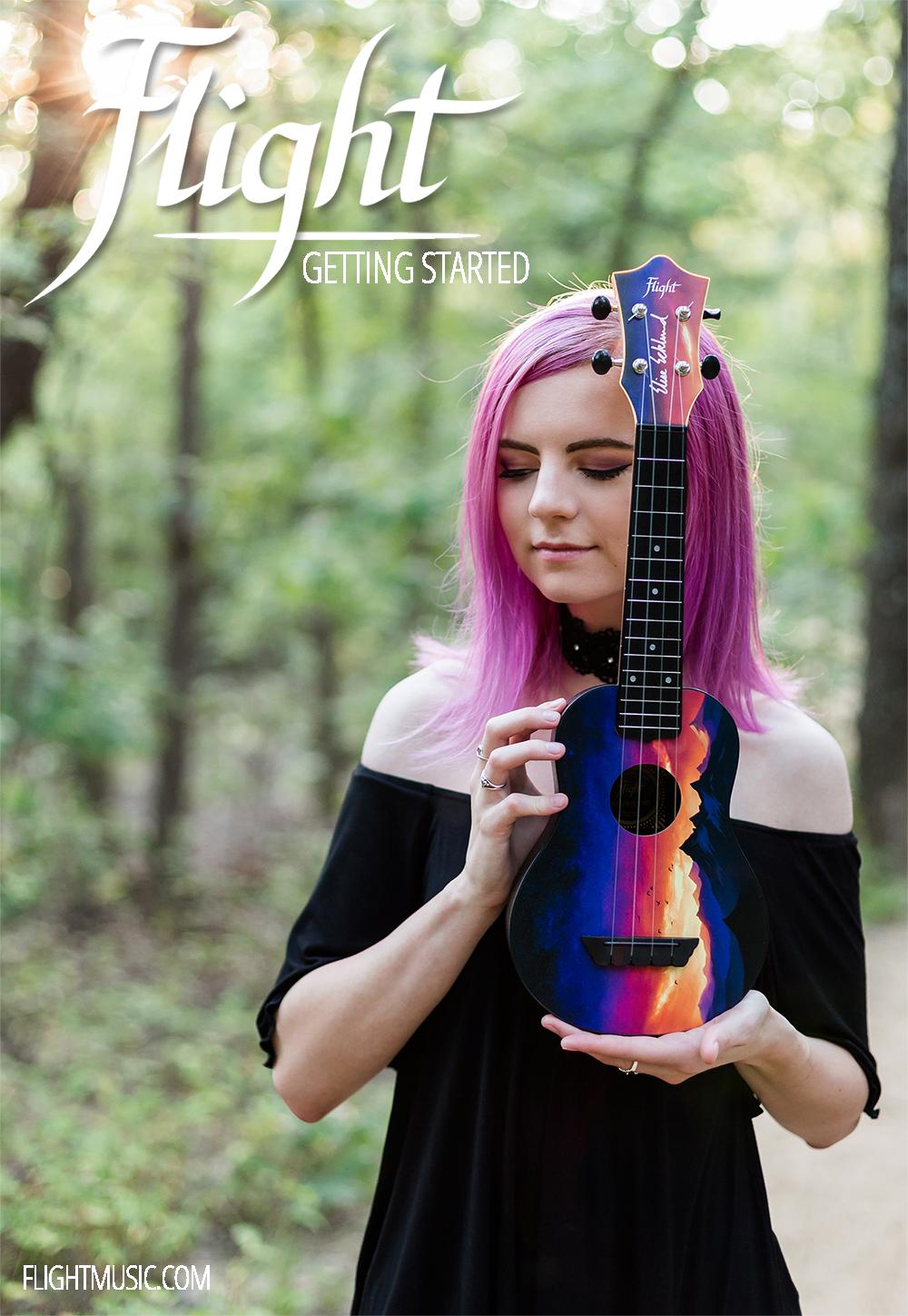 Instructional booklet
The ukulele comes with a Flight start-up booklet to help you on the road to future ukulele fame. It is packed with all the necessary information needed for a quick start including chord charts, strumming patterns and tabs for an original song by Elise Ecklund!
We also included a cool sticker pack from Flight.
Specifications
Every tiny detail matters.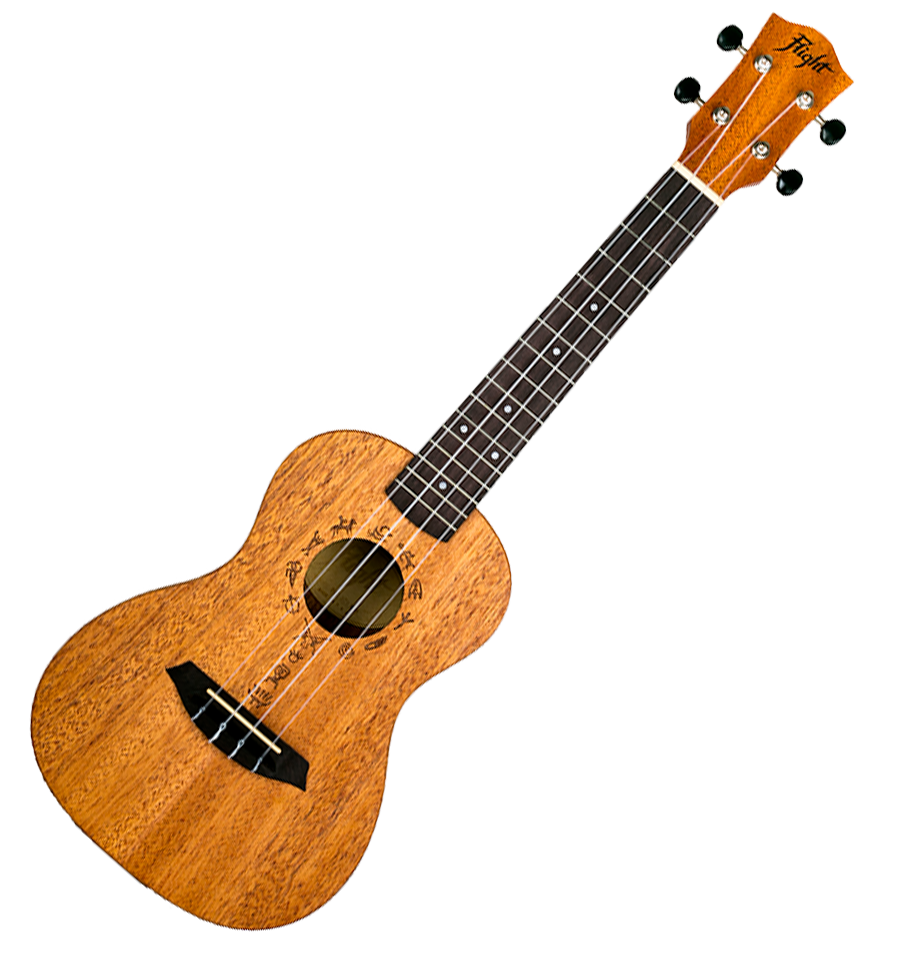 Body
Body Shape: Concert (17 frets)
Top: Laminate African Mahogany
Back & Side: Laminate African Mahogany
Bridge: Blackwood
Neck
Neck: African Okoume
Fretboard: Blackwood
Nut & Saddle: High-quality plastic
Nut Width: 35mm
Other
Position Markers: 5th, 7th, 10th, 12th and 15th frets.
Premium Features: Arched back, Geared Tuners, Laser Engraved Rosette, Redesigned Headstock, Improved construction and build.
Free padded gigbag and instructional booklet included!
In Action
See the Flight DUC 373 Mahogany Concert Ukulele in Action.