Flight LUS5 Solid Mahogany Concert Scale Soprano Ukulele
185,00 €
Concert scale soprano ukuleles are rare, but we would like them to become more recognized – they are a perfect combination of both worlds by merging the qualities of a soprano ukulele with the increased comfort of a concert neck.   This vintage-styled ukulele packs a punch with its solid mahogany construction, thin and resonant sound board, and quality geared tuners.
Description
Flight LUS5
Concert-neck Soprano Ukulele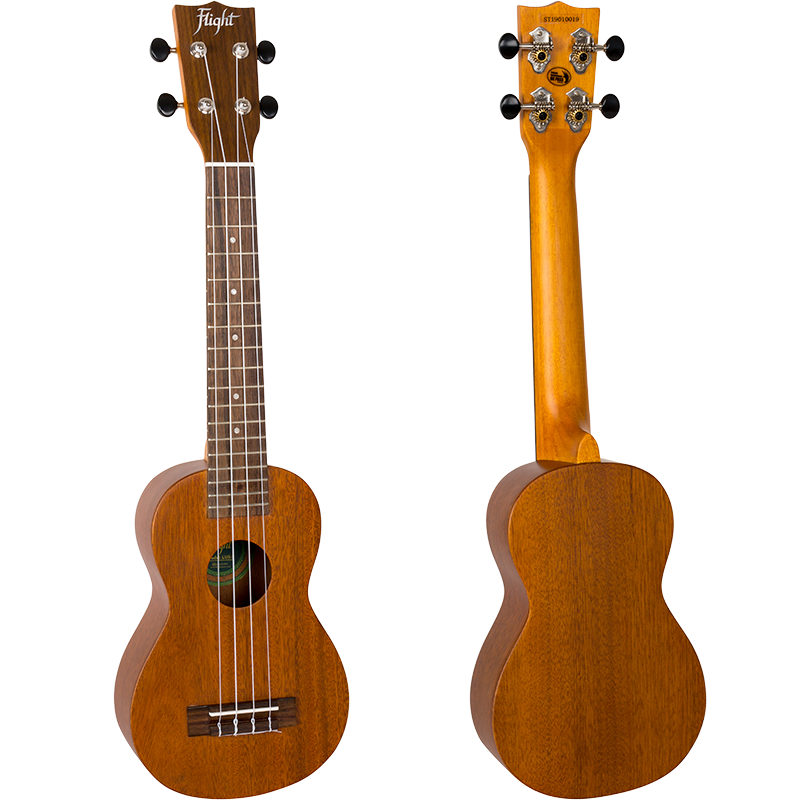 Let Your Music Take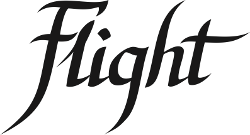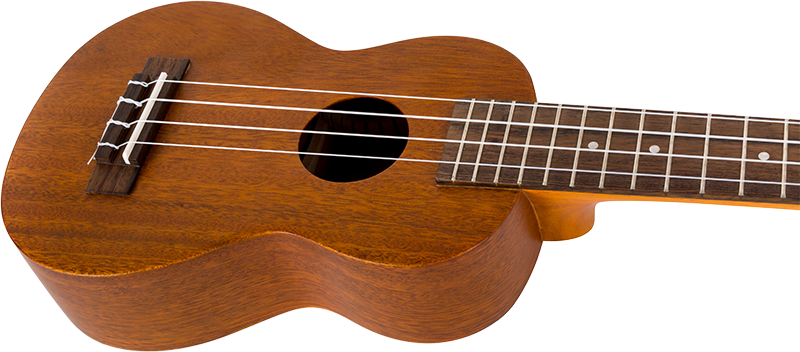 Wood with a story to tell.
The Flight LUS5 is made of solid mahogany.  Mahogany is a hardwood which has been used to make quality musical instruments for centuries. Its colour can vary a fair amount, from a pale pinkish brown to a darker reddish brown, and it tends to darken with age. Solid mahogany packs a punch unmatched to any other instrument, which is why it is perfect for a vintage style ukulele like our LUS5.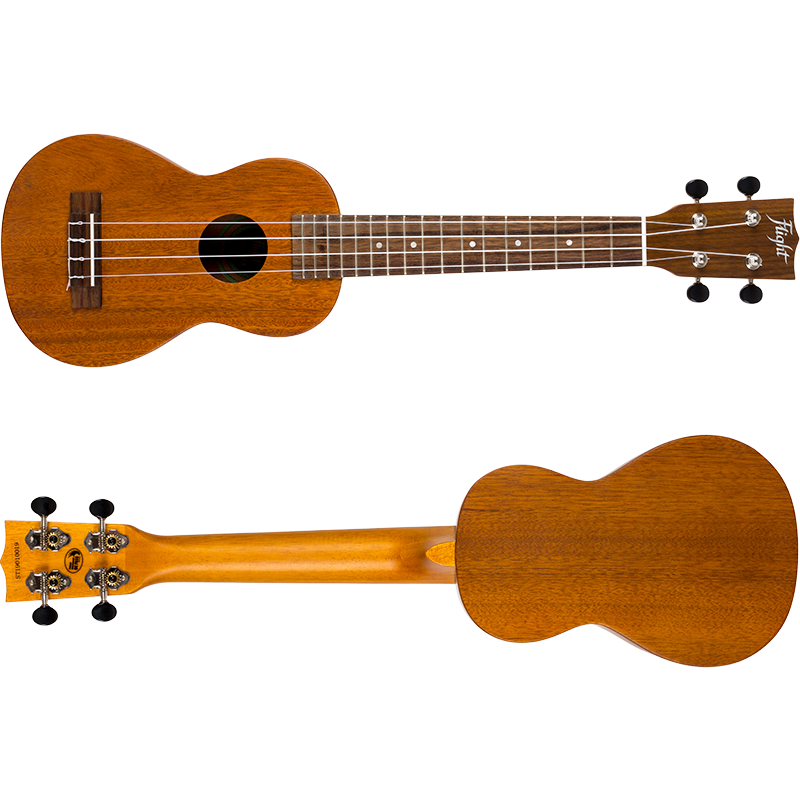 Let's play.
Mahogany Neck & Walnut Fingerboard
The neck and fingerboard of this ukulele are made from African Mahogany and Walnut. It's a great combination that guarantees a stable intonation across the fretboard, is gentle to your hands, and looks great as well.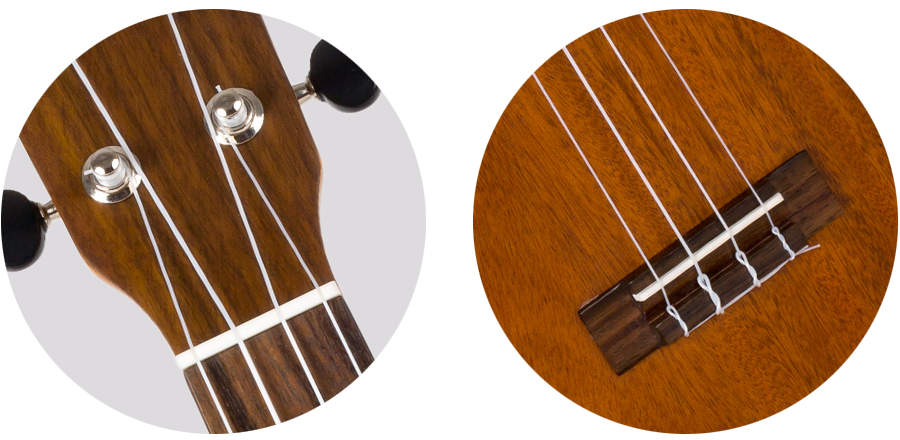 Pitch perfect.
The nut may seem to be a small component, but it plays a critical role in the overall sound of an instrument.  The nut and saddle of this ukulele are made from bone (not from plastic), which results in better tone quality.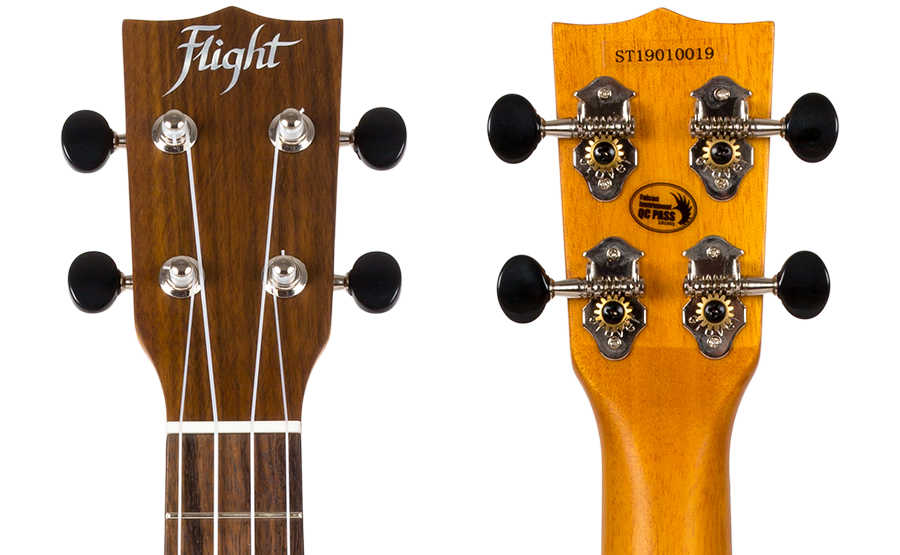 It all starts with the head.
Good-looking and easy to tune.
This ukulele features a carefully-designed headstock fitted with quality tuners that will always stay in tune.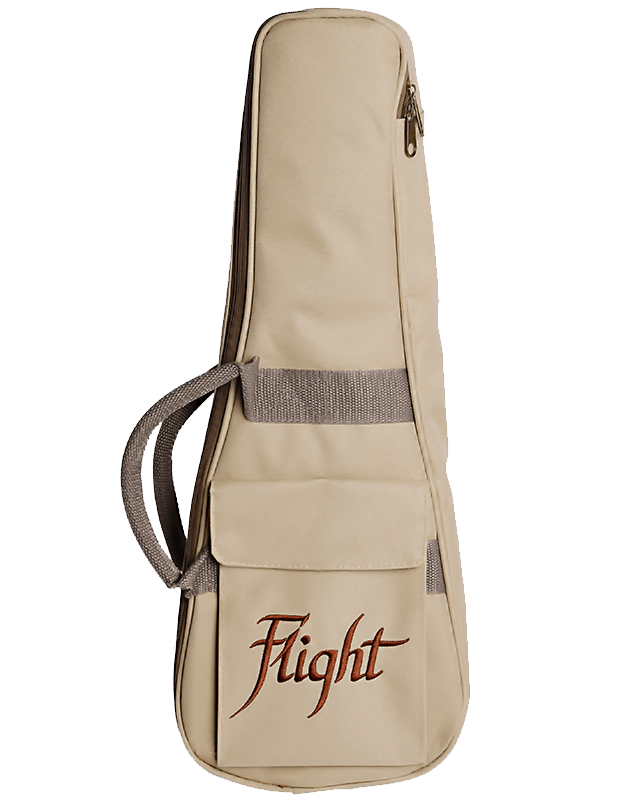 Light and Stylish Gig Bag
Excellent Protection for Your Uke
Light and stylish, yet offering excellent protection for your ukulele, Flight gig bags have already become legendary and with one hanging off your shoulder you will definitely make heads turn.
Specifications
Every tiny detail matters.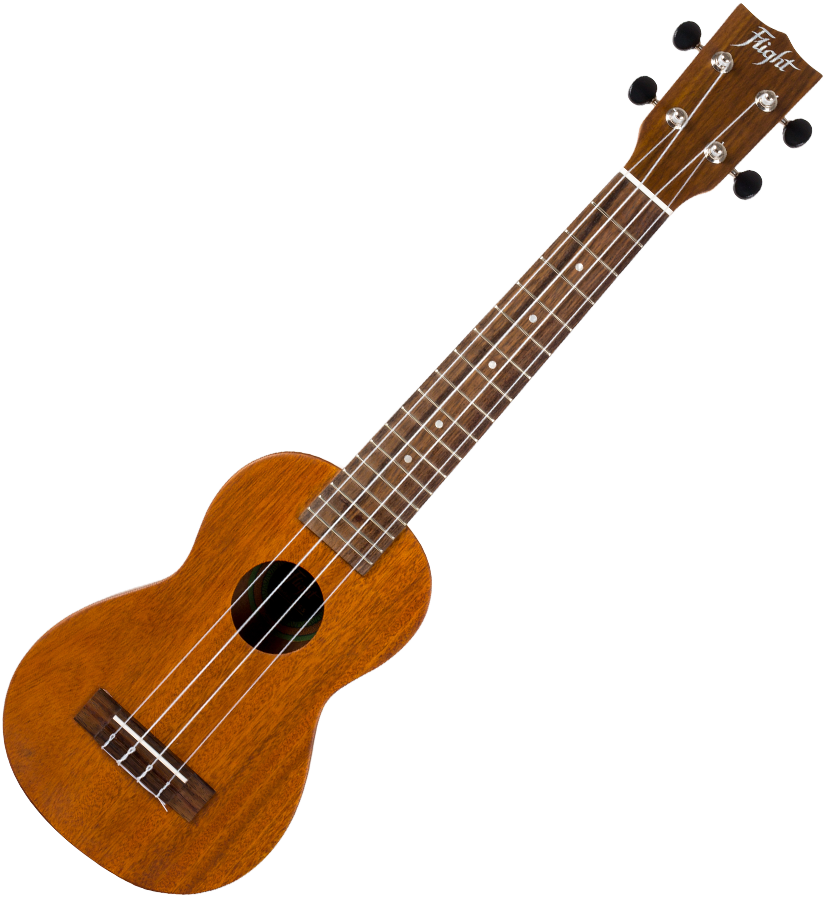 Body
Body Shape: Concert Scale Soprano (17 frets)
Top: Solid Mahogany
Back & Side: Solid Mahogany
Bridge: Black Walnut
Finish: Vintage satin
Neck
Neck: Mahogany
Fretboard: Black Walnut
Nut & Saddle: Bone
Nut Width: 35mm
Other
Position Markers: 3rd, 5th, 7th, 10th and 12th frets.
Premium Features: All-solid Mahogany Body,  Grover Tuners, Aquila Super Nylgut Strings, Side Position Markers.
Padded gig bag included!
In Action
See the Flight LUS5 Solid Mahogany Concert Scale Soprano Ukulele in Action.