Royal Series
We were lucky to meet a luthier who produces elite ukuleles for top Chinese ukulele players, who was kind enough to agree to collaborate with us. We are very proud to be able to introduce his work to the Western markets. The Royal Series harnesses the heritage that comes from centuries of the best instrument building techniques whilst also making modern, innovative, fearless decisions. We bring you the best materials manipulated by the hands a of luthier master packaged in an instrument that will enrich you and your playing. The Royal Series is a homage to the pedigree of  luthiers over the last century without whom we wouldn't have the knowledge and skill to present these high end instruments. Our Royal Series will enrich your playing and will serve you through a life time.

FLIGHT MUSTANG

Special features
Every tiny detail matters.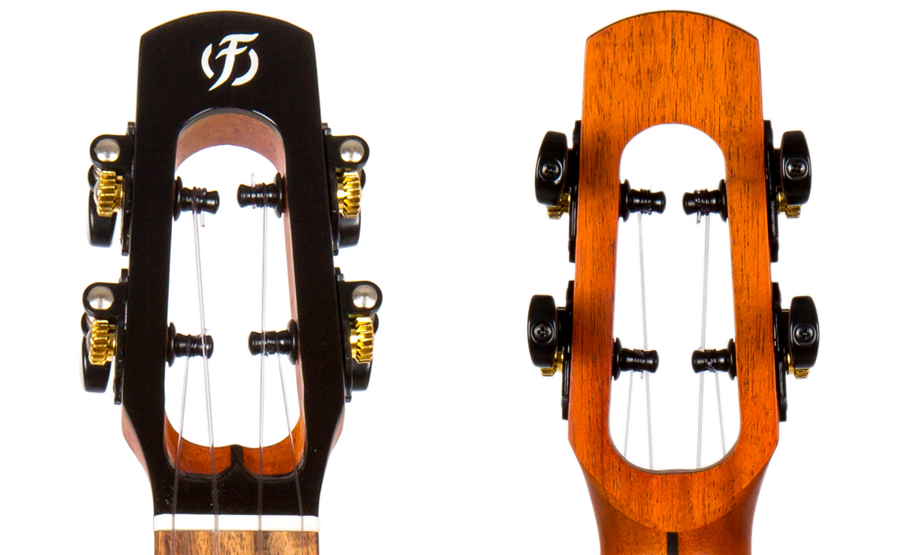 A Fresh, New Look.
We wanted our new headstock to be bold and striking, infusing innovation into all the benefits of a slotted headstock. Its round, airy shape not only looks amazing, it also makes the headstock lighter than most. You will certainly be turning heads with this one.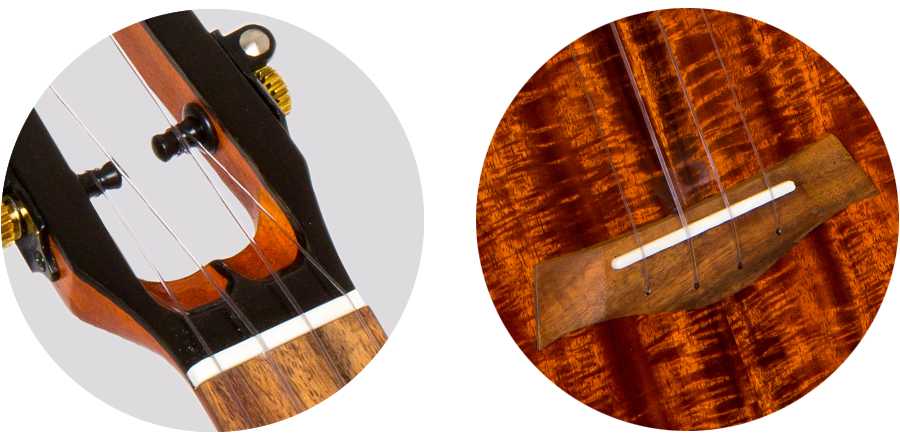 Infinite sustain.
String-through bridge is one of the latest ukulele trends. It makes the top resonate better, due to strings being attached directly through the top soundboard, and not to the bridge. Changing the strings might seem a bit confusing at first, but actually it is easier and we are going to upload a tutorial on our Youtube channel really soon. D'Addario strings have recently been rising in popularity and after lots of tests we decided to feature them on our Royal series.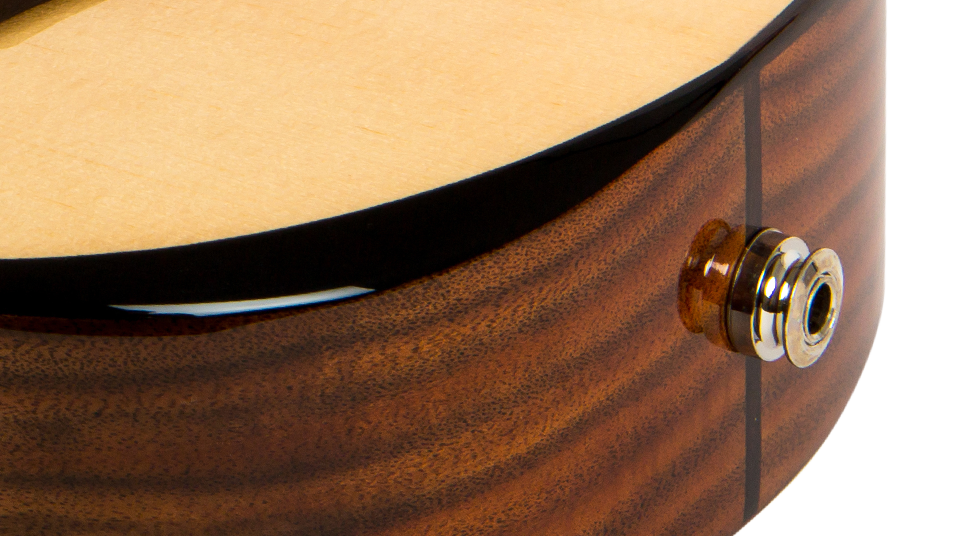 Invincible yet mighty.
Artec PP404U Passive Piezo System
Most of serious ukulele brands use passive piezo pickup, which is why for our higher-end models we decided to shift from using EQ system to passive piezo. It makes the ukulele lighter and more balanced, eliminates the unwanted string rattle and provides as a strap button… What more can you ask for?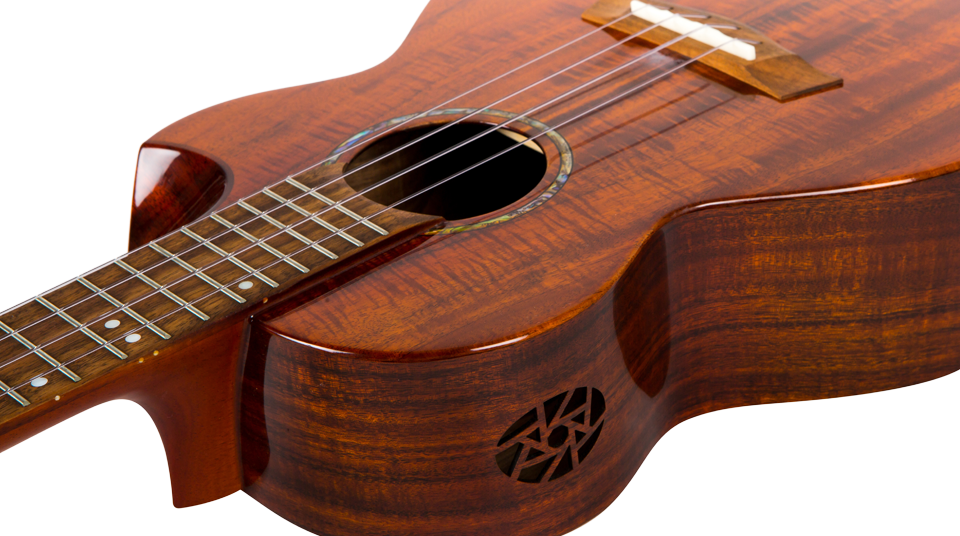 Project yourself.
Unique Side Soundhole Design
Why let everyone else hear how wonderful your ukulele sounds and not gain the benefit yourself? At Flight we realised that you can hear the full tone and volume of our ukes by introducing a sound hole at the top of the instrument. We also feel it contributes to the quality of the sound as a whole. Some people aren't a fan of the appearance of a side sound hole which is why we have created an intricate design that gives you all the benefits of a normal sound hole whilst maintaining a solid appearance to the structure.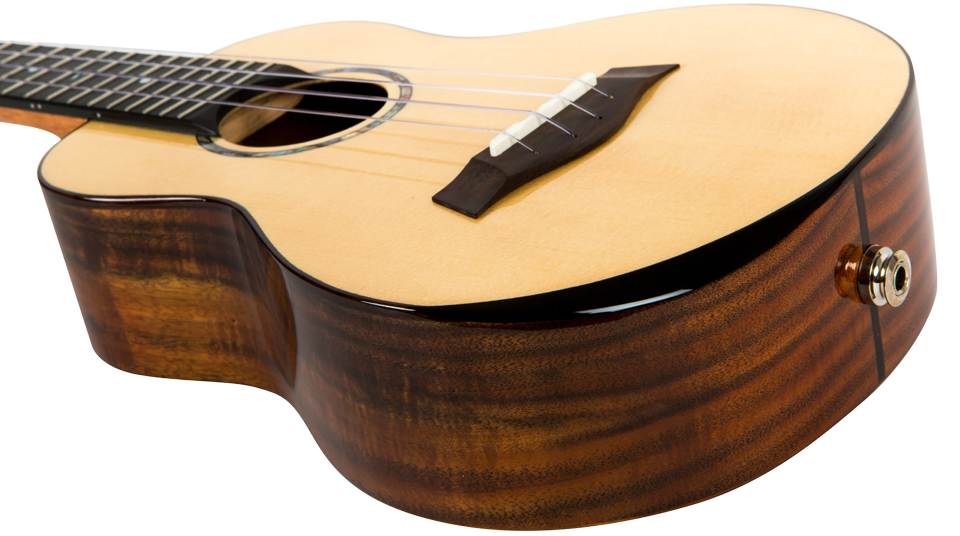 Everything for the Comfort.
Ebony armrest was designed to provide a smooth surface for your playing arm to rest on, making this ukulele as comfy as a Victorian couch, but looking as modern as a Flight ukulele should be.

FLIGHT VOYAGER