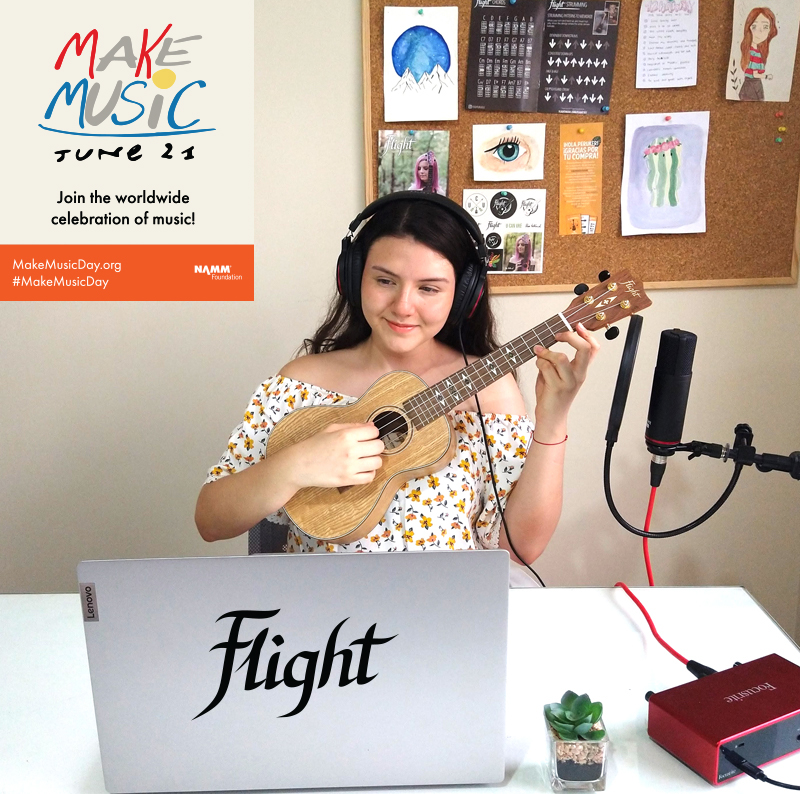 Flight Ukulele Lesson Marathon at MAKE MUSIC DAY!
Are you feeling frustrated with your ukulele learning or lacking in motivation? Do you often wish you could ask your favourite ukulele teachers questions and get real-time feedback? Flight Ukulele has you covered!
As part of Make Music Day NAMM initiative we have put together 12 hours of amazing ukulele lessons and workshops for players of all skill levels on the 21st June 🤩
The workshops will be streamed live on our YouTube channel, are free to join and you will be able to participate and ask questions to the presenters. 🥳 We will upload PDFs to accompany the workshops here.
The workshops will be delivered by our diverse range of talented Flight Uke Crew artists and teachers including: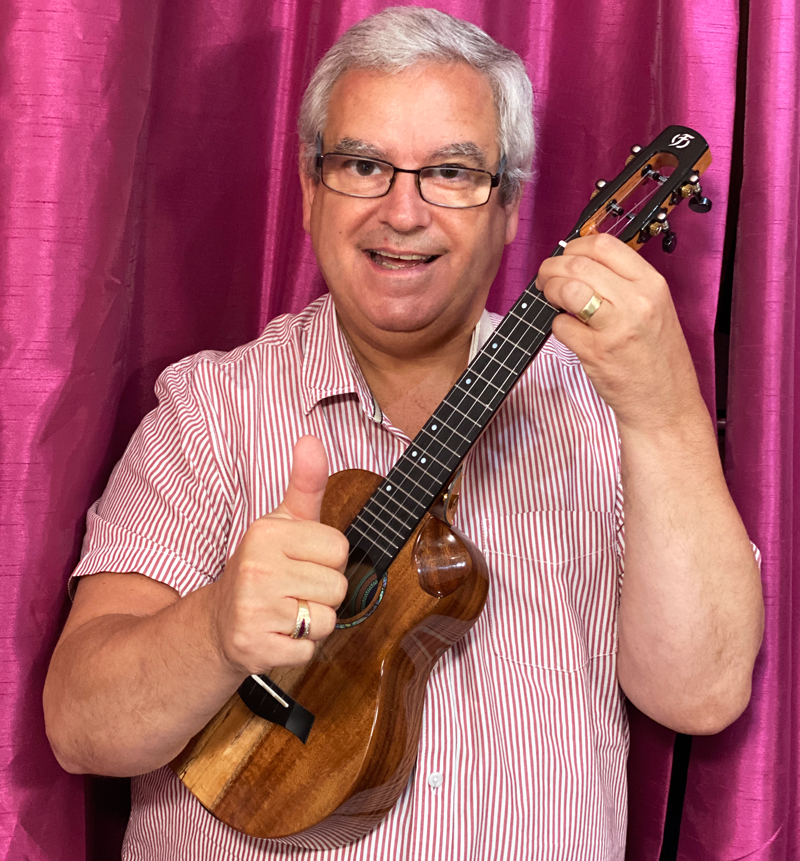 Peter Moss has been playing the ukulele for 50 years! He is not only an accomplished ukulele player but a fantastic teacher. His introductory workshop on fingerpicking is bound to change your view of what you thought you could do on the ukulele!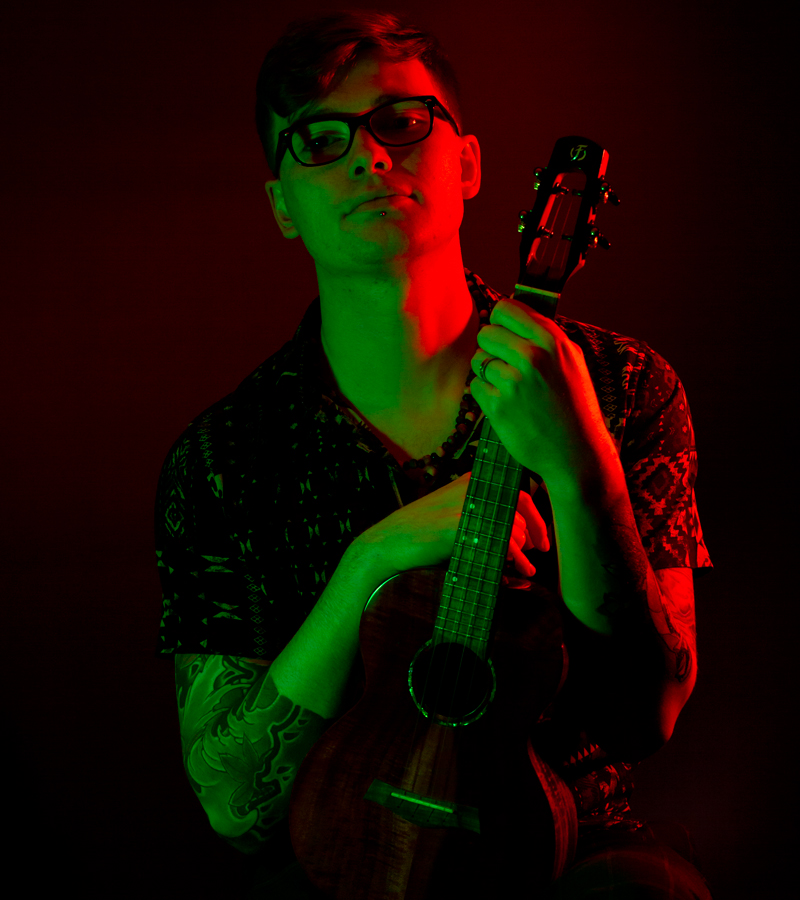 Ukulele Simon loves to try new and different things on the ukulele such as combining the ukulele with effects, beatboxing and other unconventional tutorials to give you a new and fresh take on this great little instrument. Check out his workshop on how to transpose your favourite songs and take your jamming abilities to the next level!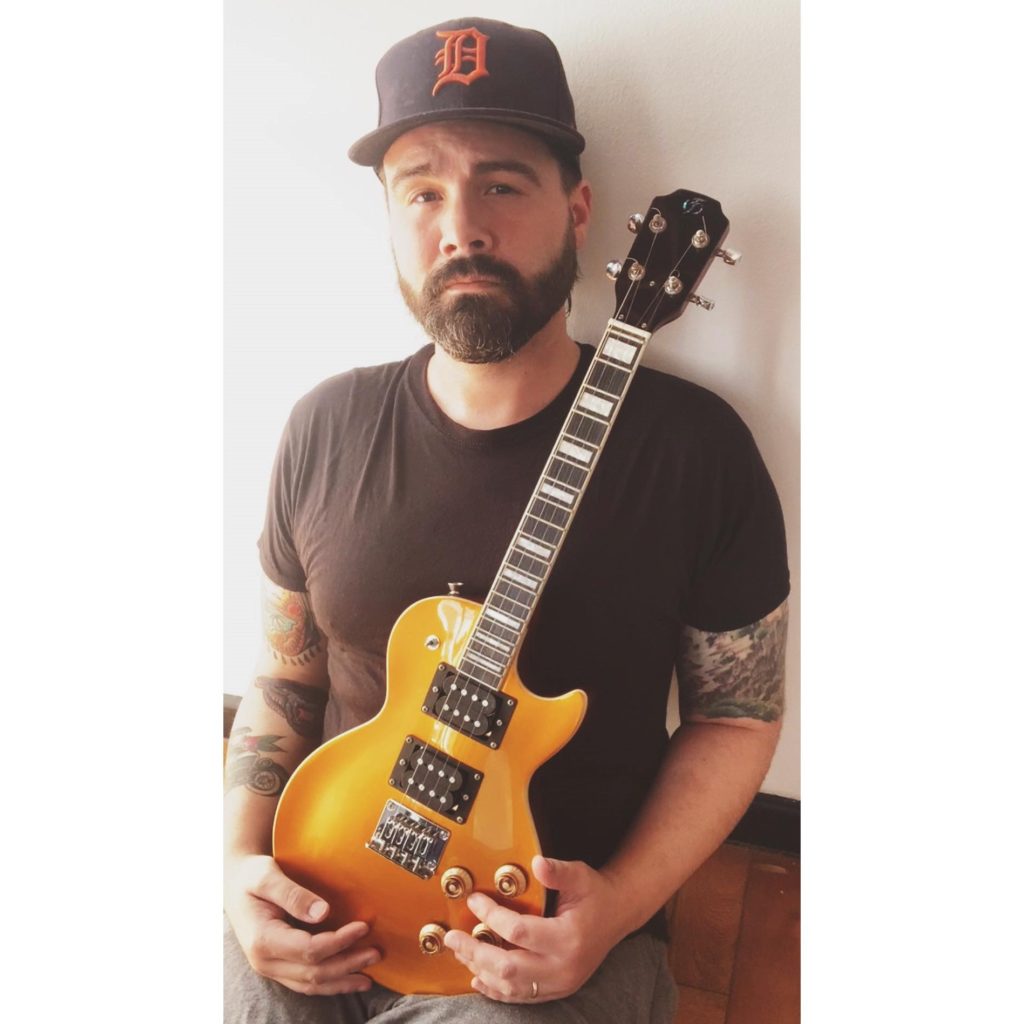 Tyler from Ten Thumbs Pro – needs no introduction, his successful ukulele and guitar teaching YouTube Channel has almost 300k subscribers and his lessons are popular with beginner and advanced ukeleists alike and strongly influenced by rock and blues. Don't miss his workshop on the all important pentatonic scale!
See the full line up below for times and details of each presenter and workshop! Start time 4pm CET / 9am CT 🤓
Don't miss out on the ukulele event of the year!
10:00 AM EDT (4:00 PM CET): How to Play Reggae Music with Your Ukulele
Beginner/pre-intermediate lesson with Cristiano Riccardi from Ukus in Fabula [IG]In this tutorial I'll teach how to play two famous reggae songs: Sunshine Reggae (strumming and melody played on high G string) and I Shot The Sheriff (strumming and riff).
11:00 AM EDT (5:00 PM CET): An Introduction to Slide Ukulele
Intermediate/advanced lesson with Dario Bellaveglia [IG] [YT]In this workshop the students will learn how to play melodies and chords with slide, in standard and Open G (Low G – B – D – G ) tunings with fingerstyle technique. I'll show you some exercises to practice basic slide technique and and 3 strings positions for major and minor chords in standard tuning applied to the song "Jamaica Farewell". The final topic will be fingerstyle solo slide ukulele in Open G (with low G fourth string) tuning. I'll show chord shapes up the neck and how to play a 12 bars blues and arrangements for solo slide ukulele like Whistle Stop, In the Pines, and Black Eye Blues.
12:00 PM EDT (6:00 PM CET): How to Play the Blues with Variations on Your Uke
Intermediate lesson with Evelyn Brouwers [IG] [YT]In this workshop you will learn what we consider the Blues and how you can play it on your ukulele. After playing the 'raw' blues, we'll take a look at how you can spice it all up. So that your Blues will sound groovy on your uke! This is an intermediate lesson, so you must be able to play the general A, D and E chords and switch between them easily, before you start this class.
1:00 PM EDT (7:00 PM CET): 7th Heaven: Play Beautiful One-Finger Chords!
Beginner/pre-intermediate lesson with Ukulele With Luv [IG] [YT]Widen your horizons beyond basic major / minor chords and dive into the world of the Mighty 7ths! In this workshop we will explore the structure behind 7th chords, different types of 7th chords and the ease with which they can be played on a ukulele!
2:00 PM EDT (8:00 PM CET): Intro to Fingerpicking
Beginner/pre-intermediate lesson with Peter Moss [IG] [YT]Have you ever wanted to do something different than just strum your ukulele? – well this could be right up your street. Hi, my name is Peter Moss and I have been associated with the ukulele for over 50 years and would like to share some alternatives to just strumming. How? I hear you say…Well, I use four fingers on my right hand rather than just one. This opens up a whole new way of thinking and your playing technique will increase 10 fold if you commit to learning a few simple patterns. Often is the case one pattern remains constant and only the chords change giving the impression your right hand is doing more work than it actually is. So, why not join me for my fingerpicking workshop and I can share some ukulele fun with you.
3:00 PM EDT (9:00 PM CET): Simplifying and Adding Complexity to Chords
Pre-intermediate/intermediate lesson with Jan Haasler [IG] [YT]In this workshop, Jan introduces an approach to reducing chord complexity to make it easier to understand the structure of songs and easier to play along. On the other hand he gives examples of how to spice up your chord playing based on chord substitutes. Some music theory input will be explained to help illustrate what happens on the fretboard and with the sound of your chords.
4:00 PM EDT (10:00 PM CET): How To Transpose Your Favourite Songs
Pre-intermediate/intermediate lesson with Ukulele Simon [IG] [YT]This workshop will look at how to take your favourite songs and transpose them into different keys. This is great for:
– Performing songs that you find difficult to sing
– Simplifying chords from songs in complex key signatures
– Improving your musical knowledge and arrangement skills.
5:00 PM EDT (11:00 PM CET): Vocal & Ukulele Warm-ups with Luka
Beginner/pre-intermediate lesson with Lukas Wolf [IG]In this tutorial we'll be playing 3 vocal warm ups on the ukulele using intervals, the major scale and the natural minor scale.
5:30 PM EDT (11:30 PM CET): How to Fingerstyle Bossa Nova on The Girl from Ipanema
Pre-intermediate lesson with Telma Pereira [IG] [YT]In this workshop, I will share the strumming pattern that I use for all bossa nova songs. We will also work on rhythm and a simple chord progression so that we can achieve a richer and 'dancing' instrumental base to sing with.
6:00 PM EDT (12:00 AM CET): Ukuleles and Kids: Connecting Music and Emotions
Beginner/pre-intermediate lesson with Gabrielle Poirier from Les Chats [IG] [YT]The ukulele is an easy and accessible tool for parents, educators and teachers to engage and motivate children in their learning experience. In this workshop, you will learn how to use music to develop emotional self-awareness in children in a fun and interactive way. Gabrielle Poirier is a Psychoeducator based in Quebec, Canada. She has worked with children of all ages, especially children on the autism spectrum and various special needs for many years. She is also a member of Les Chats, a ukulele girl group and Flight artist. Resources used in the workshop will be available in PDF format to download and use in your own pedagogical setting.
6:30 PM EDT (12:30 AM CET): The Minor Pentatonic Scale
Pre-intermediate/intermediate lesson with Tyler Ten Thumbs [YT]The idea is to look at the A minor pentatonic scale on just the A string, to really see it, examine each note, and talk about how to use the scale and the knowledge of each note to create licks that resolve and sound good. After that we will take these ideas and apply them to the first shape. The idea is that even people who are scared of scales and theory can take this workshop and leave confident in the base that they have created with the scale and the style of playing.
7:30 PM EDT (1:30 AM CET): Meet Your Ukulele
Beginner lesson with Mariana Galbani [IG] [YT]We will learn about the different sizes of ukulele and their characteristics, you will meet your ukulele and know what makes it special. Also, we will learn the most common chords to start playing and a song in which you can use them.
8:30 PM EDT (2:30 AM CET): Playalong!
For all levels with Les Chats [IG] [YT]Join us for a 30 min playalong of all your favourite ukulele classics including Riptide, Somewhere over the Raindow, Let it Be, Don't Worry Be Happy, and more! Easy enough for beginner players but fun for players of all levels.